"Tama center station" is the nearest station of Sanrio Kitty Land where "Ms. Kitty White" lives!
"Hello Kitty" is a group of character goods designed in Sanrio. The protagonist, Kitty White, is a main anthropomorphic character with a cat motif and a red ribbon.
Originally it was just a "character for girls and children", but today it is supported by a wide range of age groups regardless of gender.
Japanese people add the word "chan" after your first name to express affection or your felling of friendliness against him or her especially for little girls and children. ( "Kun" is for boys like "Satoshi kun" for Picachu owner.
So let's call Ms.Kitty Whit "Kitty chan".
"Keio Tama Center Station" is the gate of the Kitty World!
It worth visiting, when you go to Japan.
Once you get off the train and step on the station platform, you'll see the Kitty World even if on the clock or the sign.
Look! That is the clock placed above the platform and the platform sign.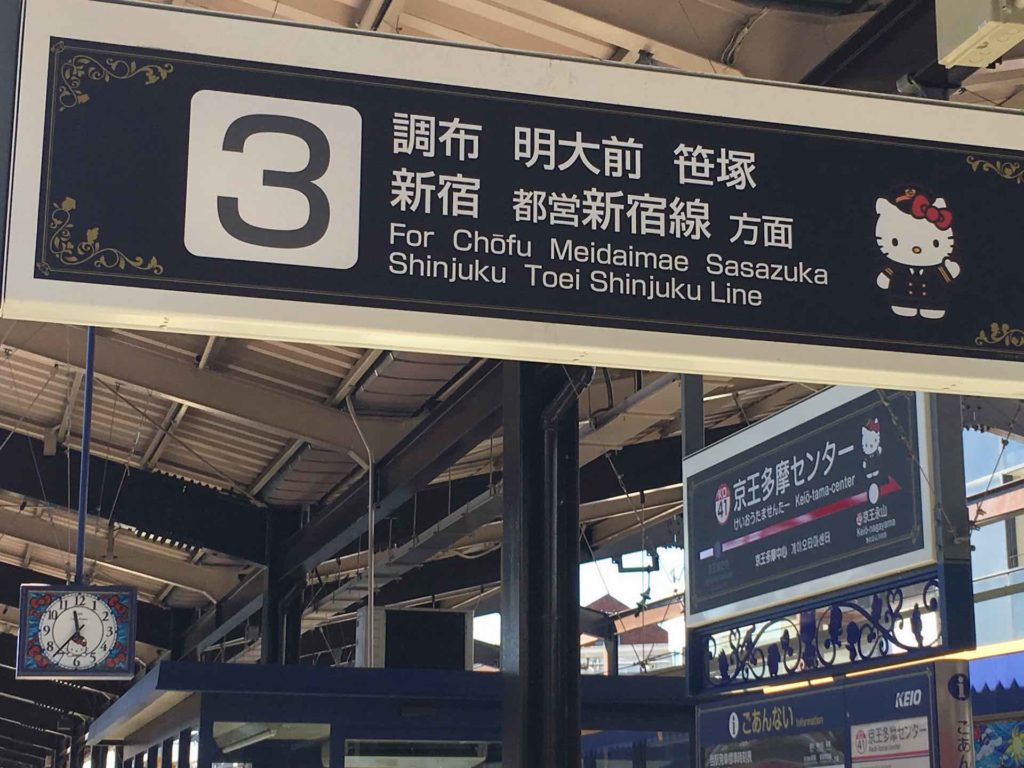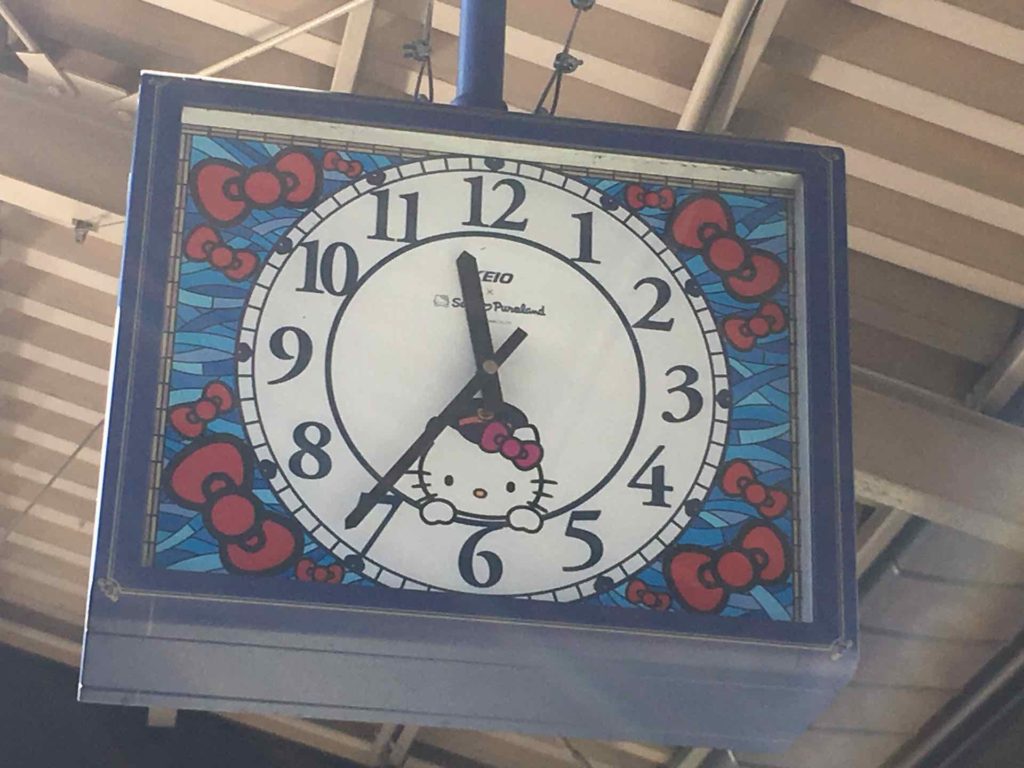 Going through the automatic ticket gate, you'll see another Kitty world.
It's so irresistible attraction to the Kitty lovers!
You'll also see people taking pictures under the stunning stained glass ceiling.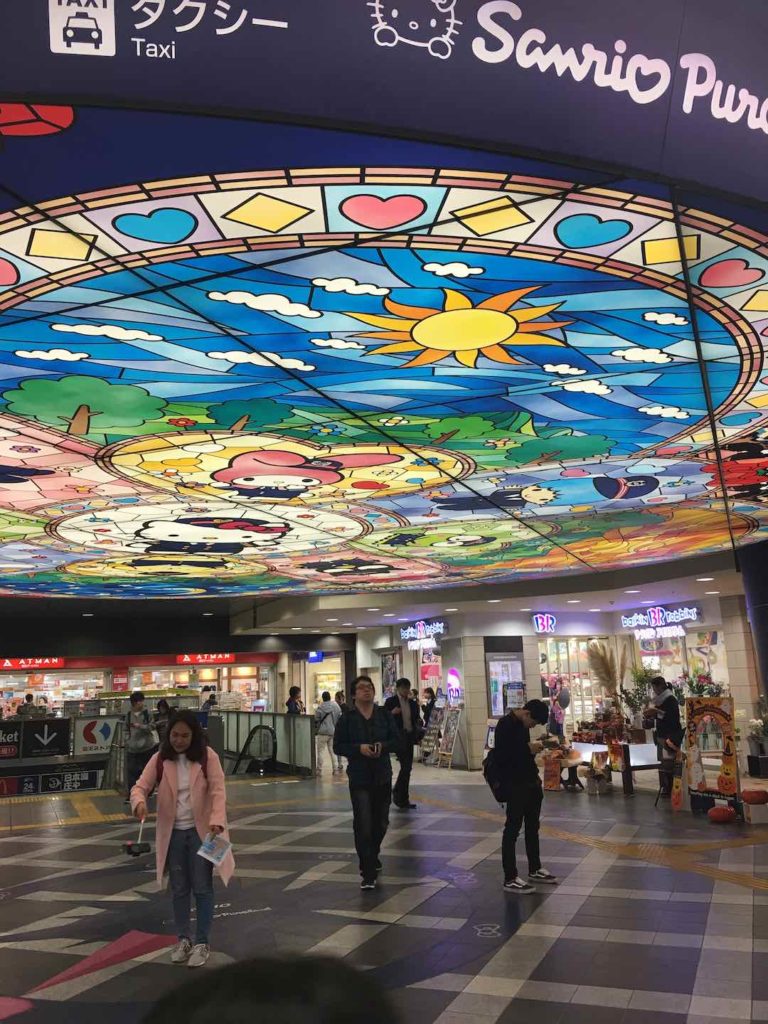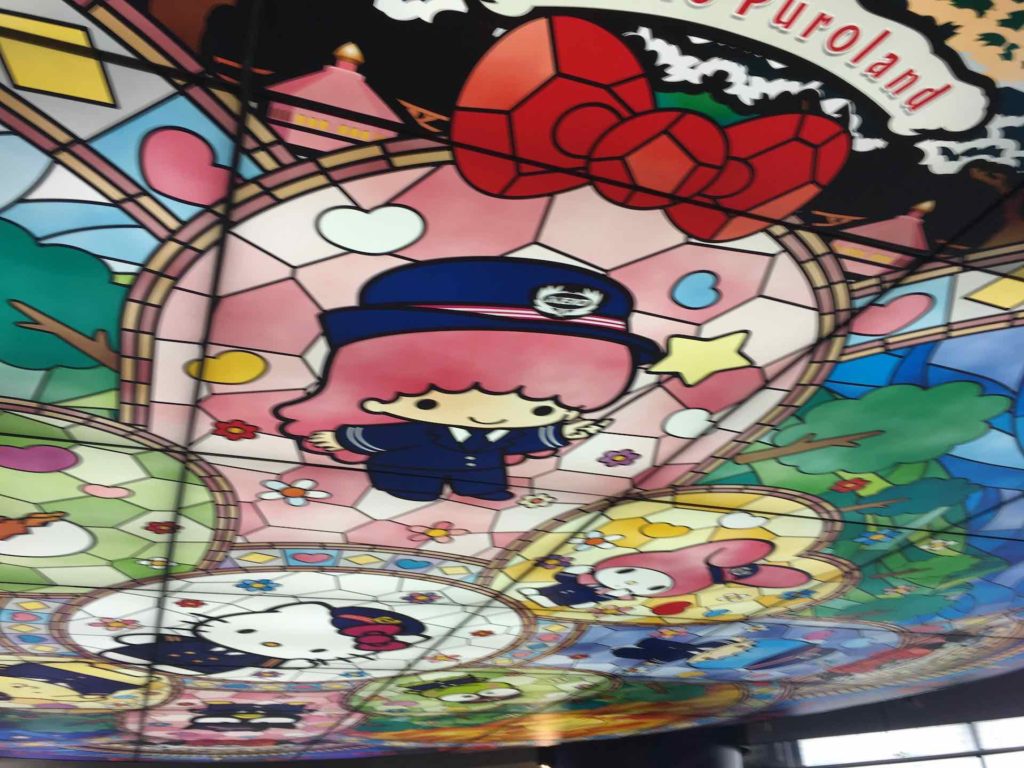 Now let's buy something at a shop on the station premises.
Just popping by is fun!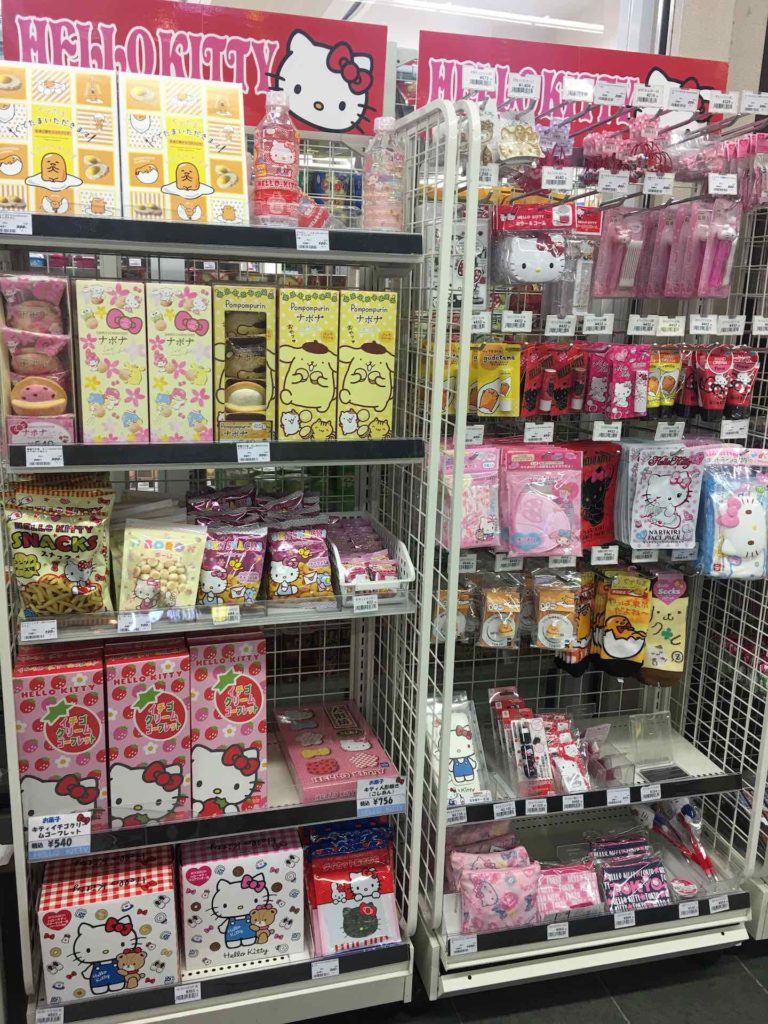 They sell snacks such as chocolate, crackers, potable tissue, masks( Japanese people wear masks to protect themselves from virus in winter time and cedar pollen in spring time! ) and name on it!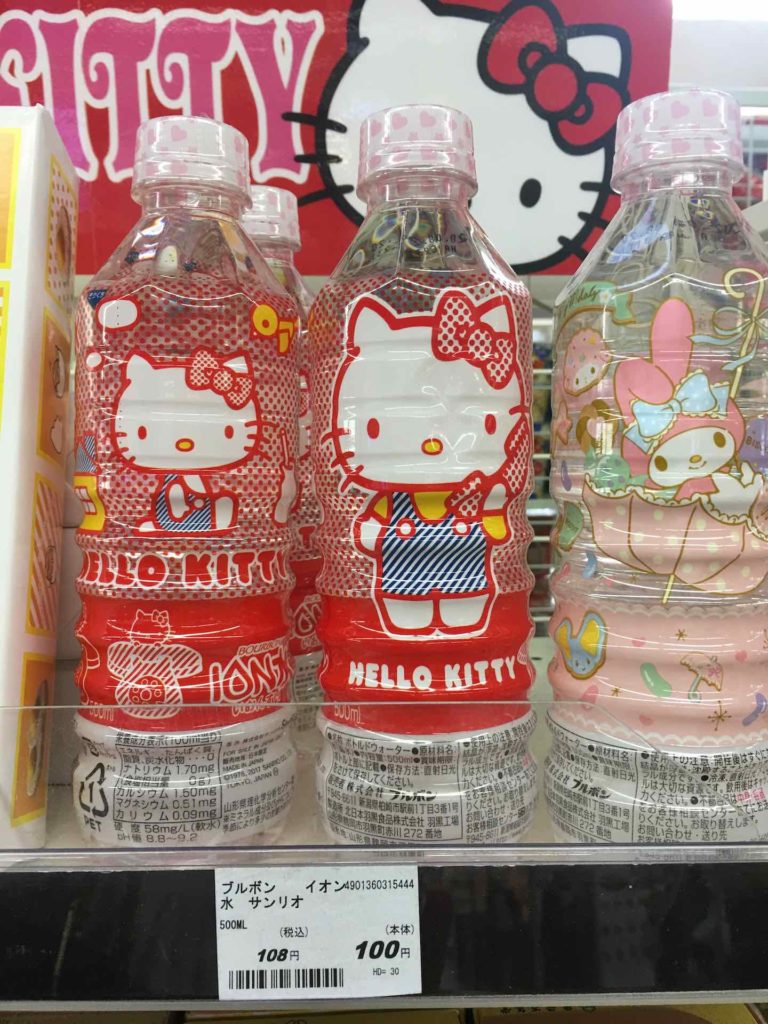 A mineral water bottle costs no more than 100yen. Aren't they so cute?! There are in variety, My Melody, Little Twins, Cinnamon Roll, Pom Pom Pudding, and of course Kitty chan.
To get to the "Tama Center Station", get Keio Sagamihara Line from Shinjyuku Station. Takes about 31 minutes.
"Kitty chan" is waiting for you only on the platform of "Keio Line" not "Odakyu Line" platform.
The buses decorated with "Kitty chan" are also running around the are.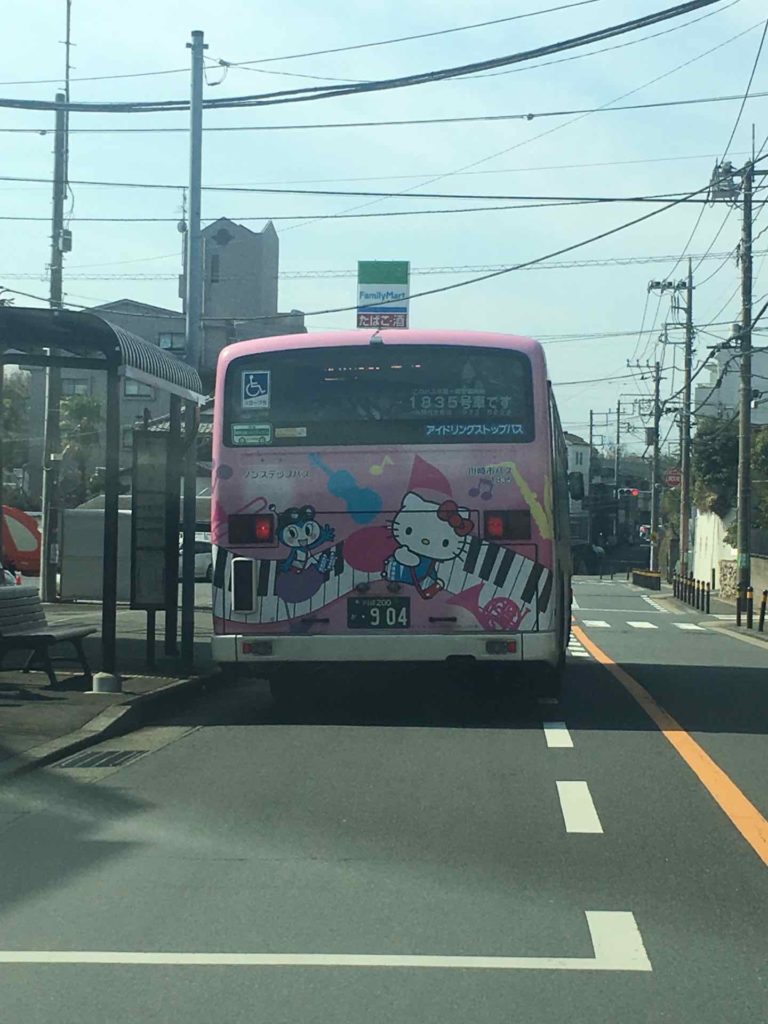 Where is Tama center Station?