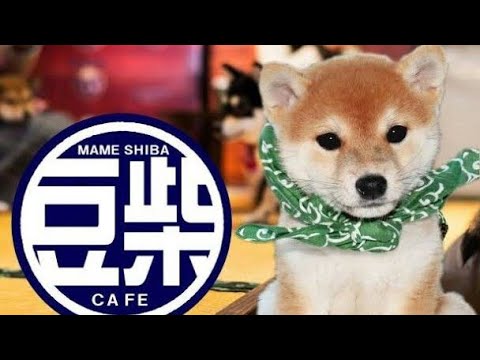 Mame-Shiba is the small size of Shiba-inu. Mameshiba's unique round body shape and small eyes are especially cute, aren't they? There is a Mame-Shiba Cafe on Takeshita Street in Tokyo Harajuku where you can casually touch such a popular Mame-Shiba.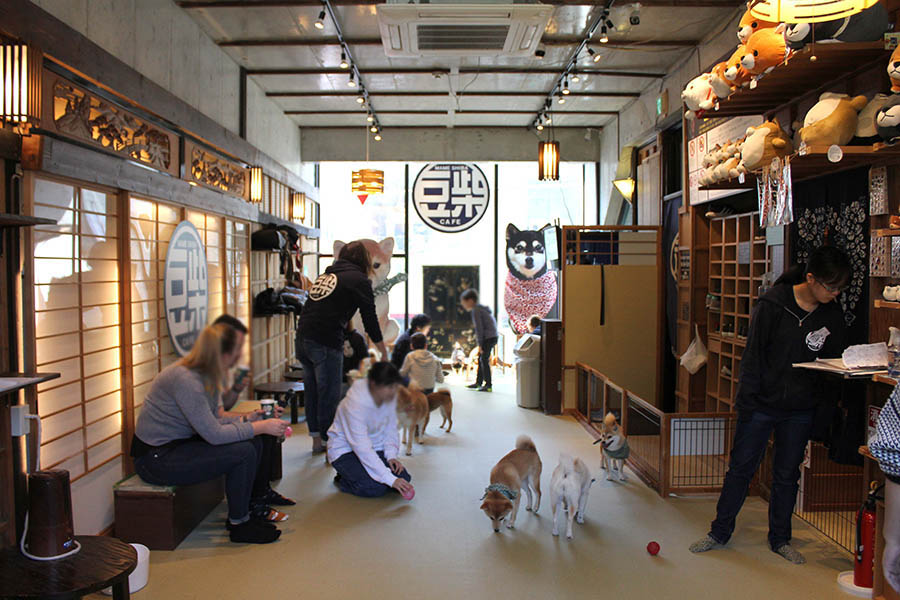 Mame-Shiba would be surprised if they were surrounded by many people at once. Therefore, customers are guided by the rotation system. It is said that it was a 30 minute system, but according to the people who actually went there, it was changed for about 15 minutes. About 10 people can enter the cafe at once.
You can touch the 11 Shiba Inu there. I can order one drink. The shop has tatami floors, a chabudai which is a table for tatame room and an old style analog TV, and it looks like a Japanese country house from the Showa period.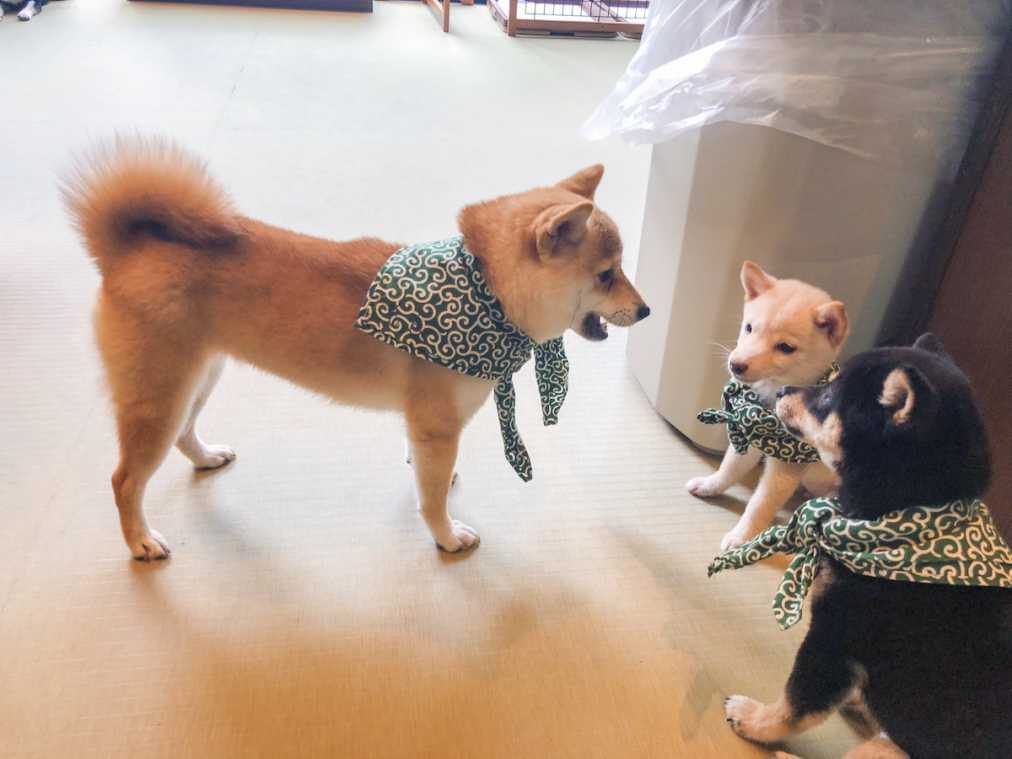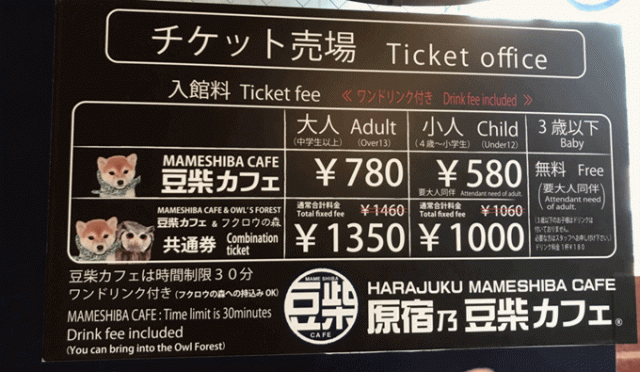 Address: Jingumae, Shibuya-ku, Tokyo 1 chome, 6- 10, 3F
Business hours: 11: 00 AM to 7: 00 PM (weekdays)
10: 30 AM to 7: 30 PM (Weekends and holidays)
Mameshiba Cafe in Kamakur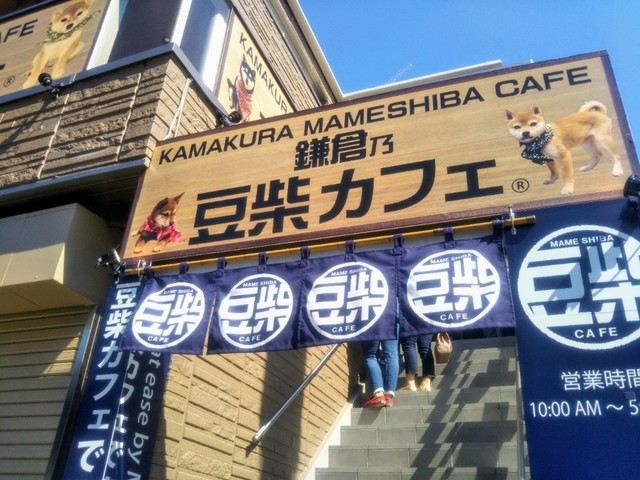 *Pre-booking not available: no pre-booking via internet or phone. You need to buy a ticket for today at the store.
*On Saturdays, Sundays and National Holidays, it can be sold out quickly: Be careful as it sometimes sells out before 15 o'clock.
*Sometimes waiting times are long:
*30 Minutes On Shift: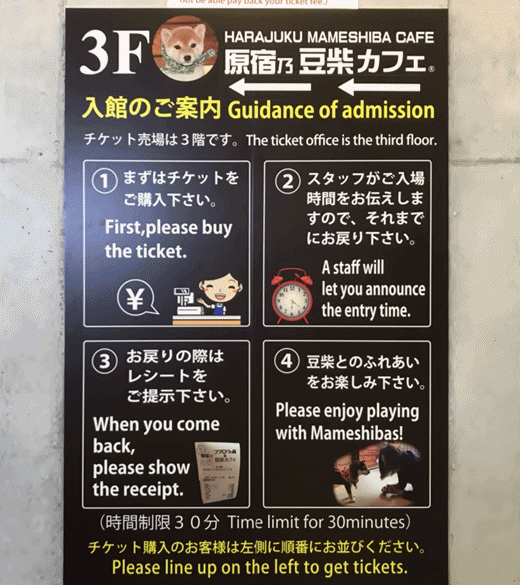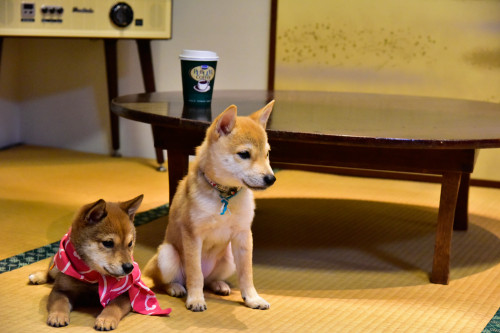 Address: 1-6 -4 Yukinoshita, Kamakura-shi, Kanagawa
Hamasho Raffine Building 2nd Floor
Business hours: 10: 00 AM to 5: 30 PM (weekdays)
30: 00 AM to 6: 10 PM (Weekends and holidays)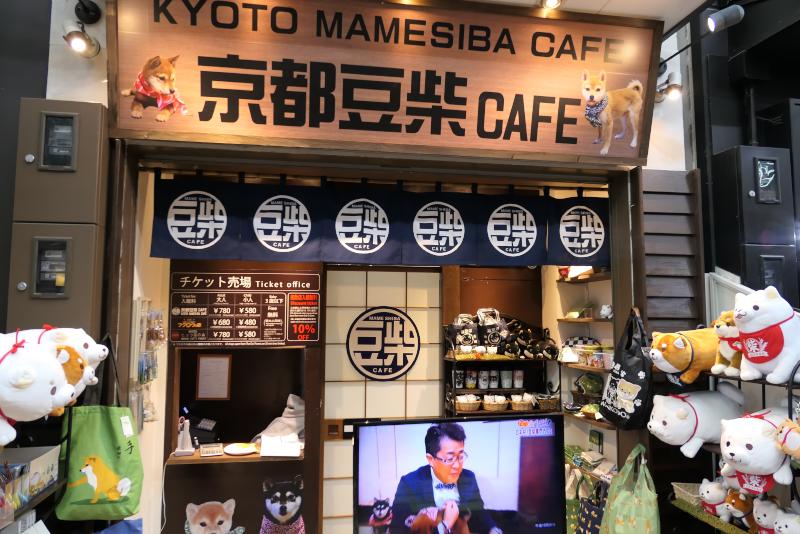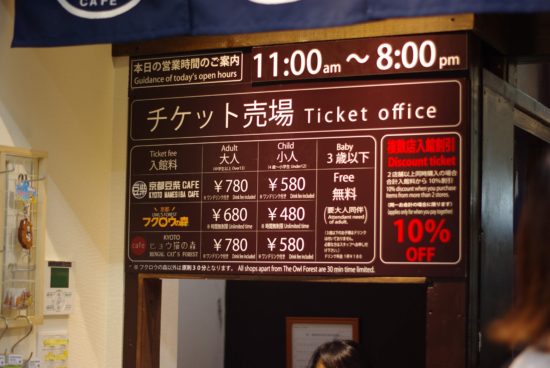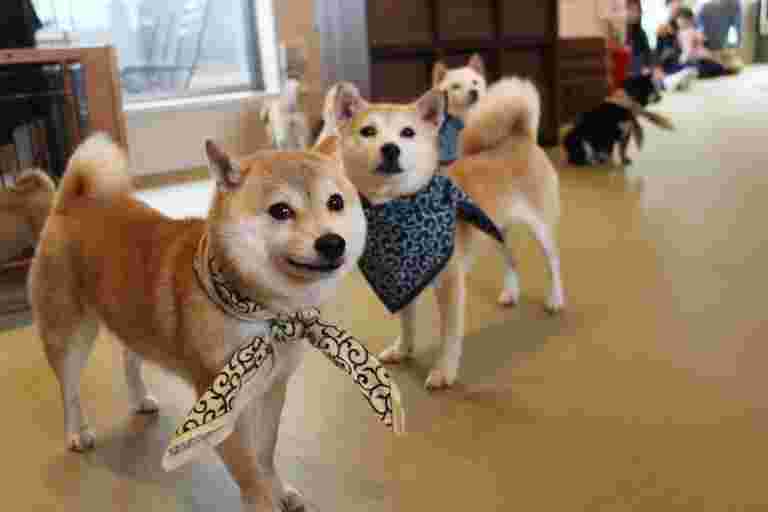 rules of the store
Don't hold Mame-Shiba.                          You can touch it.
Move up to once
You can stay there 30 minutes. In this cafe, you are supposed to choose your favorite drink from the vending machine in the cafe.
Address: 548 -1 Nakano-cho, Shijo-agaru, Shinkyogoku-dori Street, Nakagyo Ward, Kyoto City, Kyoto Prefecture
Business hours: 11: 30 AM to 7: 30 PM (weekdays)
11: 00 AM to 8: 00 PM (Weekends and holidays)