"Yuru Chara" is a kind of Mascot or Official Character that are representative of the certain group or company even for the urban city or the rural prefecture in Japan. Almost all Mascots are seen in sports scene in other countries such as "The Green Monster" for the baseball team Red Sox in the US. But you often come across it in the shopping mall, station, or the various events in Japan.
It is fascinating, isn't it? There isn't any in other countries than Japan as long as I know, it makes people those who first see surprised. There is no formal way of calling them in English. "Yuru" means "slack" or "loose" in Japanese. They makes people smile and feel relaxed,This is one of the Yuru Character I come across the shopping mall last week.
These two Yuru Characters are most popular and well known to everyone in Japan. Kumamom, which represents Kumamoto prefecture in Kyushu area, is on the left of the picture, and Funasshi, which represents Funabashi city in Chiba prefecture is on the right of the picture below.
Kumamon is modeled on bears and has been made by Steiff, a famous German company that makes teddy bears. They are limited in number and are so popular that they have sold out in just a few minutes from the start.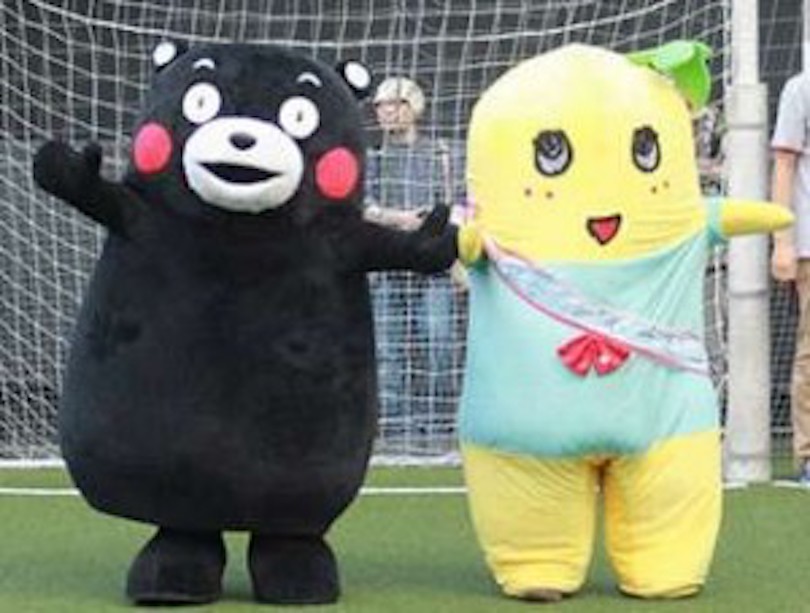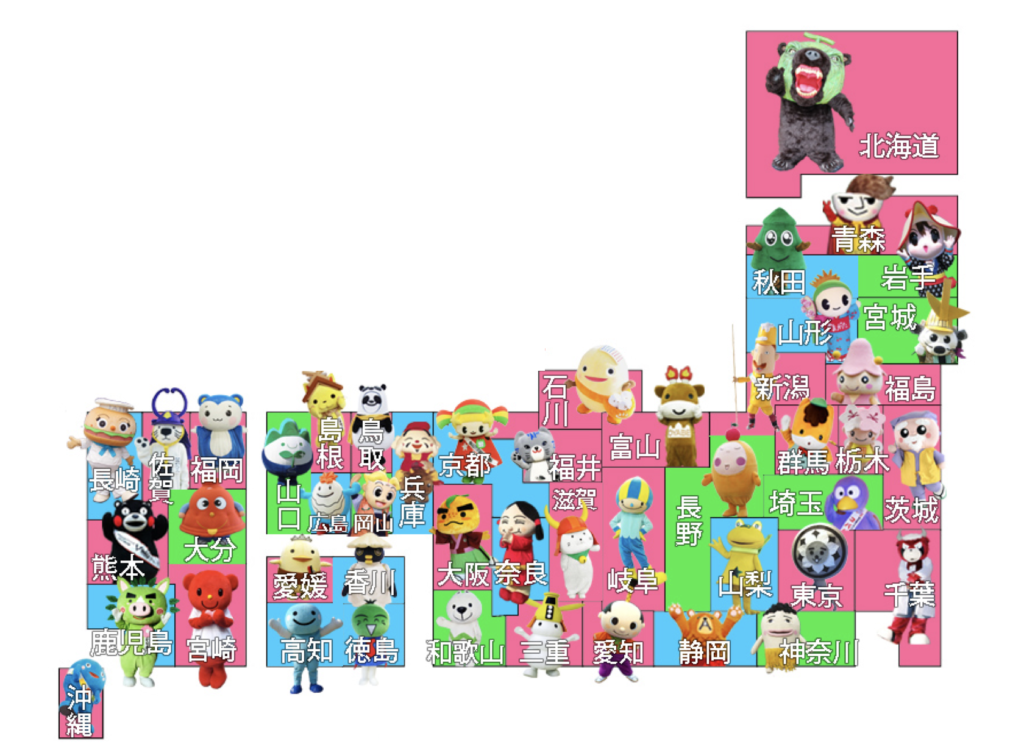 Look at the Yuru Chara map! There are so many of them.
You can meet at least one somewhere if you come to Japan, because I can see it in my town in daily life. Those are the ones I came across in my town.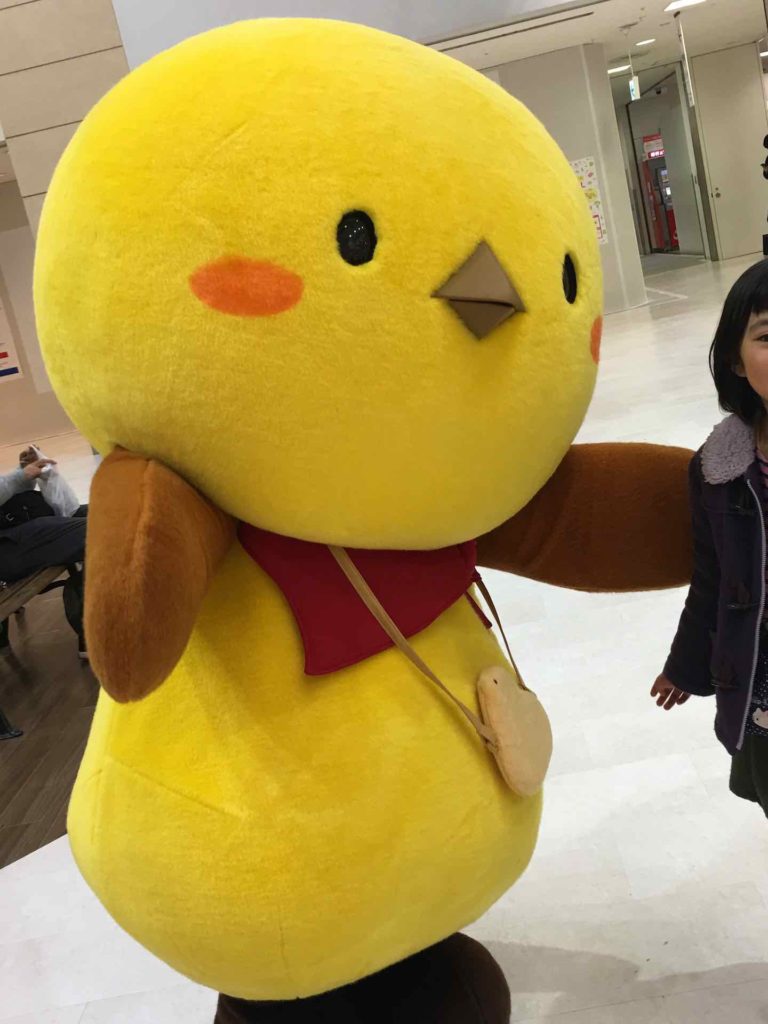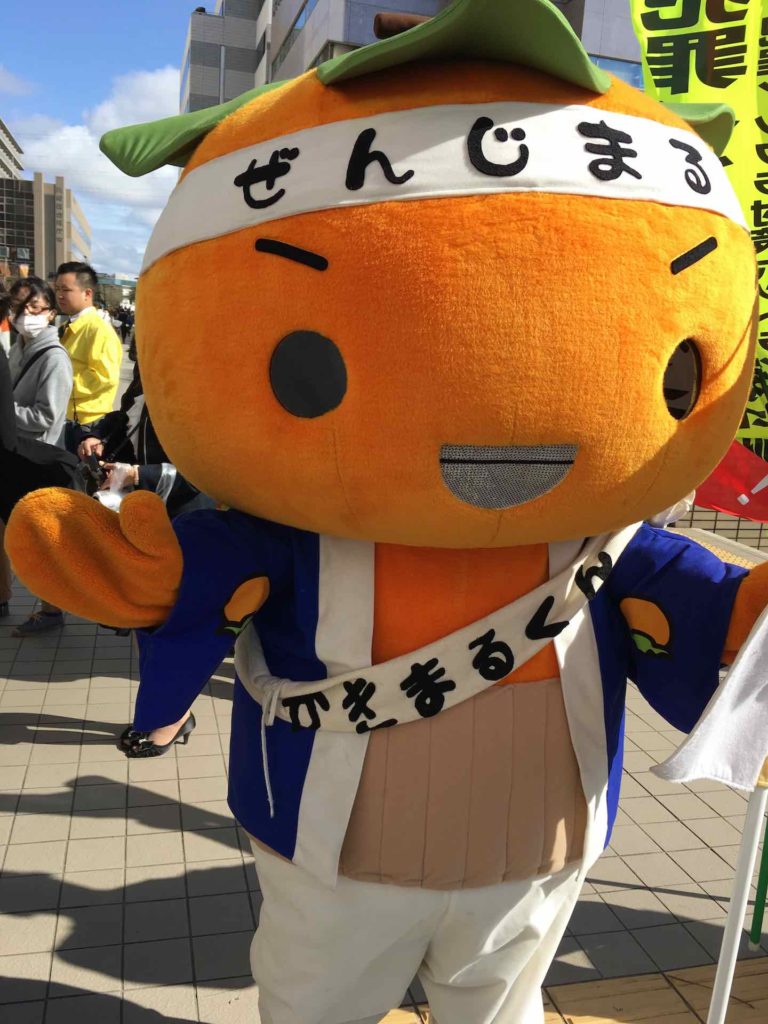 What is "Yurukyara Grand Pre"?

This is the event held once a year to choose the most popular character.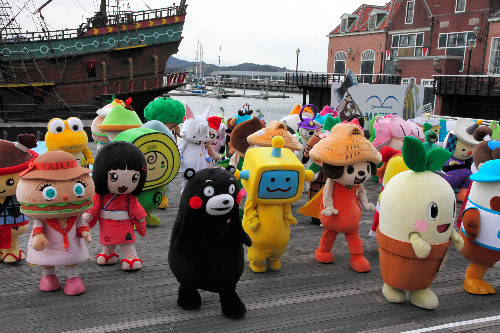 Yuru character was held in Osaka on 17 and 18 November 2018.No.1 character was "Karupa" from Saitama prefecture.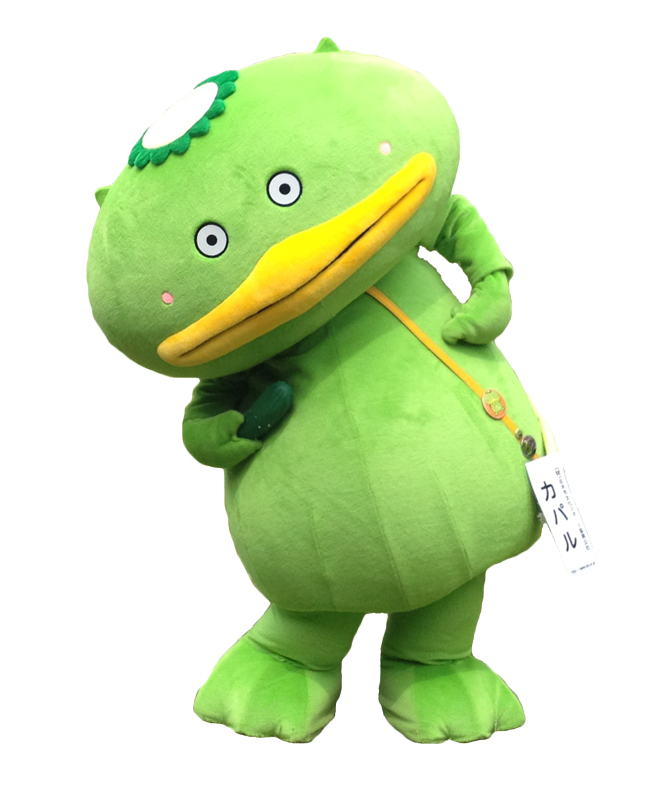 It's said that there are eight million (myriad) of God in Japan from the past.
Forest God is in a forest, Tree God is in a tree, and Sea God is in the sea, River God is in a river, Mountain God is in mountain and so on. Every God lodges or dwells in the places respectively.There are Yuru characters like those God, carrying on the activity in everyone's area. Even if it dosen't win the first prize, Yuru character is exerting himself as a star in an area.
In addition to the are characters, you can see an event character.
When I went to see a tennis match in Ariake Tokyo, I came across the "Tennis character". You can enjoy seeing the character before you enjoy the tennis match of Naomi Osaka or Kei Nishikori.