Shirakawa-go refers to Shirakawa village of Ono-gun, Gifu prefecture, and is known for community-based settlements. Among them, in the Ogimachi area there are more than 100 large and small buildings of the principal buildings, and even today the lives of people are running there. The village which made a beautiful landscape which is also called the original scenery of Japan was evaluated and it was registered as World Heritage Cultural Heritage together with Gokayama in Toyama Prefecture in 1995.
You can visit the interior of the historical palace building, overlook the settlement from the observation deck, or feel good old Japan with the charm of the seasons.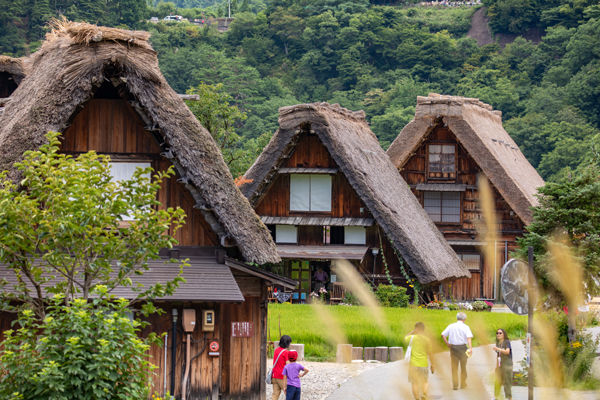 The interior decoration of the village's largest private house is left as it is.
You can get inside by paying 300 yen.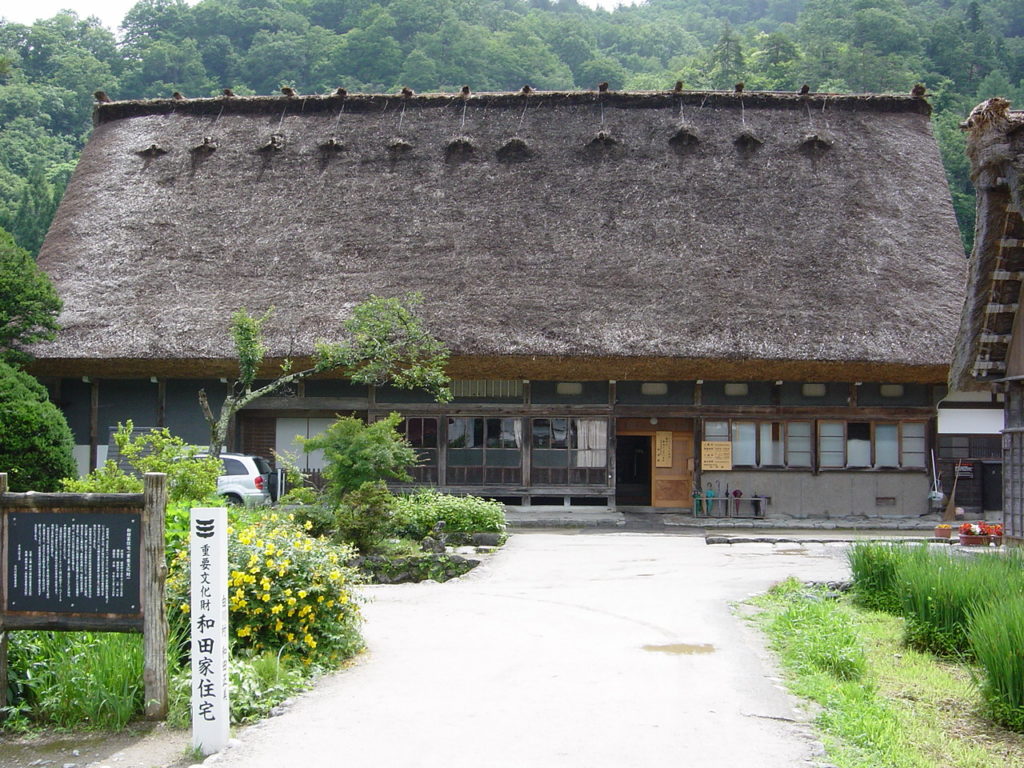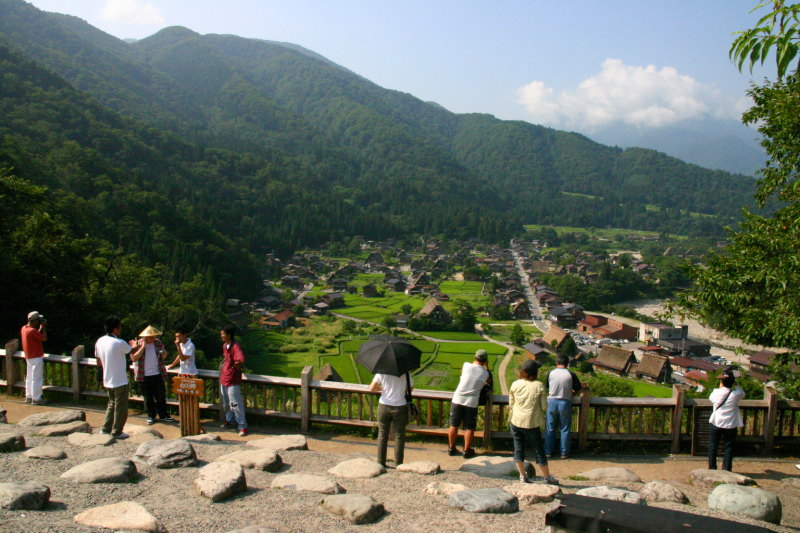 You will reach the observatory after climbing a slope for about 15 minutes from the settlement.
Please see by all means because you can see the entire village.
Because Shirakawa is one of the heavy snowy areas, you can enjoy snow in winter. Also, it is very beautiful on a weekend evening with light up.
In spring, pink cherry blossoms are in full bloom and it matches very well with houses with palms.
In the summer, greenery grows and you can enjoy the typical Japanese landscape. This would be a typical landscape of Shirakawa-go.
Autumn leaves can also be seen in autumn. The contrast of red and yellow gradation is beautiful.

My recommendation is early summer.
Grass grows abundantly where you can see beautiful scenery.
It is a good season for walking around without being cold and hot.

But It is crowded time that you have to be careful.
Many tourists visit every year from home and abroad due to being a world heritage.
Especially since February is the Chinese New Year, many Chinese tourists from come, so if you don't like crowd you should avoid February.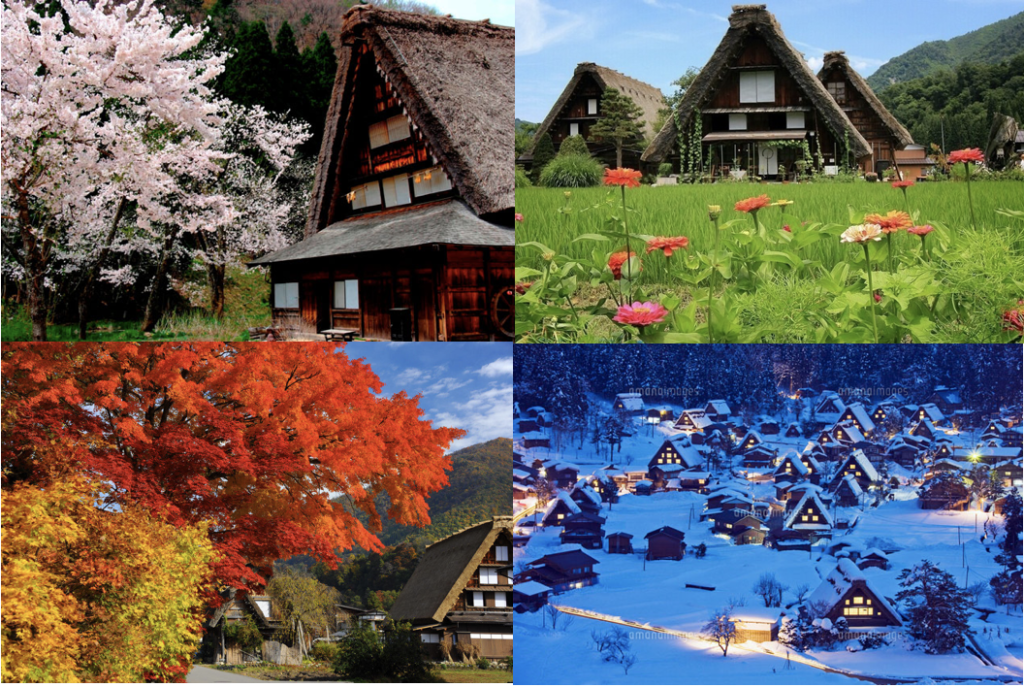 You cannot go there by train alone. It means you have to use bus or car to get Shirakawa-go.
Here is an example of how to get from Tokyo.

If you are going to book the bus to Shirakawago just before the bus will be full. So please be careful.

My recommendation is to go to Kanazawa by Shinkansen and go to Shirakawago by bus from there.
Kanazawa is also famous as a sightseeing spot, and can enjoy teahouse-street and Kenrokuen etc.
You can go to Shirakawago on a day trip or you can stay a night.

However, since the inn in Shirakawago leaves the interior of the old as it was, basically it has to sleep with futon, and the toilet and the bath are shared.
If you want to sleep in bed, it is better to stay at the hotel in Kanazawa.