Lunch Box in daily life for Japanese
For Japanese people, lunch box is essential in daily life. Kindergarten children usually bring their own lunch box made by their mother to the kindergarten every day. Department stores and shopping malls sell a wide variety of lunch boxes, including character "bento" boxes, chopstick boxes and plastic cups.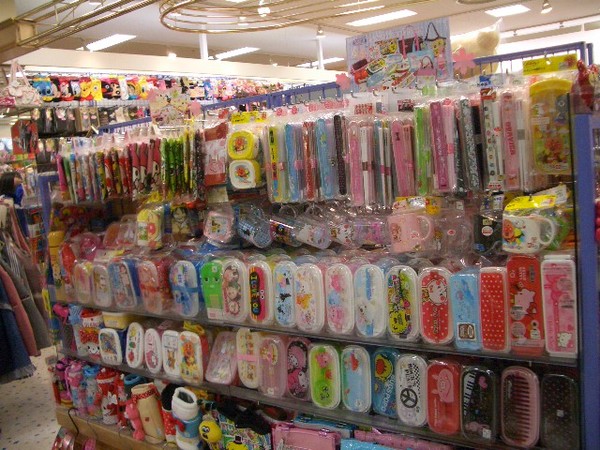 Lunch box with characters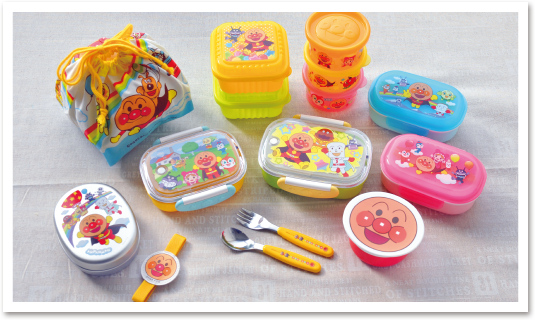 These lunch boxes are popular among children. They are smaller than adult ones and most of them are made of plastic. There are various characters such as Anpanman, Doraemon and Desney.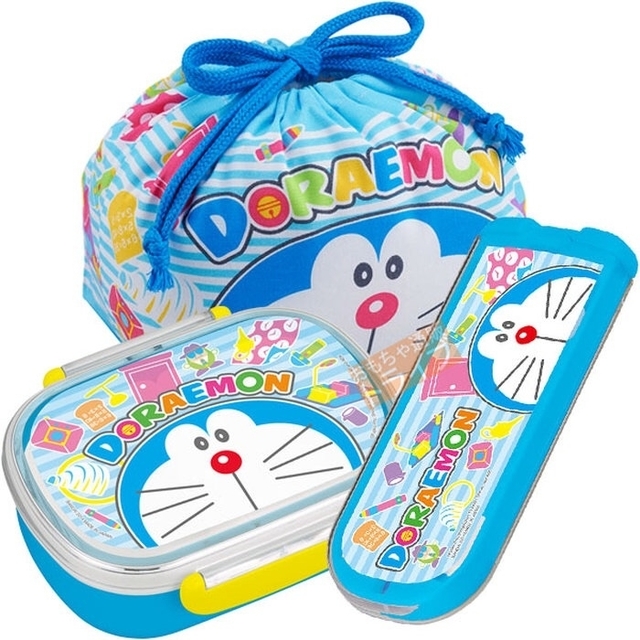 Many mothers enjoy "Kyaraben" in such a cute lunch box.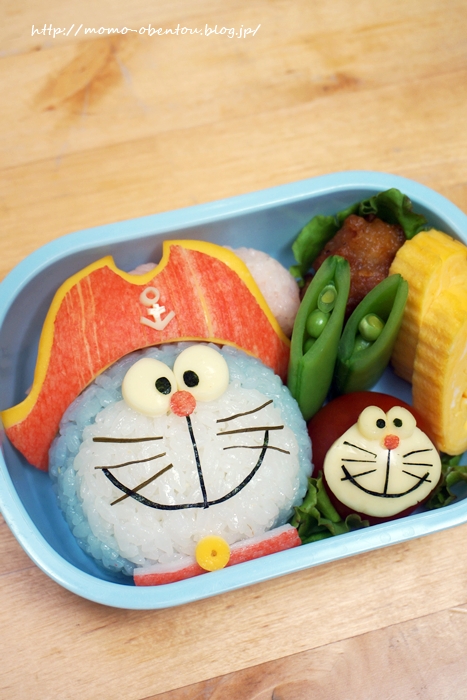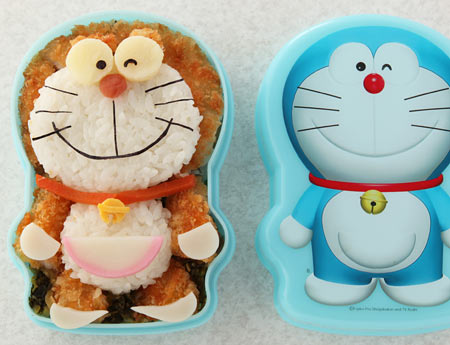 They are so cute, aren't they!? But I wonder what time their mother get up to make it!?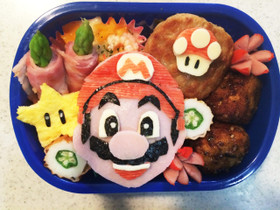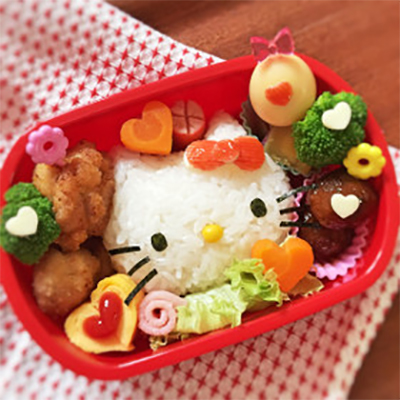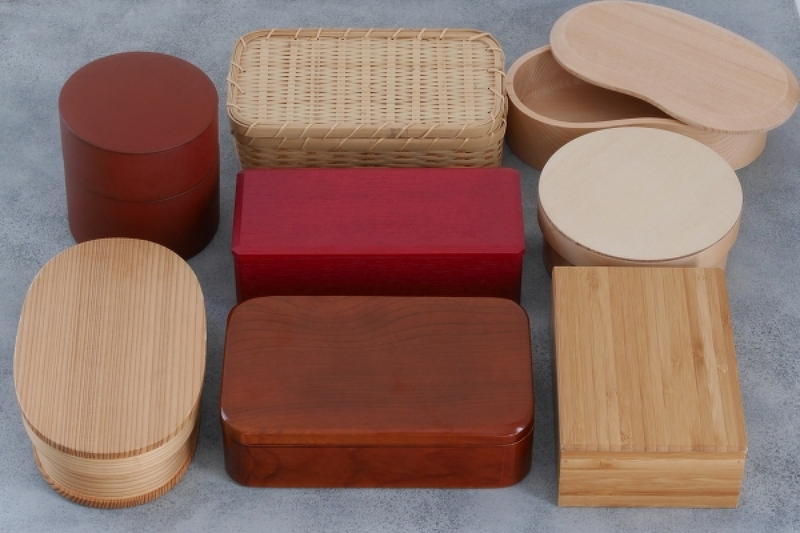 A lunch in wood or bamboo lunch box looks so delicious even if you put the same thing as a plastic or aluminum lunch box.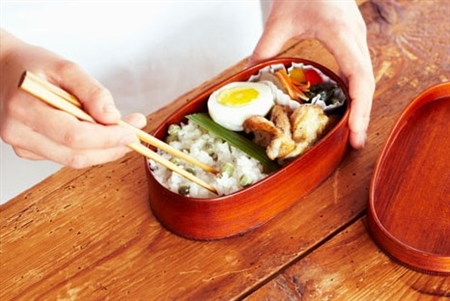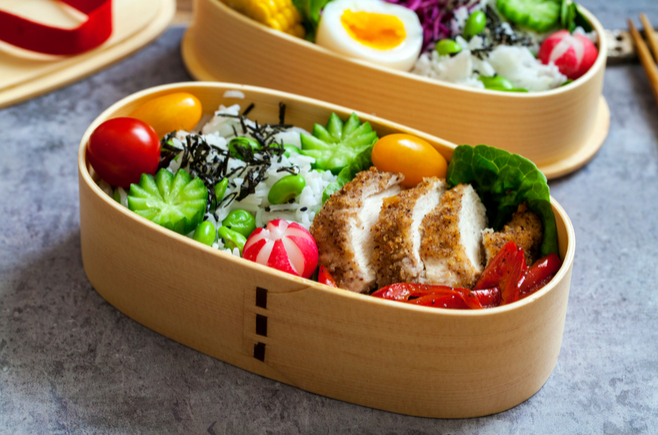 Not only does it look delicious, but the natural ingredients adjust the humidity moderately, so the food remains really delicious even after a few hours.
The disadvantage is that it sealed completely, so sauce may leaks . And it's expensive. Some expensive Wappa lunch boxes cost almost 10,000 yen.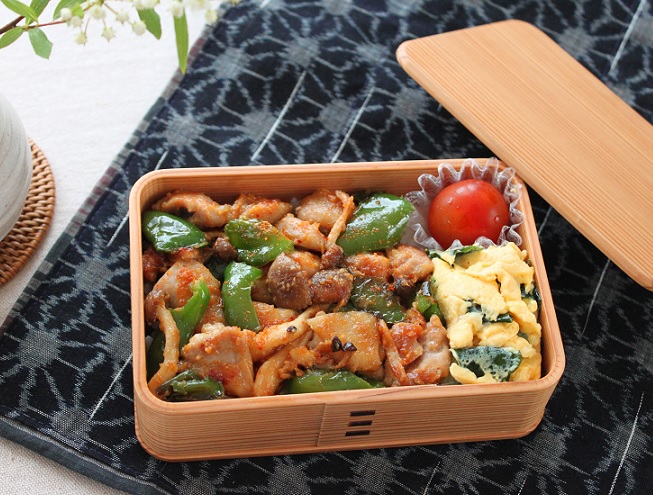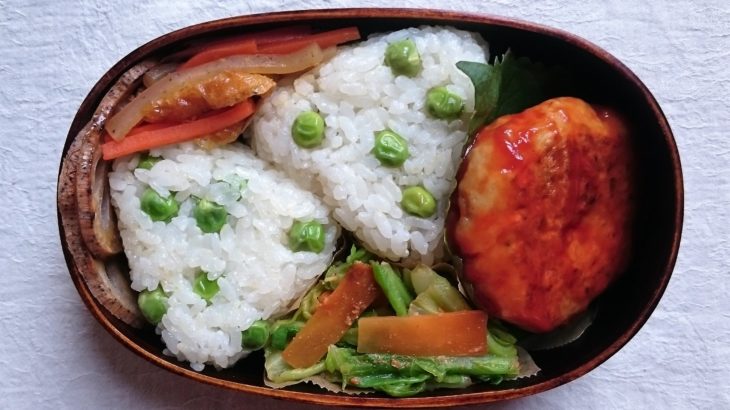 If you don't pay attention to how you pack it, it will get stained, and you won't be able to use detergent, so it takes time to wash it, and if you don't dry it well, it might get moldy. It is easy to take care of lacquered or urethane coated ones because they don't stain easily and neutral detergents can be used, but the humidity control effect is weak.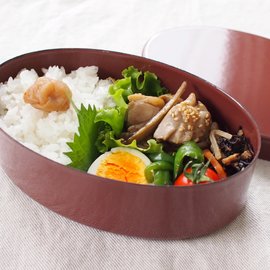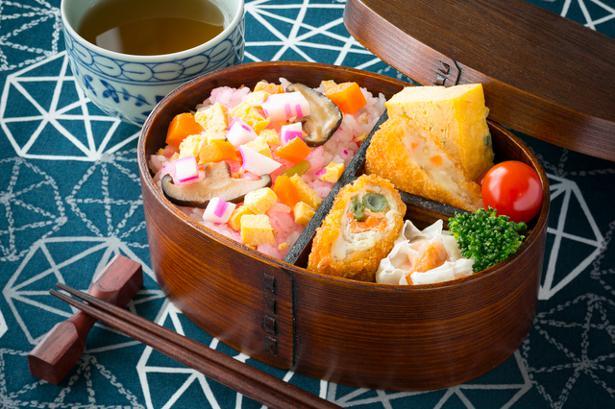 One of the typical bento Japanese take for lunch is the "Soboro Bento". "Chicken Soboro" is minced chicken stir-fried in a frying pan. And "egg soboro" is often put on rice with chicken soboro. It goes with a wooden lunch box well.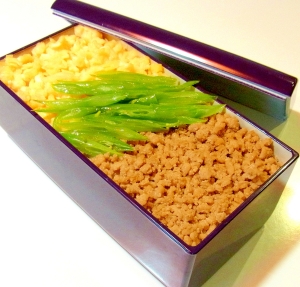 "Soboro Bento" is popular among men and women. To make it more colorful, add a little boiled vegetables.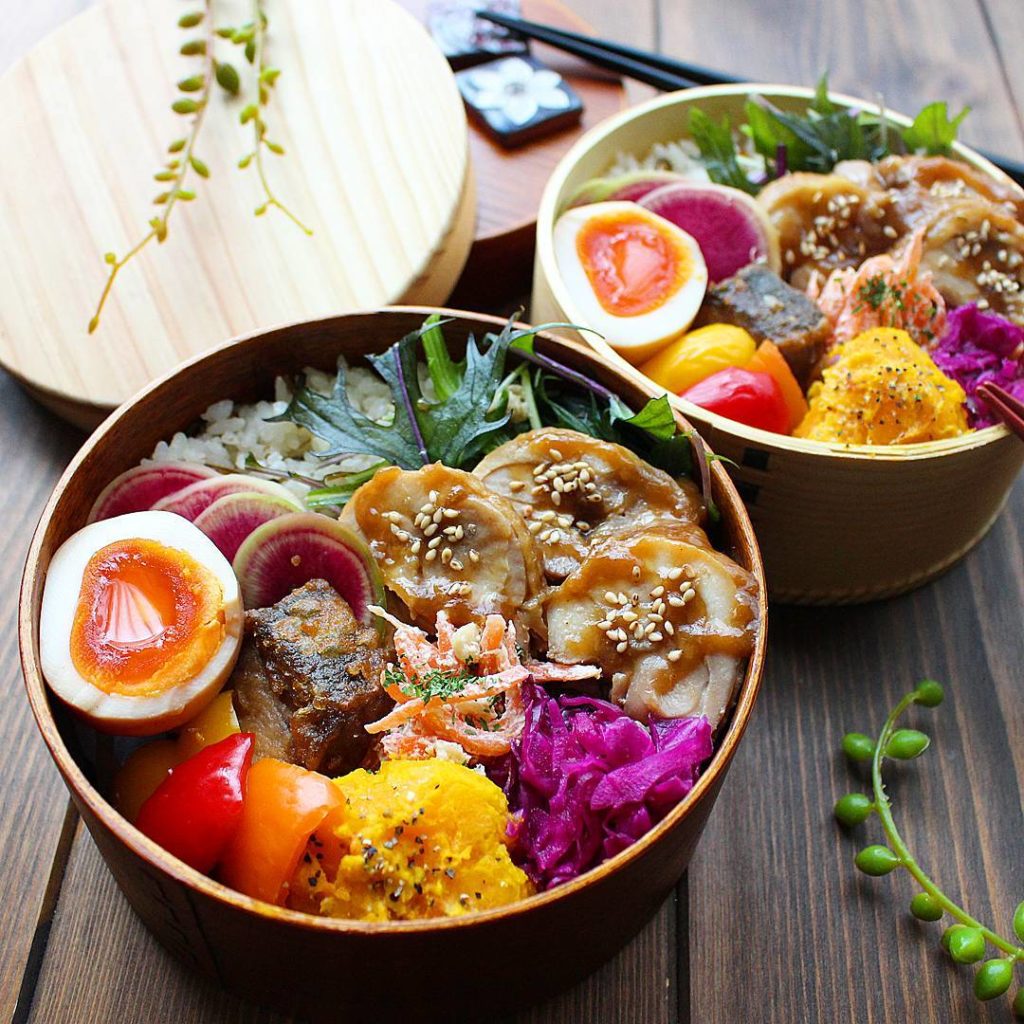 This is a wooden box called Magewappa, which is made by bended thin sheets of cedar or cypress wood. It is made as a traditional craft all over Japan, and is used not only for lunch boxes but also for preserving rice.
Lunch box mede of Aluminum or Stainless steel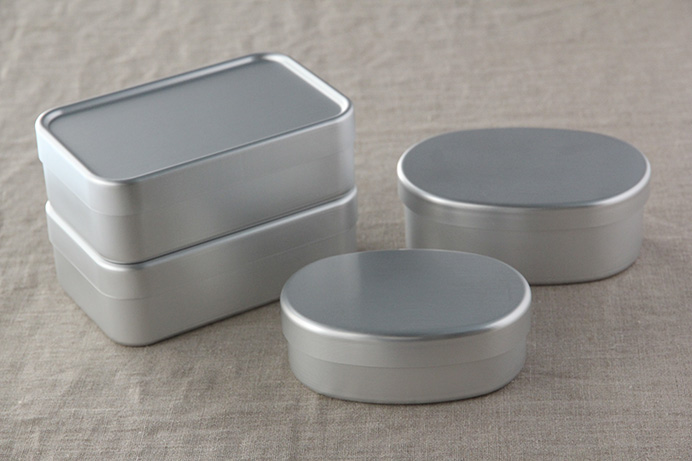 The good thing about lunch box made of stainless or aluminum is that they are easy to remove oil stains. If it's made of plastic, you have to wash it twice if it's so dirty but you don't have to do so. Also,it doesn't get smelly, so I recommend this material for people who want to keep it clean easily. And it's durable.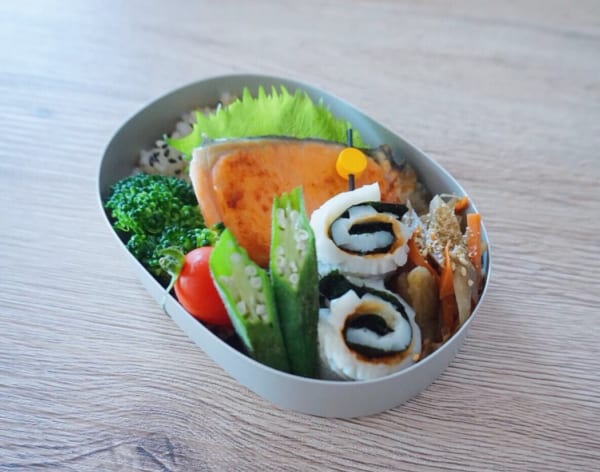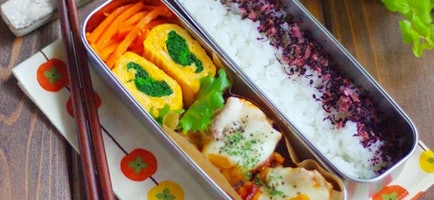 Aluminum has a good thermal conductivity, does not corrode, and is hard to get scratched, so it has the advantage of suppressing the growth of bacteria. It's light, so it's perfect for children.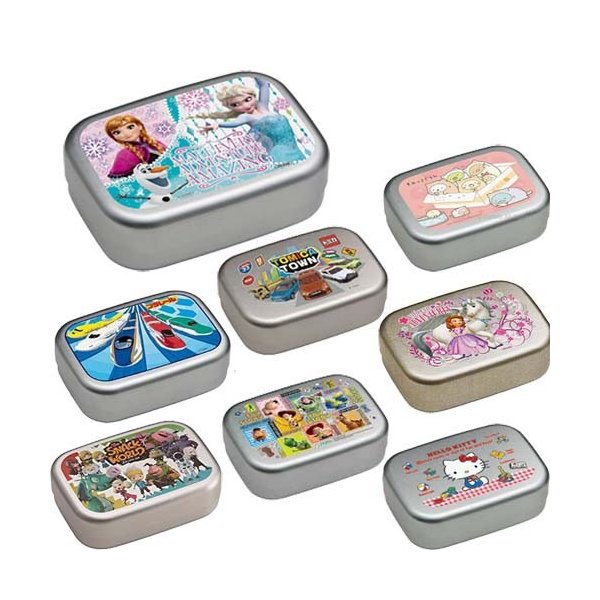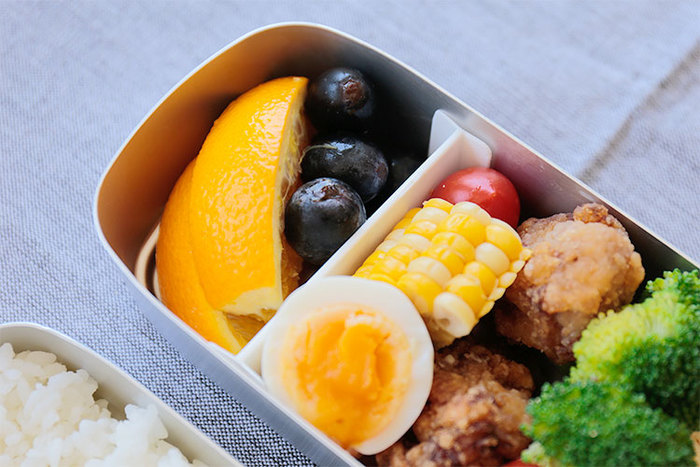 Plastic lunch boxes have a wide variety of sizes and shapes. It is easy to put in a bag if it is double layered. There is no need to worry about leakage if it has a double structure with an inner lid. Small sized ones are another convenient place to put fruits, desserts and salads.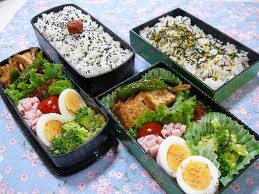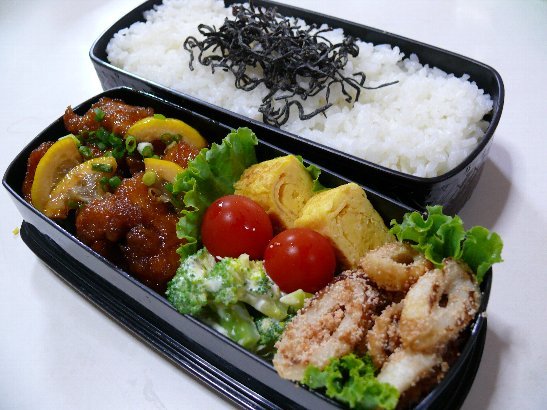 The demerits are that the color of ketchup and sauce can't be removed easily, and the smell may remain. Another demerit is that the material is soft and easy to get hurt. It may have crack quickly, so it may not be suitable for people who are looking for one to use for a long time.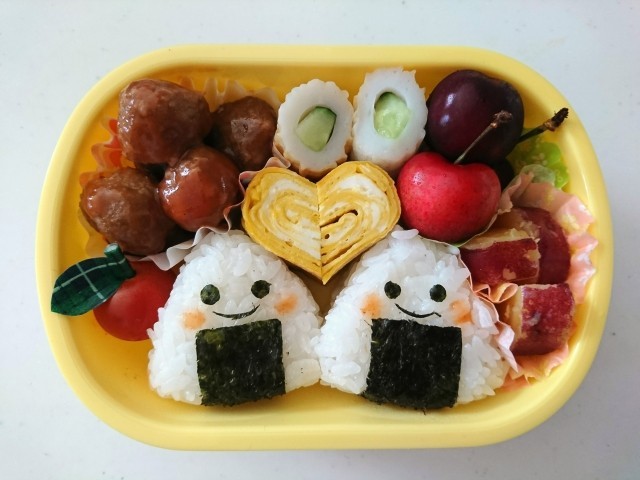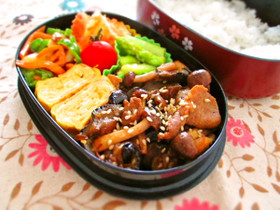 In Japan, many junior high and high school students bring their own lunch box to school. Also, there are children who bring their lunch to the cram school after school. Many of them have plastic lunch boxes. There are many children who bring hot tea with bento. Japanese mothers make lunch boxes and wash their lunch boxes every day for many years. School starts in April in Japan, so in March, various kinds of lunch boxes are displayed in the lunch box section at shops.