Tokyo's Seven-minute Miracle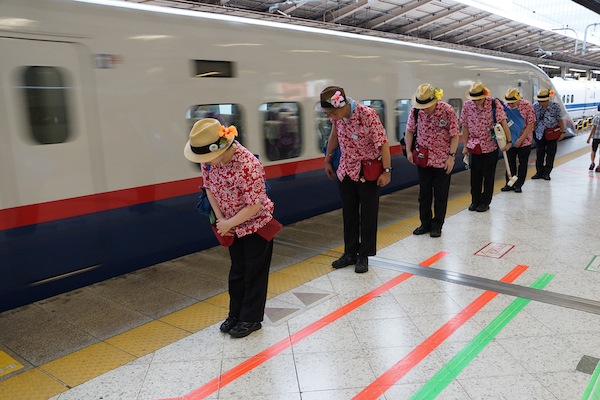 Just before the Shinkansen train arrives at Tokyo Station, a group of staff stand beautifully in line on a platform. They wear uniforms and have cleaning tools in their bags. They bow deeply to the passengers. As soon as the last passenger gets off the train, they go into each car and begin cleaning. Their speedy and skillful work surprises people. It looks like a show!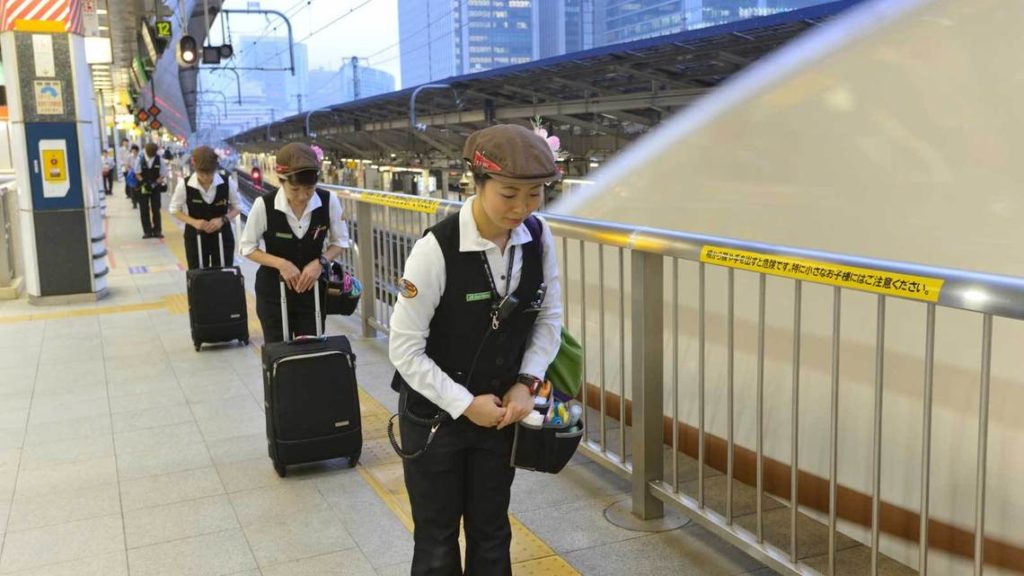 The train stays at the platform for 12 minutes. Excluding the time it takes passengers to get on and off the train, only seven minutes remains. During this short time, the staff do the everything in the order.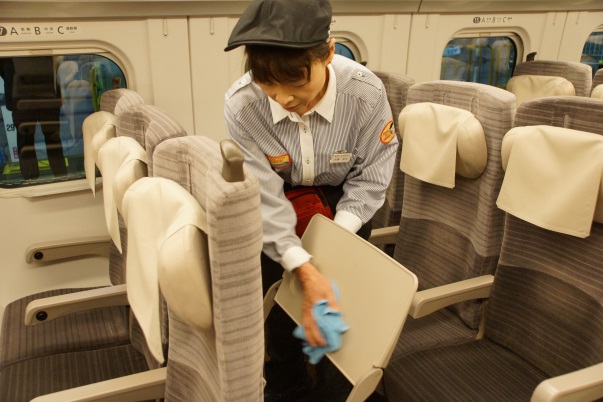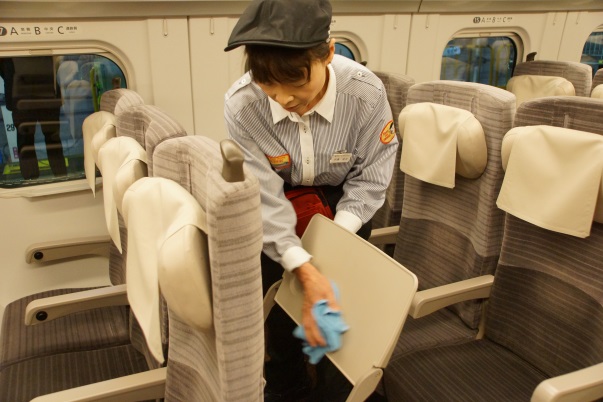 Everyone who sees their performance speaks highly of it. They are called "Tessei",the cleaning staff of Shinkansen trains at Tokyo Station. They clean about 20 trains a day in a team of 22. A world-famous TV channel called their performance "Tokyo's seven-minute miracle".
People come from overseas to see their performance, not only the United States, but also from India, South Korea, and other countries. They are surprised how the staff clean accurately, perfectly, politely, and with high motivation.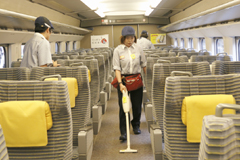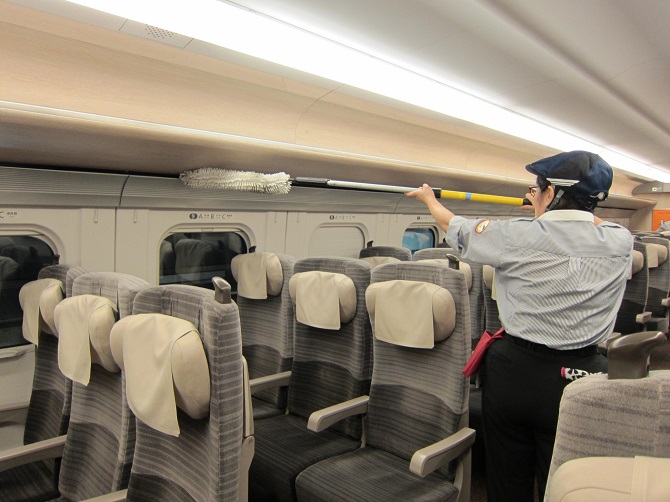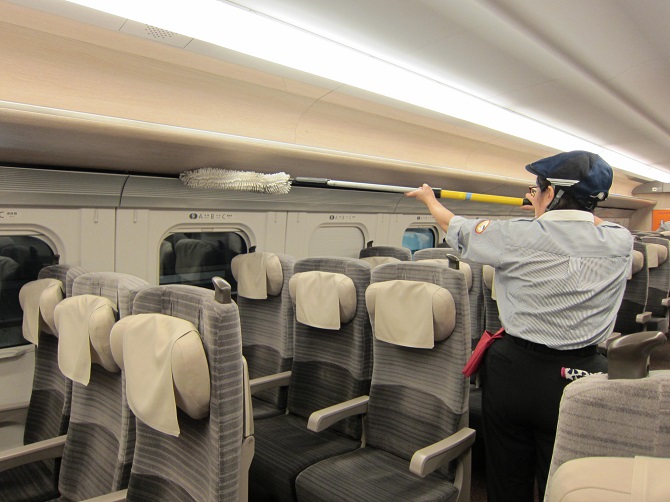 Ethan Bernstein, an assistant professor at Harvard University, was very impressed, saying, "It's a rare example of staff motivation, not management or financial compensation by a boss."
What changed cleaner's awareness
Teruo Yabe, former head of the Omotenashi Creation Department, says that the mission of a leader is to talk about the path they should go with a dream. Mr. Yabe redefined their work and told all employees and part-timers:.
"Our job is not cleaning but service. You are not just a cleaner, but the cast of the Shinkansen theater. Our job is to have our customers bring back warm memories ."
In order to realize his vision, they have changed staff uniforms from jerseys to stylish uniforms that can be worn at amusement parks. The staff were noticed and talked to by the passengers.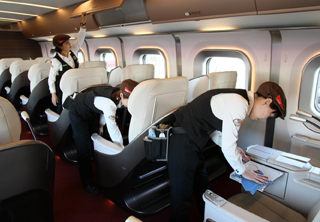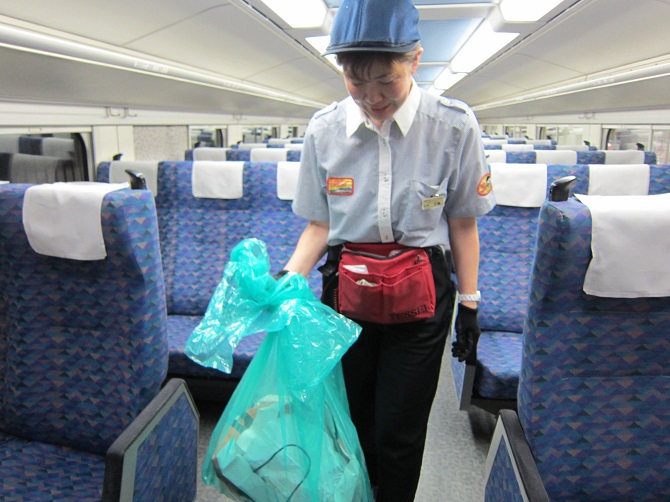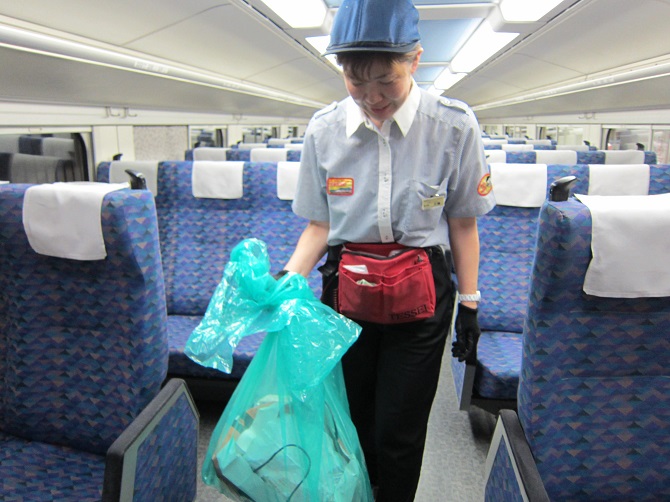 In addition, "Angel Report" was introduced to report staff's "good deeds". It created a culture of mutual recognition and praise among staff. He also worked hard to solve problems from the bottom up by carefully responding to suggestions and awareness from the field.
The sense of accomplishment and pride ignited the motivation of the staff.