"Sento" is a traditional Japanese style public bath. It is recorded that there was a sento in Kyoto Gion at the end of the Kamakura period, and it seems to have spread as a facility in the city to some extent in the Muromachi period. In the Edo period, a huge number of people including samurai, merchants, craftsmen, and lower urban people called day laborers were concentrated in big cities such as Edo, and public bath which was opened to these city dwellers became popular. For example, in the latter half of the Edo period, in the central part of Edo, there were public baths at the rate of 1 ~ 2 in 1 town, and public baths always operated in castle towns and port towns in various places in Japan.
Unlike in the past when bath sets were a must have item, most public baths sell disposable shampoo and soap for tens of yen. Some bathhouses sell towels, shampoos, soaps, etc., called "empty-handed set", and even underwear. You can buy them at "Bandai". Bandai" is a small counter at the entrance of a public bath. There is a staff there, so you pay there.
The fee for public bathhouses is set by the public bathhouse associations of each prefecture. The price is the same in each area, so you don't have to worry. In the case of Tokyo, it is 460 yen for those who are 12 years old or older.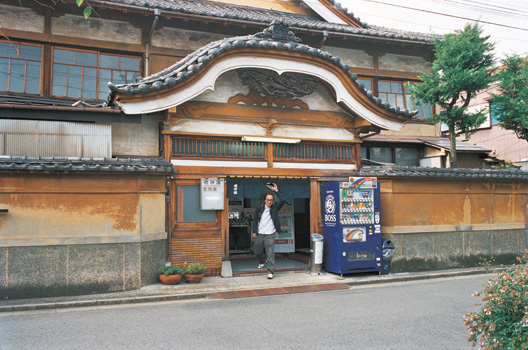 Ota Ward is an area which has bathhouses the most (46 houses) in the 23 wards in Tokyo.
Surprisingly, I think there are few sento where such old buildings remain as they are. Among them, Myojin-yu is introduced in books and is a retro bathhouse. It is in a residential area a little far from the station.
You can take a bus from the "Yukigaya Otsuka" station on the Tokyu Ikegami Line or 15 minutes walk from "Mount Ontake". There are parks and schools around this bathhouse, and although it is a quiet residential area, it has a friendly atmosphere.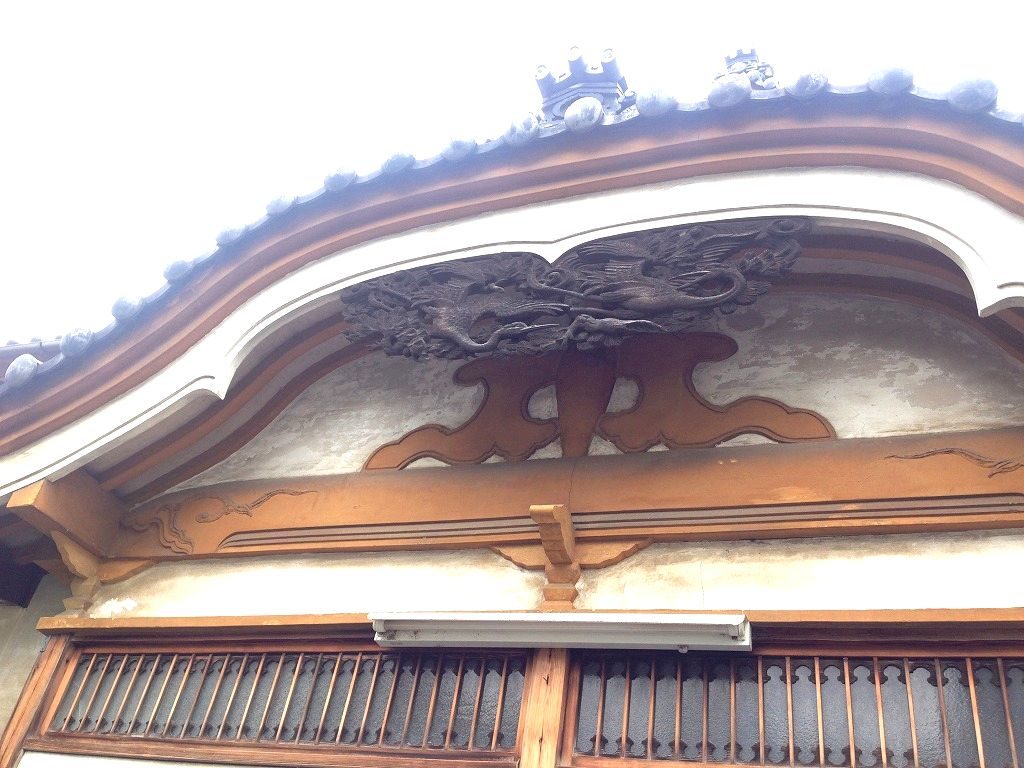 The "noren" or goodwill at the entrance is only white and black with the family crest. Very cool!Leave your shoes in the shoe box then go inside, it is the traditional "Bandai style".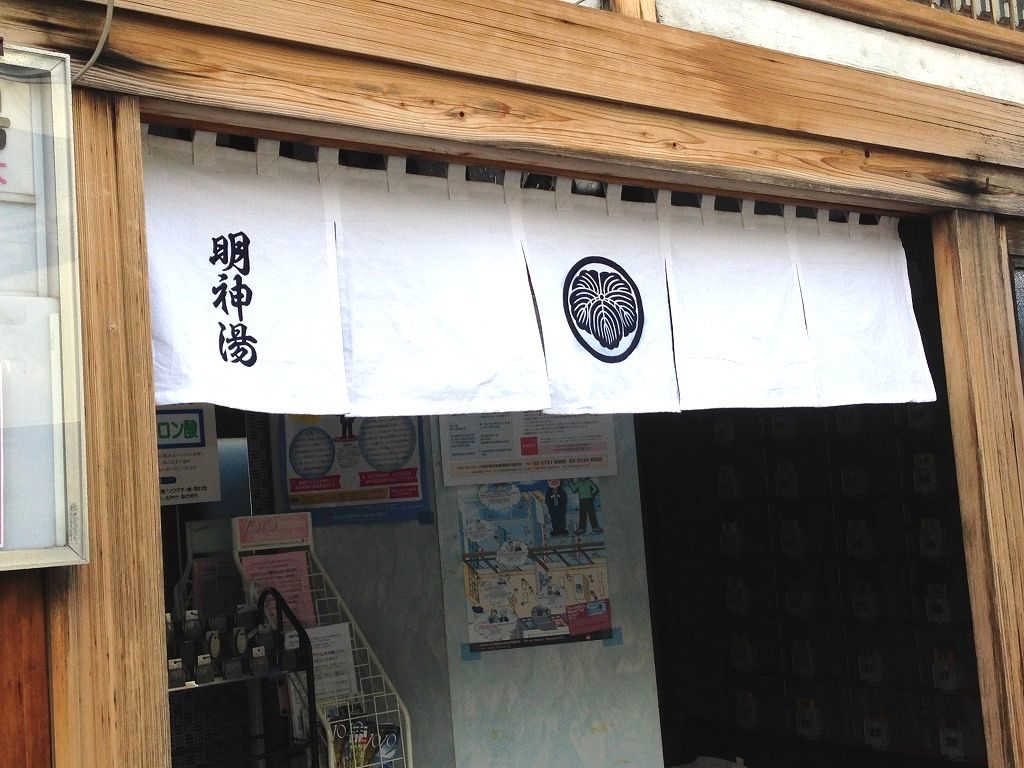 The changing room is spacious! There is a sofa in the middle, a small TV and a water tank for goldfish and guppies.
There is normally no lobby in an old public bath, so it is often difficult to relax after taking a bath, but they have a relaxing space in the changing room. There were a lot of picture books and magazines.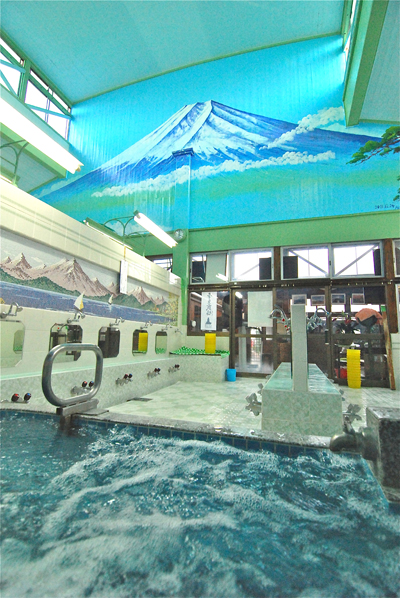 This bathhouse has a bubble bath. It has fine air bubbles and flows like whipped cream.
Myojin-yu Address: 5 14 7 Minami-Yukitani, Ota-ku
Access: Bus from "Yukigaya Otsuka" Station on Tokyu Ikegami Line. Get off at "YUKITANI-JUNIOR HIGH" and walk for 1 minute.
Holidays 5, 15, 25
Opening hours: 16: 00 to 23: 00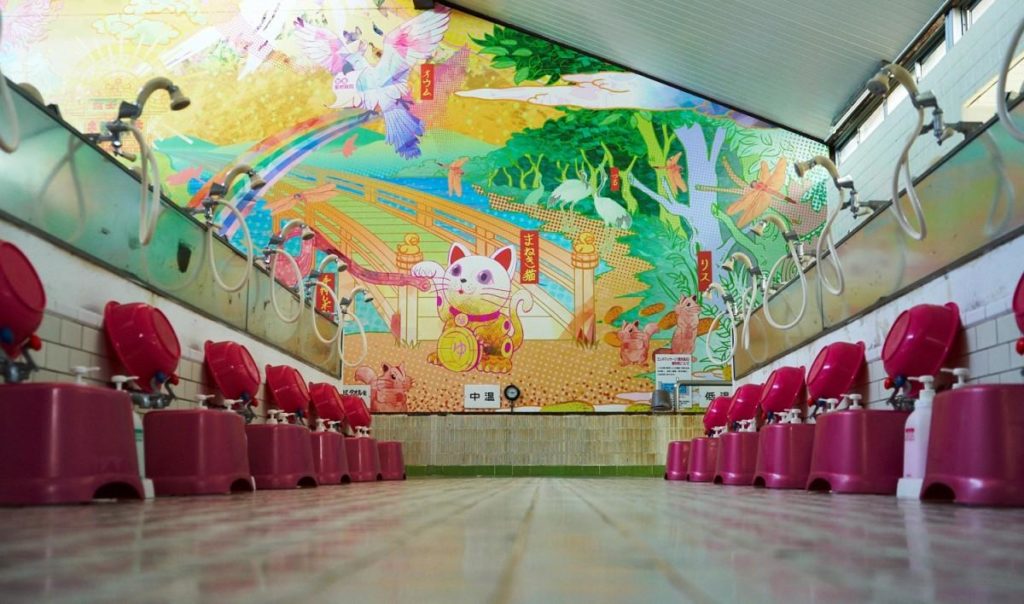 This public bath was renovated and opened on January 23, 2016.This bathhouse is open 22 hours from 12 o'clock in the afternoon to 10 o'clock the next morning. You can enjoy beer and snacks in the resting room where there are 7000 comic books. It is a bathhouse that you must stay for a long time. There is a sushi bath with toys floating in the bathtub, octopus bath day, and free green juice service in the morning.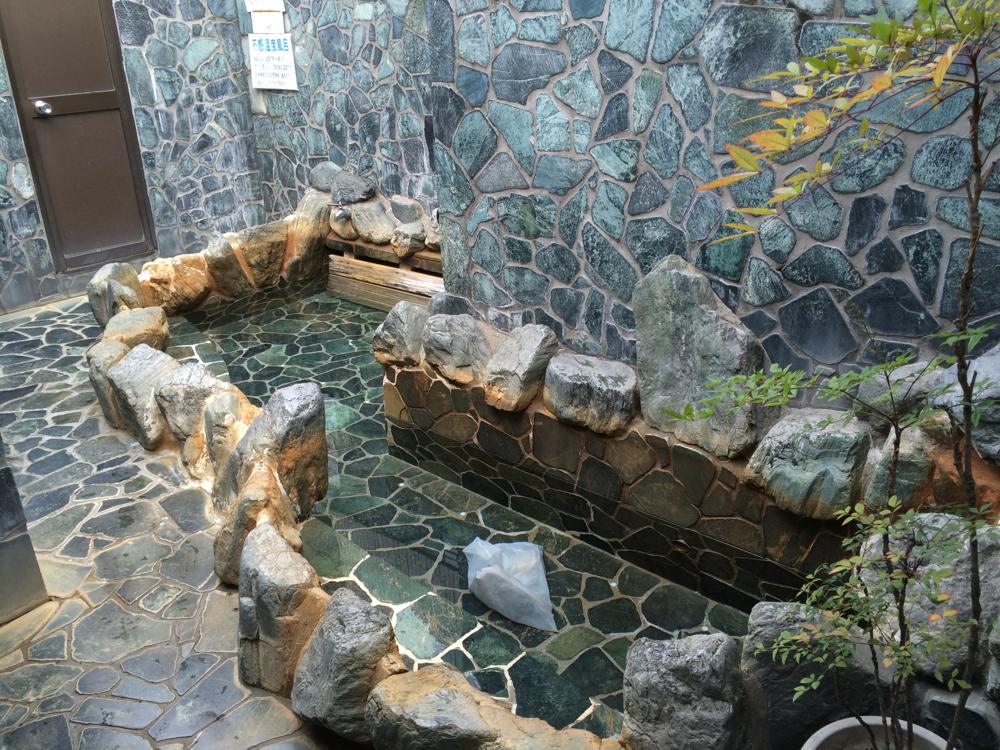 This is an open-air bath. The open-air bath is about 3 jo wide. 3 jo is the size of 3 tatami mats, which is 4.86 square meters. They have daily medical baths like Binchotan and Hojuyu.
Fujimi-yu
Address: 1260 Nakagami-cho, Akishima-shi, Tokyo
Opening hours:12 o'clock to 10 o'clock (The bath is until 9 o'clock the next day.)
Closed:Month (It is open on holidays and closed on the following day.)
Fee:Adults 460 yen, Elementary school students 180 yen, Young children 80 yen
Access:10 minute walk from JR Higashi-Nakagami Station or Nakagami Station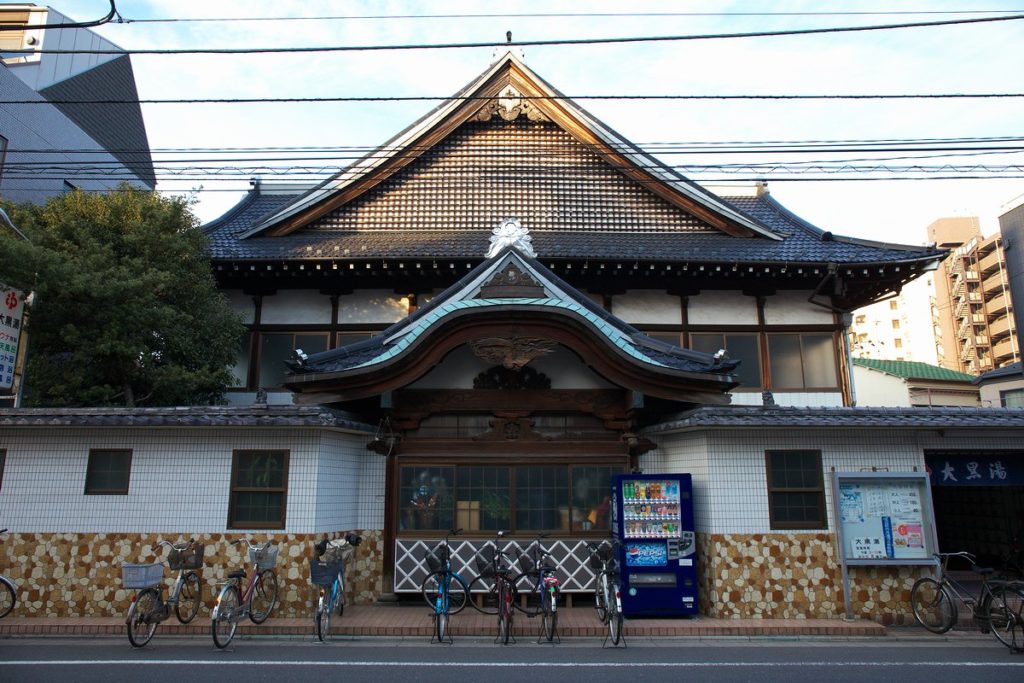 This sento was established in 1927. There is a Japanese style terrace in the exterior of the shrine-like building, and there is a splendid Japanese garden where carp swim. The garden side is for men, but every Wednesday the men's and women's baths are switched, so women can also enjoy the garden. The painting of the washing place was done by Kiyoto Maruyama, a background painter at a public bath, who is the only three in Japan.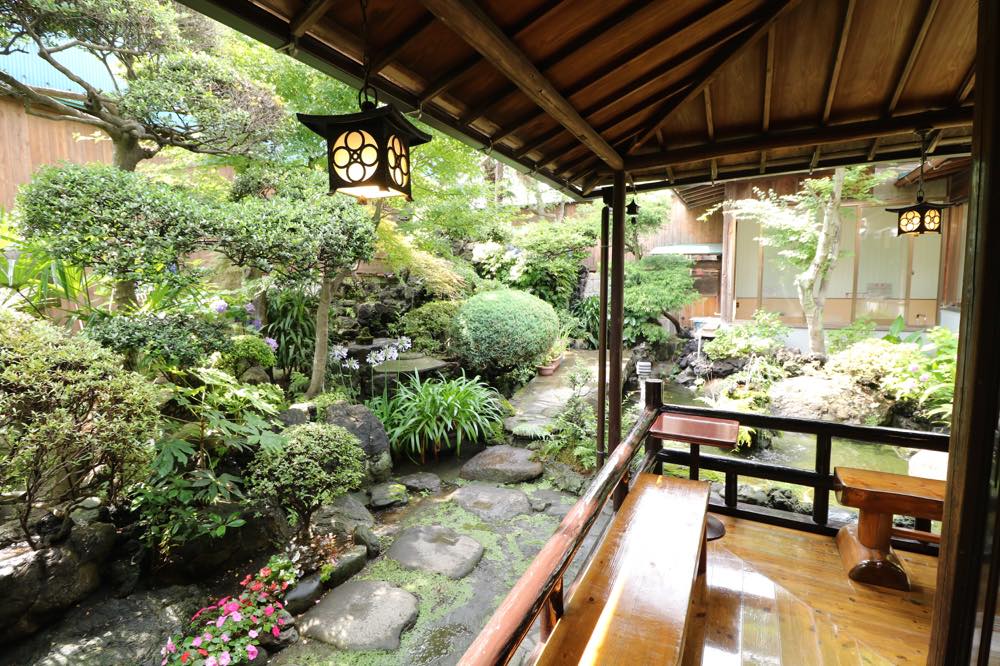 Takara-yu has a herbal bath. The color of hot water is like a mixture of red and brown, and it promotes blood circulation and keeps you warm.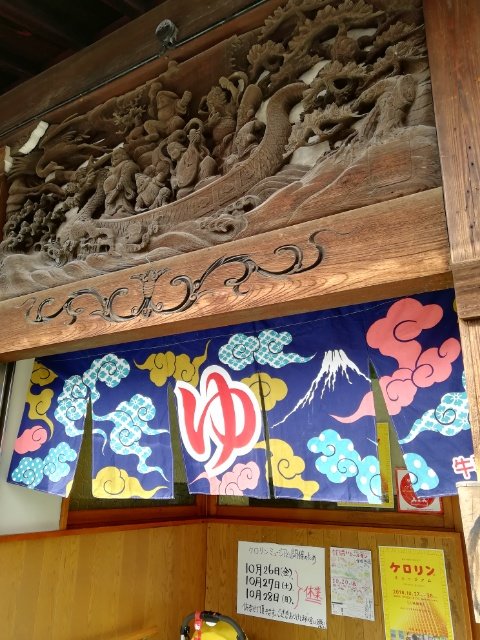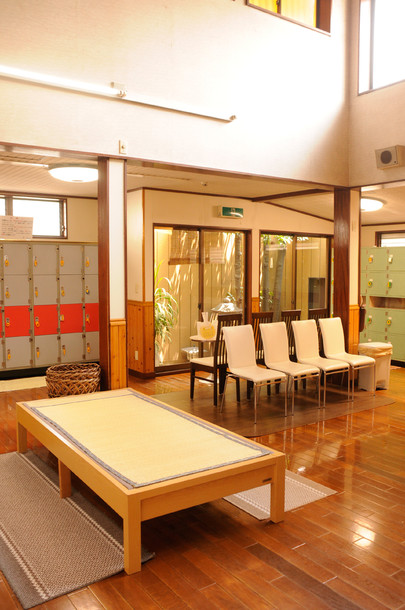 The bath is filled with the good scent from this hot water. You can enjoy a bath leisurely while being surrounded by a unique fragrance like Chinese medicine.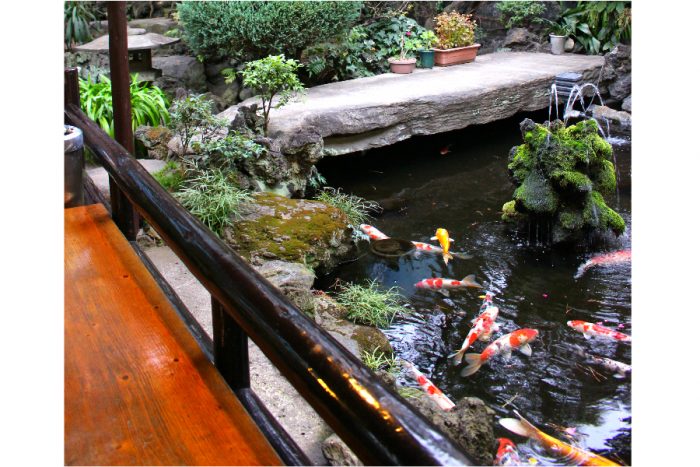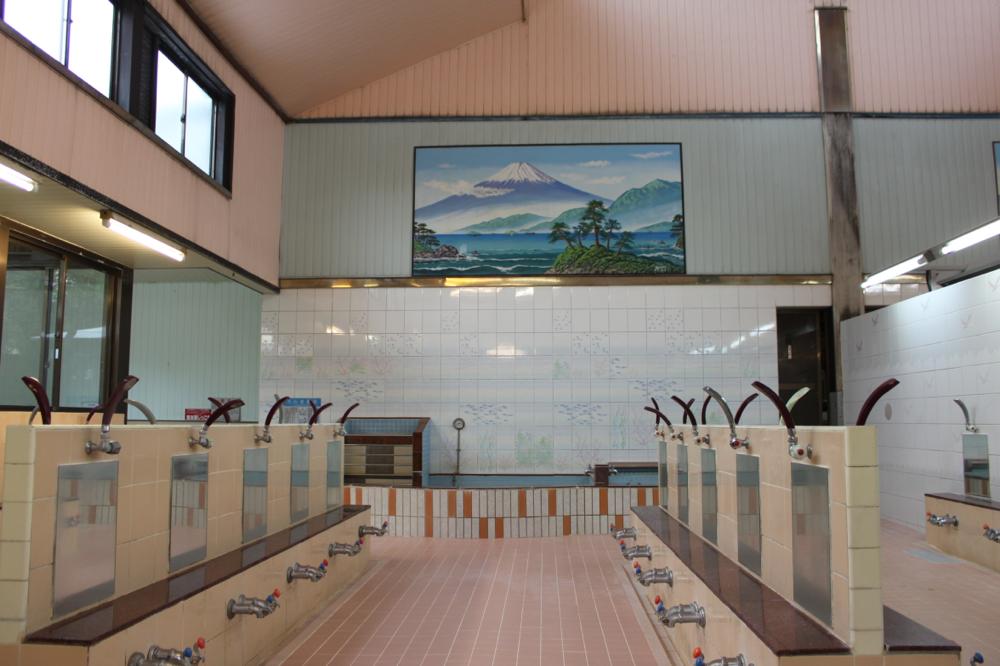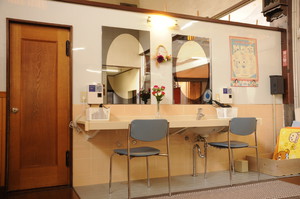 Takara-yu Address: 27 -1 Senjimoto-cho, Adachi-ku
Opening hours: 15: 00 ~ 23: 00
Closed: Fridays
Access: 20 minute walk from Kita-Senju Station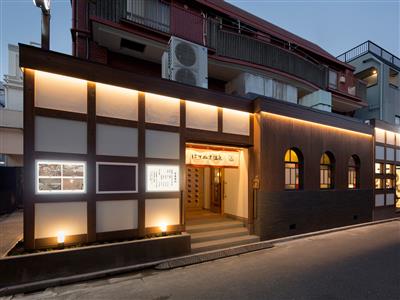 It was renewed as a sento with the atmosphere of Dogo Onsen with the concept of Taisho Roman in 2017. They have the brown natural hot spring. All the bath water are hot springs, and the main bath and the cold bath are 100% natural hot spring without any filtration or additives. There is a painting of Mt. Fuji painted by the background painter Kiyoto Maruyama in the lobby, not in the washing place.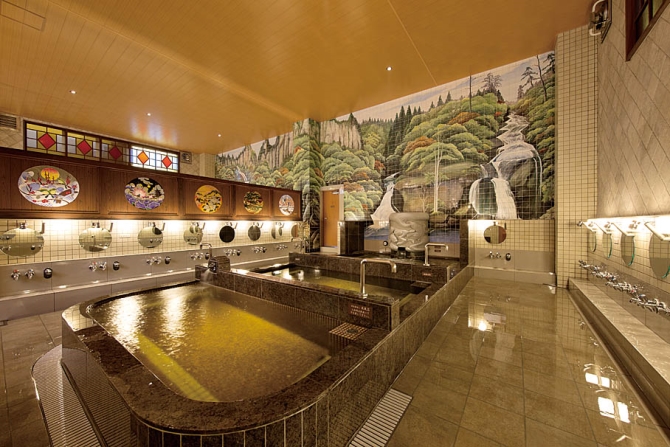 The changing room is a locker type with a tatami mat bench in front of the locker and there are some changing baskets on top of the locker.
Of course, the washstand, the floor and the ceiling are clean and clean.
The bathroom has a huge tiled picture in the front, a row of curans along the right and left walls, and a bathtub in the center.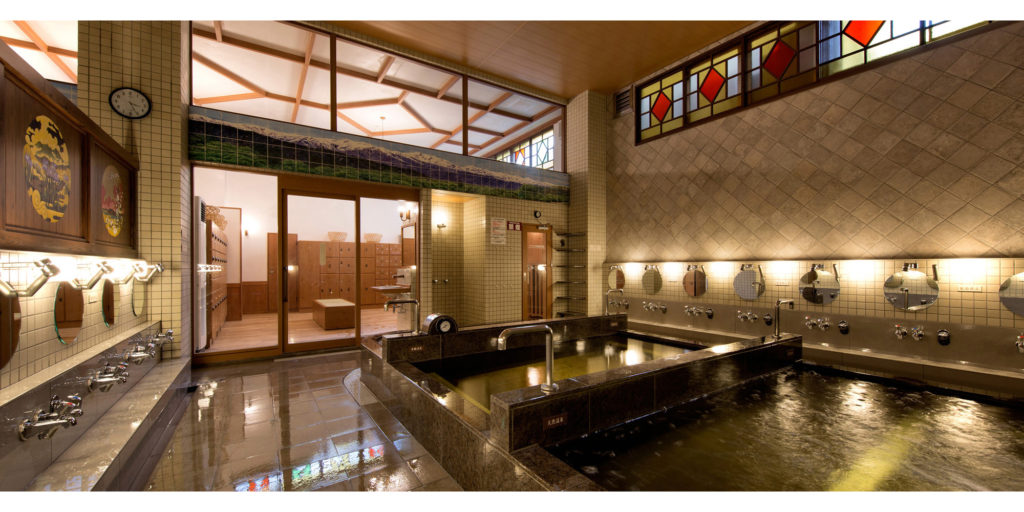 The sauna room can accommodate about 7 ~ 8 people.
This one is also renewed, so the new fragrance of wood wraps up the sauna room.
Hasunuma Onsen Address: 6 -16 -11 Nishi-Kamata, Oda-ku
Opening hours: 15: 00 ~ 25: 00
Closed: Tuesdays
Access: 2 minutes walk from Hasunuma Station (10 minute walk from Kamata Station)