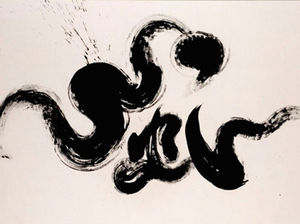 There are three characters in Japanese、 Hiragana, Katakana and Kanji. Kanji came from China and expresses the shape of things with one letter. "English-Kanji" is written in black ink so that each part of the kanji can be seen in the English alphabet. "English-Kanji" means English and Kanji in Japanese. In other words, it is something written artistically so that it has the same meaning whether it is written in English or Chinese characters.
Can you see the English letter "W I N D " in this character? This kanji means "wind" in knji. And don't you see it like blowing wind?
This is another one to see what is it like. This Chinese character means sea.
It is fun to find it out like a riddle, isn't it?
Tomomi Iwakura , "English-Kanji" Artist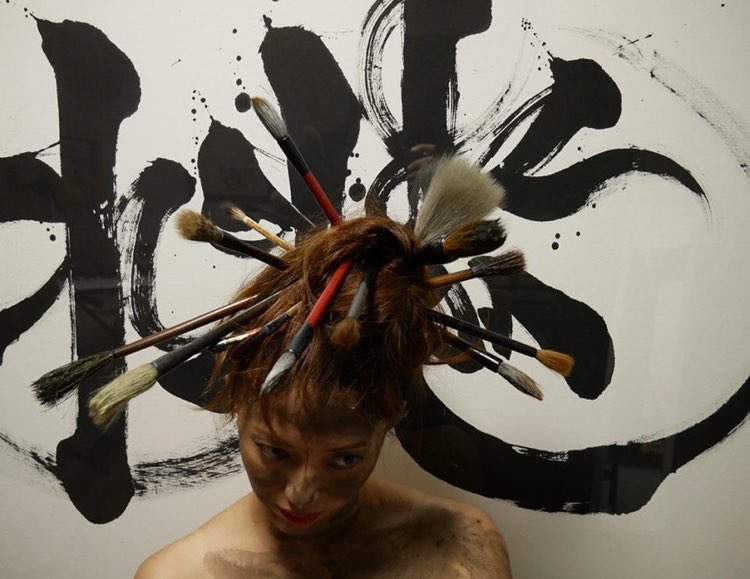 Tomomi Kunishige is an English-Knji artist who earns a high reputation . She started learning calligraphy at the age of six. She aimed to become a calligrapher in high school.
During a lecture in college, she happened to write "truth" in cursive, which looked like the Chinese character for "truth". From that time, she says, she began to think about kanji "English Kanji" which is a combination of the alphabet.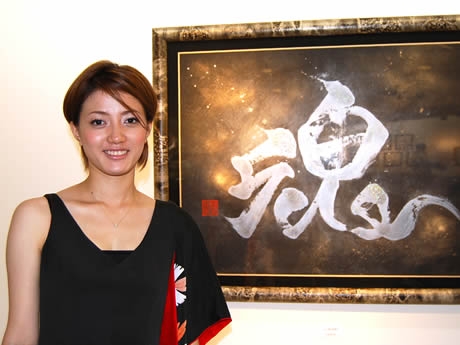 She majored in Japanese literature at university and was qualified to teach calligraphy. After graduating from university, she wanted to become a teacher, but she met a molester on the way to the office to submit the application. So she had to give up becoming a teacher. After that, she got anther job and was looking for a way to become a calligrapher.
With his first personal exhibition held in Osaka in 2003,she devoted himself to calligraphy. Her work "English Kanji " has been highly appreciated in Japan and abroad.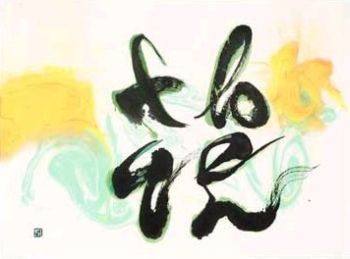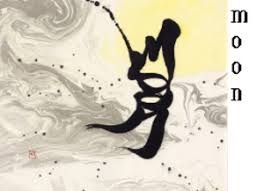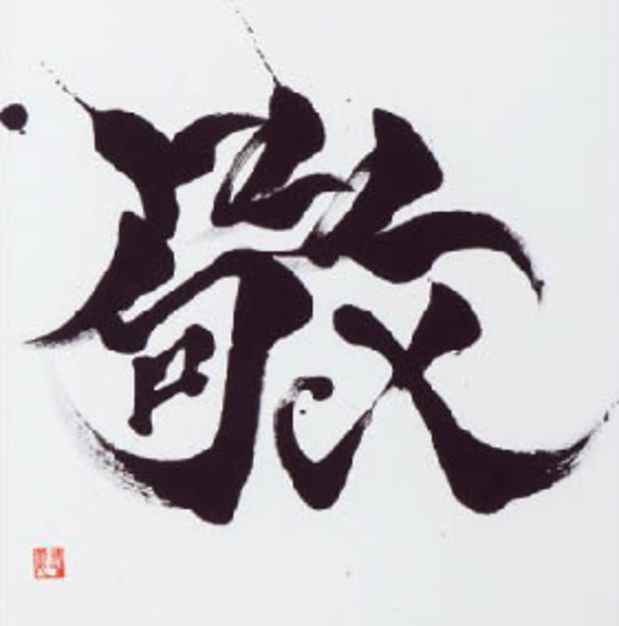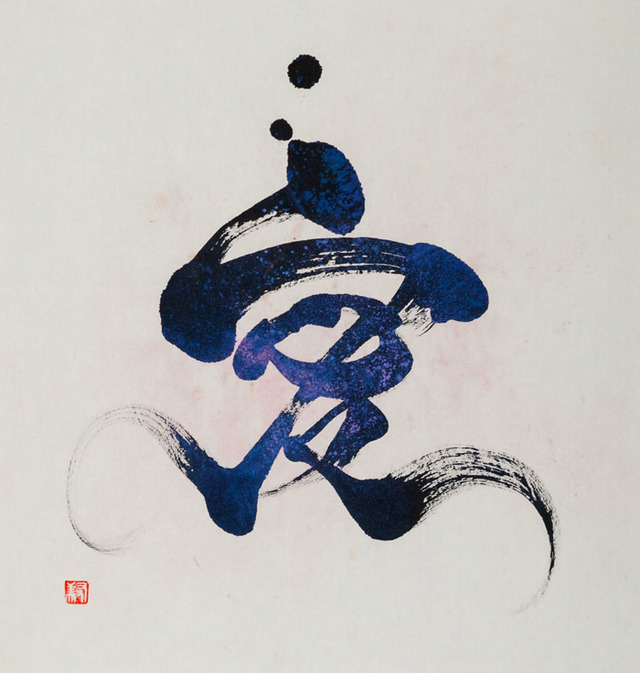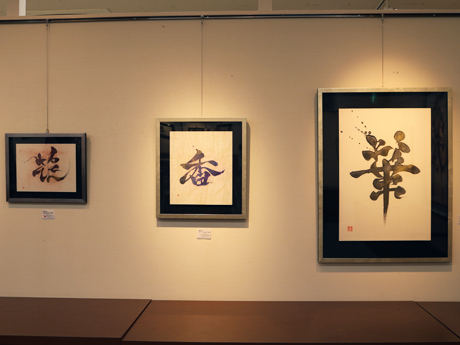 This is a work from a personal exhibition held in Yamaguchi Prefecture, where Shigetomi Kunishige is from. "Hana (brilliant)" by her. The unique world view is expressed by linking English words and kanji, such as "Hana (flower)" and "Ko (incense)".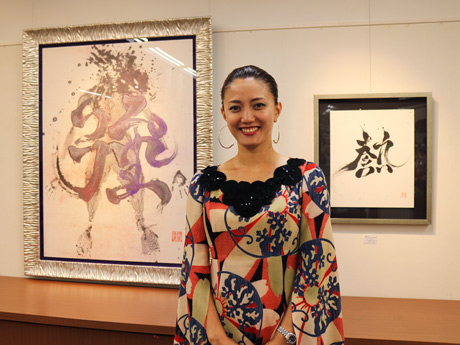 The theme is "Passion (passion)". She decided on this theme because she wanted to "I want to keep my passion.". Her 35 pieces were displayed include "Heat (Passion)" and "Yume (Dream)" ,"Strong (strong)" completed in 5 years, "Heart (hart)" and "Makoto (sincerity)" which is said to be inspired by a samurai with a sword.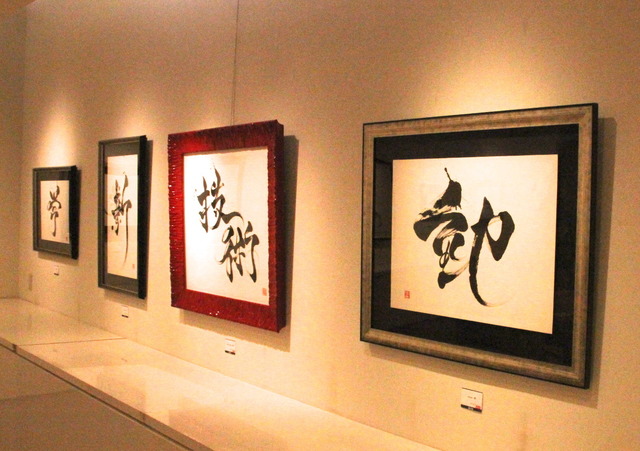 This is her works from the exhibition in Isetan department store in Shinjyuku Tokyo.