There are huge consumer electronics retailers in various places in Japan. Yodobashi camera in Akihabara etc. is especially recommended.
You can actually compare AV devices and compare audio devices there.
There are also guides that speak English and Chinese, so you can ask clarks in details to the differences in product features.
Here are some of the corners you should look at.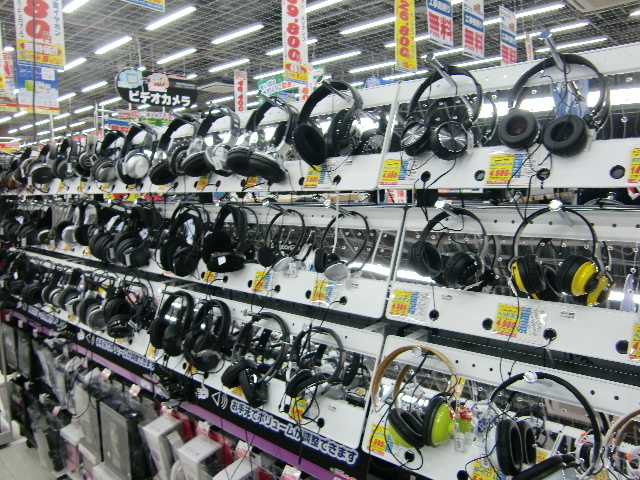 You can listen to headphones and earphones here.
The Audio jack is hanging, so you can listen to your favorite songs by connecting it to your smartphone or portable audio device.
There are a variety of headphones, ranging from a few dollars to a few thousand dollars.
In addition, wireless earphones and wireless headphones are also abundant, and you can connect to a smartphone and listen.
It is very useful because you can try the noise canceling function. (Personally, I was surprised at the goodness of Sony's noise canceling function.)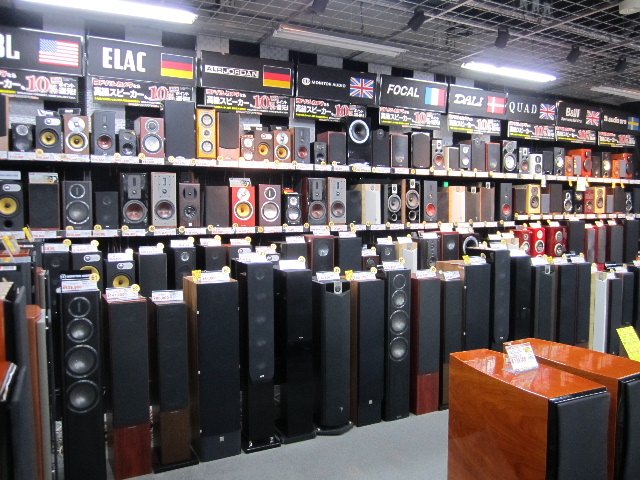 Not only headphones but also speakers are placed.
These too have a few tens of dollars to a few thousand speakers and amplifiers.
It is connected to a music player and music is playing.
Because there is a switch between the amplifier and the speaker, you can choose your preferred combination of amplifier and speaker.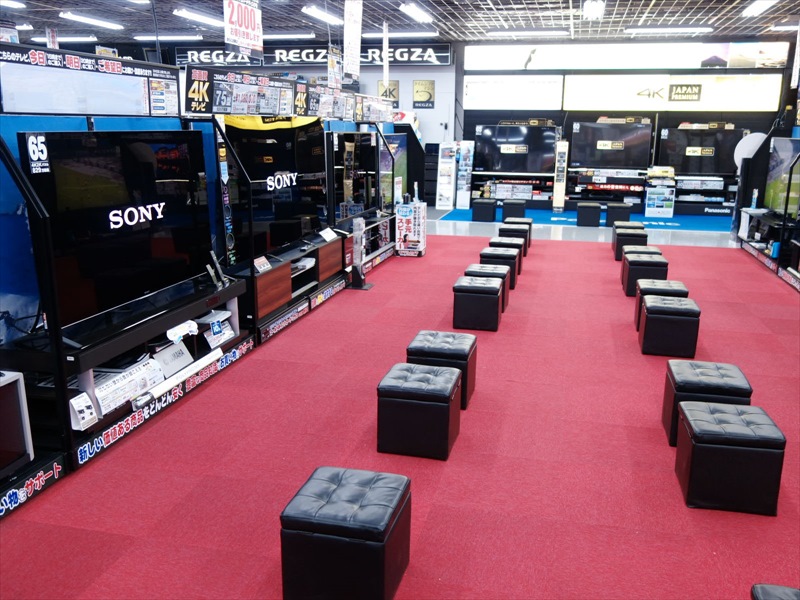 You can see and compare various TVs at the same time.
We usually use video for exhibitions, but it is also possible to switch to regular broadcasts by asking a salesclerk.
Especially the OLED is recommended and the difference between light and dark is clear.
There is also an 8K TV, but it is not recommended because it has less content.
In addition to the TV, a projector has been installed, so if you are interested you should look at it.
There is a space with audio equipment, and you can also experience the theater room.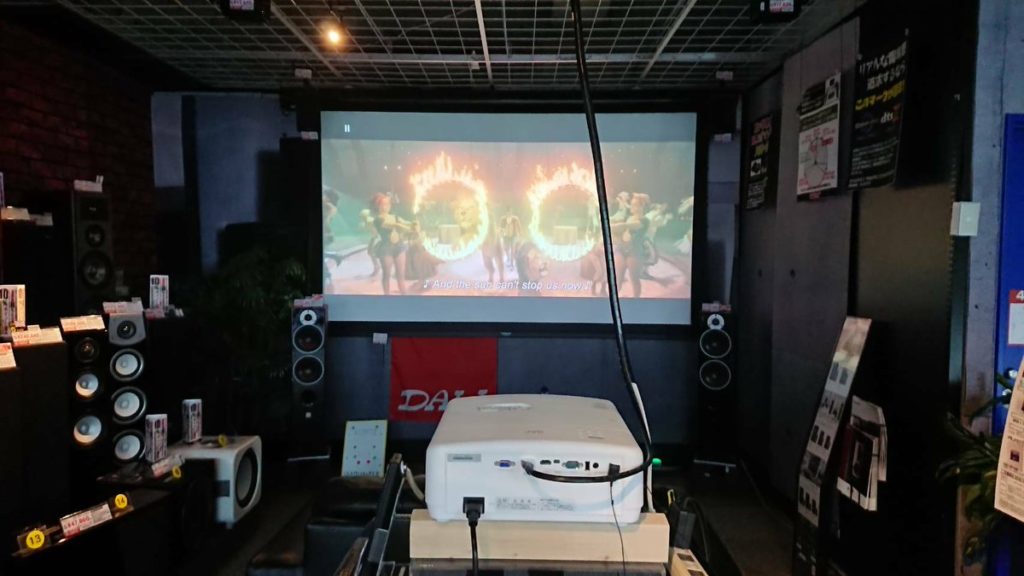 In the camera corner, most types of lenses as well as cameras are stored.
Of course, you can take a photo for a trial, but it is a pity that there is nothing worth taking a photo around.
Recently, mirrorless cameras are more popular than single-lens reflex cameras, and you can take full-scale photos while being relatively lightweight.
There is also a function to send photos to a smartphone via Bluetooth.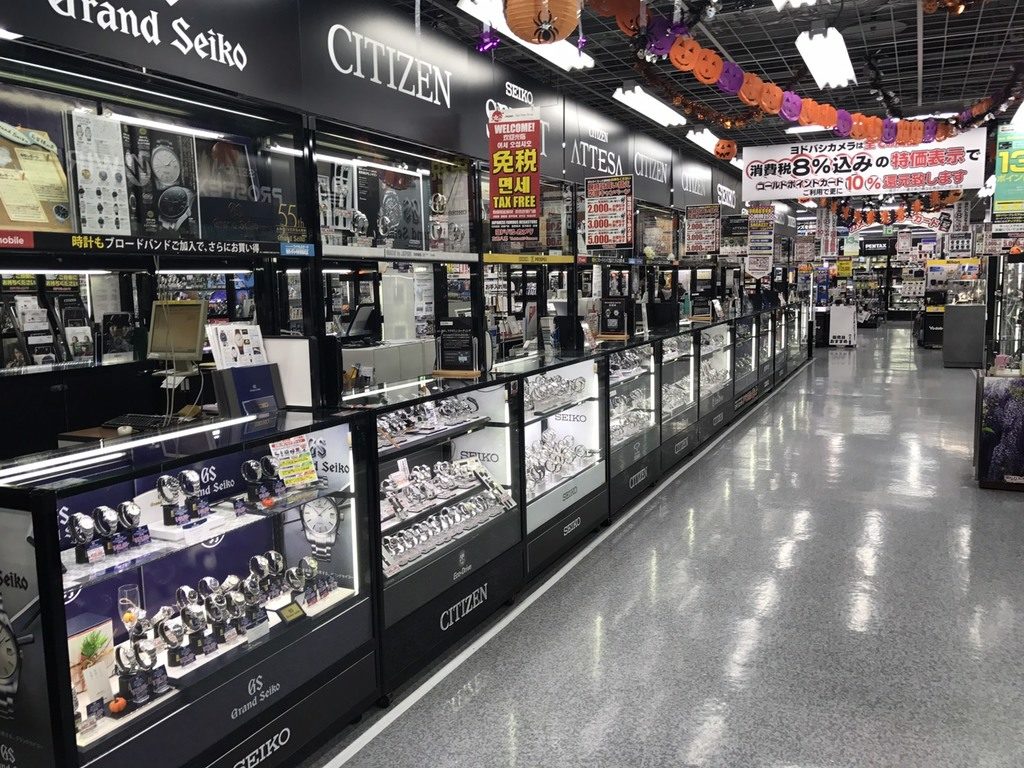 Even in the world, shops with so many watches will be rare. If you ask the clerk, you can wear it for trial. There are, of course, not only ordinary watches but also smart watches.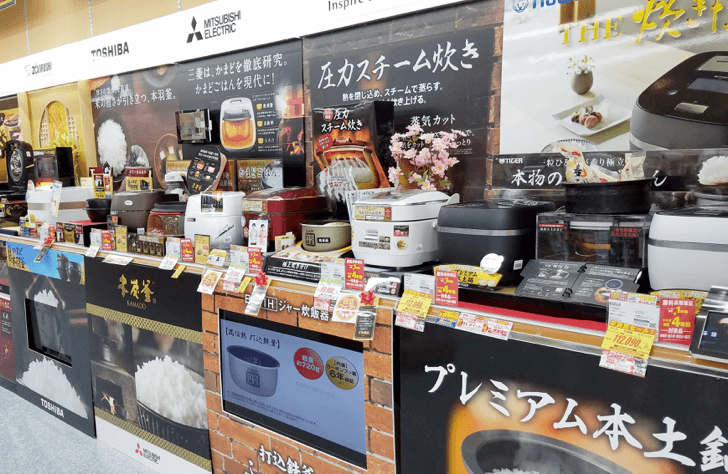 It's a little quirky, but if you like the rice you ate in Japan, please take a look.
In particular, high-end machines are well made to the details, so they can be made very delicious.
You can also try it occasionally.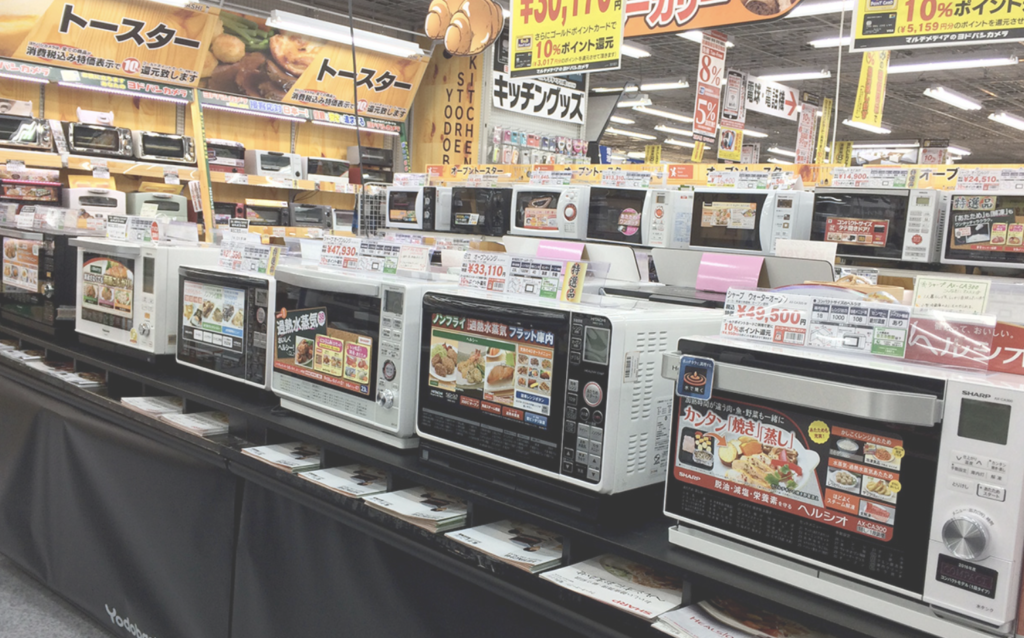 There is also a microwave oven's corner.
The high-end machine is rich in functions, and it is possible to make restaurant-like dishes just by placing and setting the ingredients.