"Matcha" is well known as a unique Japanese drink overseas. For foreigners, green tea is considered a symbol of "Japanese" because it has a vivid green color and a slightly bitter and slightly sweet aroma. Matcha sweets are becoming recognized as a standard flavor not only for souvenirs but also as sweets overseas. I think the reason for that was the "Sadaharuaki" in Paris. "Macaron matcha" the first macaroon which incorporate Japanese taste, is the representitive product of Sadaharu-aoki. "Bamboo", which was created in 2003 to support the Japanese athletes during the Paris World Championships, is another popular product.
Now I want to introduce some nice Match parfait cafe in Tokyo and Kyoto.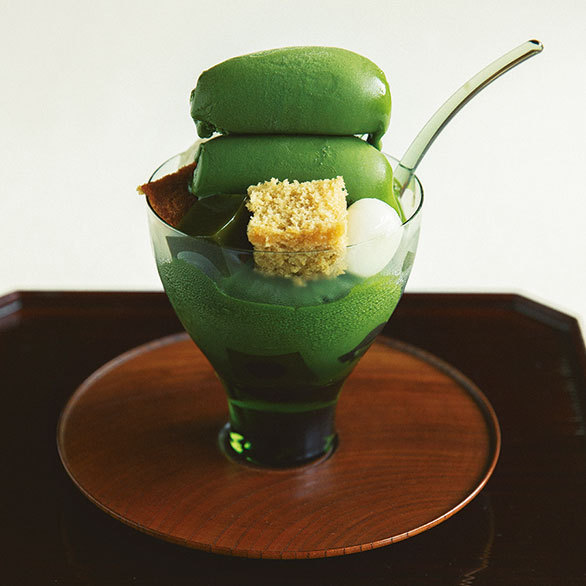 This cafe is a salon affiliated with "Kikunoi" a Japanese-style restaurant. "I want you to feel the original aroma and sweetness of matcha." says the manager of this cafe. The taste of this ice cream is 4 times as thick as the green tea to drink. When the ice cream starts to melt, it becomes a smooth sauce that blends into the rice-flour dumplings and castella Which is a little cube of cake, allowing you to enjoy the flavor.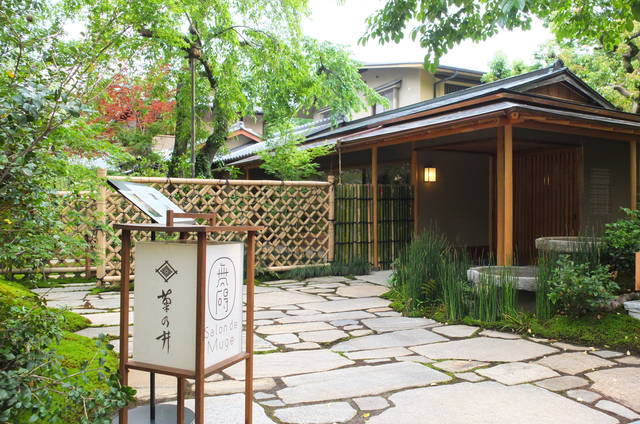 Mukaigatamabo Salon de Muge

Address: 524 Washio-cho, Kodai-ji Kita-monzen, Shimokawaradori, Higashiyama Ward, Kyoto City
Phone 075-744-6260
Opening hours 11: 00 ~ 18: 00 (Cafe 14: 45 ~ 17: 00 L.O.)
http://kikunoi.jp/kikunoiweb/Muge/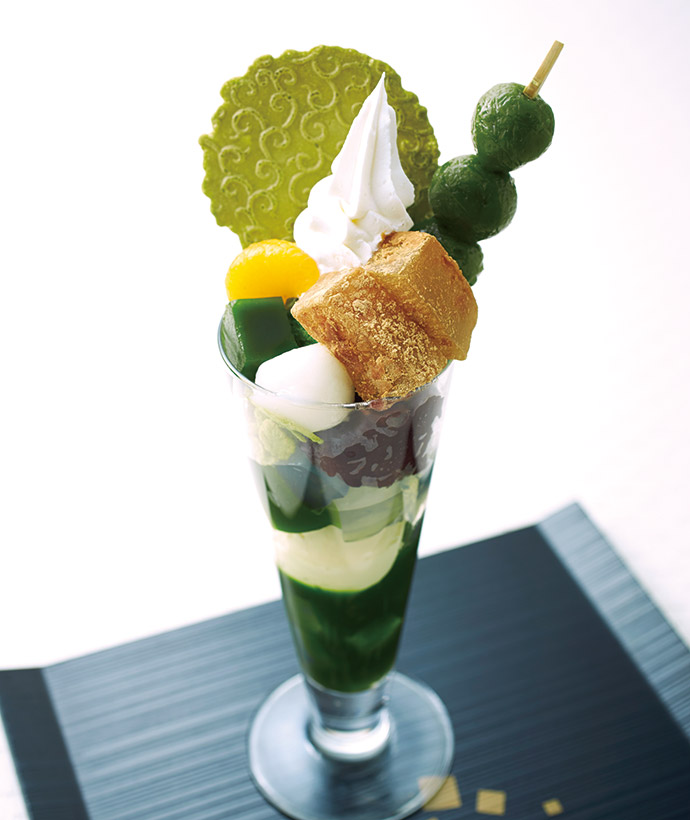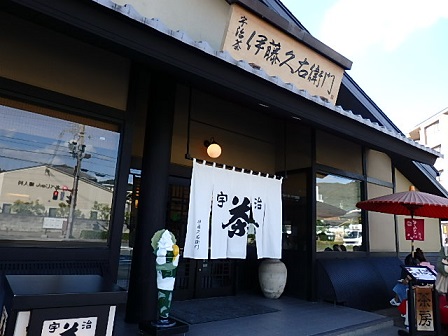 In this cafe, there are seasonal parfaits. They all look cute and delicious!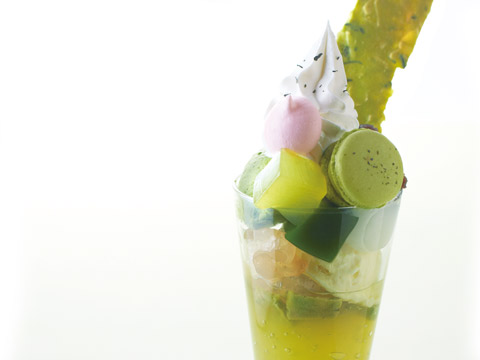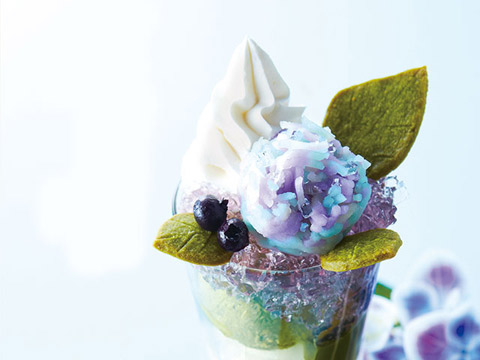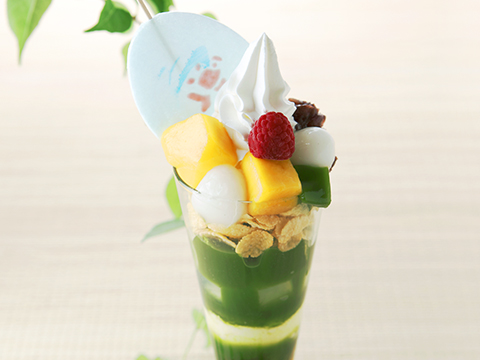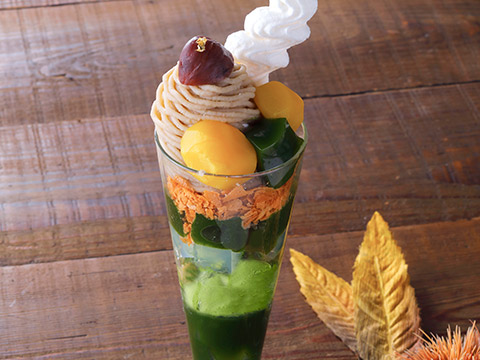 This is a one filled not only with matcha ice cream but olso with warabi-mochi (bracken-starch dumpling), shiratama (glutinous rice flour dumpling), pongashi (citrus fruit), etc. The texture of each ingredient is different and you can enjoy it until the last bite.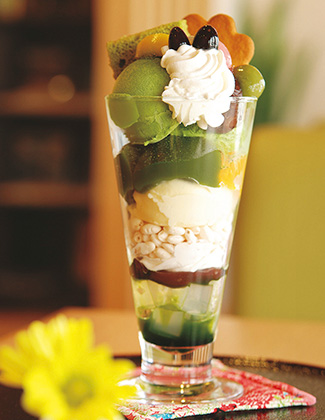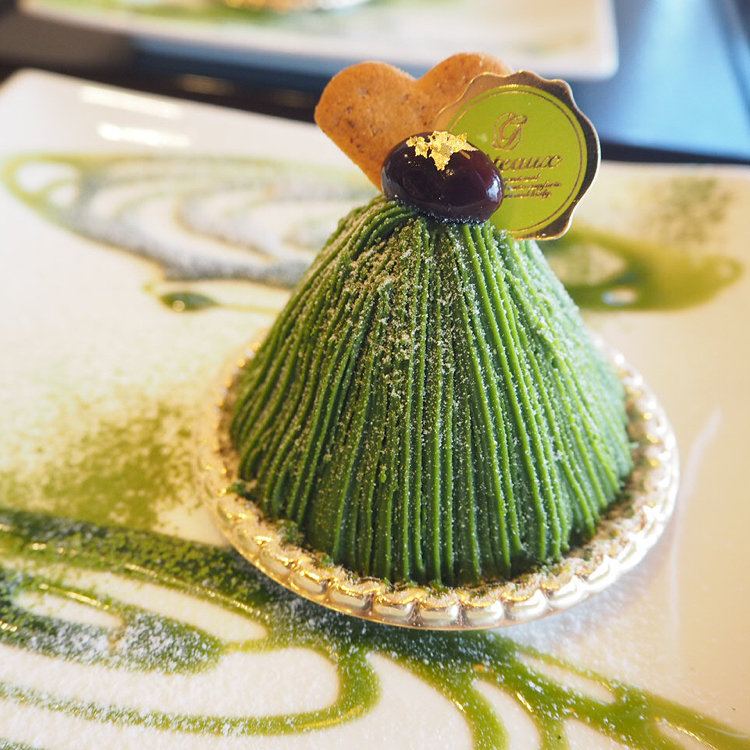 Another famous cake in this shop is "Matcha Mont Blanc". It is beautiful looks like an art object that uses Uji Matcha lavishly. This is a sweet that matches the sweetness of cream with the bitterness of Matcha.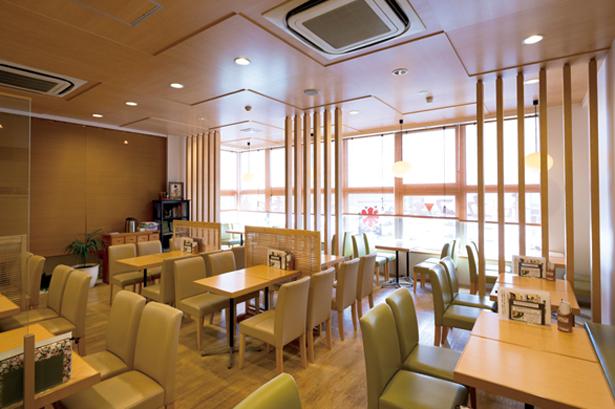 Address: Kuramoto Building 4, 384 Yoneya-cho, Shijo-agaru, Kawaramachi-dori Street, Nakagyo Ward, Kyoto City, Kyoto Prefecture
Hours: 11:30 to 19 o'clock (LO 18:30)
Closed/Tuesday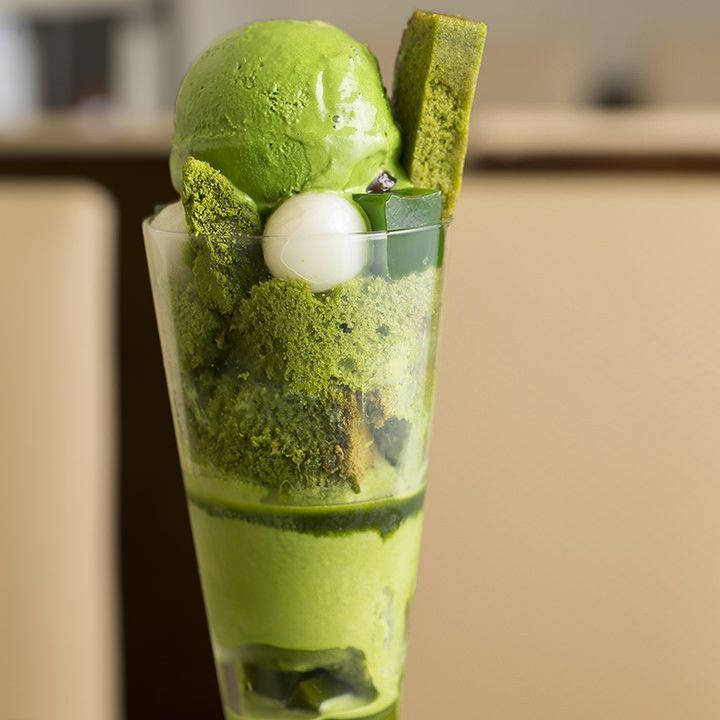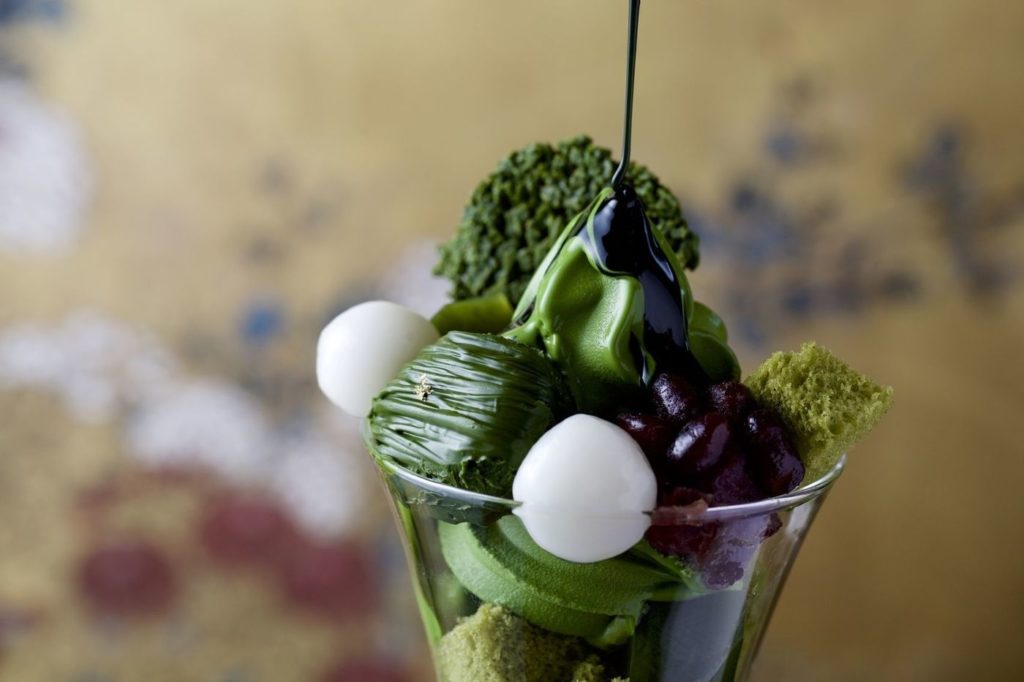 Located in Tokyu Plaza Ginza, which opened last year, you can relax in a calm cafe space.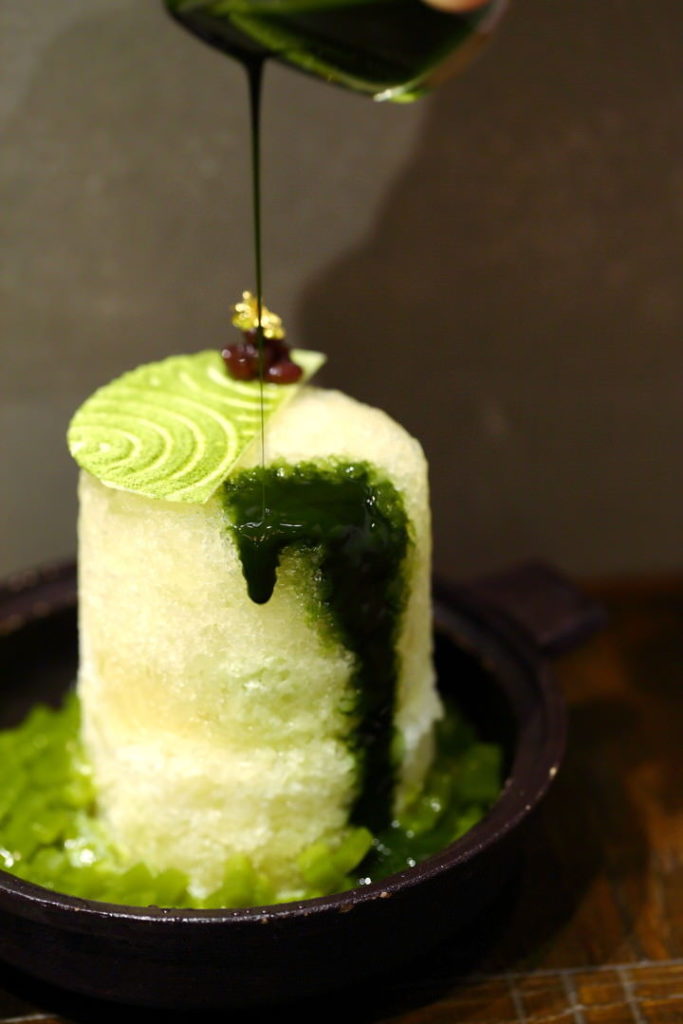 .In addition to sweets such as "Tea room parfait", you can enjoy dishes such as rice balls and Magewappa made with "Hitaka Yuki", which is famous as a rare rice, and tea from "Tea Farm Inokura", a tea farm in Nara that is attracting attention around the world. It has Matcha white chocolate with the image of Karesansui on the crushed ice. Adzuki beans and gold leaf are topped on it.
It is said that the ice was made from tea whose leaves were harvested in Tsukigase, Nara Prefecture, from a tea garden called "Tea Farm Inokura" which has been around for generations.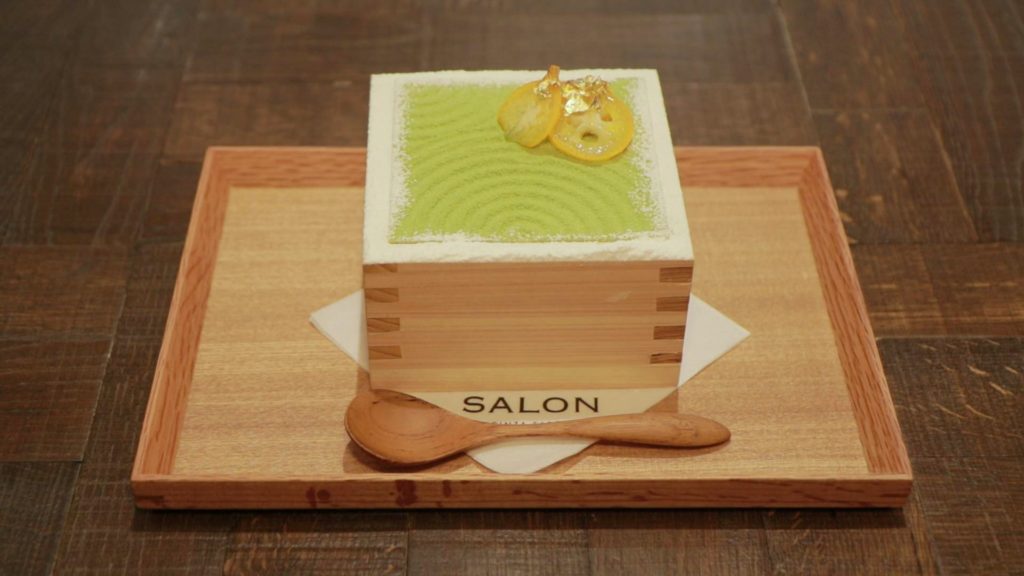 You should definitely try the mascarpone cheese parfait in a specially ordered masu. The green of matcha is inspired from a Japanese garden, and it is covered with white chocolate. Under the lid, there are various Japanese sweets such as chestnut, Honwarabimochi, Matcha agar and so on.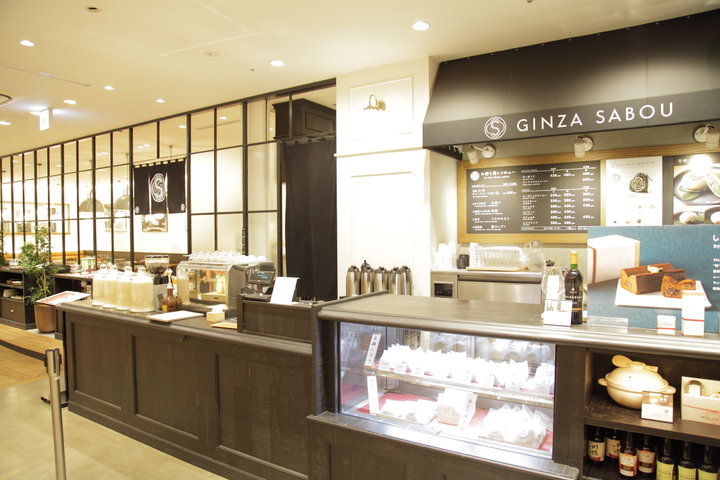 The cafe space where you can enjoy "Tea room parfait" and "Nari Yasai" is open from 11 o'clock. At the store front, you can take some of their food with you to go, such as onigiri (173 yen ~), dorayaki (540 yen ~), coffee and other drinks that use "Hitaka Yuki" which is famous as rare rice.
Address: Ginza, Chuo-ku, Tokyo 5 -2 -1 Tokyu Plaza Ginza B2F
Opening hours/Cafe space 11: 00 ~ 22: 00
*Lunch 11: 00 ~ 16: 00 (L.O. 16: 00), Dinner 17: 00 ~ 22: 00 (L.O 21: 00)
*"Sabo parfait – Japanese garden style" is served in the cafe space.
*Drinks are sold at 7: 30 and rice balls and sweets are sold at 9: 30 at the take-out( to go) counter.
Closed: No closing days
Access: 2 minute walk from exit 10 of Tokyo Metro Yurakucho Line "Ginza Station"