"Gacha gacha" is a name of the vending machine for capsuled a mini toys. "Gacha gacha" is a word for a loud noise made by clashing hard objects in Japanese. When you put money in this vending machine to buy a toy and turn the handle, it makes a rattling sound. This word also means that various things are mixed in the vending machine.
Capsules are often half transparent and the contents can be seen (some are not transparent and keep secret what is inside).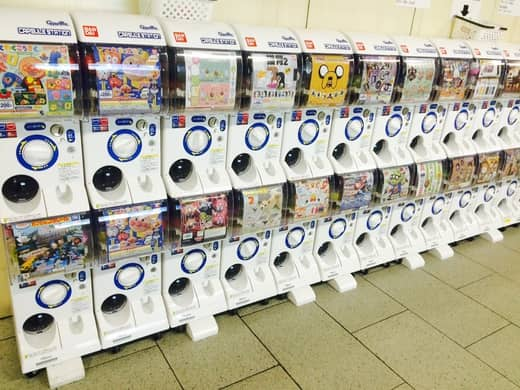 The product is taken out by setting a coin in the coin slot of the main body and rotating the lever, and depending on the type and number of coins used, there are various types such as 10 yen coin, 50 yen coin, 100 yen coin, 200 yen coin, and 500 yen coin, and a model matching the price of the enclosed product is used.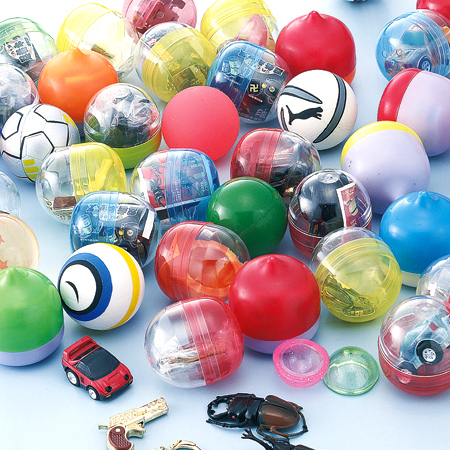 It is often installed in mom-and-pop candy stores and supermarkets, and often has more than one device in one place. Along with the trend of toys and figures, the number of capsule toys has increased in a variety of ways, and from the 2000s, some specialty shops have lined up dozens or hundreds of capsule vending machines only, and some have been installed in tourist spots to sell local goods.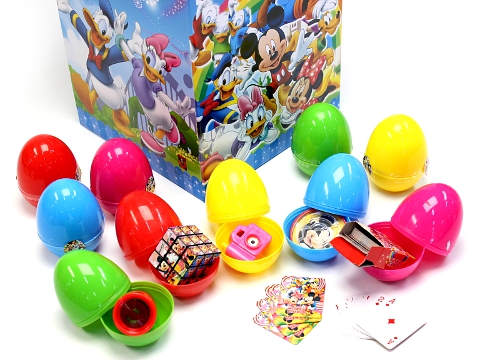 This capsule toy vending machine has been installed at Narita Airport since the summer of 2016. There are plenty of them near Terminal 2 and near the convenience store Lawson on the 5th floor of Terminal 1
If you are looking for them at Terminal2, walk to the left from the train station on the first basement floor, and after you pass the information counter and elevator, there are a lot of them.
If you go down the escalator in the center of the building from the floor of the international arrival lobby, you will find it soon.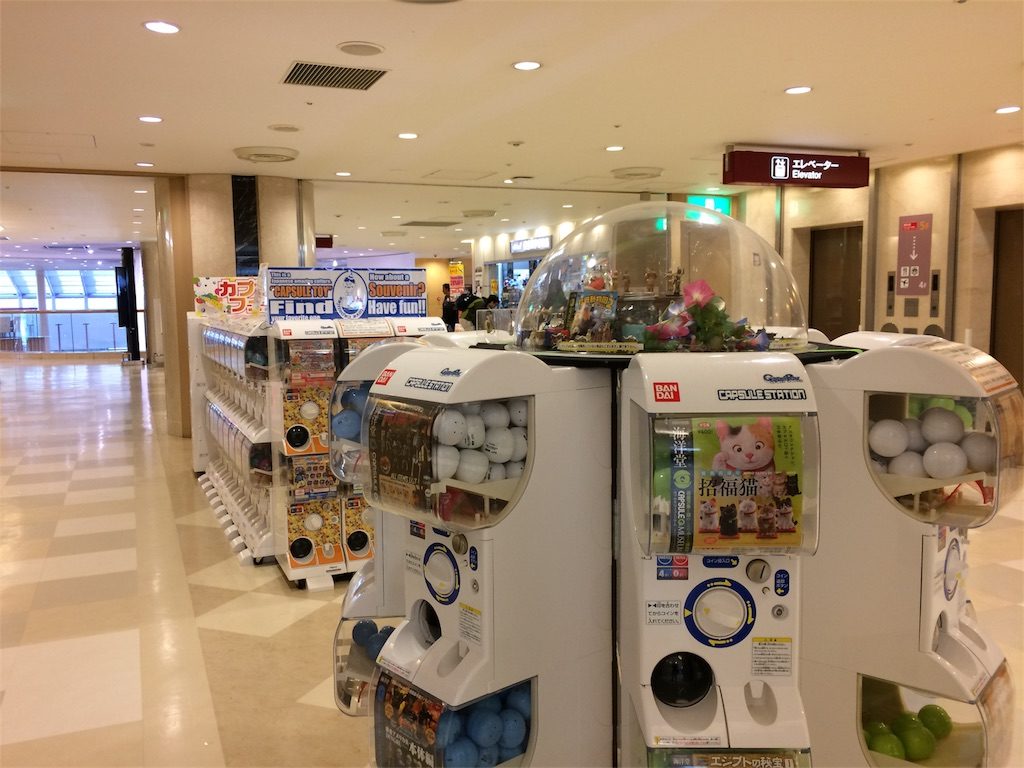 Now I will show you where there are in Terminal 1. The departure lobby of is on the fourth floor at Terminal 1. The central building has many restaurants and shops lined up. Go up to the 5th floor by escalator from there and you can see many of them .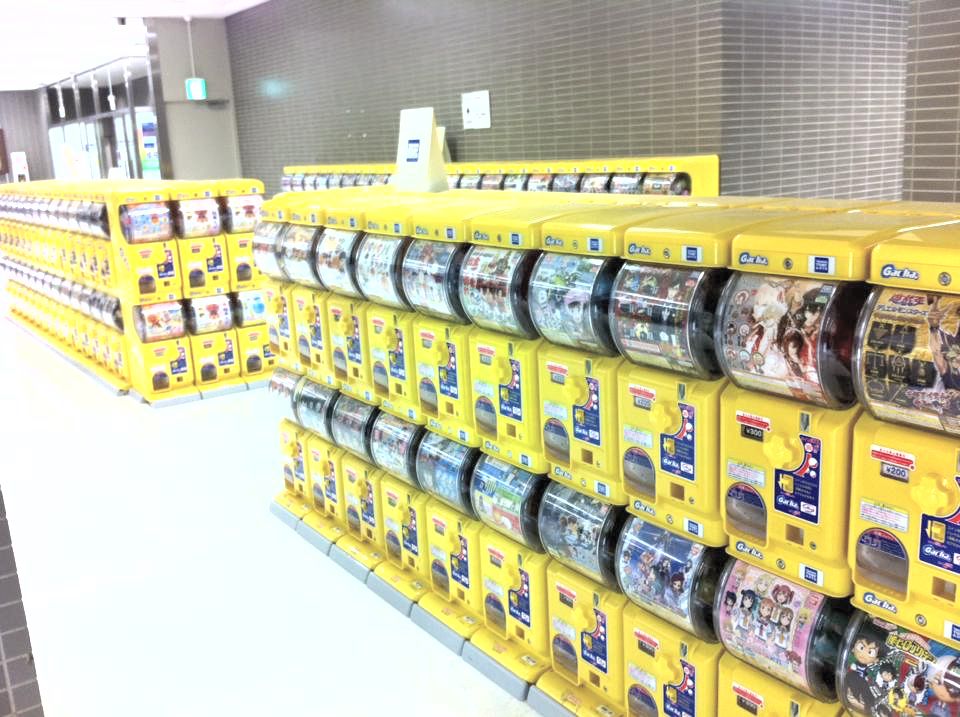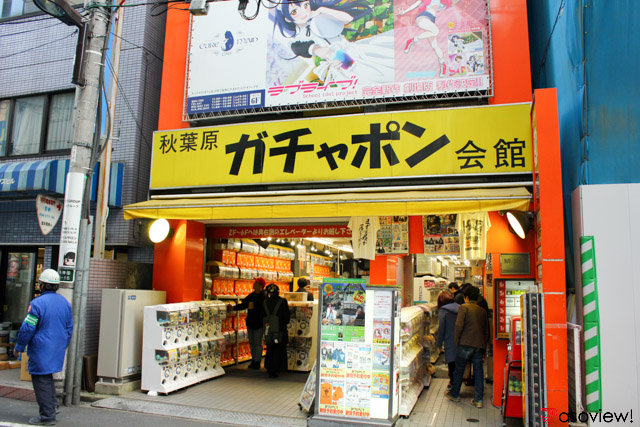 There is even a place called Gachapon Kaikan in Akihabara. There are more than 500 machines, large and small.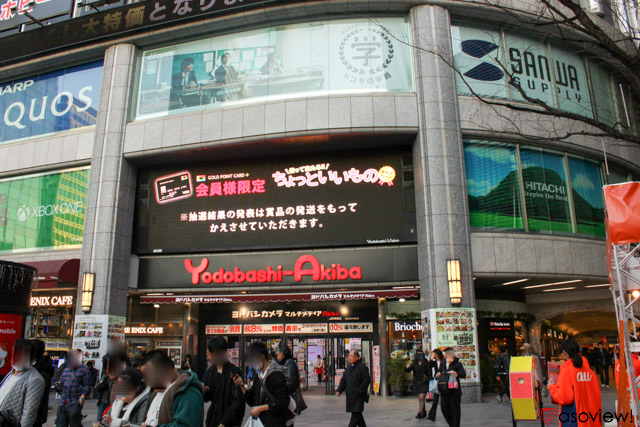 "Yodobashi Akiba 6F Gacha Corner" in Akihabara is close to the Akihabara station and has good access. There are more than 200 capsule toys mainly featuring characters such as animation and games.
There is a rattle section on the 2nd floor of "Akihabara Radio Hall" where has about 200 rattles are lined up on the wall. There are many kinds of contents such as "Yokai Watch", "Attack on Titan", "Super Mario", "Dragon Quest Series", "Fuchiko Cop" and animal capsule toys. Jumbo carddass is also installed.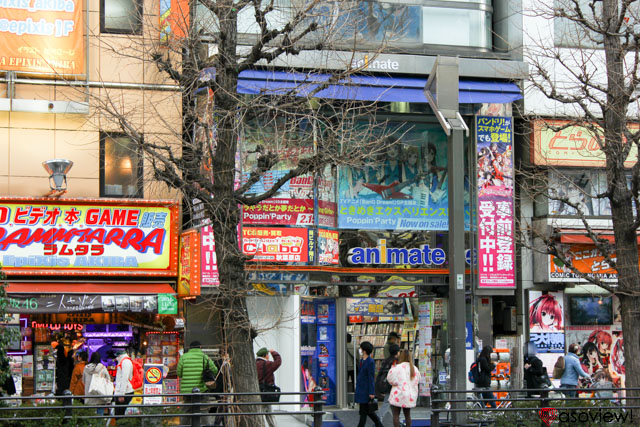 If you want to try them in Akihabara, "Animate Akihabara" is essential. The number of capsule toys is 240. There are various gacha gacha, such as popular anime goods, Carddass, and "Fuchiko Cop" which can be enjoyed by decorating a cup. This is especially recommended for people who want anime-related products.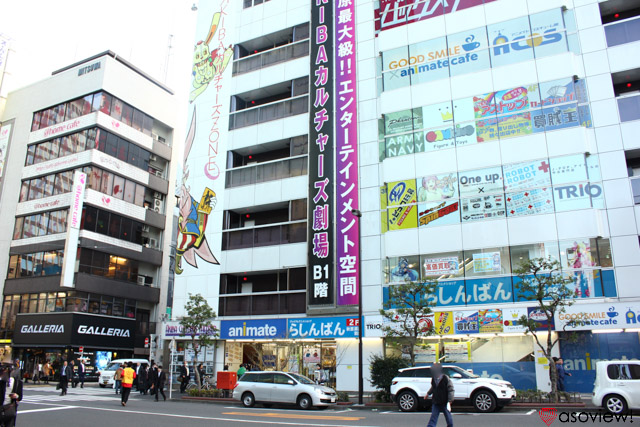 "AKIBA Culture ZONE" is a popular shopping place in Akihabara. There are "K-BOOKS Main Building" on the 2nd floor, "Good Smile × Animate Cafe" on the 5th floor, and capsule toys are installed on each floor from the 2nd floor to the 5th floor.
Unique examples of such vending machines are provided in the cars of "toy train" operated by Wakayama Electric Railway and in the buses of "GRRRR" operated by Nishinihon Railway Co., Ltd., a circulation bus for tourists.