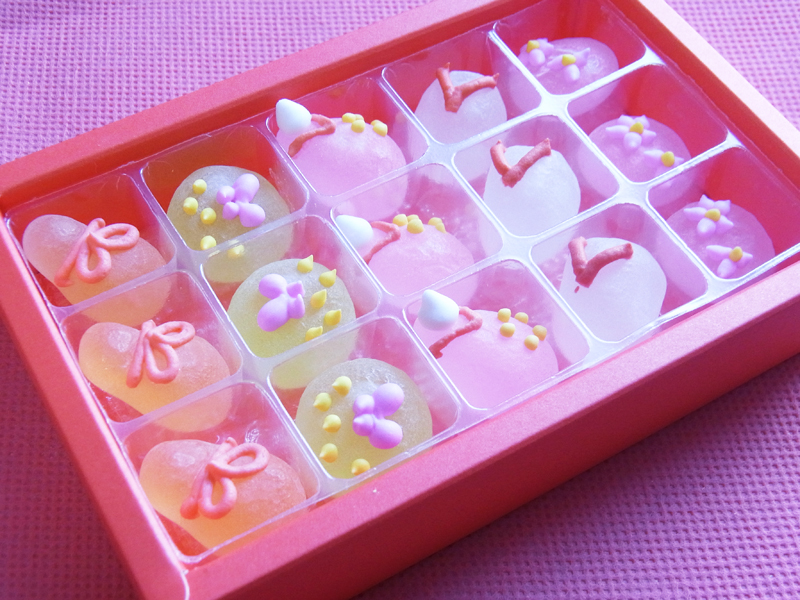 This is "Kyoto Maiko-chan Bonbon" by Tawaraya Yoshitomi.
There are cute designs such as "Hyotan (gourd), Asagao (morning glory), Maiko (apprentice geisha), Okobo (small pot), Kikyo (Chinese bellflower)" but the types change depending on the season.
What is unusual is the contents of the bonbon. In general, Western liquors are often used for bonbon, but seishu is used for these other than "Maikosan (quilch)" and "Gourd (Orange Curaçao)". The sake has a refreshing scent. It has a light texture and is fun to look at, so it is perfect for tea ceremony. It's a limited item at the Gion store, but you can buy it at the online shop. 1 box is 945 yen.
Tawaraya Yoshitomi Gion
Address: 216 Gion OKI Building, Shijo-dori Yamatooji-nishiiru Nakanocho, Higashiyama Ward, Kyoto City, Kyoto Prefecture
Opening hours: 10 o'clock to 19 o'clock
Closed/None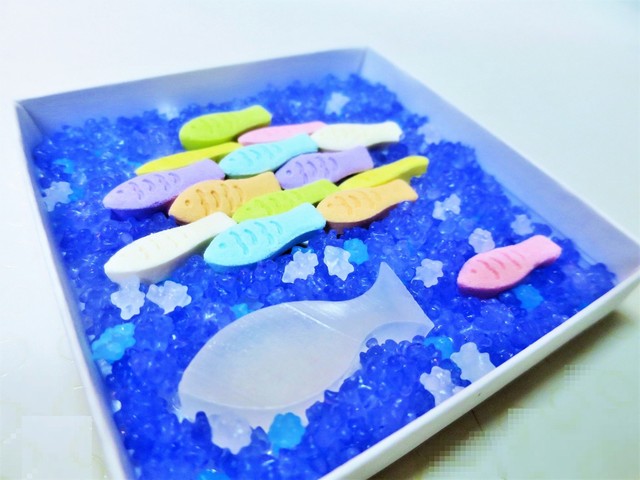 Fukiyose is a kind of Japanese confectionery that is often served for a tea ceremony. It expresses various leaves collected by the wind . In short, there are many small sweets in one box. These fukiyose express various world with modern and vivid colored weets. You can enjoy various worlds.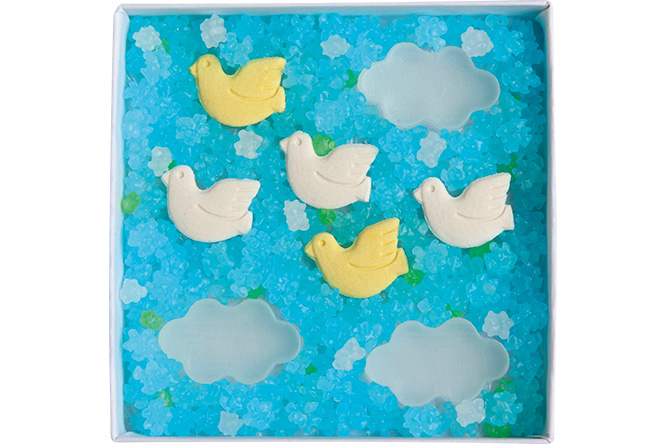 This shop is "Uchu", and originally it was a shop specialized in Rakugan.
Rakugan is a sweet made by putting sugar or starch syrup in grain powder, kneading it, and drying it by pressing it into a wooden mold.
In Japan, it is often seen as an offering in Obon. It is said that the origin is that Shaka's disciples behaved to the monks during Obon. In the Edo period, rakugan began to take root as tea cakes, and various forms such as seasonal flowers, cranes, turtles, sea breams, pine, bamboo and plum trees were made as offerings to temples and shrines. .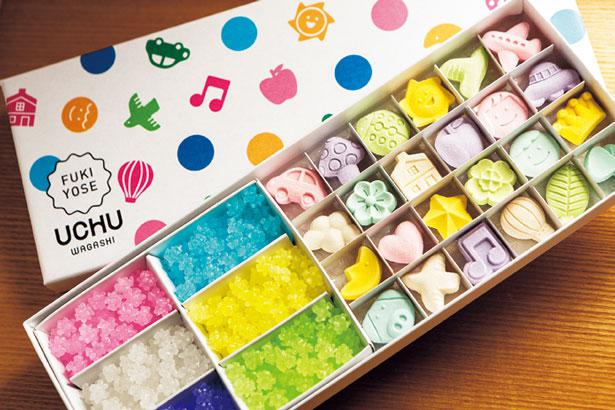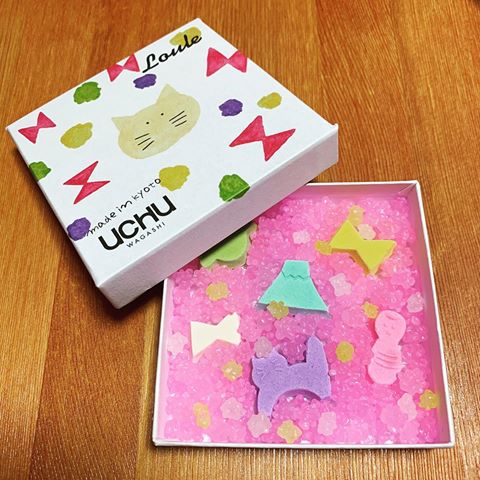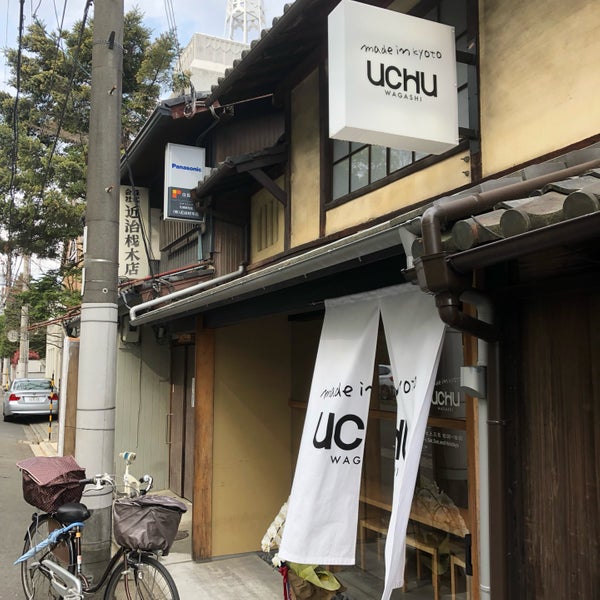 UCHU Wagashi Teramachi Main Store
Address: 307 Shintomi-cho, Teramachi-dori Marutamachi-agaru, Kamigyo Ward, Kyoto City
Business days: Fri, Sat, Sun, holidays
Open. 10: 00 ~ 18: 00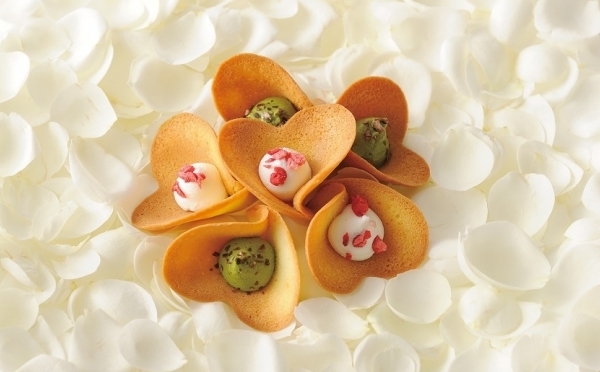 Opened in December 2015 in Teramachi Nijo, Kyoto City, "Kyoto Western Confectionery Workshop KINEEL" is a store that sells cakes and baked goods based on the concept of "small and lovely".
The baked confectionery of Langdosha in the shape of a heart 'Ruffle' is extremely cute among the sweets they sell. The price for one box of 8 (1000 yen), 16 (2,000 yen), 24 (3,000 yen) .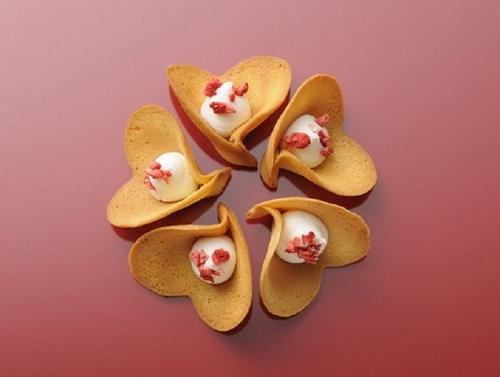 The one in the crispy langue de chat that is carefully baked is vanilla cream topped with sweet and sour raspberries.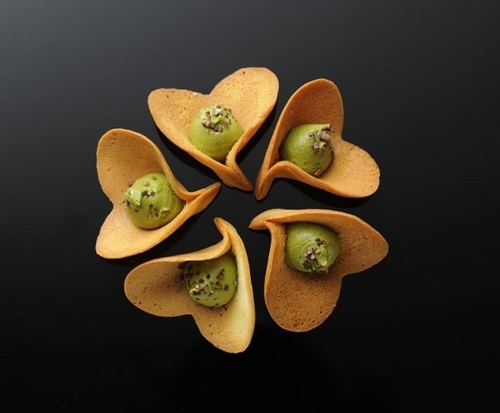 This langue de chat contains rich and slightly bitter matcha cream for adults.
KINEEL
Address 95 -3 Enoki-cho, Nijo-dori Teramachi Higashi iru, Enoki-cho, Nakagyo-ku Ward, Kyoto City, Kyoto Prefecture, 604 – 0931
Access: 4 minutes walk from Kyoto Shiyakusho-mae Station on the Kyoto Subway Tozai Line/11 minutes walk from Sanjo Station on the Keihan Electric Railway
Opening hours 10: 00 ~ 18: 00/Closed on Wednesdays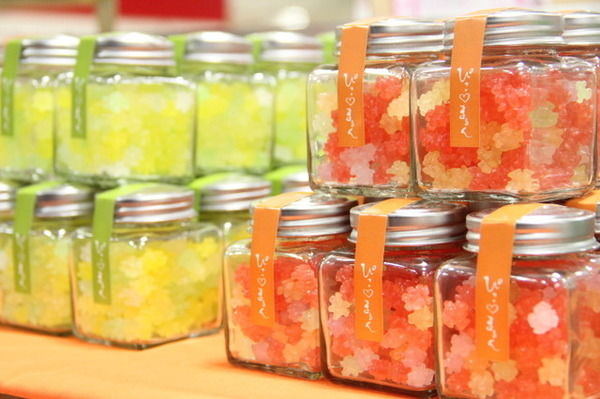 A sweets shop in Kyoto's kitchen "Nishiki Market" sells about 300 kinds of colorful and cute Japanese sweets. You can enjoy just looking around the shop. Among them, colorful Konpeito in a bottle is very cute.

Nishiki Marun Address: 180 Higashiuoya-cho, Nakagyo Ward, Kyoto City, Kyoto Prefecture
Opening hours:ours 10 – 18 o'clock
Closed: Irregular holidays
Access: From Hankyu Karasuma Station it is a 3 minute walk. 3 minutes walk from Shijo Station on the Kyoto City Subway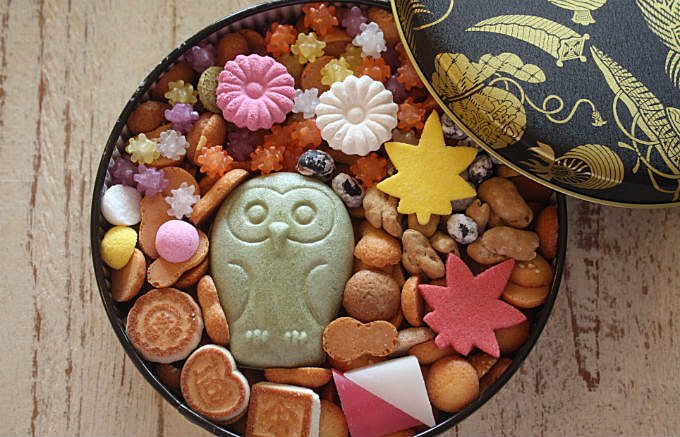 Fukiyose is a kind of Japanese confectionery that is often served for a tea ceremony. It expresses various leaves collected by the wind. In Kanto area around Tokyo.The can or a box is stuffed with small rice crackers.It is called fukiyose that is stuffed with Rakugan, Kumohira and aruheito based on the leaf colored by autumn leaves in Kansai area which is around Kyoto.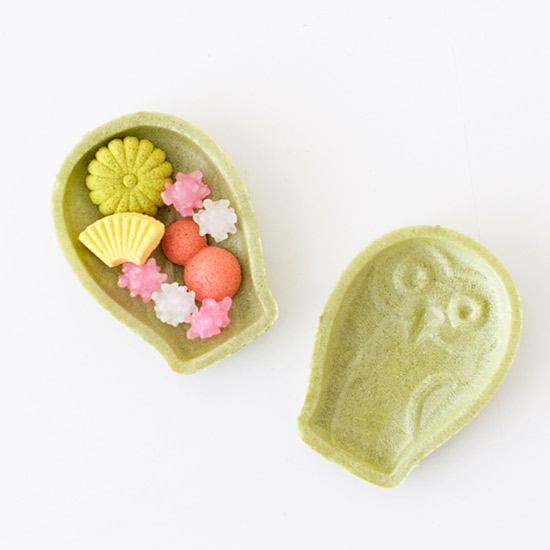 Fukiyose, the representative sweet of "Kikunoya (Kikuya)" in Ginza, is a lovely sweet packed with 1 can of colorful higashi. Among them, this is a seasonal sweet called an autumn-colored can that features autumn leaves and owls. The owl is packed with sweets.
Kikunoya Ginza
Adress: Ginza Core Building B1, 5 -8 -8 Ginza, Chuo-ku
Opening hours: 11: 00 ~ 20: 00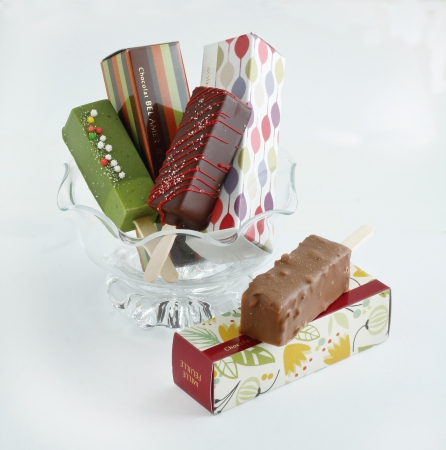 'Chocolate stick' sold at "Bell Amir Kyoto Bettei" is very popular. One of the attractions is the shop with an atmosphere of renovating an old machiya. It is always crowded with customers not only from Japan but also from overseas. There are fascinating and beautiful design chocolate lined up.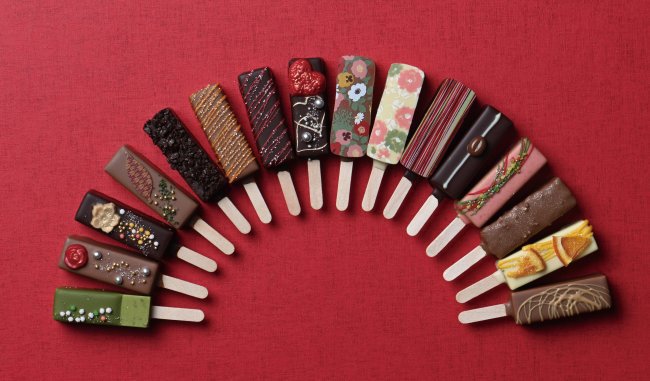 All the stick chocolates are beautifully decorated, so you can take home Kyoto's gorgeous world view as a souvenir. There are 15 kinds of flavors in total, from basic ones with flake and nuts with pleasant texture to chocolate with gorgeous texture like cake Price: 540 yen (Tax included).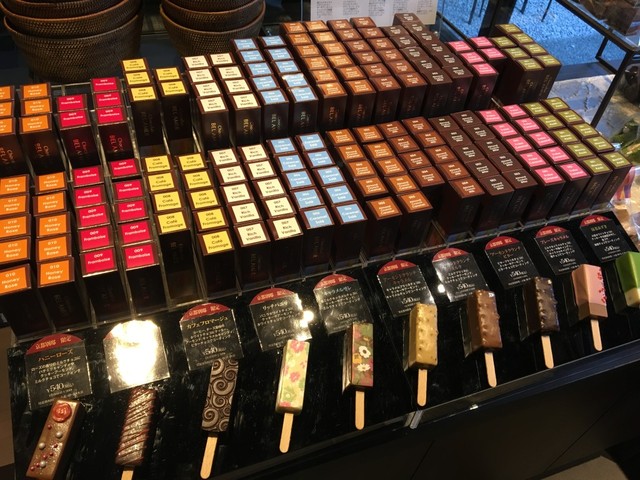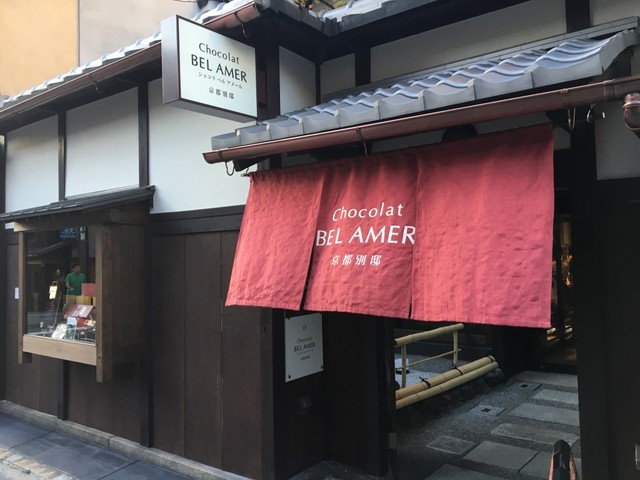 Chocolat Bel Amer Kyoto Villa Sanjo Store Address: 66 Kitamasuya-cho, Sanjo-dori Sakai-cho Higashi-iru, Nakagyo Ward, Kyoto City 
Opening hours:10: 00 ~ 20: 00
Access:Train: About a 5 minute walk from the "Torimaru Oike" subway station
Ginkakuji Store
Address: 75 -1 Ginkakuji-cho, Sakyo Ward, Kyoto City