About Fruit Picking in Japan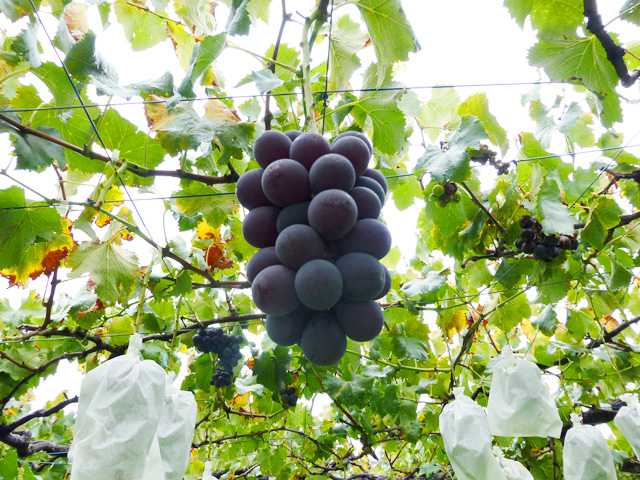 Fruits grown in Japan are all really delicious. Many fruits are sold in supermarkets and fruit shops every season, but there are farms where you can harvest and enjoy eating fruits on the spot. You can enjoy harvesting various fruits depending on the season, such as strawberries in spring, peaches and cherries in early summer, grapes and apples in autumn, and mandarin oranges in winter and persimmons. Some farms have several several types of fruits, others let you eat as much as you like, and the others have you make sweets with fruits you picked.
"Orchard in Forest" Morinonakano-kajyuen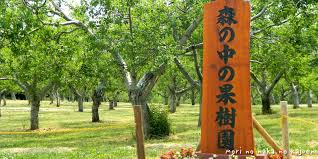 The orchard is located in Juomenzawa (Other yakitori and kushiyaki), about a 40 minute drive from Hirosaki City. Fees are 1200 yen for adults, 800 yen for elementary school students and 500 yen for infants. You can eat fruits you harvested in the orchard as much as you like! But they charge for fruits you want to take home. And there is no time limit. When you register at the entrance, you will be given a map. You can check the best fruits of the day and their locations on this map. Attach an admission sticker to your body then let's go inside the park.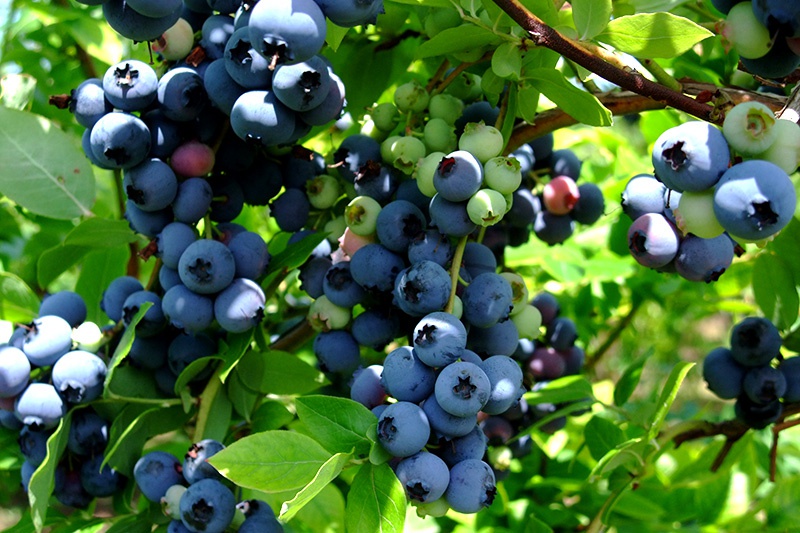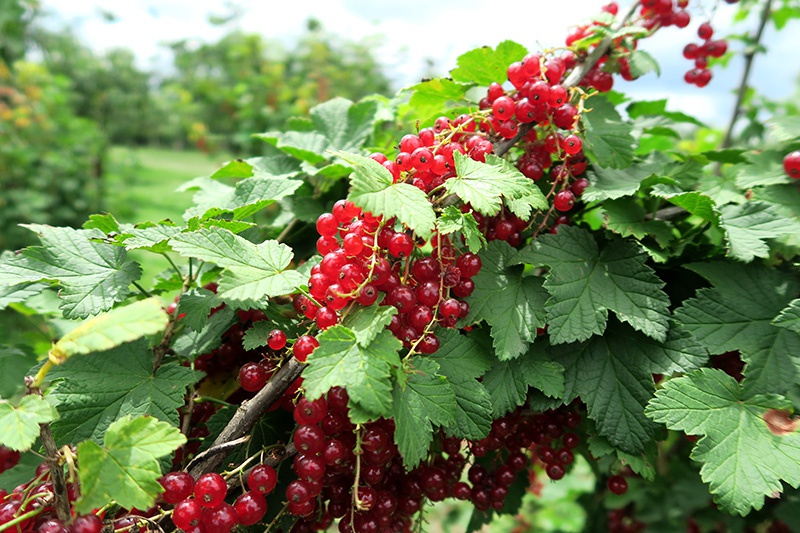 You are not allow to bring a bag inside the farm. There are suguri, cassis, mulberry,blueberry and plum in summer.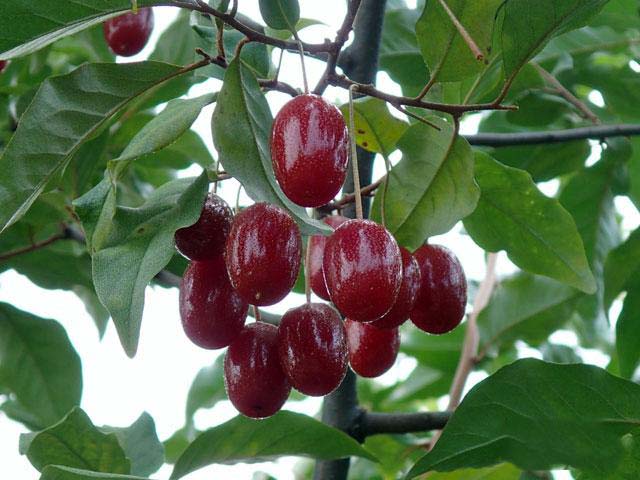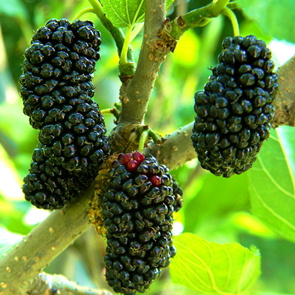 You can see a lot of grapes in autumn. There are 5 ~ 6 kinds, such as stuven, white grapes like Delaware and Muscat, and red grapes. Fall is the season for pears! There are a lot of "Hosui". The receptionist will give you scissors and a kudamono-knife, so you can peel the skin and eat on the spot. (Japanese eat peeled fruits.)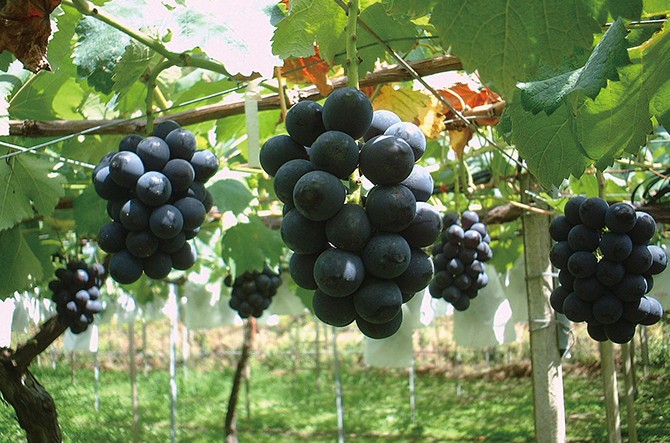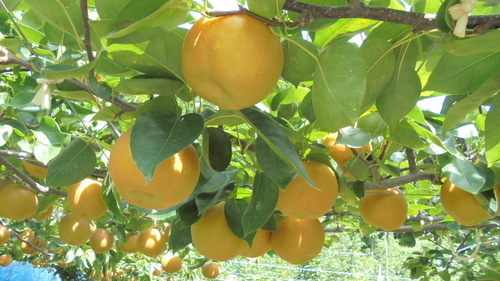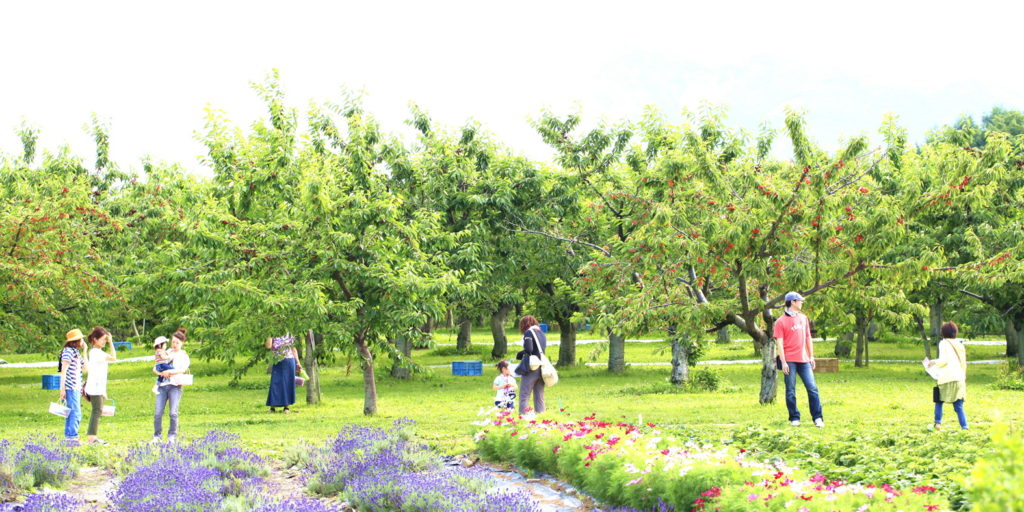 The greatness of this orchard is that, in addition to harvesting the fruit, you can enjoy majestic view of "Mt. Iwaki", the vast prairie, and the floral landscape around it.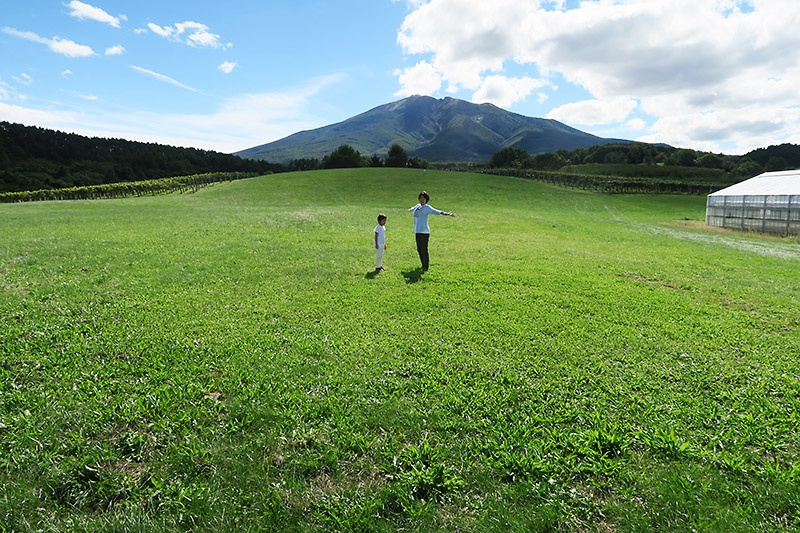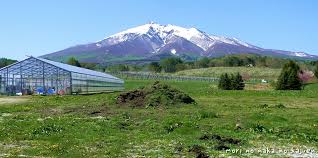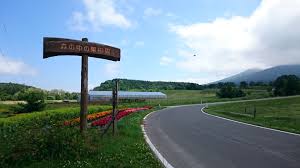 Orchard in the forest
Aza 426, Oaza Juomenzawa, Hirosaki City, Aomori Prefecture
Direct sales: 080-1821-3059
Office: 0172-93-3089
Fax: 0172-93-3120
MAIL fruitful @ morikaju. jp
Business period from mid-June to late October
Open 9: 00 ~ 17: 00
"Geenarium" Strowberry House in Awaji Island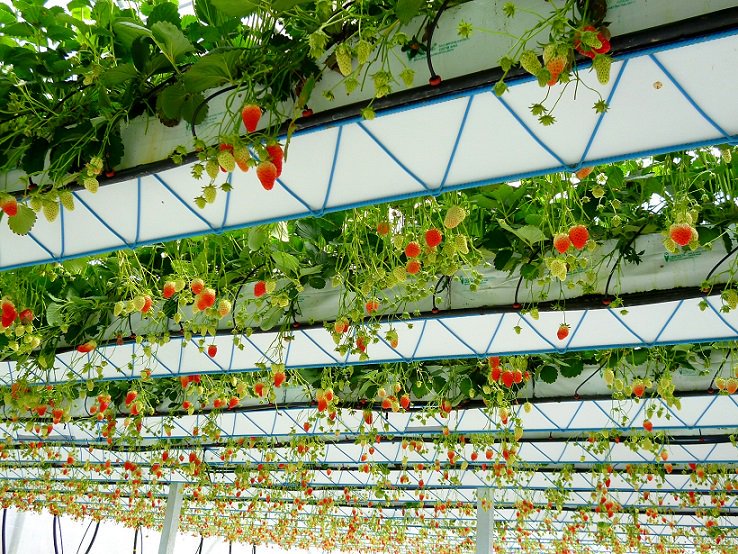 "Greenarium Awajishima" is a complex combining a strawberry house opened in February 2019. Restaurant, and a tomato house are under construction. The unique experience of "Picnic at Strawberry House" attracted attention and became a big hit right after the opening.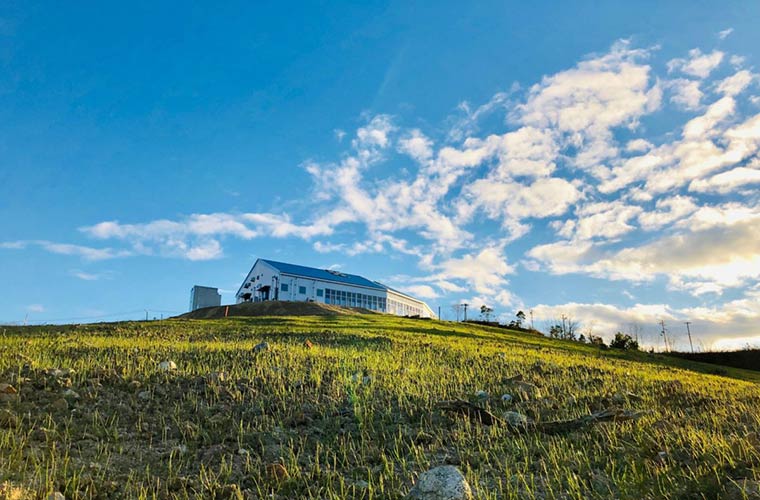 This complex is in a wonderful location with a view of the city of Akashi and the sea in the distance.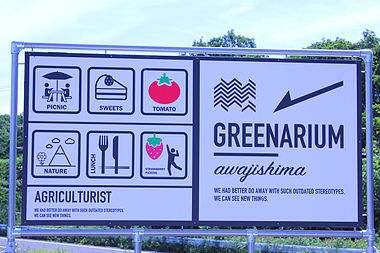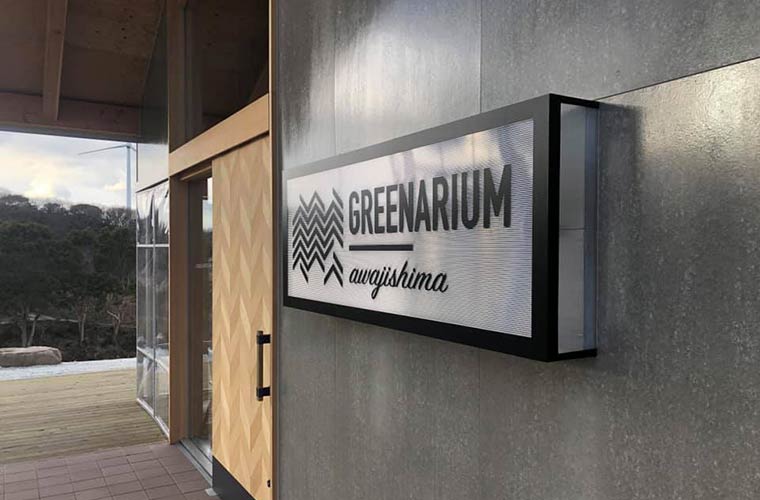 You can enjoy the picnic by spreading the sheet under the cultivation shelf and enjoy the picked strawberries. You can enjoy without worrying about the weather.
You are not allowed to bring your lunch box to the Strawberry House, so why don't you stop by the restaurant first to get something.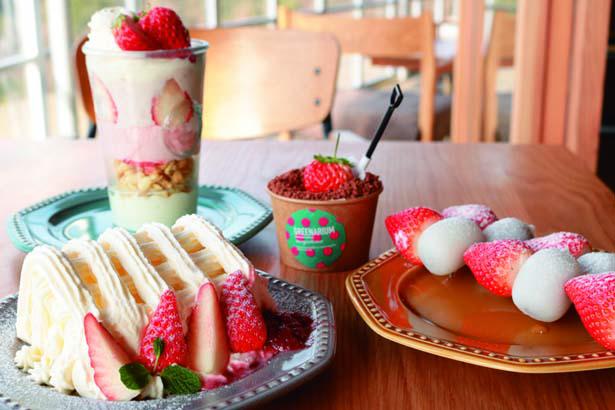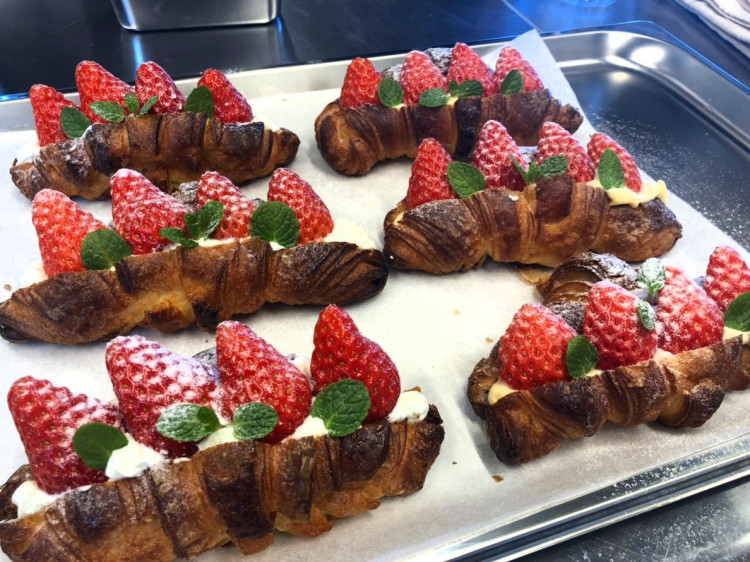 The strawberry picking fee is from 500 yen per 200 g by weight per person (4 years or older).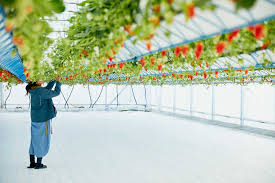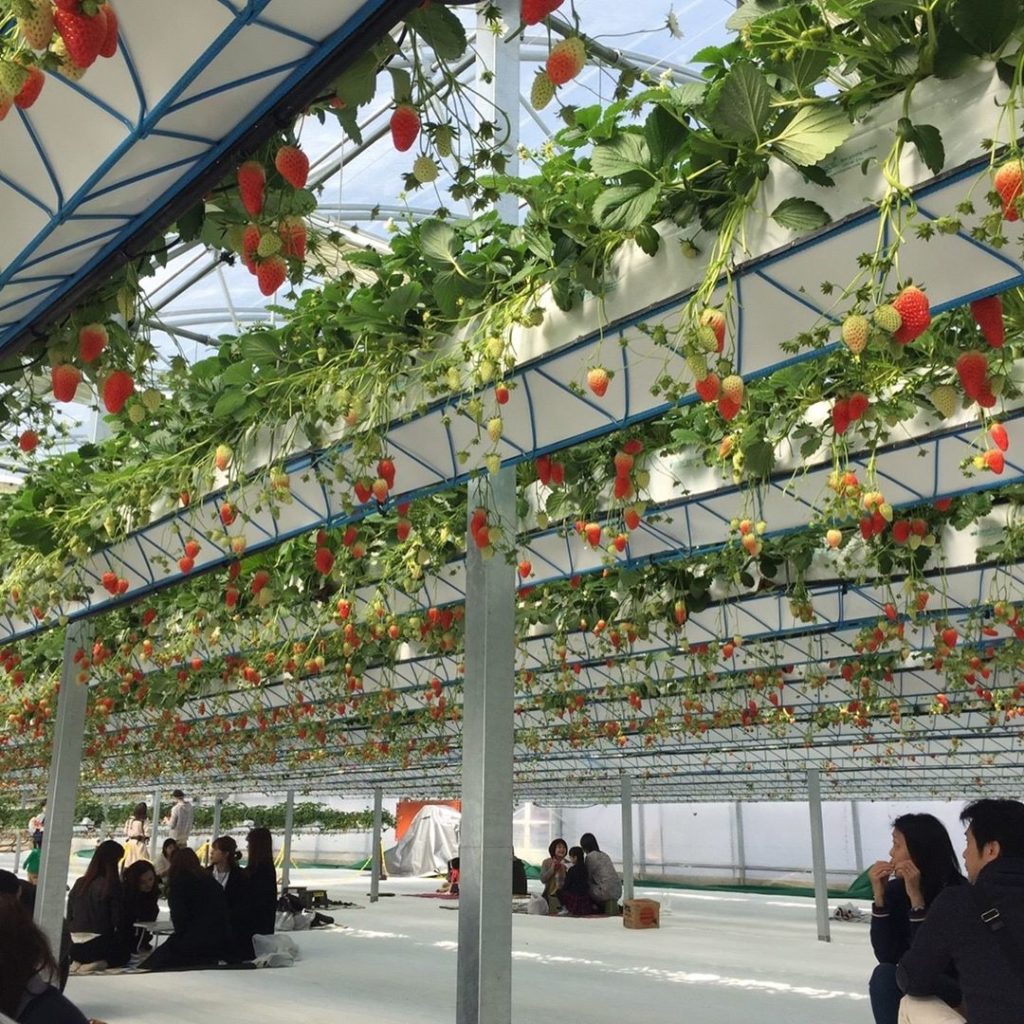 GREENARIUM awajishima
Address: 1550 -10 Nojima Tokiwa, Awaji-shi, Hyogo
Opening hours: 10: 00 ~ 16: 00
Strawberry picking: Reservation is not required. The final reception is at 15: 00.
Besides these two, there are many farms where you can enjoy fruits picking in Japan. There are bus tours such as Hato Bus, so you can go such a farm easily.