Ota Memorial Museum of Art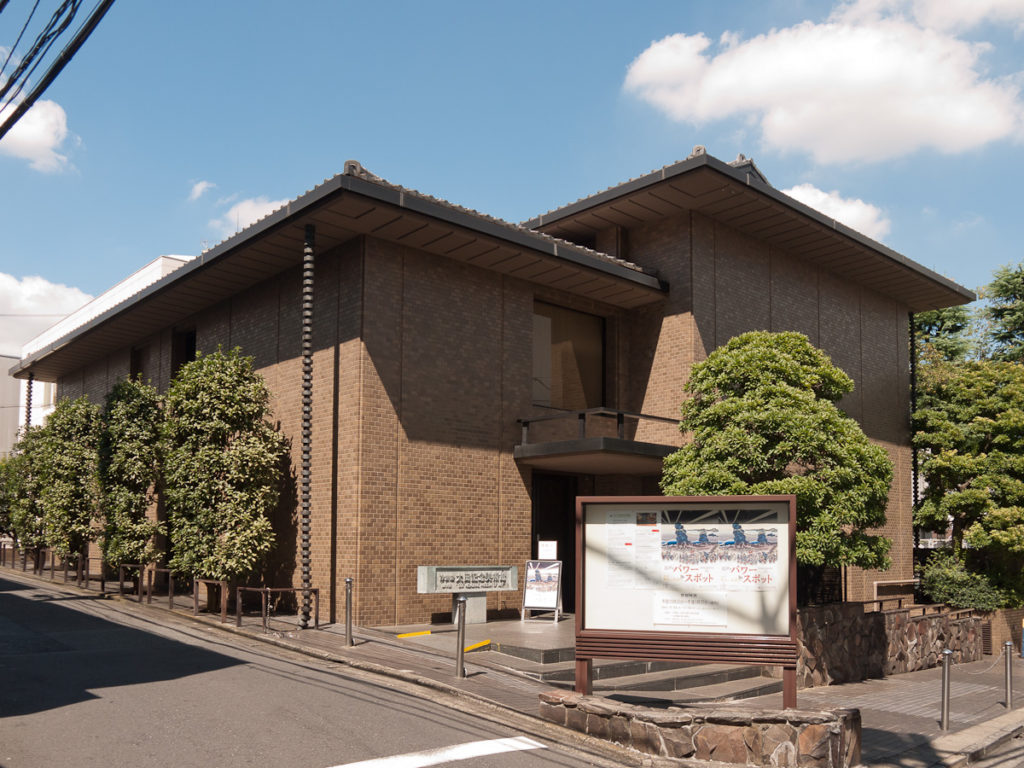 The Ota Memorial Museum of Art has a collection of about 14,000 pieces, including about 12,000 pieces collected by the fifth Ota Seizo. The contents cover a wide range of topics, including ukiyoe's representative works by ukiyoe artists such as Utamaro Kitagawa, Hokusai Katsushika and Hiroshige Utagawa, as well as the history of ukiyoe from its inception to its end. In addition, there are many excellent works of both original drawings and woodblock prints which are the two wheels of Ukiyoe. It is one of the largest private ukiyo-e collections in the world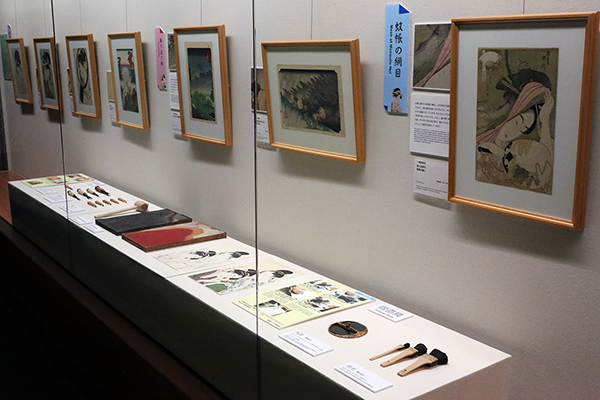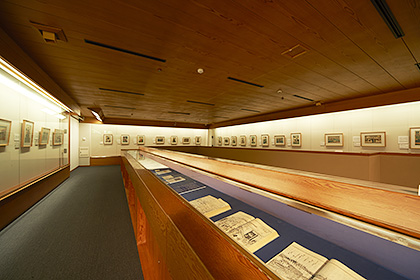 Business hours : 10: 30 ~ 17: 30 (Admission ends at 17 o'clock)
Closed: Mondays (It is open on national holidays and closed the following day.)
Exhibition change period (Refer to Closed Days and Admission Fees) New Year's holiday
Admission: General 700 to 1,000 yen (by exhibition)
Business hours :10: 30 ~ 17: 30 (Admission ends at 17 o'clock)
Address: 1 -10 -10 Jingumae, Shibuya-ku, Tokyo
Access: * JR Yamanote Line: Harajuku Station, 5 minutes walk from Omotesando exit (Go toward Aoyama on Omotesando and turn left on the road ahead of Softbank.)
*Tokyo Metro Chiyoda Line/Fukutoshin Line: 3-minute walk from Meiji-jingu-mae Station exit 5 (Walk along Omotesando towards Harajuku Station and turn right on the road ahead of Sembikiya.)
Sumida Hokusai Art Museum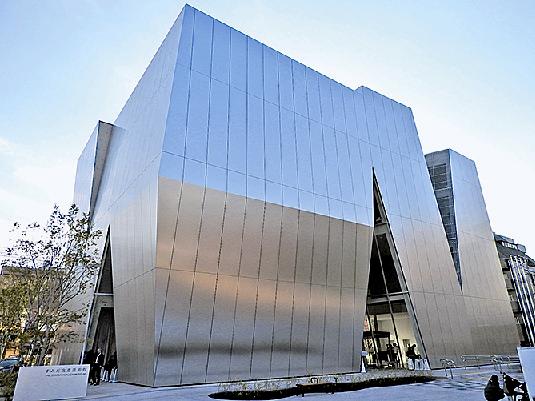 This ukiyo-e museum is the Hokusai Museum of Art, which opened in November 2016 at the place where Katsushika Hokusai was born and spent most of his 90 years "Sumida".
Hokusai Katsushika was selected as the only Japanese painter in the magazine "LIFE" "100 of the world's most important performers of the last 1000 years" and is highly regarded as a world-class painter."Sumida Hokusai Museum" is a collection of Hokusai's works.
Speaking of Ryogoku, there is the Kokugikan and the image of "Sumo wrestling" is strong, but this Ukiyoe Museum is a new place where you can feel Japanese culture for the past few years.
The museum has four floors. The fourth floor had a permanent exhibition room and a special exhibition room, and the third floor has a special exhibition room. If you go up to the 4th floor by elevator, there is a spacious rest area and you can see Sky Tree from the window.
At the entrance of the permanent exhibition room, there is a large touch panel and a projector, and while looking at the map, you can find out who had an interaction with Hokusai.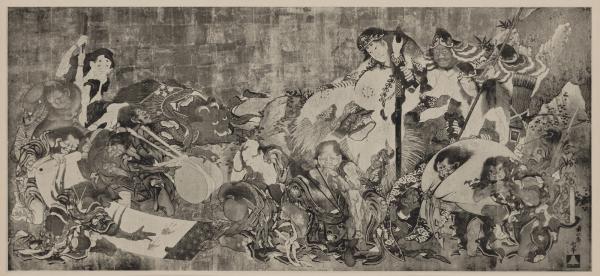 At the entrance, Hokusai's greatest masterpiece in his later years, "Susanoo no mikoto and Yakujin extermination drawing ([[PDEFINE ~ TFFS _ Aux2Finish]])" is on display. The work was supposedly reconstructed from a single black-and-white photograph using the latest technology. It is restored to details.
In the permanent exhibition room, the representative works of Hokusai from each period, (full-scale high definition replica), which lived to the age of about 90, are introduced along with some episodes.
Various projects are held in the exhibition room. In addition, the collection of Sumida Ward's portraits of Hokusai, original drawings, printed books and printed materials are exhibited.
At the annex on the first floor, there is a library which stores books about Ukiyoe. The library is not rented out, but you can freely read and copy books in the open space.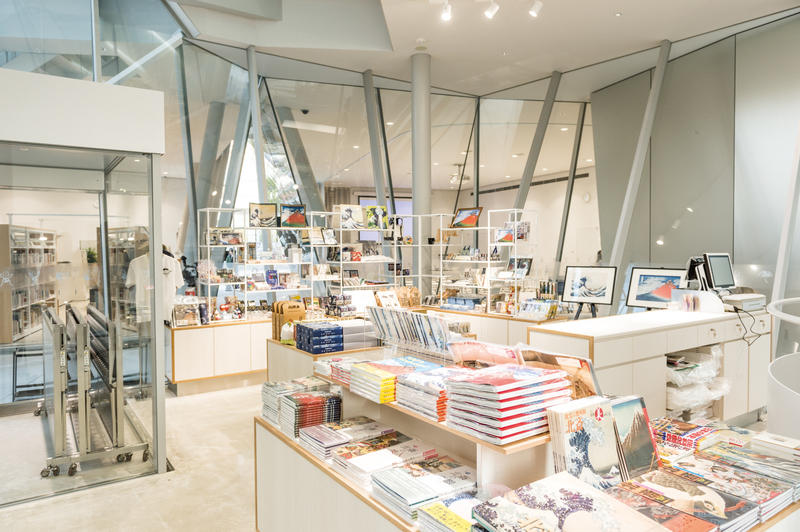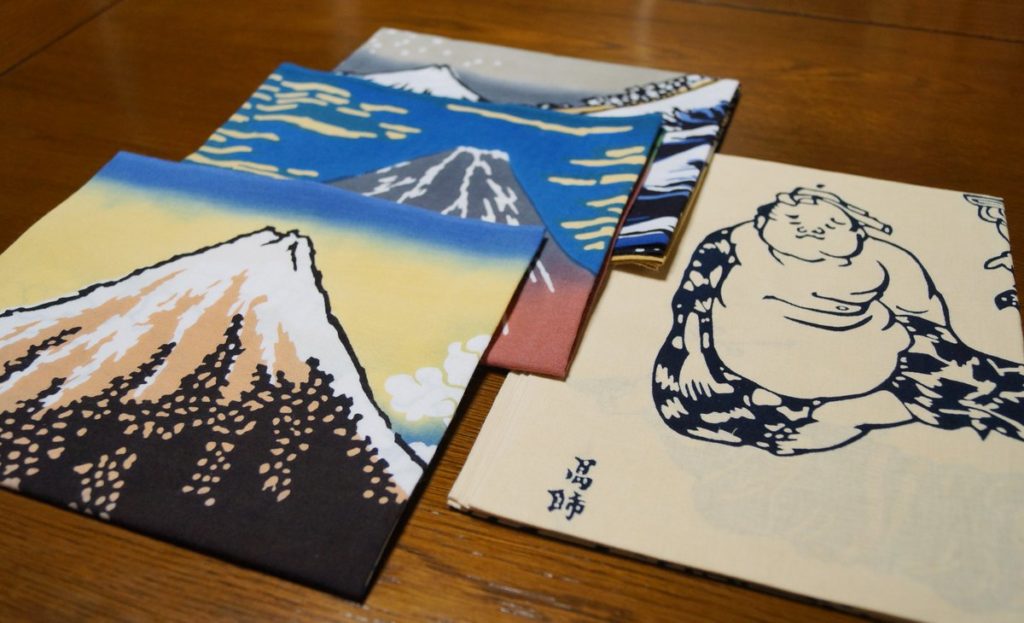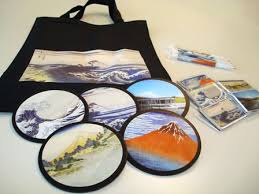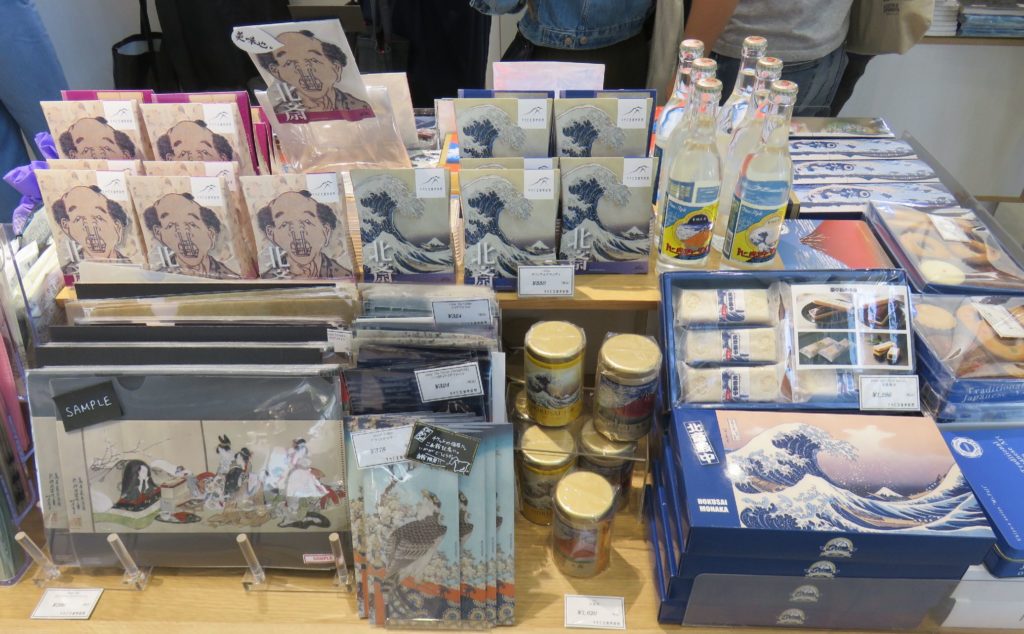 There is a museum shop at the entrance on the first floor. People who don't have tickets can use it freely during the museum's opening hours. There, you can buy pictorial records of planned exhibitions, original goods that use the collection as a motif, ukiyoe goods mainly featuring Hokusai, art design goods, and "Maid Inn Sumida" goods.
Adress: 2 -7 -2 Kamezawa, Sumida-ku, Tokyo

Access:
(1)5 minutes walk from A3 exit of Toei Subway Oedo Line "Ryōgoku Station"
(2)9 minutes walk from the east exit of JR Sobu Line "Ryōgoku Station"
(3)・ 5 minutes walk from the Toei Bus/Sumida Ward Loop Bus "Toei Ryogoku Station" or from the Sumida Ward Loop Bus "Sumida Hokusai Bijutsukan mae (Tsugaru-ke Kamiyashiki Ato) bus stop"
Business hours: 9: 30 ~ 17: 30
(Admission ends 30 minutes before closing)
Closed: Mondays (Weekday if Monday is a national holiday or substitute holiday)
Year-end and New Year holidays (December 29, 2018 – January 1, 2019)
Other than the above, we may be temporarily closed.
Admission [permanent exhibition]
General: 400 yen (Group: 320 yen)
High school students, university students, vocational school students, those aged 65 or older: 300 yen (Group: 240 yen)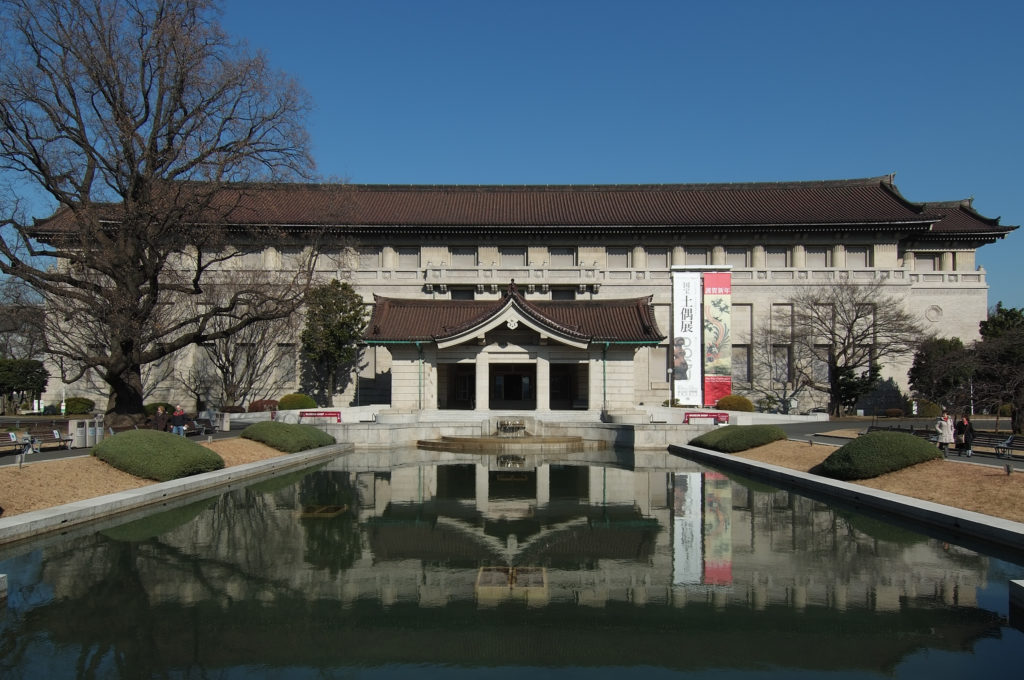 Established in 1872 (1872), the Tokyo National Museum is Japan's oldest museum. A wide range of works are on display, including Moronobu Hishikawa's original drawing, "Mikaeri Bijin."
In the main building (Japan Gallery), you can see not only Japanese ceramics, dyeing and weaving, armor, swords, paintings, lacquerware and calligraphy, but also collections and exhibits related to the Ainu and Ryukyu islands.
From Room 1 to Room 10 on the 2nd floor of the main building, you can grasp the general flow of Japanese art. Room 1 is named "Akebono in Japanese art" and Room 10 is "Ukiyoe and costumes". There are special exhibitions that change monthly or weekly.
The Hotel Okura Restaurant "Yurinoki" (Japanese, Western, Chinese and Dessert) is on the 1st floor of the annex of the Toyokan, and the Hotel Okura "Garden Terrace" is on the 1st floor of the treasure house of Horyuji. You can enjoy the food and sweets of the restaurant at Hotel Okura at a reasonable price.
There is a coffee shop "Ueshima Coffee Shop Kuroda Memorial Hall" in the Kuroda Memorial Museum Annex.
Address: 9- 13 Ueno Park, Taito-ku, Tokyo
Access: 10 minute walk from JR Ueno Station Park Exit by train or bus
600 m from the Ueno Lamp on the Shuto Expressway, Ueno Park No.1 by car Parking Lot:open hours: 9: 30 ~ 20: 30 (Admission ends at 17 o'clock)
Closed: Mondays Closed
*If it is a holiday, it is closed on the following Tuesday.
Admission: 620 yen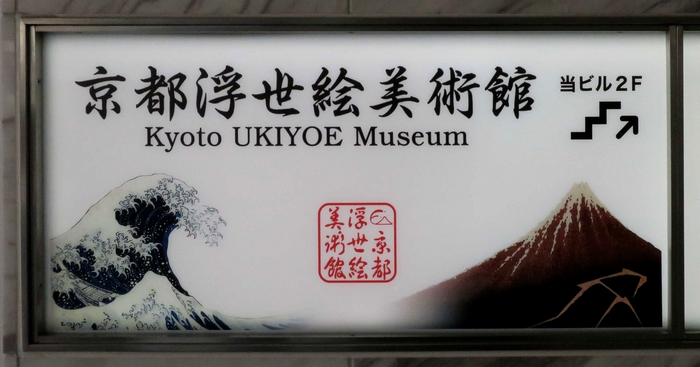 The Kyoto Ukiyoe Museum opened in the downtown of Shijo-dori in April 2017. It is an exhibition facility specializing in Ukiyoe, which is rare in Kansai area. The exhibits focus on the first edition, which is said to be the closest to the author's intention, and the editions that were produced in the Edo period.

In addition to the works of famed three major ukiyo-e artists in Edo, Kitagawa Utamaro, Katsushika Hokusai and Utagawa Hiroshige, there are works of ukiyo-e artists who are still very popular, such as Utagawa Kuniyoshi, and works related to Kyoto and Kansai. It's a relatively small museum. You can enjoy Ukiyoe with ease.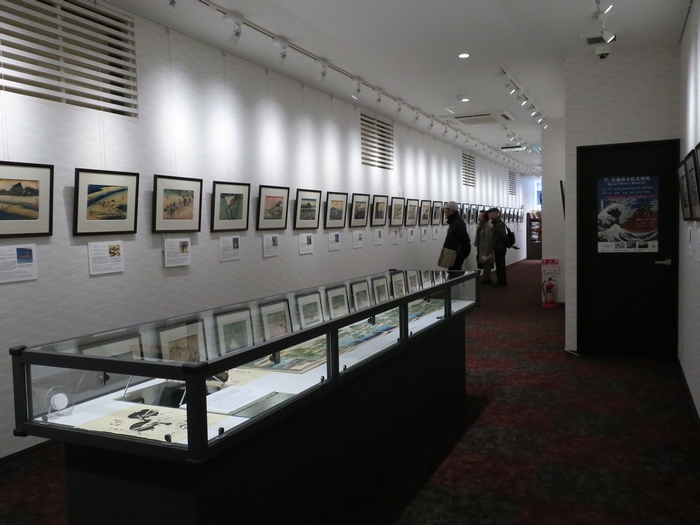 In particular, 3 works of Hokusai's famous '36 Views of Mount Fuji' "Shirou YAMASHITA (Common name: Kurofuji)" "Gaifu kaisei (Common name: Akafuji)" and "Kanagawa Oki Namiura" are on display. You can enjoy three very precious works at the same time.
You can enjoy shopping goods with ukiyo-e motif such as T-shirts and postcards at the shop. Hokusai T-shirts are especially popular. Postcards for the yuzen furoshiki "The 53 Stations of the Tokaido" are also sold.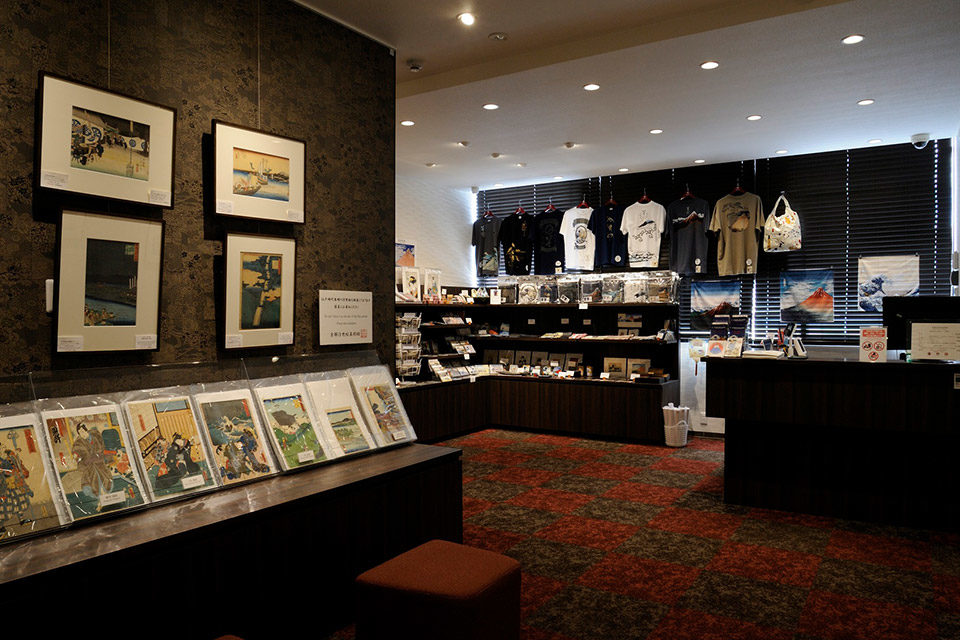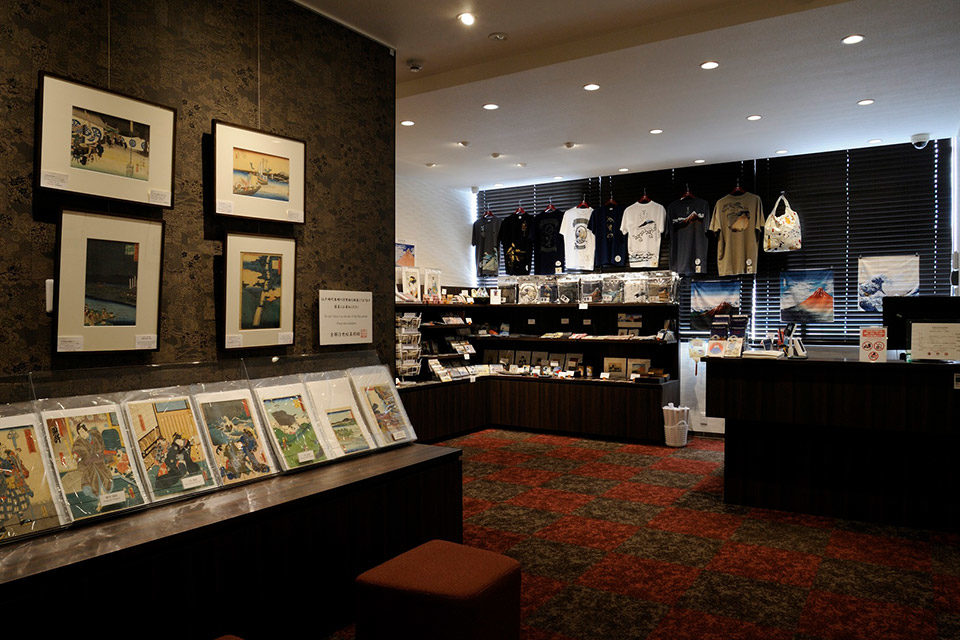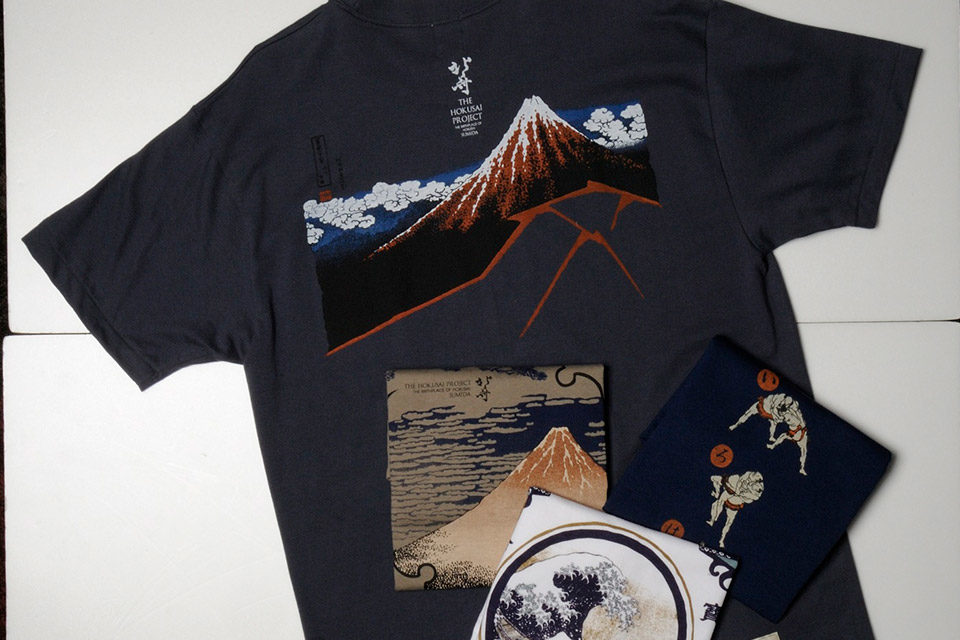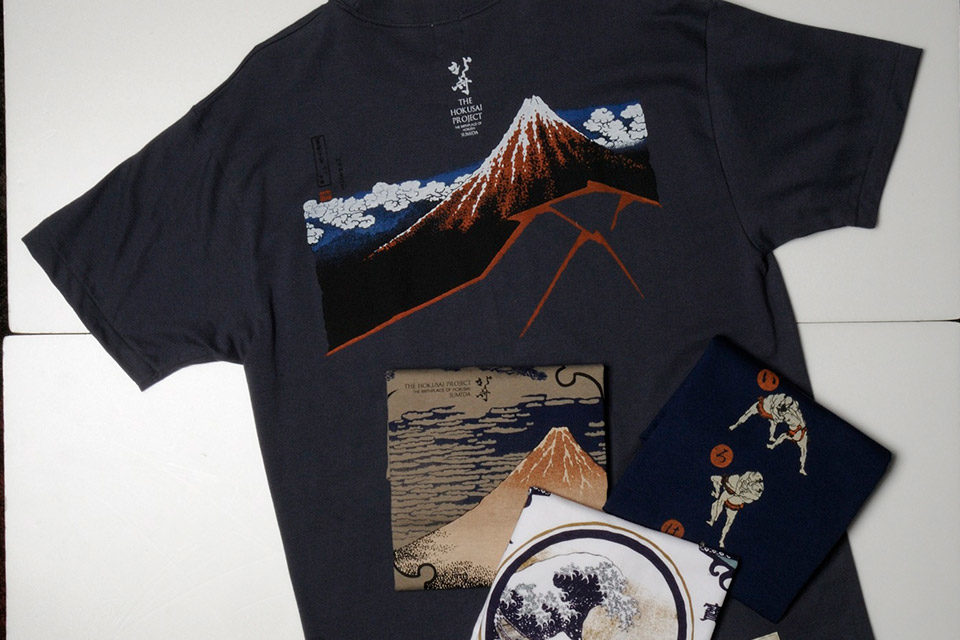 Access: 3 minutes walk from Hankyu Kawaramachi Station
Open: 10:30 to 18:30 (Last entry: 18 o'clock)
Closed: January 1
Admission: 1000 yen for adults, 600 yen for students (Presentation of student ID card), 300 yen for elementary school students
Adress: 365 Naramono-cho, Teramachi Nishi-iru, Shijo-dori, Shimogyo Ward, Kyoto City, Kirihatabiru 2nd Floor
Hokusaikan Katsushika Hokusai Museum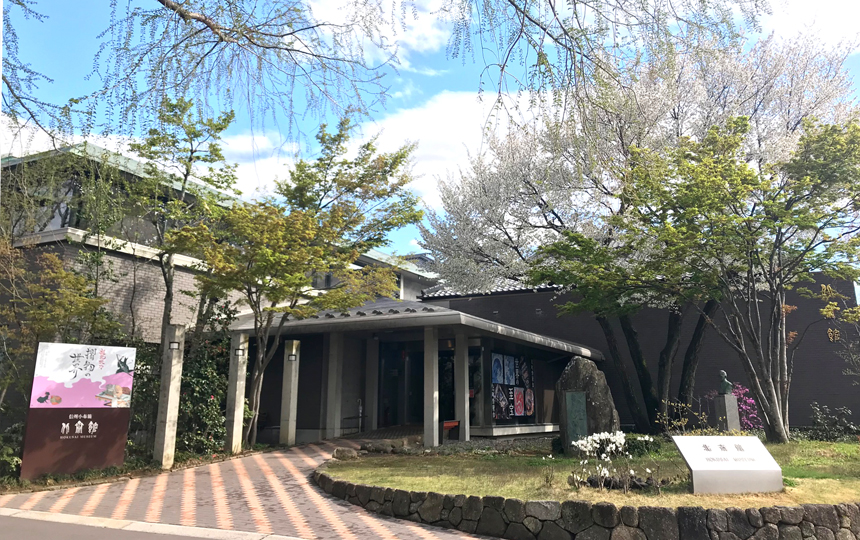 It is an art museum specialized in Katsushika Hokusai who is an Ukiyoe artist.
There are many exhibitions of Hokusai's original drawings and letters.
At "Hokusaikan" in the town of Obuse, you can see precious original drawings by Hokusai. When Hokusai was over 80 years old, he was invited by a wealthy business man in Obuse and drew an original painting with his help. That's why this "Hokusaikan" is in this town.
Beautiful original ukiyo-e paintings, such as the "Bijinga" of the face of a gourd, the "Kachofugetsu painting" which is gorgeous, and the "biogram" are worth seeing.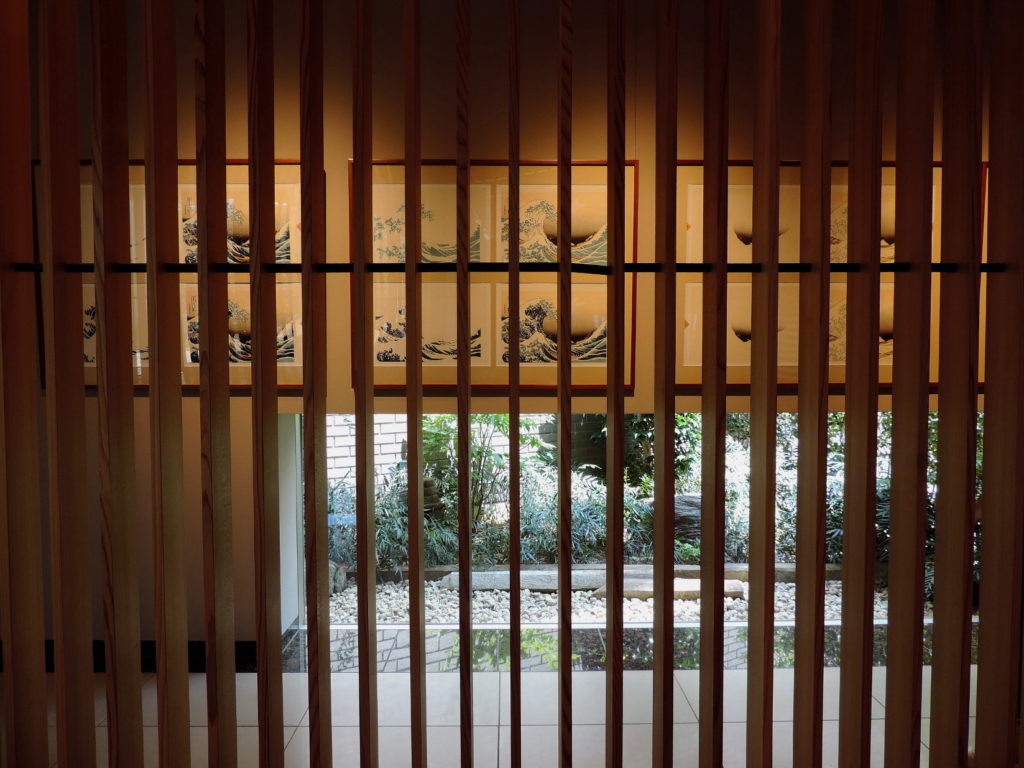 Two festival floats are displayed in "Hokusaikan". One is Kamimachi Matsuri Yatai. Ceiling paintings are 'male wave' and 'a woman'. It is said to be drawn by Kozan based on the preliminary sketch by Hokusai. This picture has the same wave composition as the famous 'Fukudake 36 Kei Kanagawa oki nami ura'.
The other Higashimachi Festival Yatai ceiling paintings are 'Phoenix' and 'Ryuzu'. It is said that Hokusai painted it by himself. It remains colorful. Both of them have beautiful wood carvings.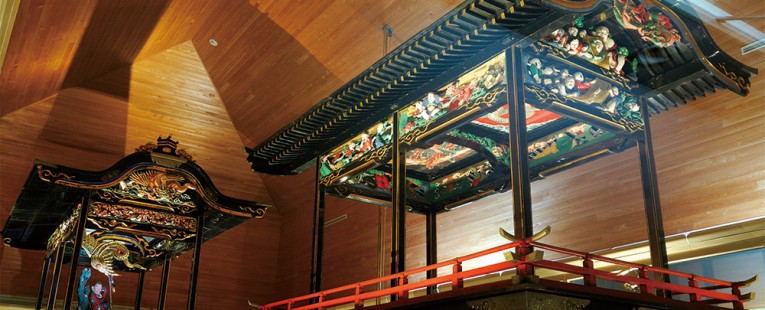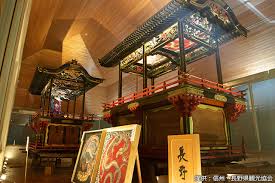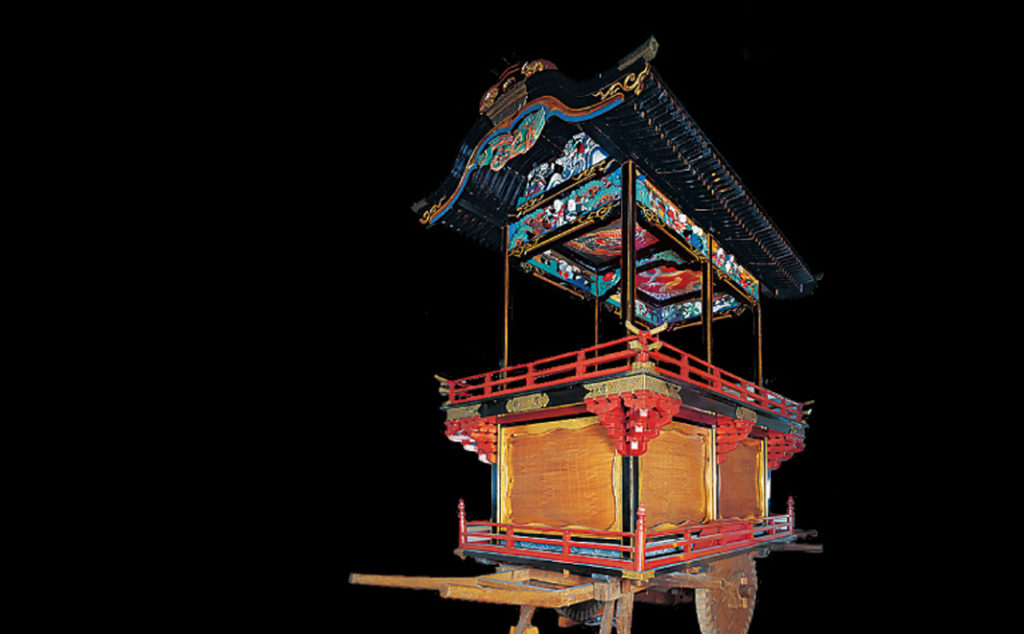 Access: (1) 5 minutes by car from Obuse IC (Smart)
(2)15 minutes by car from Suzaka Nagano-higashi IC (⇒ Get off and walk for 10 minutes.)
(3)From Obuse Station on Nagano Line of Nagano Electric Railway (⇒ Get off and walk for 10 minutes.)
Admission: Adults 800 yen (1000 yen for special exhibitions) High school students 500 yen (700 yen)
Address: 485 Oaza Obuse, Obuse-cho, Kamitakai-gun, Nagano