New Planetarium Opened in Tokyo!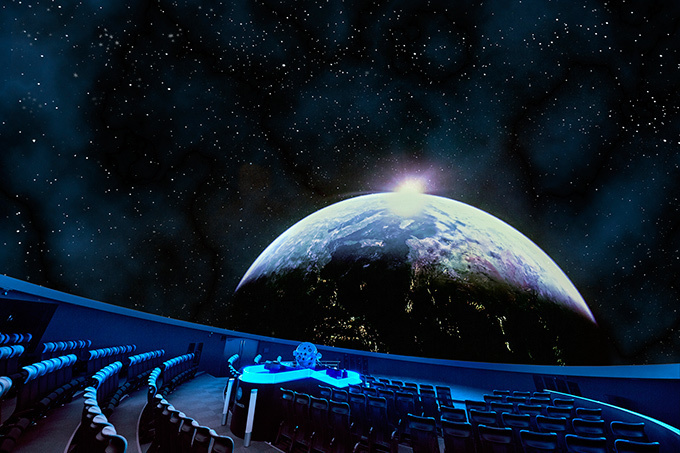 A planetarium produced by Konica Minolta Co., Ltd., opened a new "Konica Minolta Planetaria TOKYO" store in Yurakucho Marion, Tokyo, on December 19, 2018. There is also a group experience type VR attraction "VirtuaLink". It is a place where you can feel that you are living on one star in the universe.
Yurakucho has many movie theaters and theaters, including the former Japan Theater, which was nicknamed "Nichigeki" and is an area that has long been a driving force of cultural arts.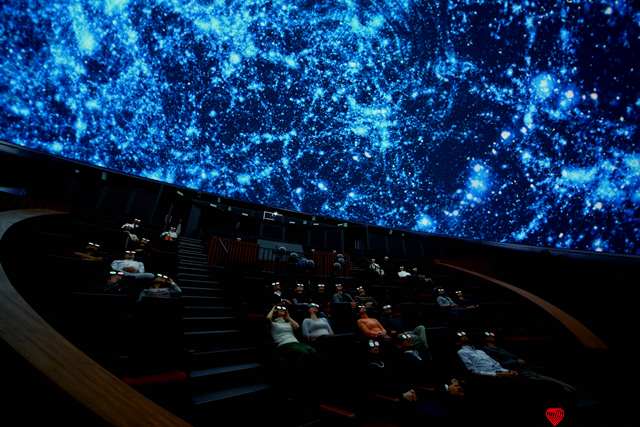 Inside the museum, there are 2 permanent domes equipped with the latest technology, "Multipurpose Digital Dome Theater (DOME1)" which projects high-resolution dome images, and "Planetarium Dome Theater (DOME2)" which offers premium starry sky. Each of them plays different contents at all times. It is Japan's first "twindome" style, and you can experience the starry sky that you can't see in Tokyo and the planetarium with new image production.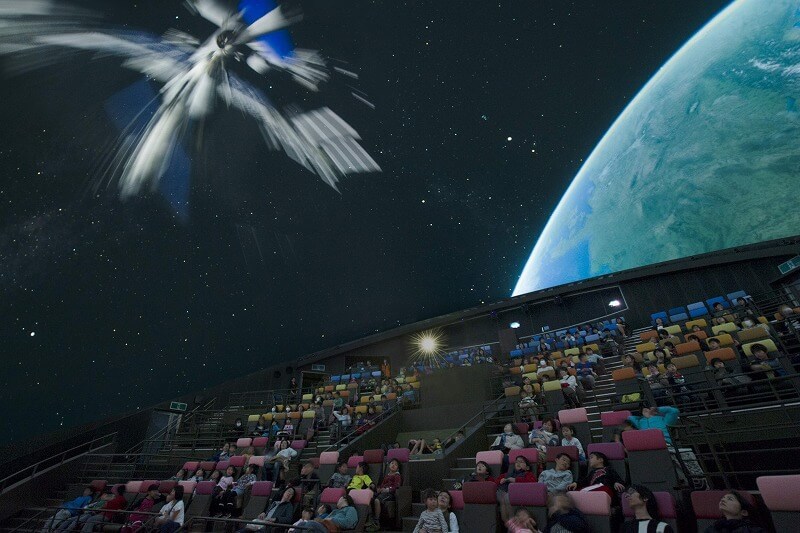 Multipurpose Digital Dome Theater Ⅰ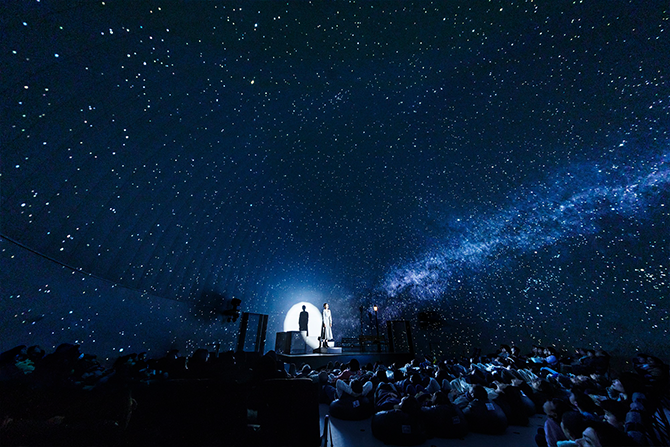 "Multipurpose Digital Dome Theater (DOME1)" with which you can enjoy a high-resolution dome image of 8K. There are not only screenings of all around the sky movies, but also live music collaborated with movies, interactive contents, and various other performances. You can enjoy a new dome image experience that is not bound by the framework of planetarium.
The biggest feature of DOME 1 is its ability to project images from the floor to the dome zenith, wrapping the entire room and providing an immersive, high-resolution dome experience. In addition, changing the seating pattern will allow more space for performance and allow customers to stand in.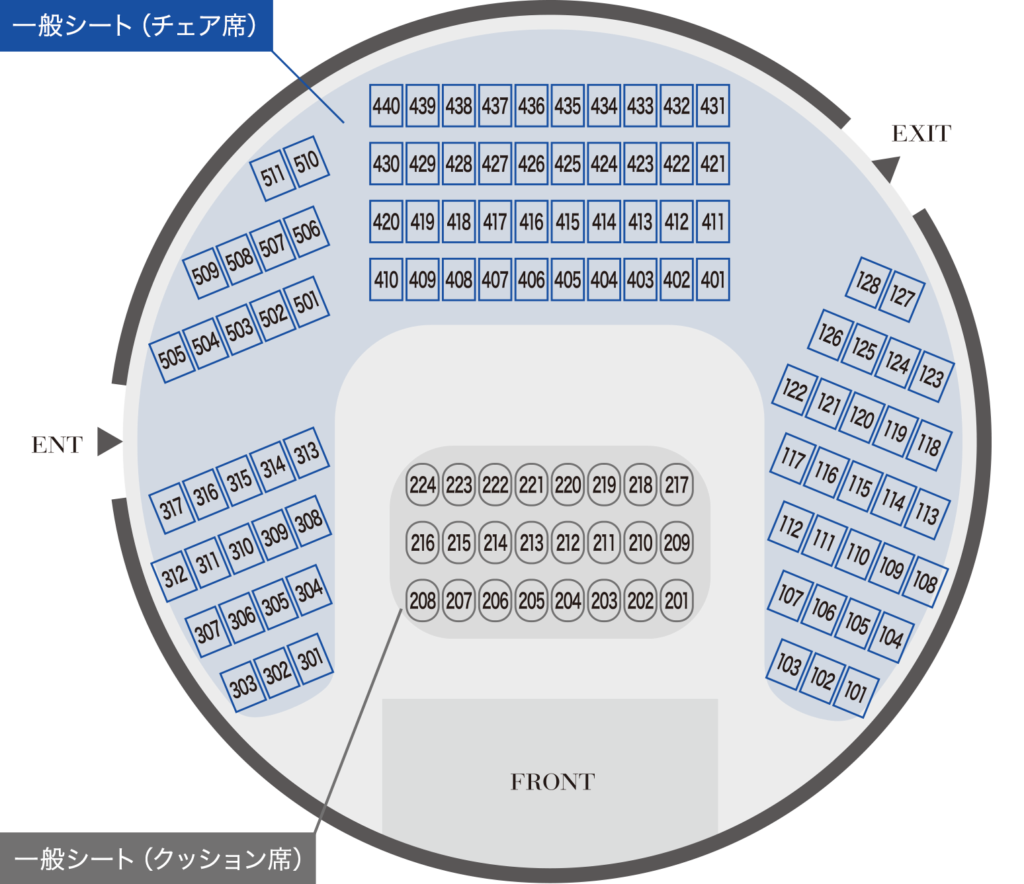 Planetarium Dome theater Ⅱ
At the Planetarium Dome Theater, the technology of Konica Minolta, one of the world's leading planetarium equipment manufacturers, reproduces a starry sky that is as realistic and beautiful as possible. The starry sky projected by the digital dome image is full of realism, and you will be overwhelmed by the image. And you can enjoy the sound of the latest stereo sound system "SOUND DOME ®". Various works focusing on the starry sky are projected.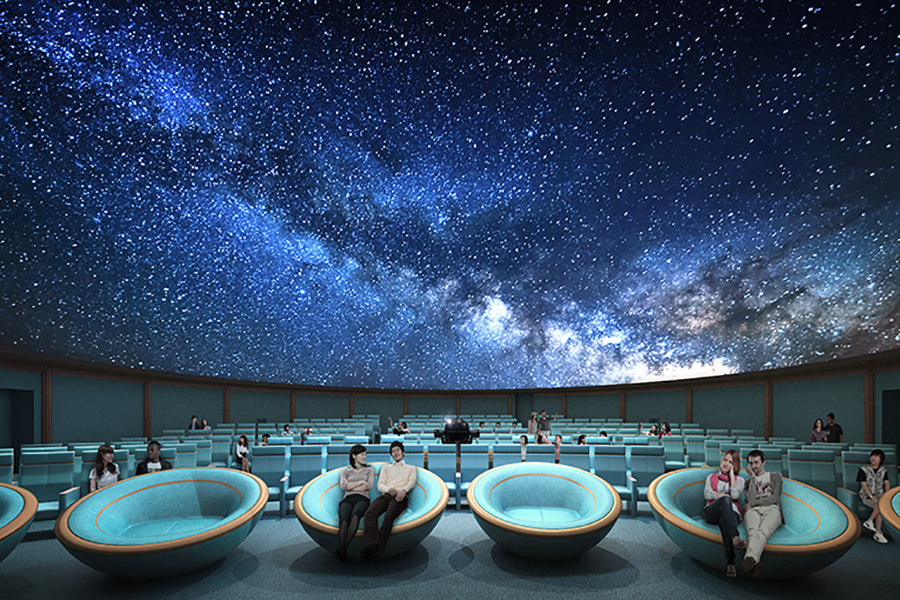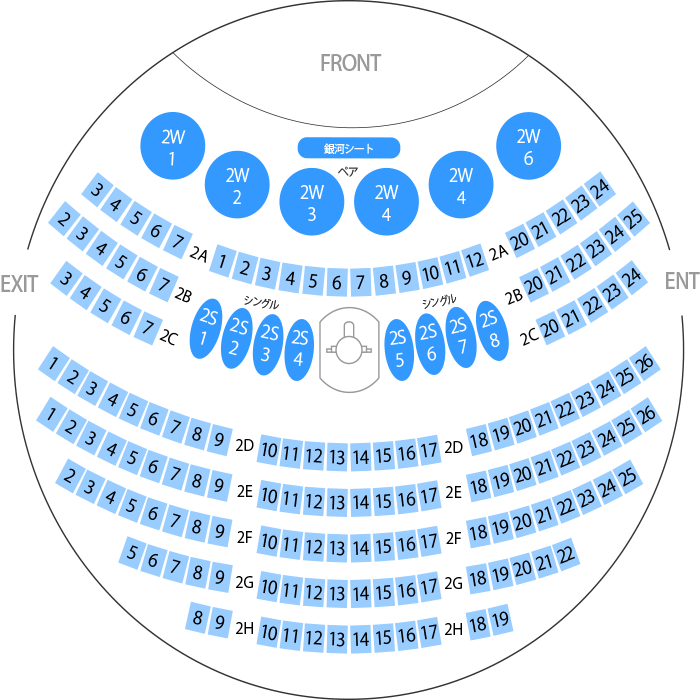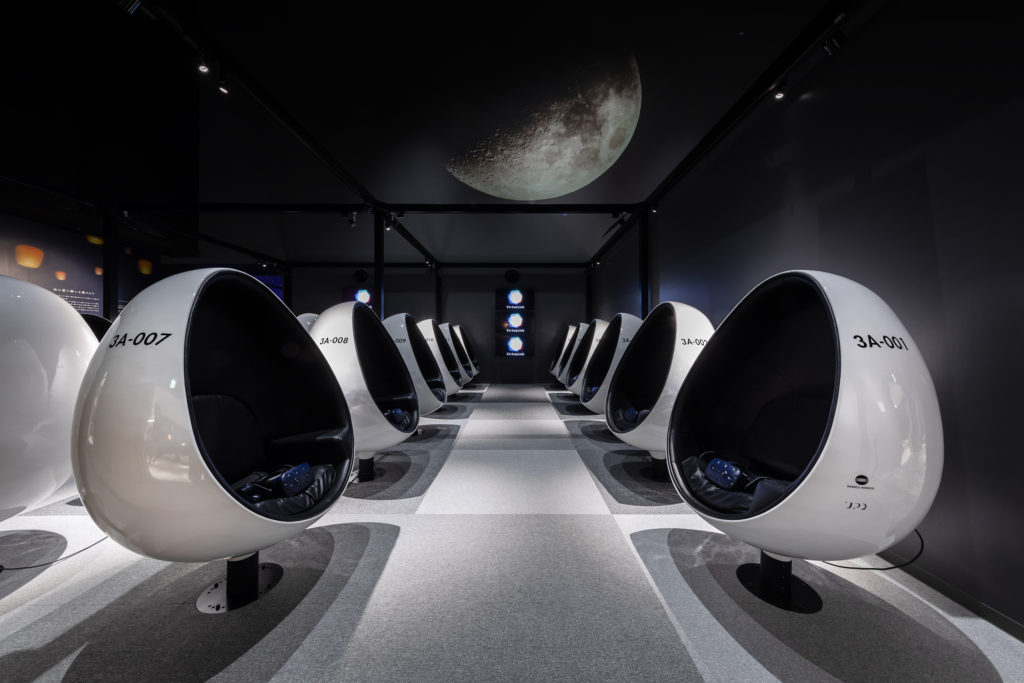 There is also an interactive VR attraction "VirtuaLink" which is in the planetarium facility in Tokyo Skytree Town ® and Diver City Tokyo Plaza. Virtual space such as outer space can be shared by multiple people.
This VR has the interactivity that the image changes by the movement of the participant. You can enjoy the images that the story develops and other experiences that are unique to Konica Minolta's VR facilities.
Equipped with VR headset "PlayStation VR" developed by Sony, you can experience live feeling with 360 degree image. There is an explanation by navigator. You should experience VR content "Wonder Pod"!
The Wonder Pod is a VR attraction in which all participants on a two-seater spacecraft work together to complete a space mission.
Other planetariums developed by Konica Minolta include Tokyo Sky Tree Planetarium "Tenku" and Ikebukuro Sunshine City Konica Minolta Planetarium "Manten".
Address: Yurakucho 2 chome, Chiyoda-ku, Tokyo 5 -1
Yurakucho Marion 9th and 10th floor
Access [Train]
JR Yamanote Line "Yurakucho Station" 3-minute walk from Chuo-guchi and Ginza-guchi
3 minutes walk from D7 exit of Tokyo Metro Yurakucho Line "Yurakucho Station"
1 minute walk from exit C4 on Tokyo Metro Ginza Line, Hibiya Line, Marunouchi Line "Ginza Station"
Directly connected from A0 exit of Tokyo Metro Hibiya Line, Chiyoda Line, Toei Subway Mita Line "Hibiya Station"