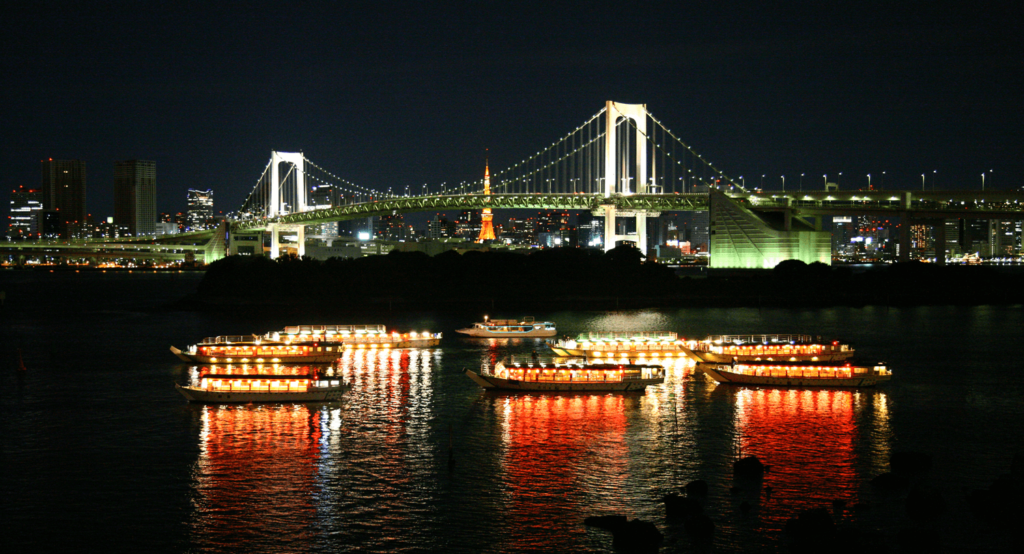 Yakatabune is a small boat with a roof in which you can relax as if you were in a house. You can enjoy watching fireworks while eating and have fun with your family and friends. In Tokyo, Yakatabune that cruise the Sumida River is famous and popular. The size is generally around 20 meters in total length and the capacity is around 15 ~ 100 people.
They are generally chartered for groups, but some can be shared.
You can book directly contacting boat-houses, there are also accommodation packages available at nearby hotels and bus tours (Hato Bus in Tokyo).
The boarding time is about 2 to 3 hours, and many of them serve alcohol and meals.
In Tokyo, there are many boat houses around Sumida River, Hamamatsucho and Shinagawa. They are also open in Sakata, Nagoya, Osaka, Fukuoka, Niigata and Hita (Oita Prefecture).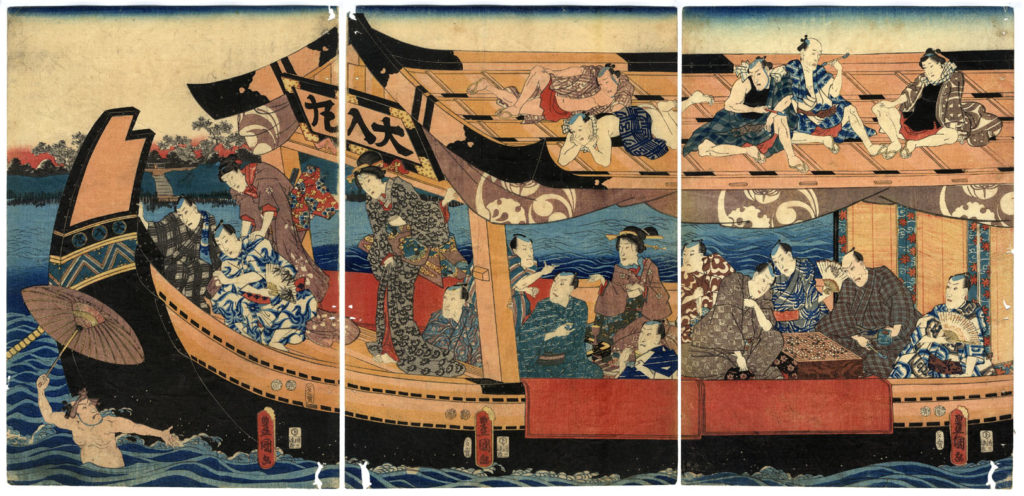 The original form has existed since the Heian period (794 ~ 1185. The period when the capital was in Kyoto), and was used for nobles' games. It became more popular in the Edo period (From 1603 to 1868, during the reign of the Tokugawa shogunate, the capital was now Tokyo) when river development was advanced, and was favored by Daimyo(Load) and wealthy merchants for a cherry blossom party , moon viewing and fireworks viewing.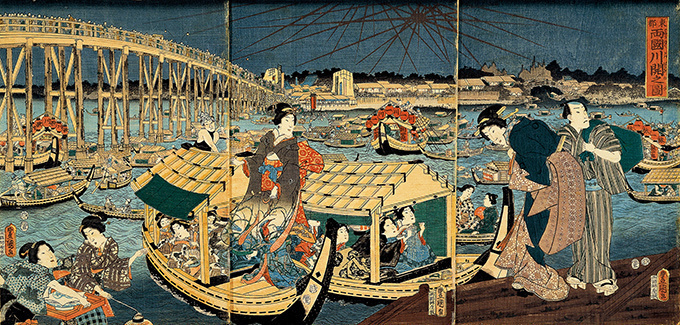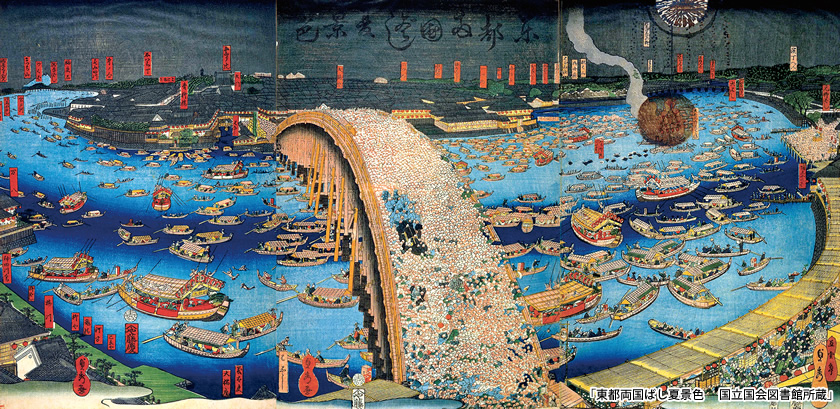 Yakatabune at Sumida River in Tokyo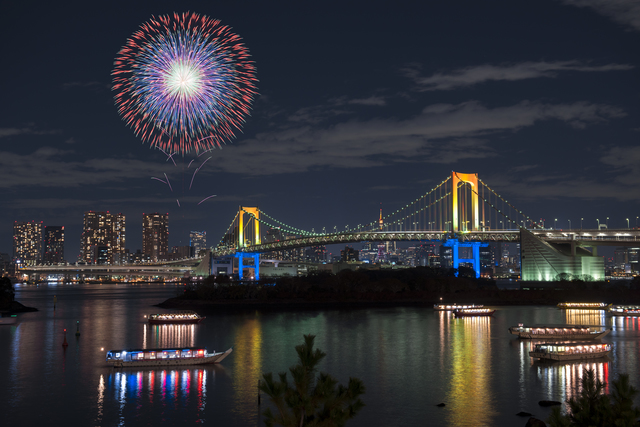 You can choose from "Odaiba Sky Tree Course," "Odaiba Rainbow Course," "Sky Tree Course," "Tokyo Bay Long Course," "Maihama Romantic Course," "Sumidagawa Hanami Course," etc.In addition to the "Standard Course", there is also a seasonal "Special Course" where you can enjoy cherry blossom viewing in spring and fireworks viewing in summer. The most popular course is "Odaiba/Sky Tree course" which runs under the Rainbow Bridge. It is a course that goes around Odaiba from Harumi boarding place to Rainbow Bridge, and around Sumida River and Kiyosu Bridge.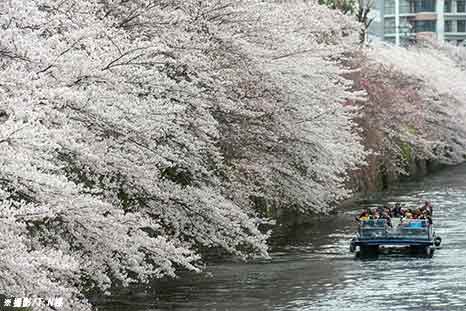 Yakatabune used to be of the "Boarding on a tatami mat with a red lantern on it." type, but now "Equipped with air conditioning", "The toilet is Western-style and has a washlet.", "Karaoke" and "large prompter" are permanent.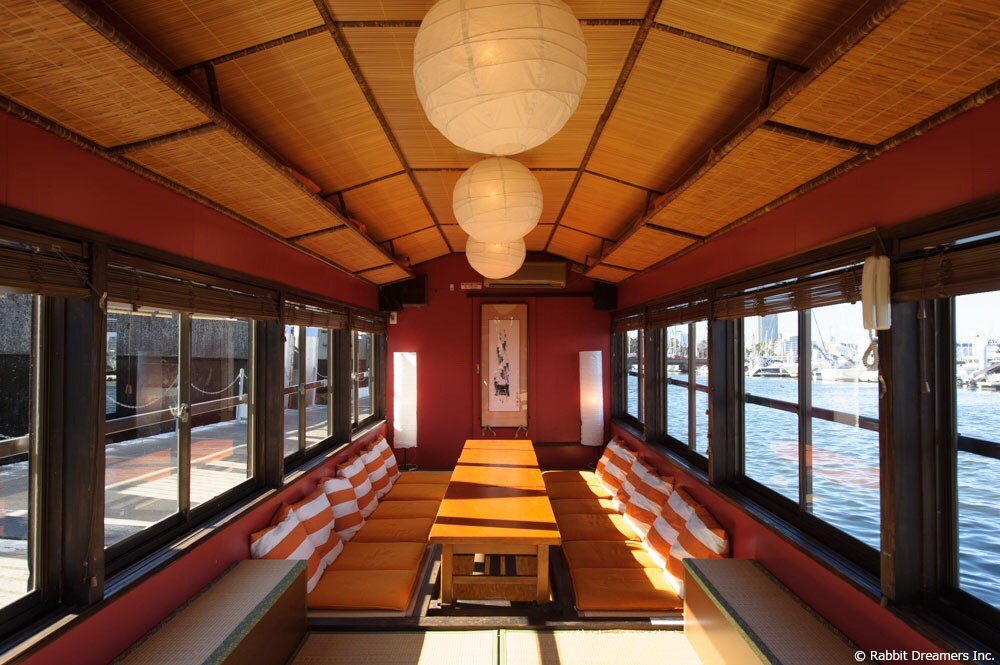 There are several companies that operate yakata-bune boats that cruise Tokyo Bay and Sumida River, and "Harumiya" has been guiding "English" for more than 20 years.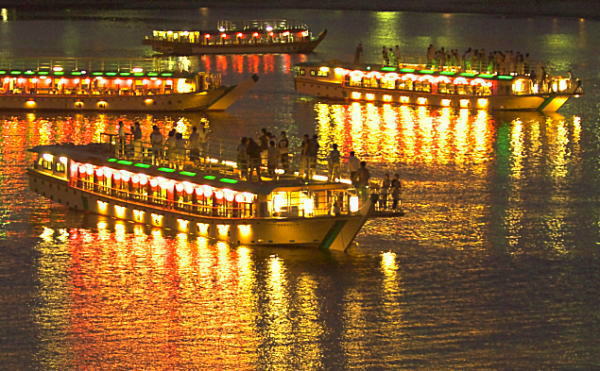 It is a Japanese style to take off shoes on the boat. You can experience staying in a Japanese-style room with a sunken kotatsu. Kotatsu is a table with an electric heater attached to the underside of the table. You can call Geisha as an option.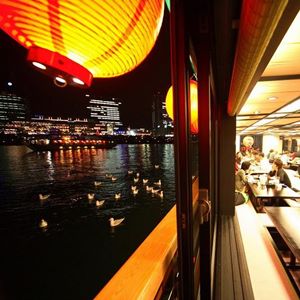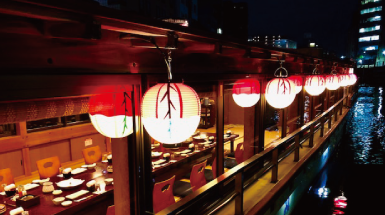 Yakatabune in Arashiyama, Kyoto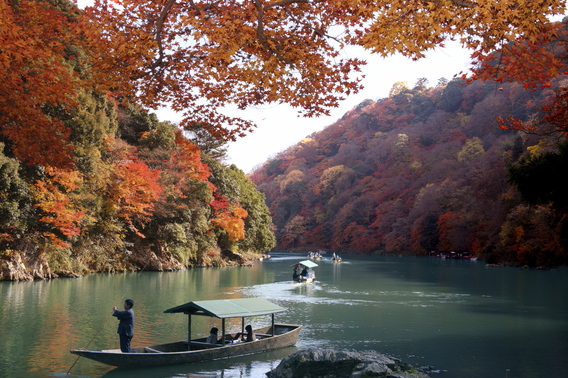 The Oi River flows through the center of Arashiyama in Kyoto. In Oigawa river, noblemen used to go boating in the Heian period. After that, Yakatabunes have been operating for sightseeing since early Meiji period.
You can enjoy a delicious lunch or dinner of Kyoto's specialty while relaxing on a chartered houseboat. You can enjoy the beautiful scenery where you can feel the changing seasons in a calm space. You can spend a quiet time away from everyday life.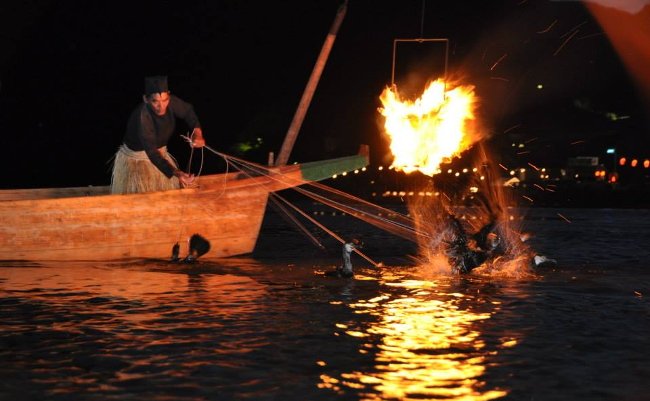 In Kyoto, you can see ukai from yakatabune only during summer. Ukai is one of the fishing methods to catch ayu or sweetfish using cormorants. It was held in China and Japan. Nowadays, it is mostly done as a tourism business rather than fishing. In Europe, it is said to have been played as a sport from the 16 century to the 17 century.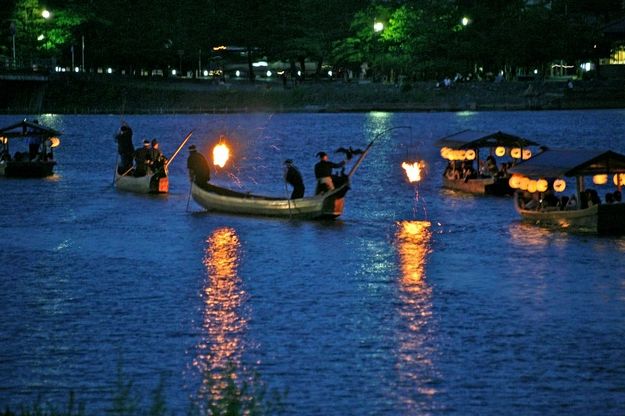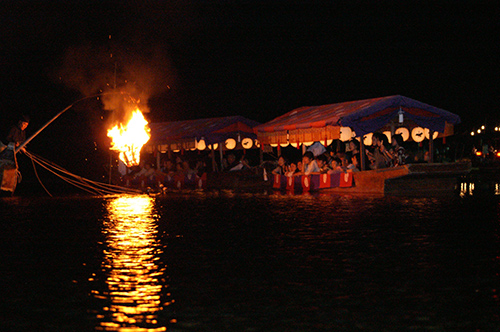 Yakatabune in Hinata, Oita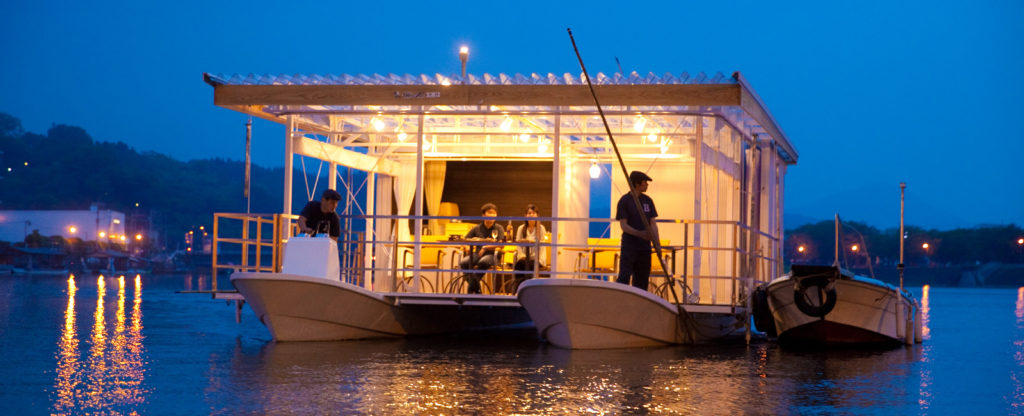 There are three new types of yakatabune in this area. One is a new type of Western-style houseboat named " Niyabi". In this Western-style yakatabune, which has chairs and tables in , you can enjoy the scenery of Mikumagawa river while having a meal.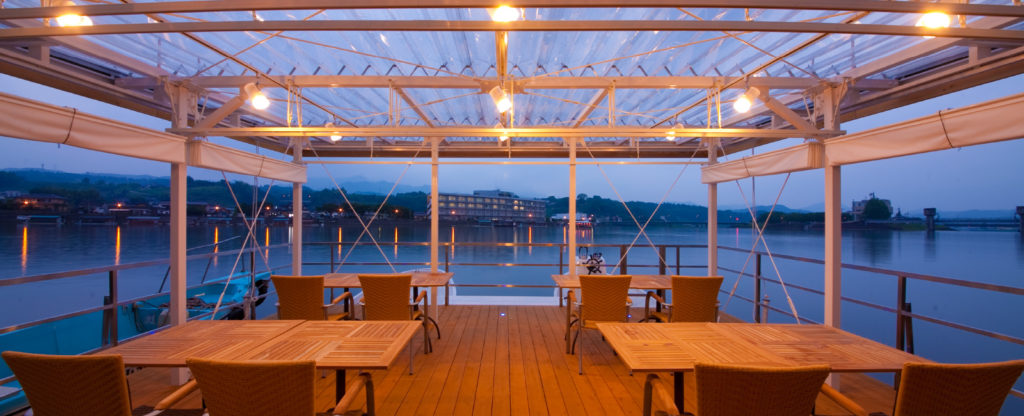 The ceiling of this type of Yakatabune is entirely clear panel, so you can see a lot. If you look up at the sky, you can see the stars in the sky. This is a new style yakatabune with a modern design that will change your image.
You can experience a houseboat more casually.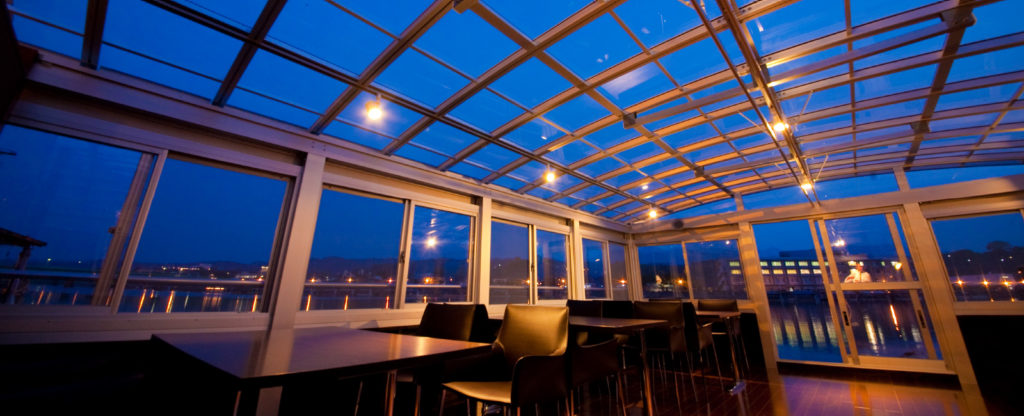 The last one is designed to make the customers more comfortable. It is named Sakuramaru. It has some stronger engines.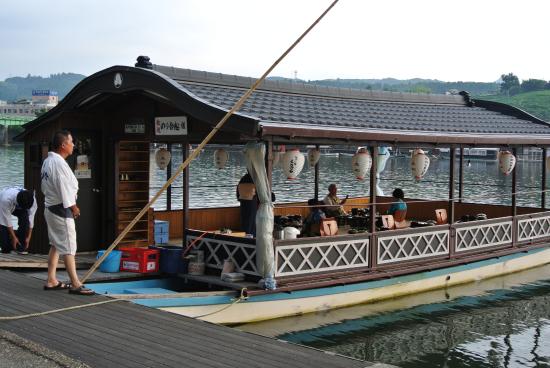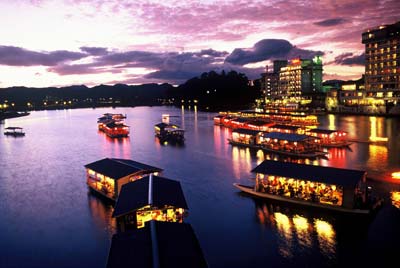 Of course, there are many traditional Yakatabunes.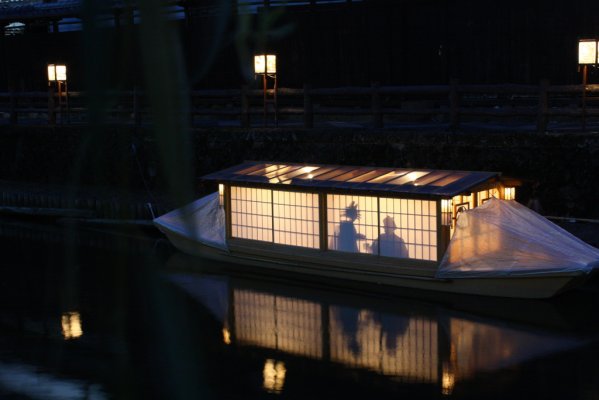 Sightseeing boats are usually operated. You can also enjoy Yakatabune here.
Address: 2 -6 Yamato-cho, Tochigi-shi, Tochigi