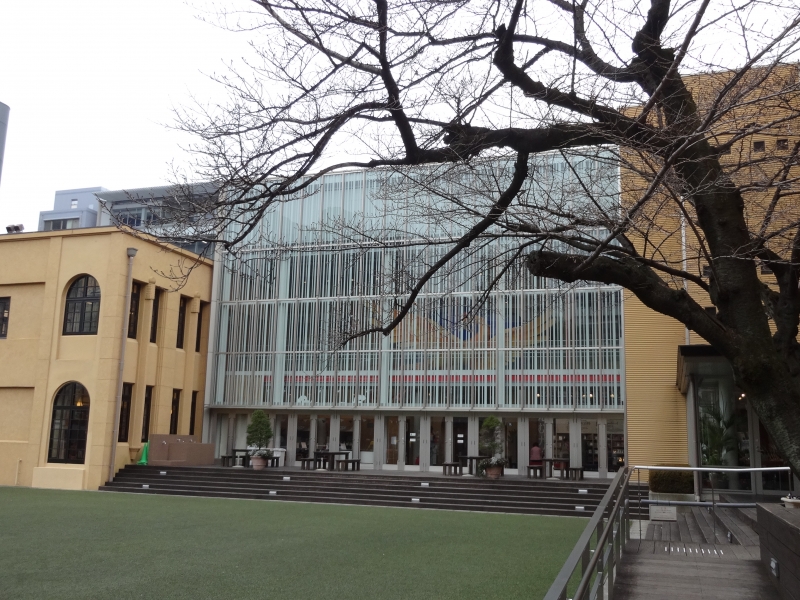 It functions as both a museum and a library, and holds about 300,000 manga books, including precious historical manga such as Meiji magazines and books for rent after the war, as well as current popular works and overseas works.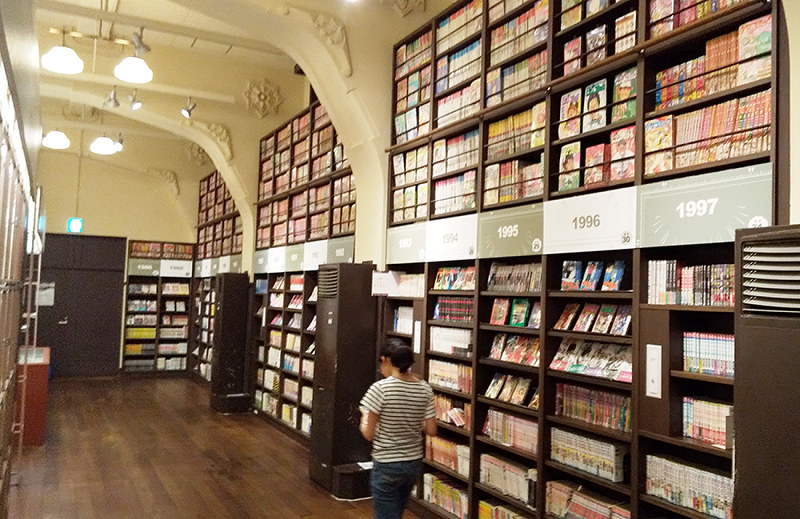 Tens of thousands of books on the bookshelves inside the building are freely available for viewing.In addition to exhibitions related to manga, workshops and nostalgic picture-story shows are held in the museum.
The building was renovated from the school building of the former Tatsuike Elementary School (Closed in 1995), which was built in 1929, and the atmosphere of the time remains in various places.
How to enjoy Manga Museum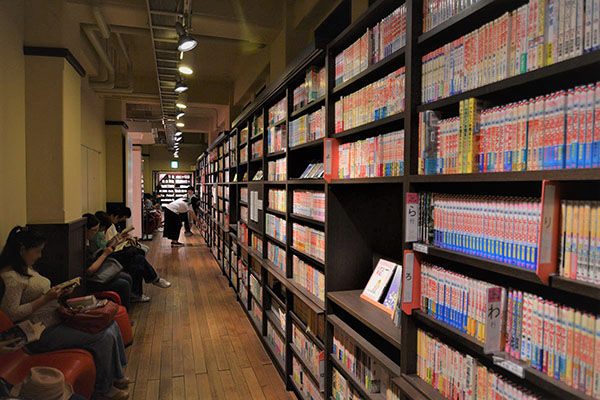 There are bookshelves filled with comics on the wall of the first and second floors. The number of these comics will overwhelm you. When I look around the building, some people are reading while others are sitting on a chair. There seem to be some people reading on the ground out side of the building on a sunny warm day.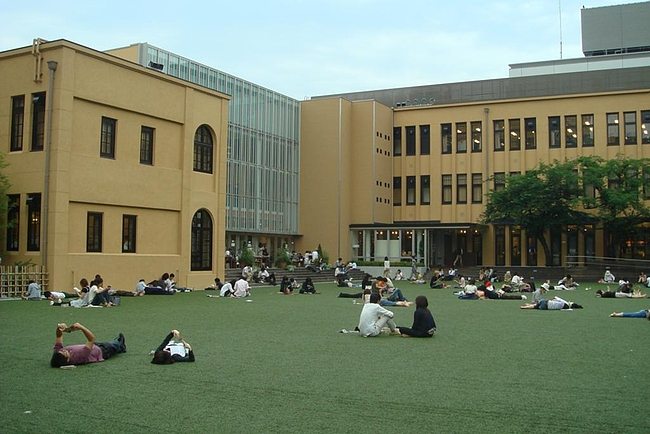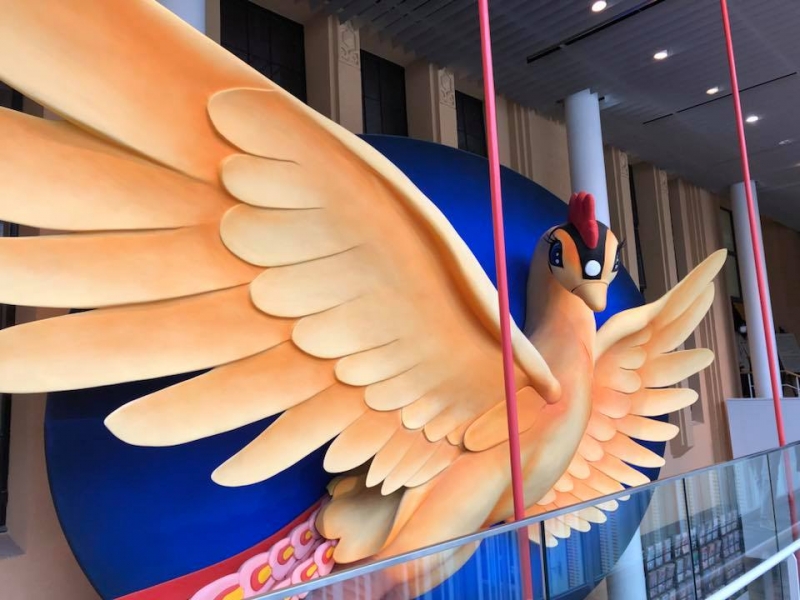 In the atrium from the first floor to the second floor, you can see a monument of a huge fiery bird drawn by Osamu Tezuka, one of Japan's leading cartoonists. This "fire bird" object was made by a craftsman using the technique of making a Shinto altar in Kyoto.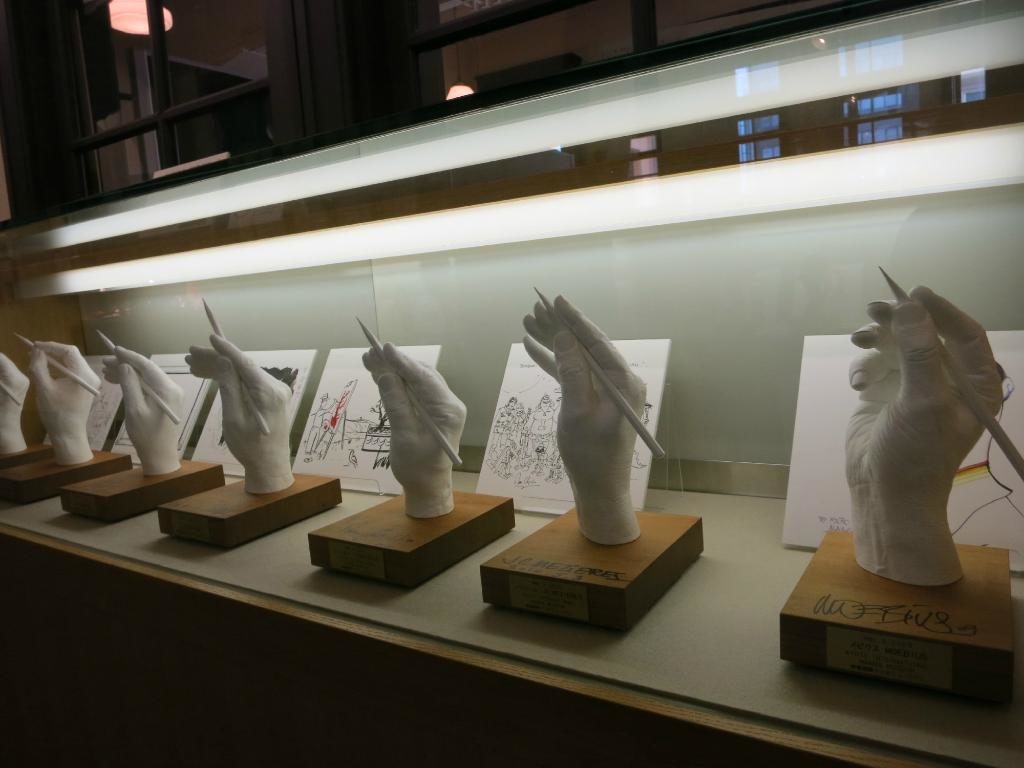 On the second floor, there are plasters of the hand lined up with the signatures of cartoonists. Among them, there is one by Fujiko Fujio (A) who is famous for Kaibutsu-kun and Ninja Hattori-kun. And there are many hands of plaster of artists including people engaged in related the manga industries in Japan and overseas such as Hayao Miyazaki, Takashi Yanase, Jiro Taniguchi, Shigeru Miyamoto and Mobius.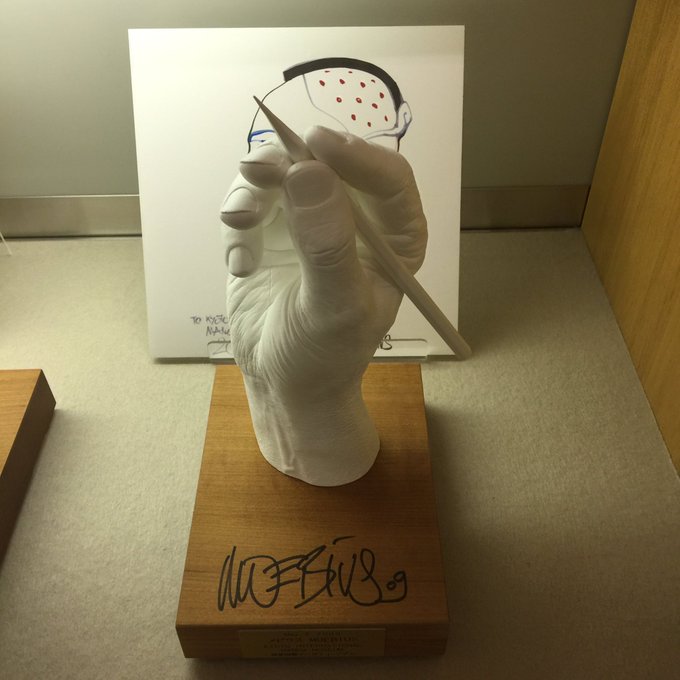 There are lots of cartoonist's illustrations and signatures on the wall.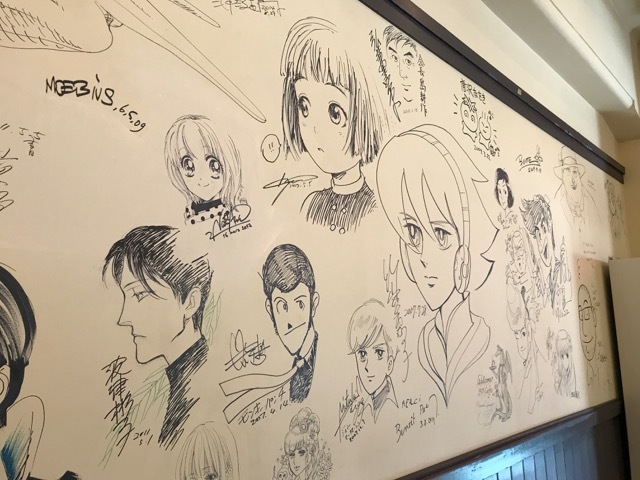 There is a shop at the entrance of the museum. They have many popular manga and anime character goods.
We have hand towels, T-shirts, stationery, can badges, and key rings. If you like manga and anime, there are plenty of things that look like a treasure trove, and you'll be thrilled.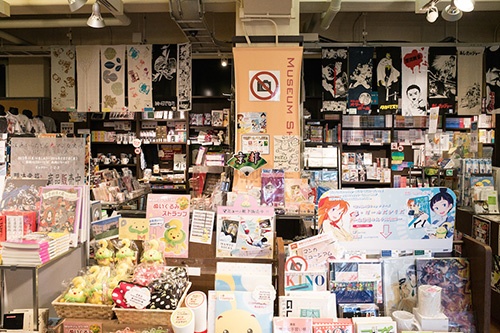 Opening hours: 10:00 ~ 18:00(Admission ends at 17:30)
Closed: Wednesdays (If it is a national holiday, the museum is open and closed on the following day.) New Year holidays

Admission fee:
Adult: 800 yen (Group: 640 yen)
High school and junior high school students: 300 yen (240 yen)
Elementary school students: 100 yen (80 yen

Access:
[Kyoto Municipal Subway]
near Exit 2 of Karasuma Line/Tozai Line "Karasuma Oike" Station

[Kyoto City Bus]
Take route 15, 51 or 65 and get off at "Karasuma Oike" bus stop.
[Kyoto Bus]
Take route 61, 62 or 63 and get off at "Karasuma Oike" bus stop.

Address: Karasuma-dori Oike-agaru, Nakagyo Ward, Kyoto City