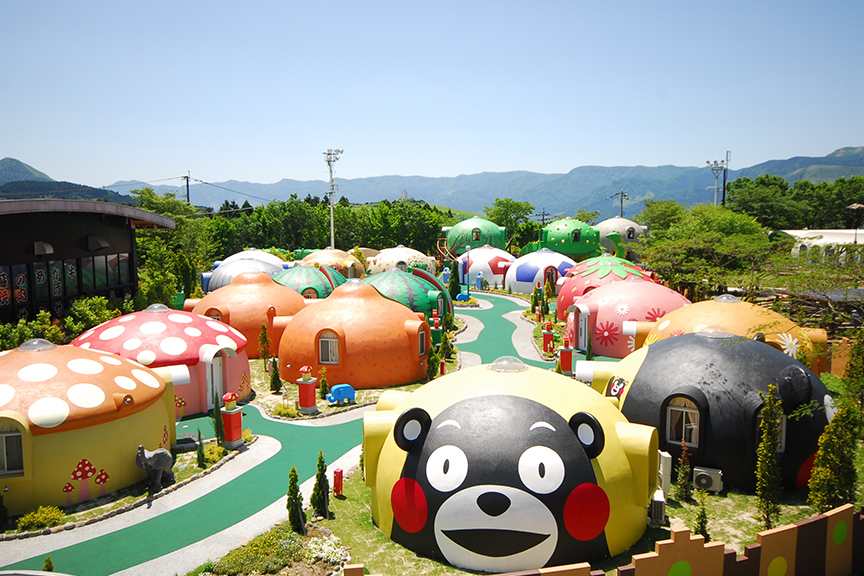 All "Aso Farm Village" accommodations are round dome-shaped. It is in Aso Farmland. Round room without pillars is so unique. It is located in Aso National Park and surrounded by the magnificent nature of Aso. It is like a world heritage village.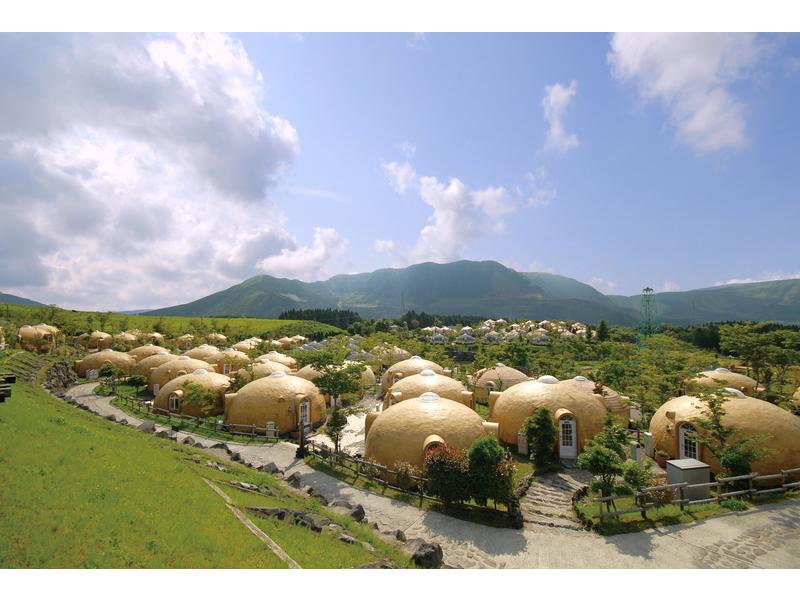 The domed hotel is divided into 3 areas, the Village Zone, the Royal Zone and the Dream Zone. In the Village Zone, more than 300 guest rooms are exist with each different taste. You can choose a Western-style room, a Japanese-style room, or a dome depending on the number of guests. The royal zone is an area with gate doors and a private garden, and there are individual rooms such as maisonette type. It is a spacious space like staying at a villa.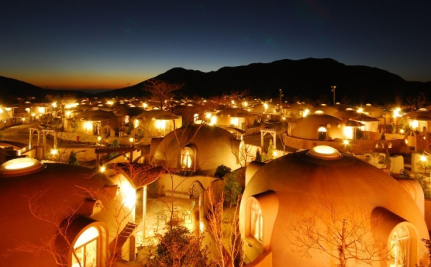 You can have breakfast and dinner at a buffet restaurant and a local cuisine restaurant in Aso Farm Land.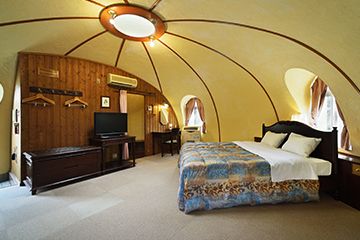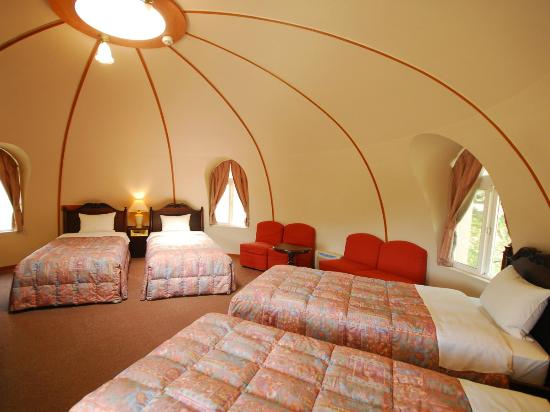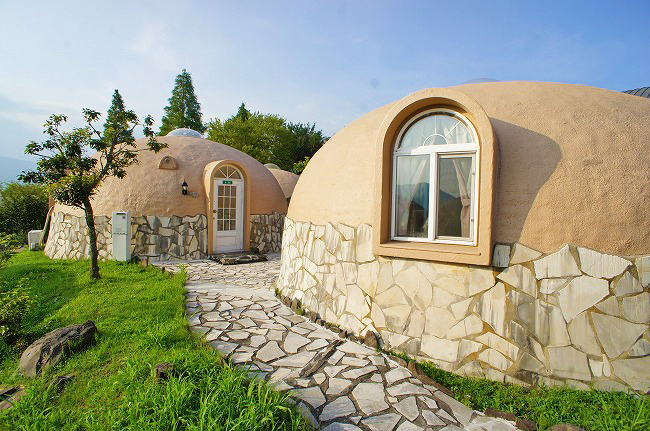 *Aso Farm Village
*adress: 3 -5579 Oaza Koyo, Minamiaso-mura, Aso-gun, Kumamoto   Access:70 minutes by car from Kumamoto IC on Kyushu Expressway, 40 minutes by car from JR Kumamoto IC "Higo-Ōzu Station".
Resonare Tomanu Ice Hotel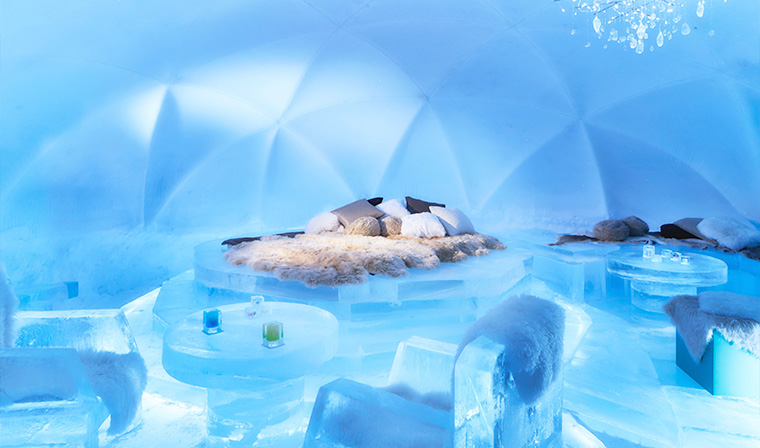 At the Hoshino Resort Tomamu, there is a city of ice called "Ice Village" which appears only during winter. "Ice Hotel" opens in this city only during the coldest part of winter. "Ice Hotel" has a lot of fun other than staying, such as "Ice open-air bath" and "Iori no Yuagari-dokoro".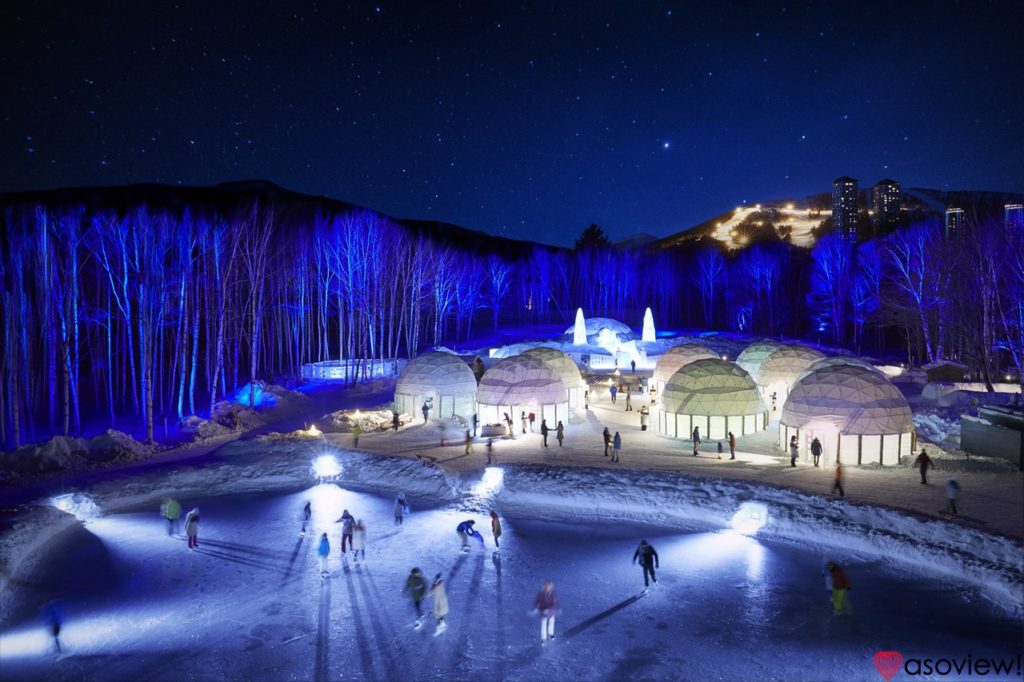 "Ice Hotel" features a dome made of a piece of ice. There are also ice beds, ice sofas, and ice tables. You will have a special experience unique to Tomamu. You can sleep in the sleeping bag which can cope with minus 30 degrees Celsius. It keeps you warm until the morning, and you can enjoy the morning ice view that you can't usually see.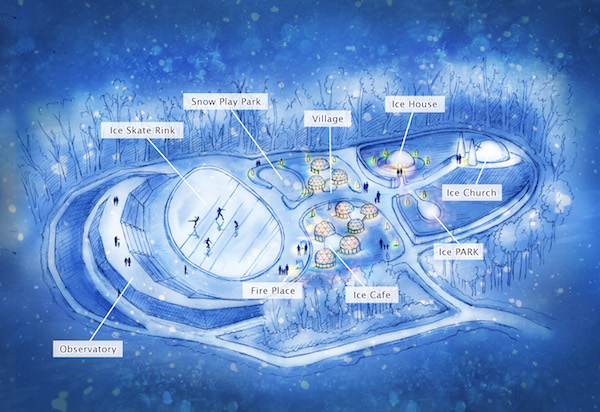 During the opening hours of the Ice Village from 17 o'clock to 21:30, even visitors can visit the "Ice Hotel". But only guests can lie down on an ice bed or chat on an ice chair. You can stay at this "Ice Hotel" from 22 o'clock to 8 o'clock the next morning. Only 1 group (Up to 2, elementary school students and above) can actually stay a day.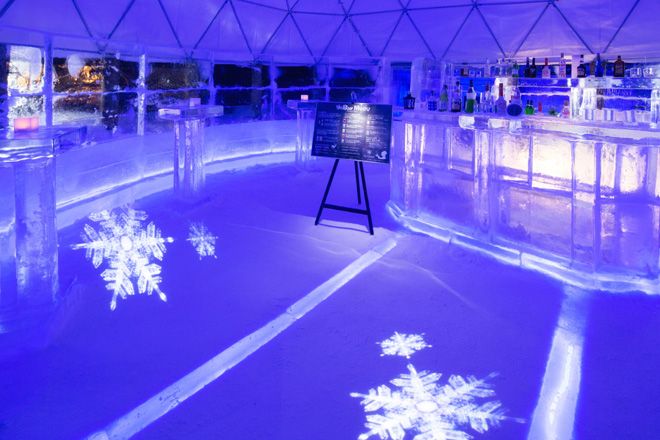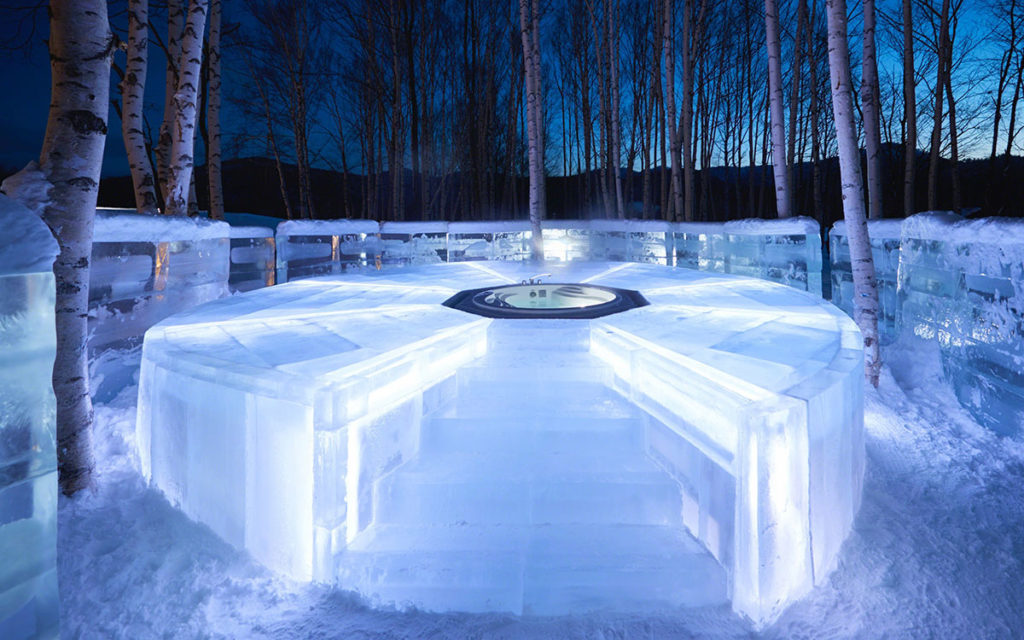 There is also an open-air bath surrounded by white birch forest and ice. Taking an open-air bath in the cold air will be a special experience.
The room to change clothes is a small hut. This is not made of ice, so there is also a stove. The open-air bath has a jet bath embedded in the center of the round ice about 6 meters in diameter.
*Period: January 14, 2017 to February 28
*Accommodation: 23: 00 ~ 8: 00 the next morning
*Location: City of Ice "Ice Village"
*Accommodation fee: 20,000 yen for 1 person
*Accommodation capacity: Limited to 1 group and 2 people per day (Elementary school students and older)
*Reservation: Reservation required 7 days in advance via website
Adress: Hokkaido Yufutsu-gun, Shimukappu Village, Nakatomum, Hoshino Resort, Tomamu
Book and Bed in SHinjyuku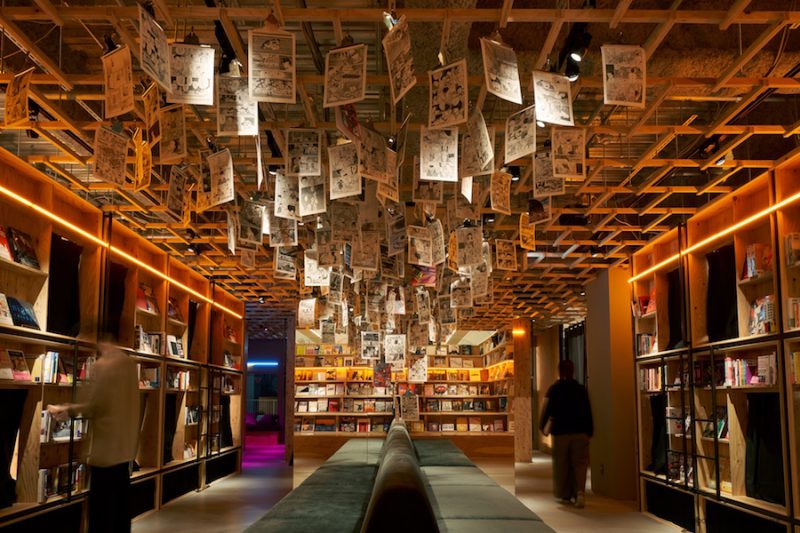 There is a hotel "BOOK AND BED TOKYO" "which is like a bookstore in Shinjuku.". Because of its uniquen concept and stylish interior design, it is becoming popular not only among foreigners but also among Japanese.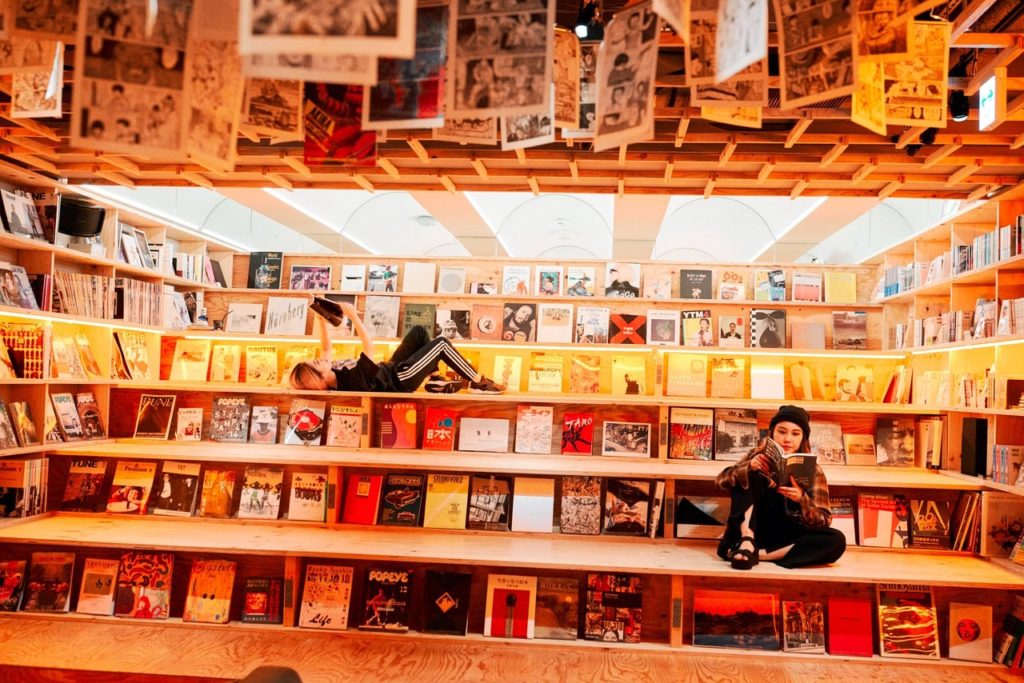 The hotel in Shinjuku is the largest in this series of hotel in Tokyo and offers a wide range of books, not only Japanese books but also foreign books, comics and magazines. Depending on the room type, 1 room can accommodate up to 1 ~ 2 people.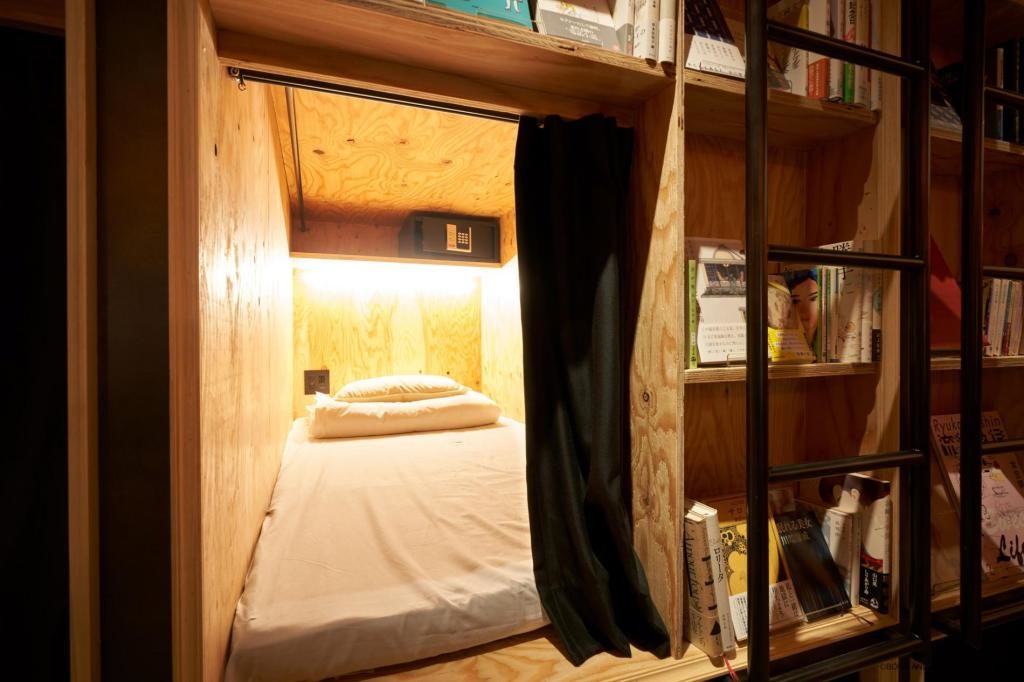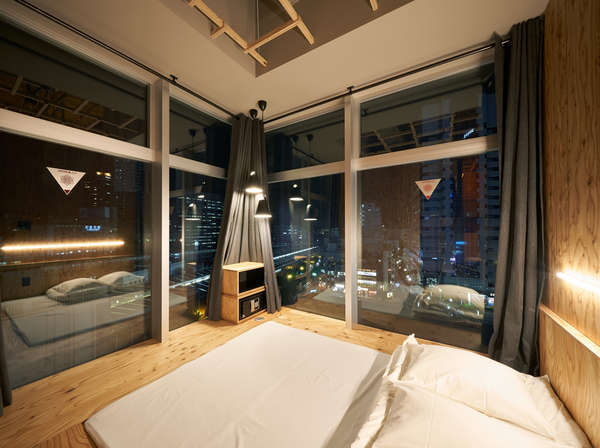 There are red sofas by the window. This hotel is located on the eighth floor of the building, so the view from the window is wonderful. You can enjoy the night view of Shinjuku at night.
In the accommodation space, there are many books lined up like a library, and there is a bed like an Oshiire (or Japanese traditional wardrove) between the bookshelves You can choose from 4 types of beds to suit your mood, and you can relax and enjoy your own "a blissful moment" on the bookshelf that also includes a room. . One of the reasons why it is popular is its low price.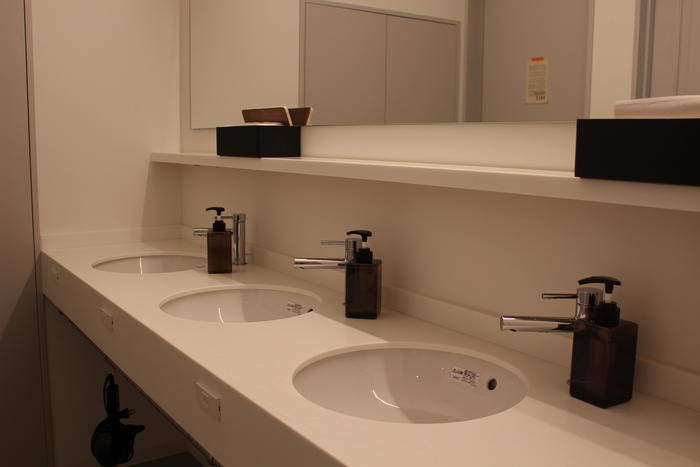 There are separate shower rooms for men and women separately, washrooms and toilets. Guests can use them 24 hours a day. You can borrow a hair dryer for free. The shower rooms and washrooms are clean.
"Daytime users" are not allowed to use the showerroom.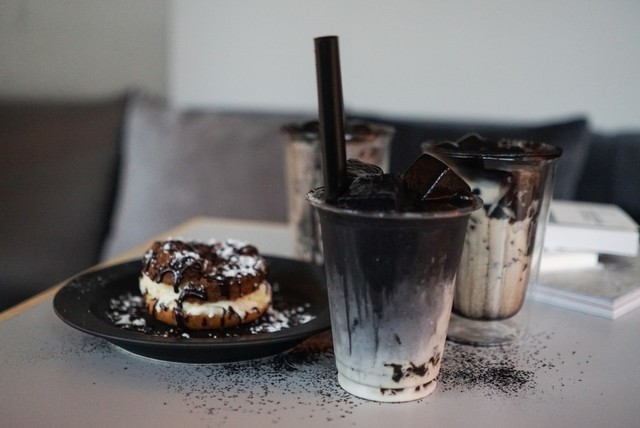 Shinjuku branch has a cafe space for people who don't stay overnight.
"Black drink" made of bamboo ink are popular.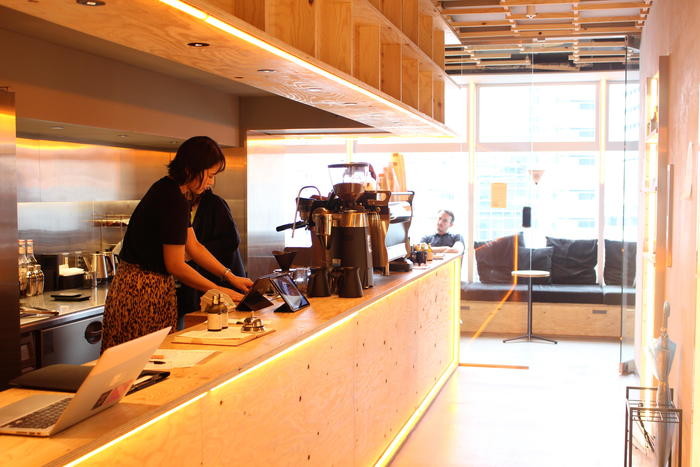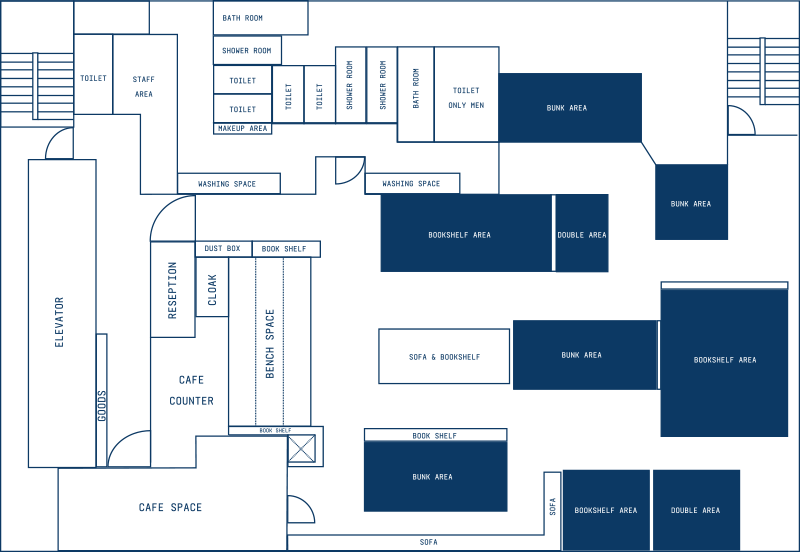 Accommodation price: Single 5,300 yen + Tax ~, Double 10,000 yen + Tax ~

In Tokyo, the Ikebukuro main store opened in 2017, the Asakusa store opened in 2018, the hotel in Shinjuku opened in May 2015, and a new hotel opened in Shinsaibashi, Osaka, in the fall of 2018. In other areas, in Kyoto and Fukuoka.
Book and Bed Tokyo Shinjuku
Address: 1- -5 -27 Kabuki-cho APM Building, 8F, Shinjuku-ku, Tokyo Access: 6 minute walk from JR Shinjuku Station East Exit, 1 minute walk from Seibu Shinjuku Station South Exit, 10 minute walk from Shinjuku Sanchome Subway Station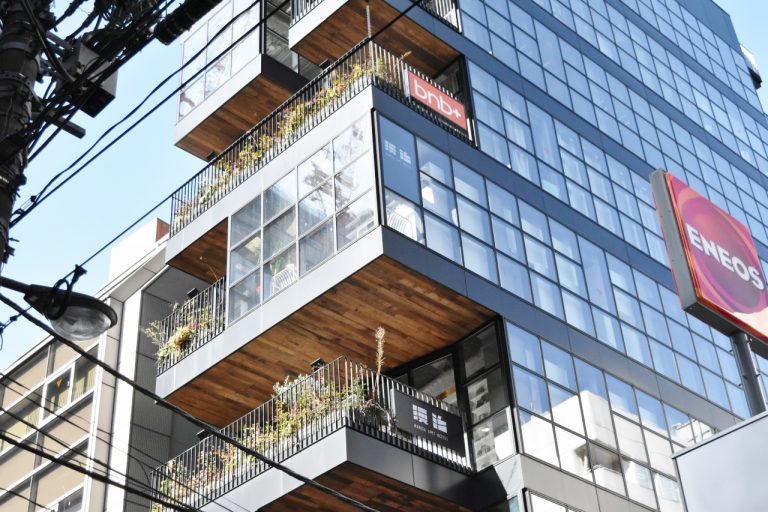 This hotel is in Jinbocho, Tokyo. There are many bookstores in Jinbocho and it is one of the world's largest bookstore districts where book events are held every year.
A hotel with more than 5,000 comic books "Manga Art Hotel Tokyo (MANGA ART HOTEL, TOKYO)" opened in the Jinbocho area on February 1, 2019.Mr. Yamanouchi, the "Architects of the Year 2017" -winning architect, designed the hotel and developed its brand. This hotel occupies two floors of the building, and it has various ideas.  In order to make the space to be buried in comics, white was adopted as the base of the interior .So,the cover stands out. The floor is pale pink and brass plates are attached to the ceiling to relieve the feeling of blockage.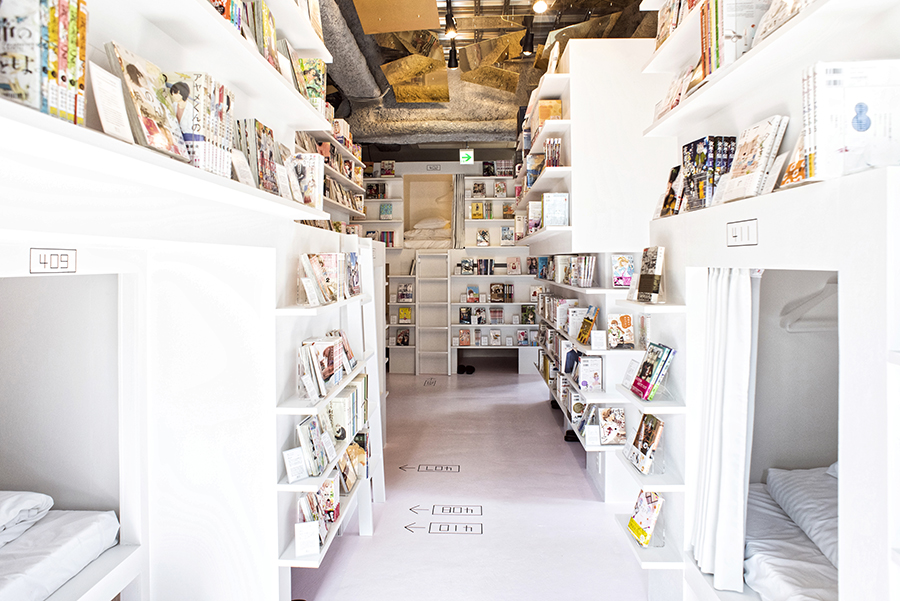 The theme of this hotel is "a hotel where you can't sleep". There are 5,000 comic books selected from the viewpoint of "Art". All manga books with comments of the staff and available for purchase. The selected manga is different on the women's floor and men's floor.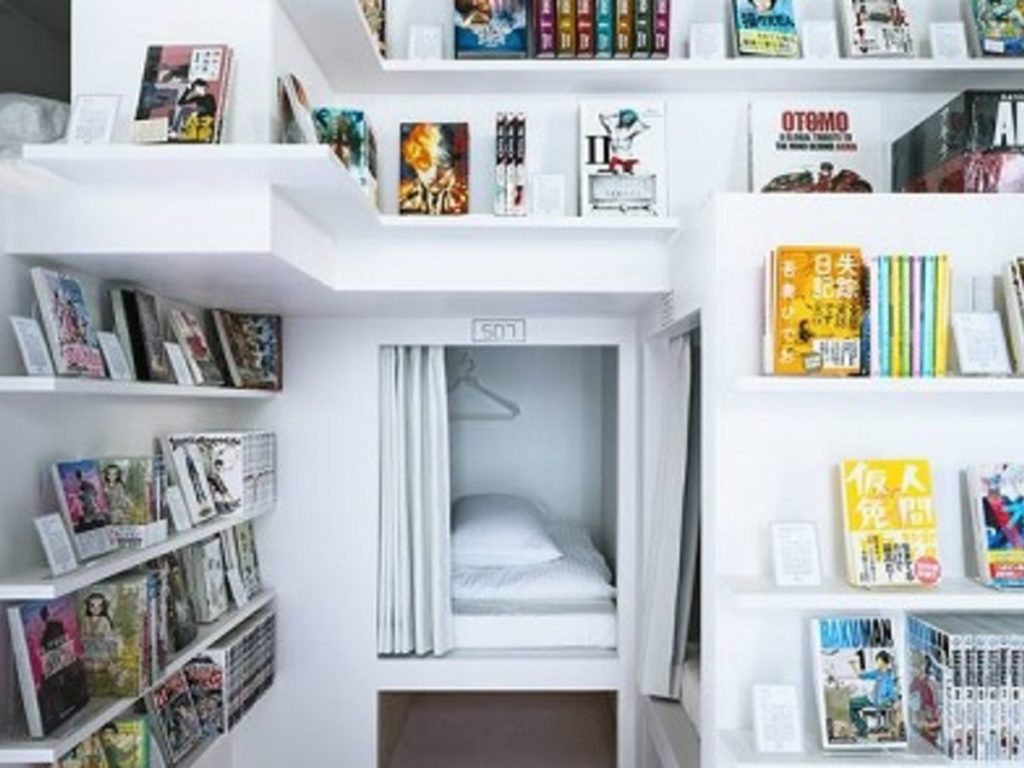 The hotel consists of three airyas. The reception on the 5th floor where PUBLIC ZONE is located is finished with neon colored acrylic board. Toilets and shower rooms in the unity zone are characterized by signs inspired by cartoon frames. The accommodation space is called MANGA ROOM.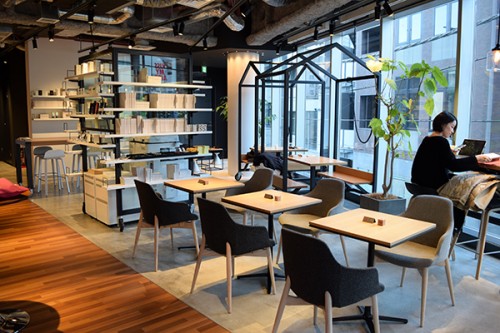 There are 16 women's rooms on the 4th floor and 19 men's rooms on the 5th floor.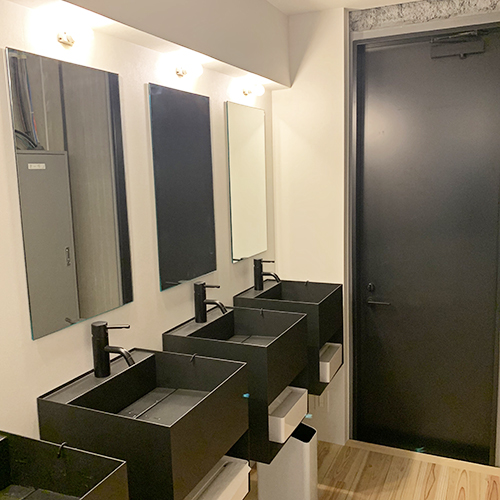 Accommodation fee: Weekdays 4,800 yen to 5,800 yen, Saturdays, Sundays and holidays and the day before 5,800 yen to 6,800 yen
Manga Art Hotel Tokyo
Address: 1 -13 -14 LANDPOOL KANDA TERRACE 4th and 5th floor, Kandanishiki-cho, Chiyoda-ku, Tokyo
Access: *1 minute walk from B7 exit of Ogawamachi Station on Toei Shinjuku Line
*1 minute walk from exit B7 of Awajicho Station on the Tokyo Metro Marunouchi Line
*1-minute walk from exit B7 of Shin-Ochanomizu Station on the Tokyo Metro Chiyoda Line
*7 minutes walk from A9 exit of Jimbocho station on Tokyo Metro Hanzomon line