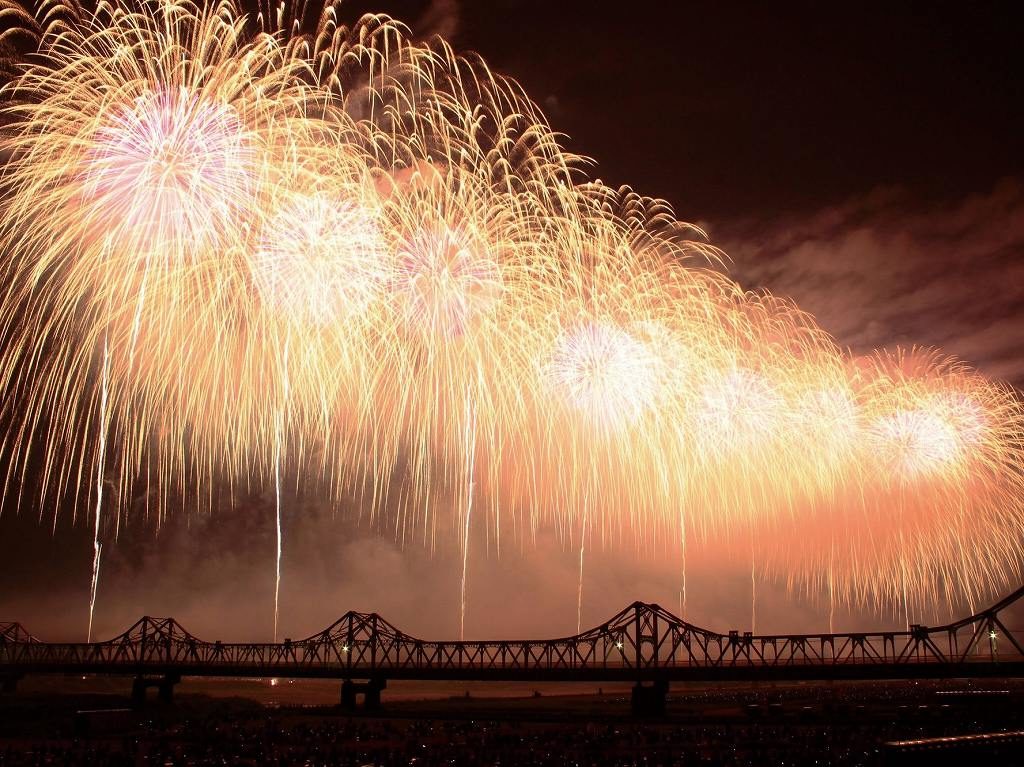 Most of the fireworks festivals are held only for one day, but this fireworks festival is held for two days every year. There are nearly 40 fireworks programs for about 2 hours each day. Among them, "Phoenix Fireworks" which is about 2 km in length and is launched with the famous song 'Jupiter' of Ayaka Hirahara's for about 5 minutes. "Sho-san-shaku dama" which is about 90 cm in diameter ,about 650 m in flowering width, are beautifully harmonious with Nagaoka Fireworks. Niagara fireworks are usually set by the 2 bridges of Ote Ohashi and Chosei Bridge.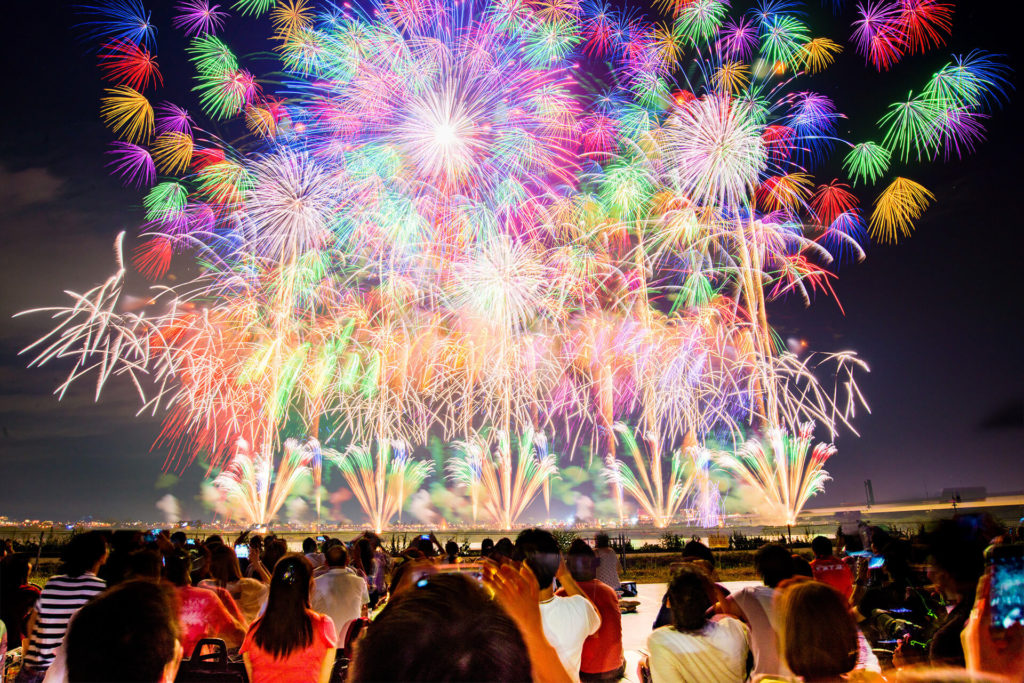 Venue: The bank of the Shinano River at the downstream of Chosei Bridge, Nagaoka City, Niigata Prefecture.
Gion Kashiwazaki Fire Works Festival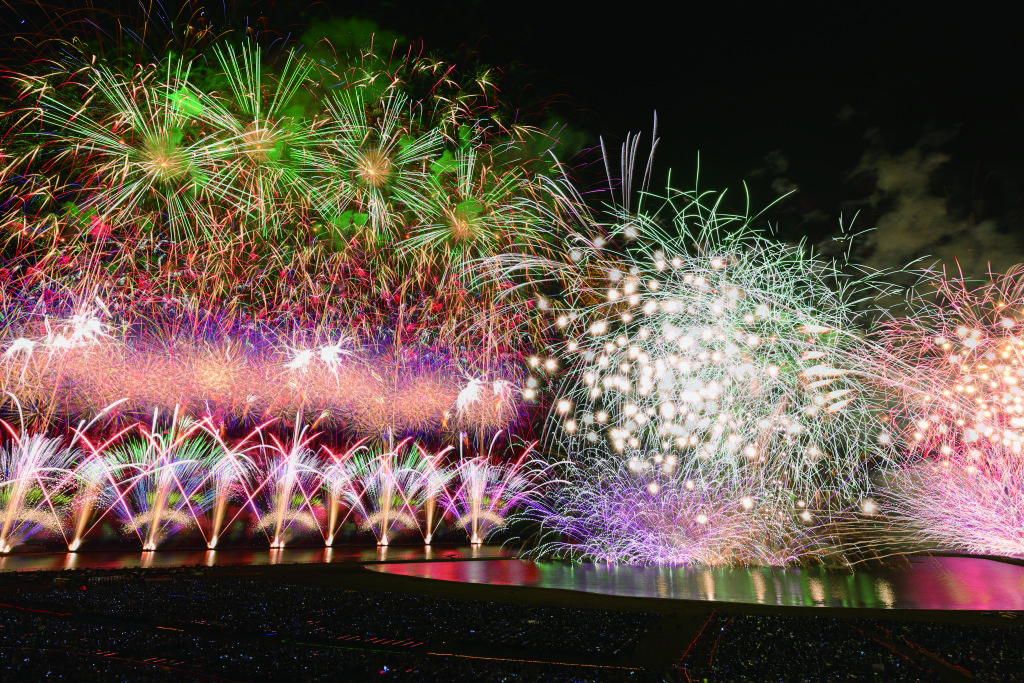 "Gion Kashiwazaki Matsuri Umi no Ohanabi Taikai" is one of the "Three Greatest Fireworks in Niigata area" along with Nagaoka Festival Fireworks and Katakai Festival. Because of the vast ocean setting, you will be overwhelmed by the fireworks launched. First 10 of all, 100 jets (Shakudama (balls measuring about 30 cm in diameter), flowering width about 320 m) will be launched from 1.5 km away from the offshore. Such a gorgeous program can only be seen here in Kashiwazaki. Furthermore, the fireworks called "undersea star mine" which fireworks are launched from both sea and land, are overwhelming beauty. Other than that, the launching style focusing on Ootama fireworks is overwhelmingly popular among fireworks fans all over Japan.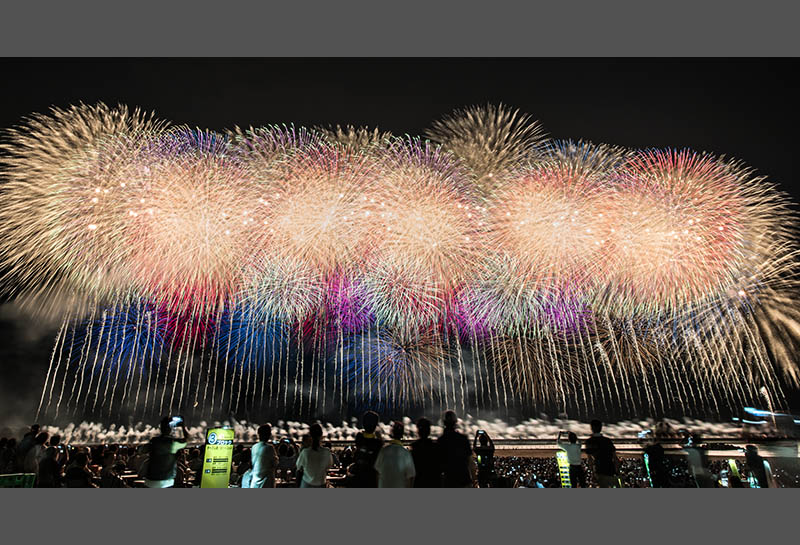 Venue: Niigata Prefecture, Kashiwazaki City, Central Coast, Minatomachi Seaside Park area
Access: 20 minute walk from Kashiwazaki Station on JR Shinetsu Main Line
Fireworks Competition in Omagari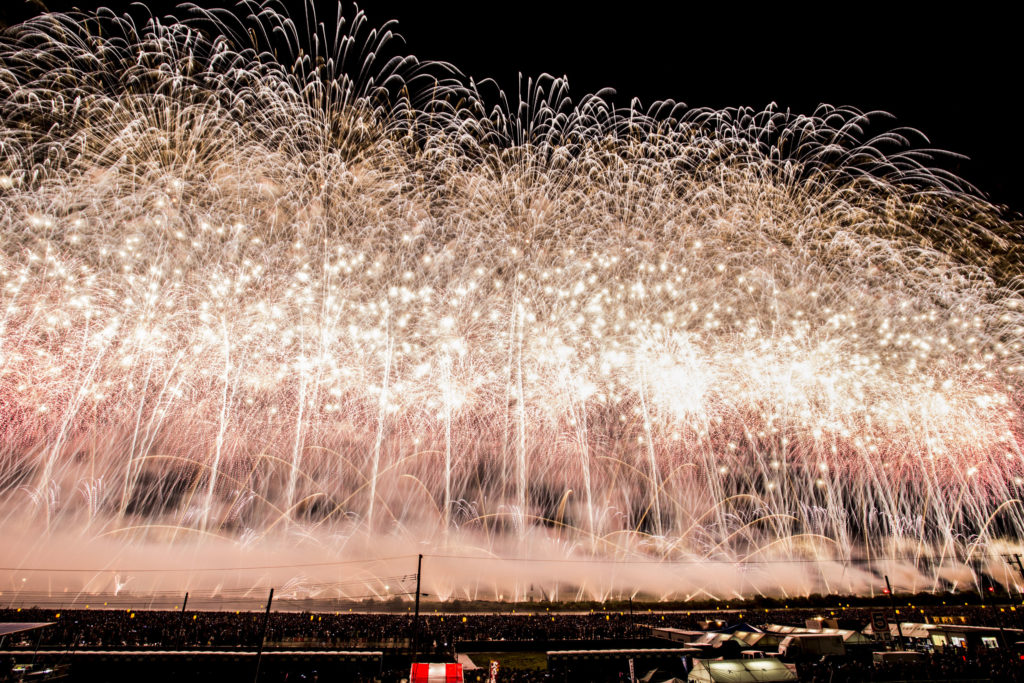 "Omagari fireworks Festibal" is counted as one of the three major fireworks festivals in Japan along with "Nagaoka Festival" and "Tsuchiura National Fireworks Festival". It is said to be the most prestigious fireworks display in Japan. It is a competition where the works of the fireworks craftsmen who have studied so much are launched and they compete with each other. Only selected fireworks makers are allowed to participate in this competition. You can see a lot of complete fireworks here that you can't see anywhere else. The winner of the competition will be awarded Japan's most prestigious title, "Prime Minister's Award".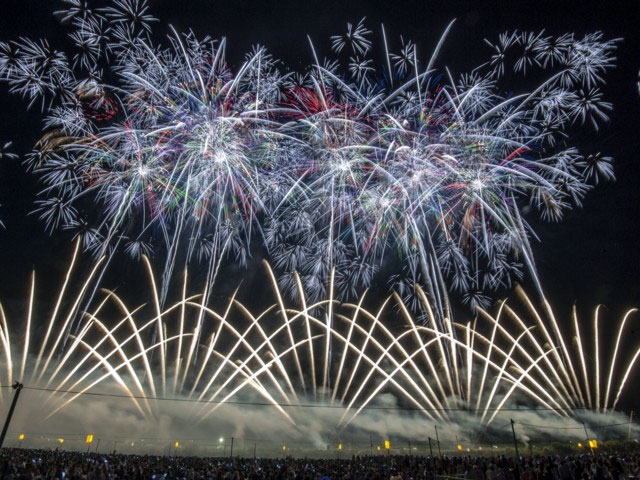 Saturday, August 31, 2019 17: 15 ~ 18: 00 (Daytime Fireworks ), 18: 50 ~ 21: 30 (THE NIGHT FIREWORKS)
Venue: Daisen City, Akita Prefecture (the riverbed on the right bank of the Daikyoku Omono River, Daisen ("Omagari no Hanabi" Park) City)
Nagano Ebisuko Fireworks Festival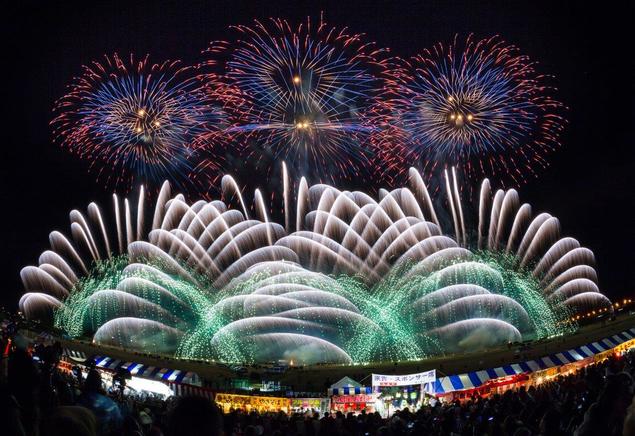 Ebisu-ko is a festival held in November to pray for a bountiful harvest and prosperous business by worshipping the "Ebisu" of a god who doesn't go to Izumo. This fireworks festival started because fireworks were launched from morning to night for the Ebisu-ko festival. Behind the charged seats, there is a slope bank, and you can watch freely from there. You can see fireworks from the front on the bank just behind the pay seats.
Nagano Ebisu Ko Enka Taikai has a good reputation as "Japan's most beautiful late autumn fireworks". This fireworks festival is held in November. Nagano area has a low humidity climate in autumn, so you can enjoy clear light fireworks. The launch site and the viewing site are close, so you can enjoy very powerful fireworks. In addition, two fireworks artists representing Nagano are in charge of the launch, and you can enjoy creative fireworks from the opening to the finale that you will never get tired of.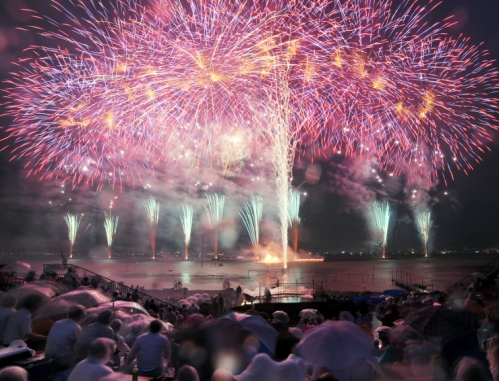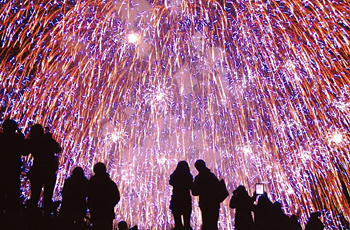 Access: 30 minutes walk from Nagano Station East Exit. You can also take a bus from the east exit of Nagano Station or from Zenkoji exit. (If it is not crowded, about 10 minutes.) There is also a shuttle bus from the east exit of Nagano Station. There is a charge for each bus.
Venue: Saigawa Daini Ryokuchi Park, Nagano City
Akagawa Fireworks Festival in Yamagata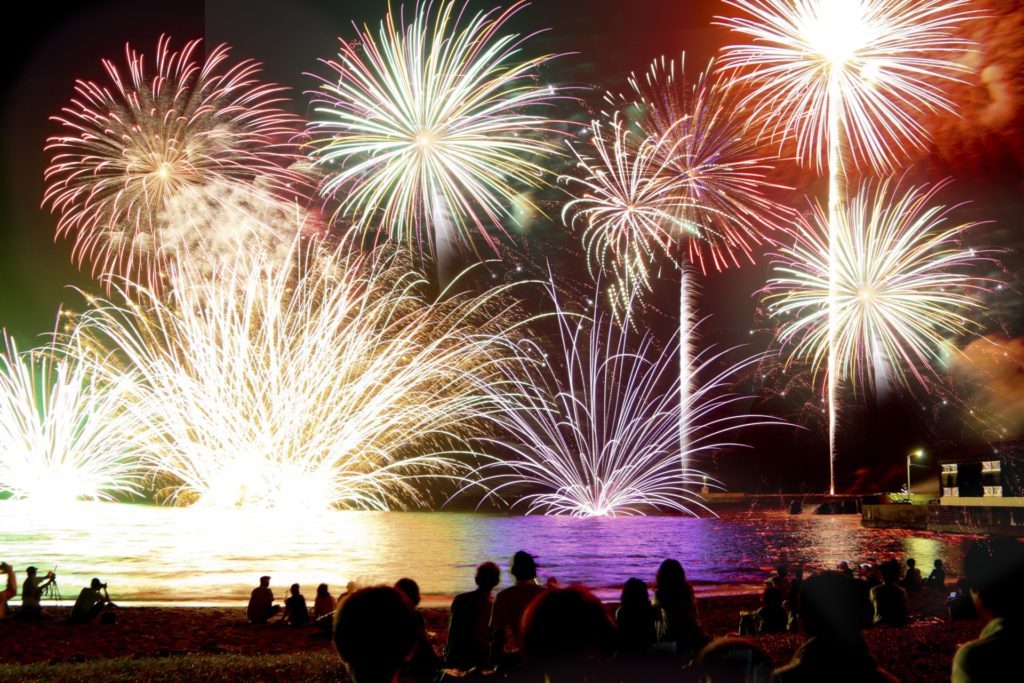 Taking advantage of the size of the Akagawa riverbed, approximately 12000 fireworks are launched within a range of approximately 700 meters. Selected companies will participate in the national design fireworks competition.
This festival was selected the best 10 for "100 best fireworks in Japan".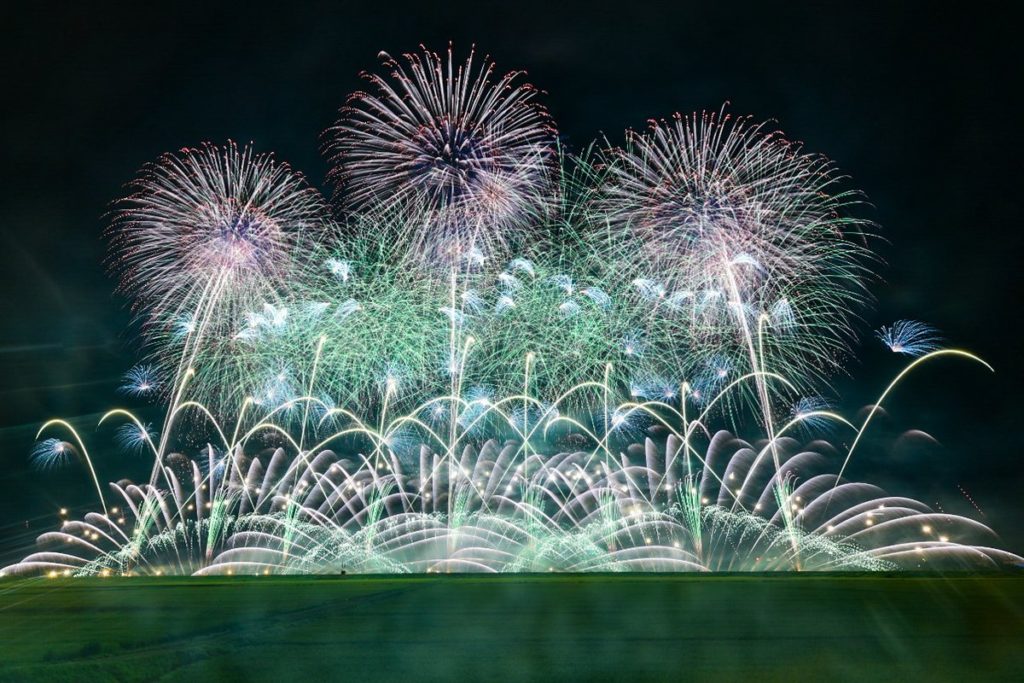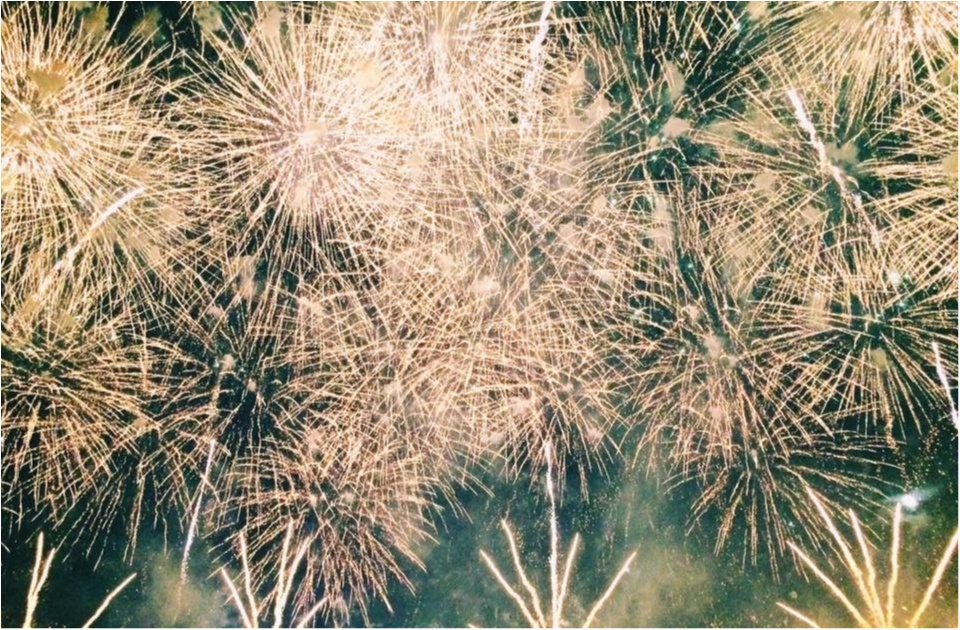 Venue: Akagawa riverside, Kirizoe-cho, Tsuruoka-shi, Yamagata Prefecture
Access: 15 minutes walk from Tsuruoka Station