Why is Kamakura so popular?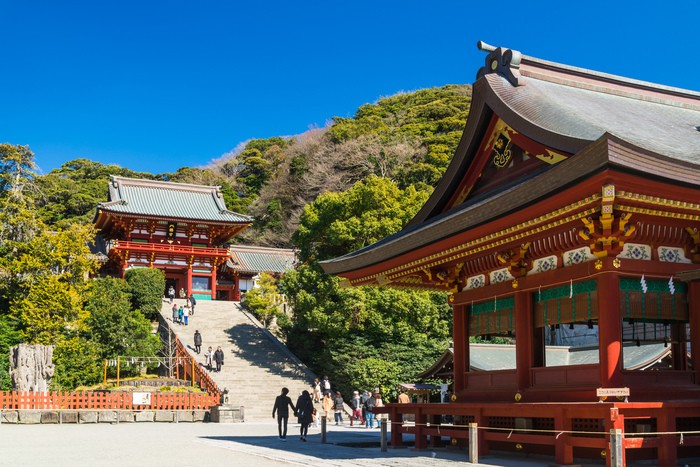 Kamakura is the central part of Kanagawa Prefecture located south of Tokyo. It takes only 1hour from Tokyo station by train. It was the most important city where Minamoto no Yoritomo established the Kamakura Shogunate (1185 ~ 1333), and it is located at the base of the Miura Peninsula facing Sagami Bay. It is surrounded by mountains on three sides and by the sea on one side.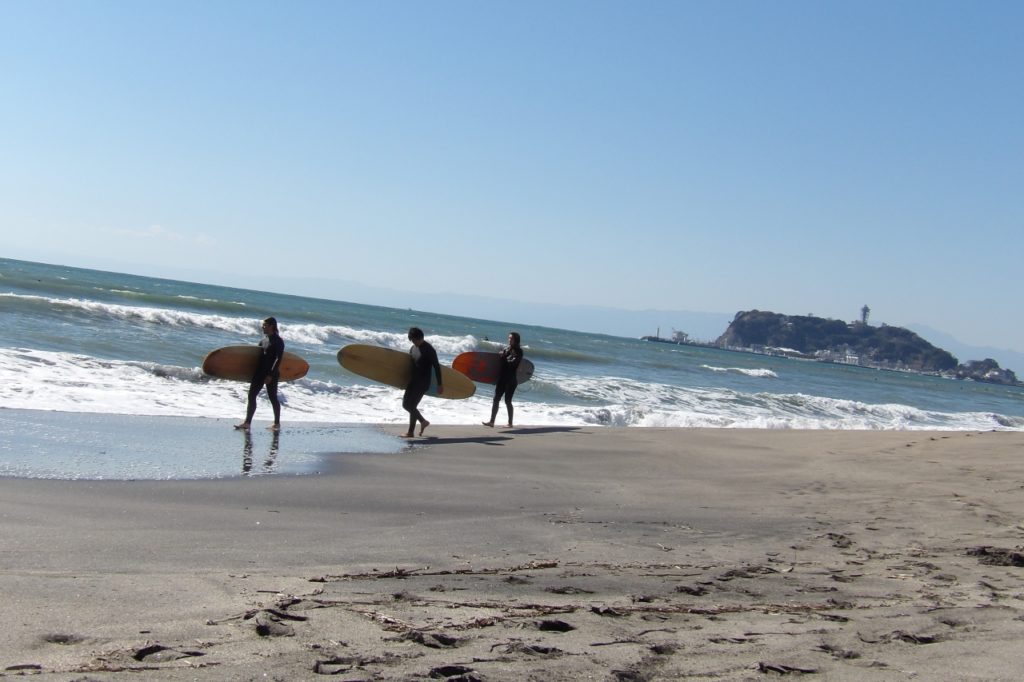 Since the Kamakura Sogunate (Japanese feudal government headed by a shogun) valued Buddhism at that time, a unique culture arose in Kamakura. This city still has some famous temples and is now visited by many tourists. In the modern era, Kamakura was inhabited by artists and writers called Kamakura Bunshi.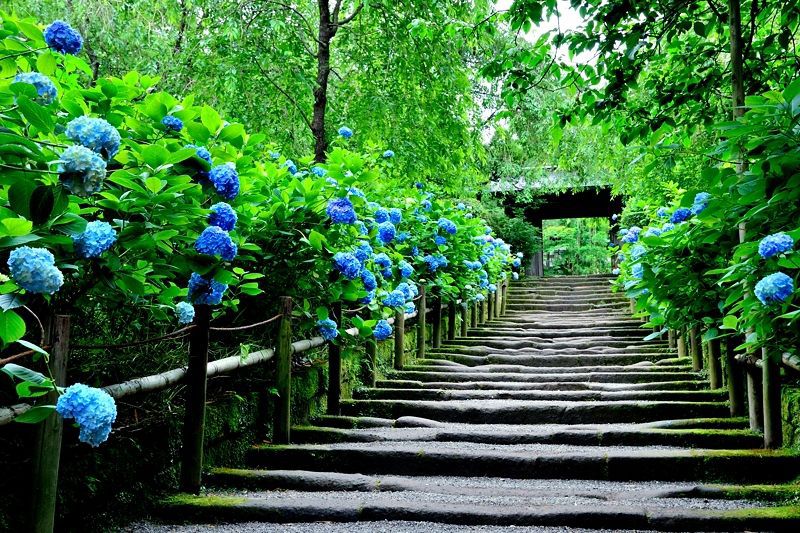 You can enjoy not only visiting temples in the nature but also shopping or eating at the Japanese restaurant around here.
Tsurugaoka Hachimangu Shrine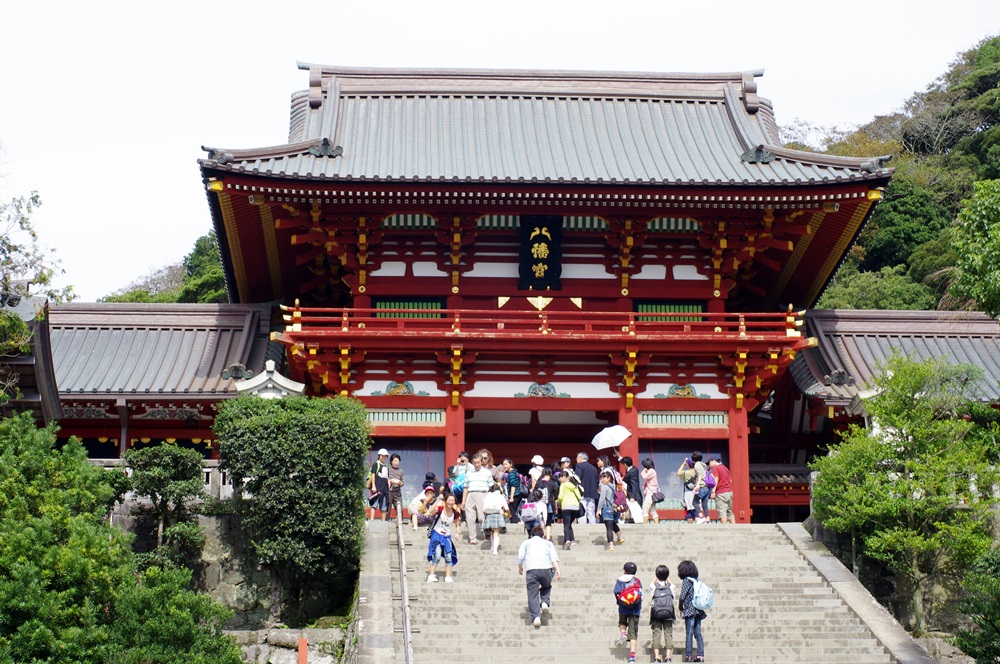 Tsurugaoka Hachimangu Shrine, which is designated as a national important cultural property, can be said to be a symbol of Kamakura. The city of Kamakura from there after stepping up the stone steps is worth seeing. There are streets nearby where you can enjoy shopping, such as Wakamiya-oji Street and Komachi Street, so let's visit there.

Tsurugaoka Hachimangu Shrine was built by Minamoto Yoriyoshi in 1063. The shrine was moved to its current place by Minamoto no Yoritomo who established the shogunate in Kamakura. Along with this, Tsurugaoka Hachimangu Shrine came to be worshiped as the god of the Minamoto families and came to be called the guardian god of Kamakura samurai. Even after the fall of the Kamakura Shogunate, Tsurugaoka Hachimangu Shrine became popular among samurai families as the god of the warrior's gate. In the Edo period, it received a lot of protection from the shogunate.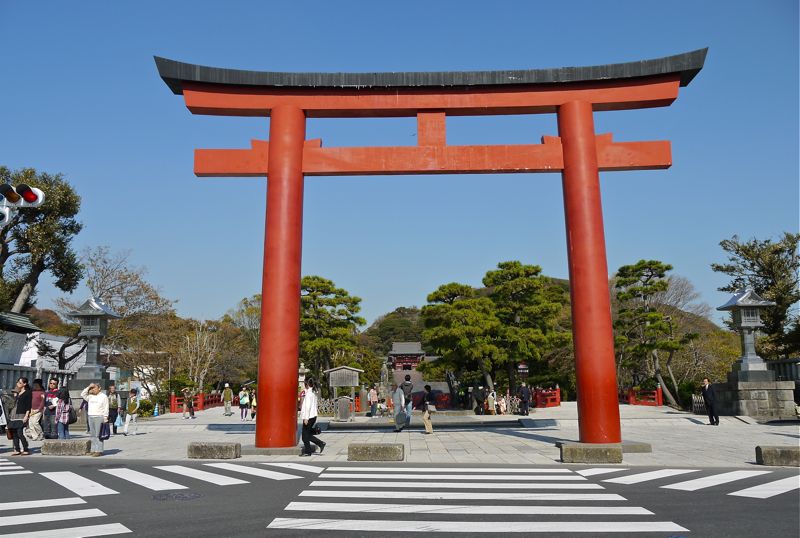 The approach to Tsurugaoka Hachimangu Shrine is famous for its beautiful cherry blossoms. On the approach connecting Kamakura Station and Tsurugaoka Hachimangu Shrine. Wakamiyaoji is the approach to Tsurugaoka Hachimangu Shrine that was built to pray for the safe delivery of Masako Hojo, the wife of Minamoto no Yoritomo. It connects Tsurugaoka Hachimangu Shrine to Yuigahama beach straight and is also the main road of Kamakura. There are three torii, the first torii, the second torii and the third torii from the beach side. There are 177 cherry trees lined up along the road, and it is a popular cherry blossom spot that has been chosen as Japan's 100 cherry blossom spots.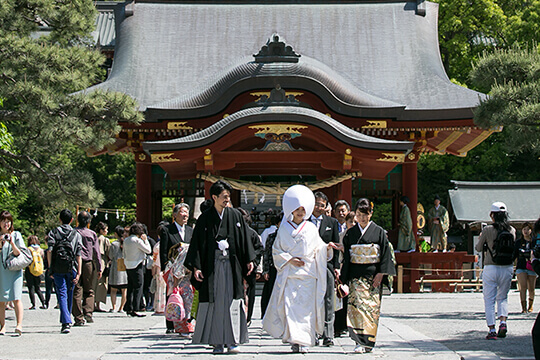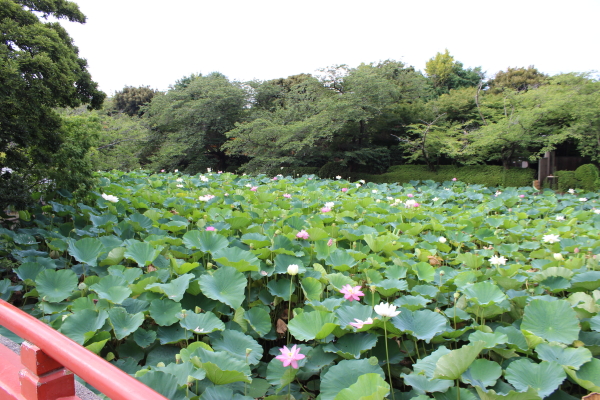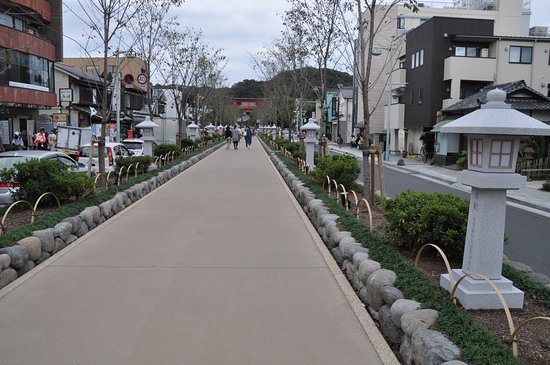 Wakamiya-oji Street is the approach to Tsurugaoka Hachiman-gu Shrine, which was constructed imitating Suzaku-oji Street of Heian-kyo. It is the center line of Kamakura which connects Tsurugaoka Hachimangu Shrine and Yuigahama in a straight line. A perspective method is adopted, and the road width becomes narrower as it gets closer to Tsurugaoka Hachimangu Shrine.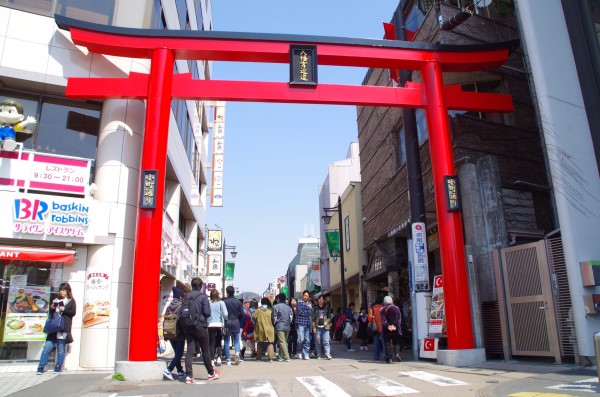 Komachi-dori refers to the street from Kamakura Station to Tsurugaoka Hachimangu Shrine.
It is now known as a sightseeing spot with many people, and it is always lively with tourists from overseas, families, couples and so on. . Not only is it a place for eating and walking where you can eat a lot of delicious food, but it is becoming famous as a place where venture companies gather. There are not only restaurants but also souvenir shops and goods shops on this street. These shops sell a lot of things that make people happy as gifts. You can also find Kamakurabori, a traditional Japanese craft.
Komachi-dori is a little far from the east exit of Kamakura Station. There you will soon see a large and distinctive torii gate. On the way to Komachi-dori from Kamakura Station, there is a shop called "Hato Sabure" which is famous for its yellow pigeon icon, "McDonald's" and a coffee shop called "Renoir". I think you can find it easily because it is very crowded.
There is a shop selling "Gibli goods" near the entrance of Komachi-dori, so you can use it as a landmark.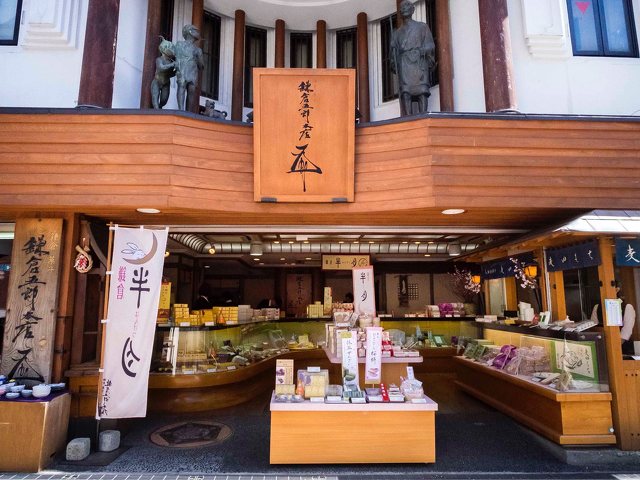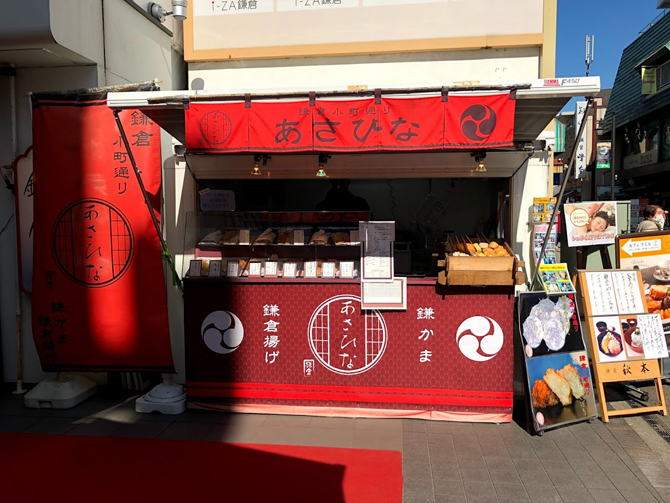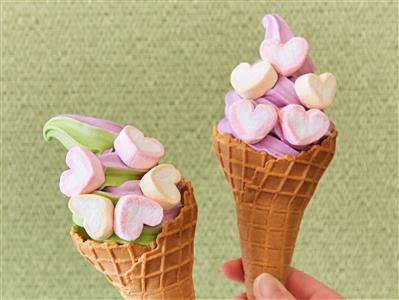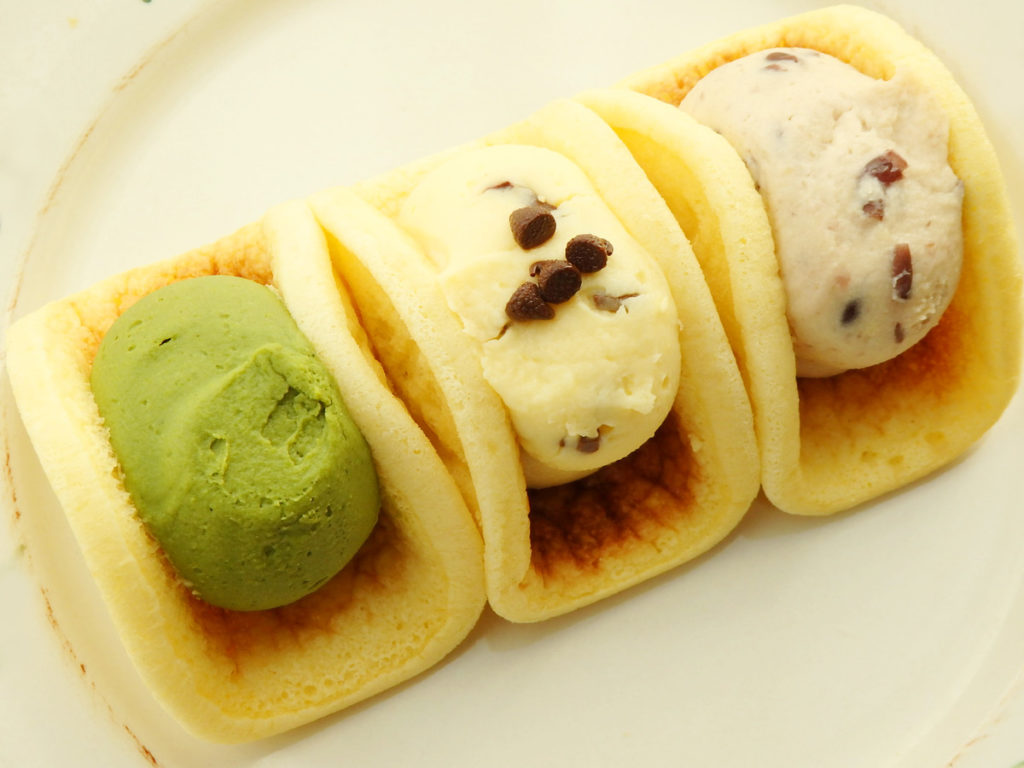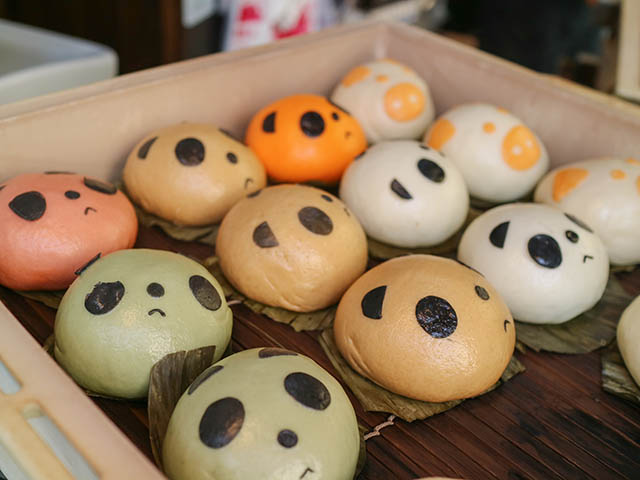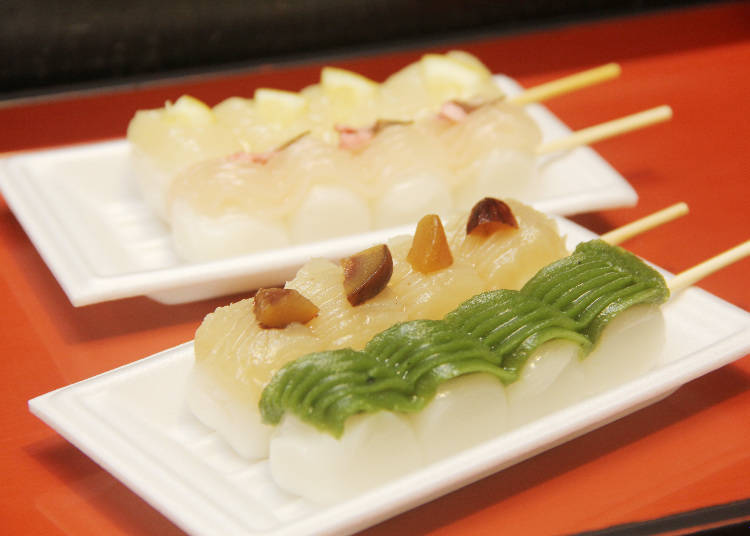 The Great Buddha in Kotoku Temple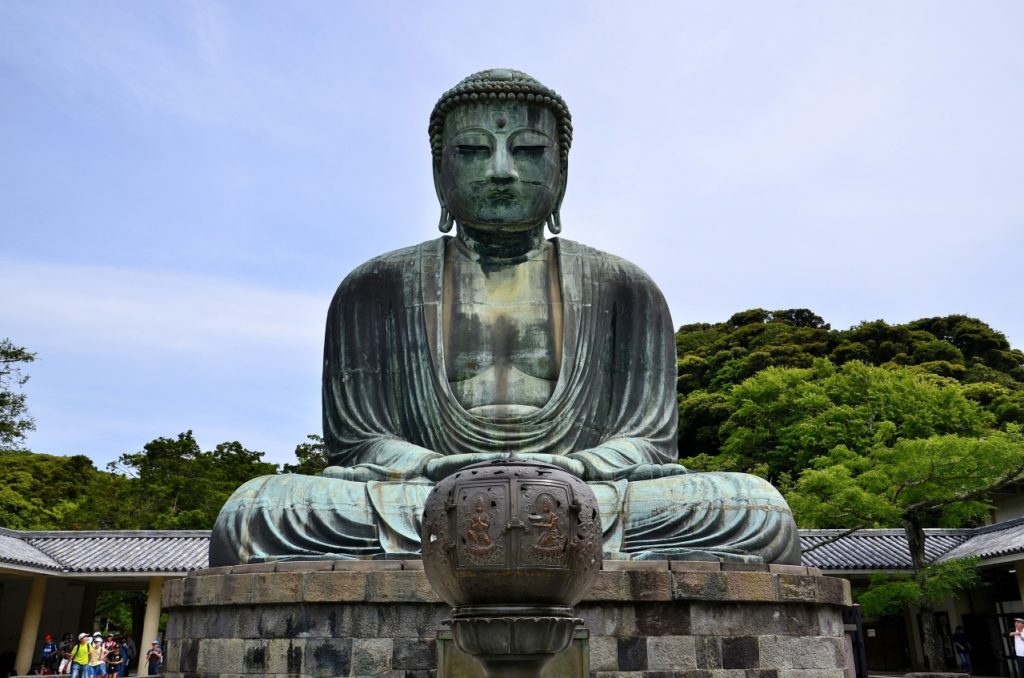 You can see Kamakura Great Buddha in Kotokuin in Kamakura, which is the second largest national treasure. The admission fee is 200 yen, but you can enter the Great Buddha for an additional 20 yen. When you visit, let's see the Great Buddha from both inside and outside.
The Great Buddha, the principal image of Kotoku-in Temple in Hase, a famous place in Kamakura, was built by the third regent of Kamakura, Yasutoki HOJO in his later years.
The first Great Buddha was made of wood. And 4 years later, in 1247, the Great Buddha collapsed due to a rainstorm, so another Great Buddha of Kongo was built in 1252. Amida Nyorai is 12.38 meters tall and weighs 121 tons in total. The Great Buddha of Kamakura is the only national treasure among Buddha statues of Kamakura.
Access: 7 minutes walk from "Hase Station" on Enoshima Railway.
Closed: none
Opening hours: [April-September] 8: 00 ~ 17: 30
[October to March] 8: 00 ~ 17: 00
*The inside of the Great Buddha is open from 8: 00 ~ 16: 30.
Entrance fee: Adult 200 yen, Elementary school students and younger 150 yen
*The entrance fee inside the Great Buddha is 20 yen.
Address: 4 -2 -28, Hase, Kamakura-shi, Kanagawa
Kamakura High School Mae Station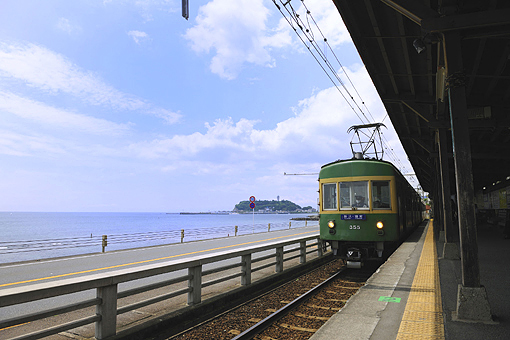 Enoshima Dentetsu is familiar to many people as a railway line of Shonan. "Kamakura Kōkō-mae Station" is just in the middle of the line connecting Fujisawa and Kamakura. When you get off at the platform, the blue sea spreads in front of you. Shichirigahama is in front, Miura Peninsula on the left and Enoshima on the right. Kamakura Koukoumae Station is one of the best scenic stations of Enoden, and has been selected as one of the "100 best stations in the Kanto region" as the sea is approaching. You can almost hear the sound of waves.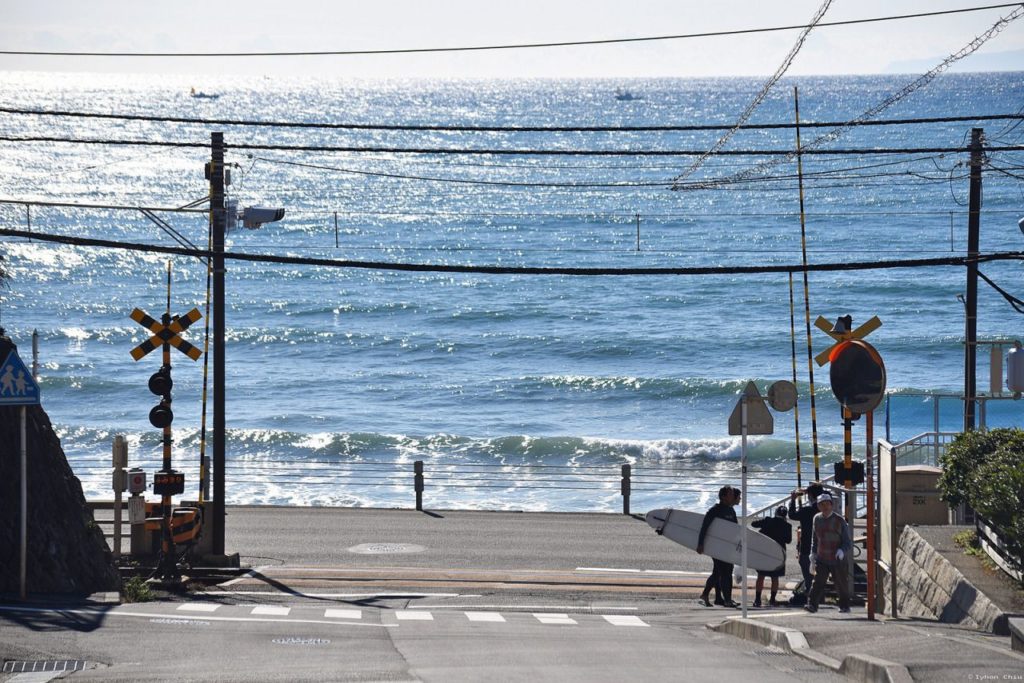 "Kamakura Kokou Mae No.1 crossing" is located about 100 meters east of the station. This small crossing with a blue ocean background is the scene of the opening of the popular 1990s anime 'Slam Dunk'. 'Slam Dunk' is not the only anime series in which the "Kamakura Kokou Mae No,1 railroad crossing" is seen as "Holy Spot". You can also see this spot in the anime called 'TARI TARI', which depicts high school students singing in chorus,'Hanayamata', which depicts junior high school girls devoting themselves to yosakoi.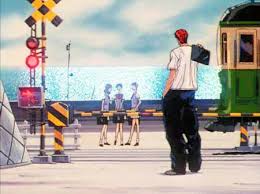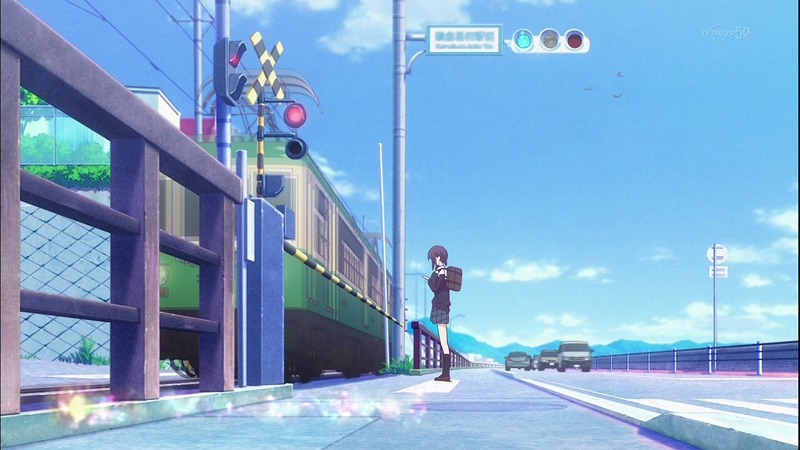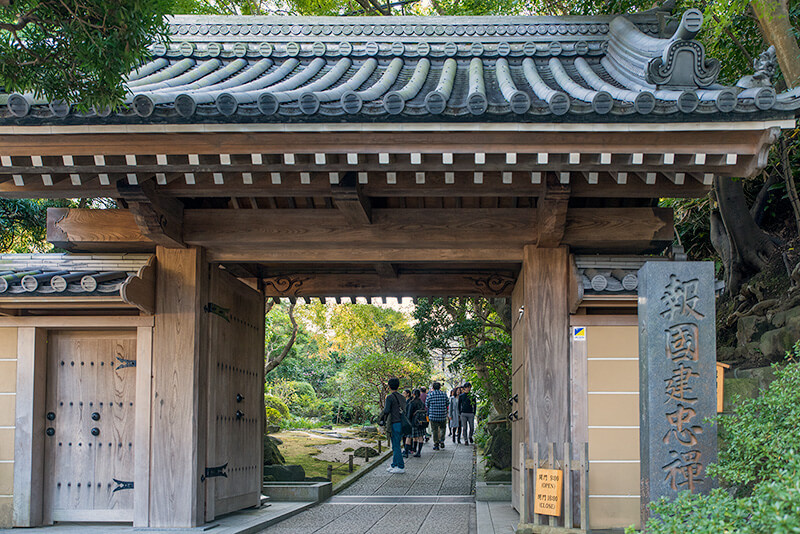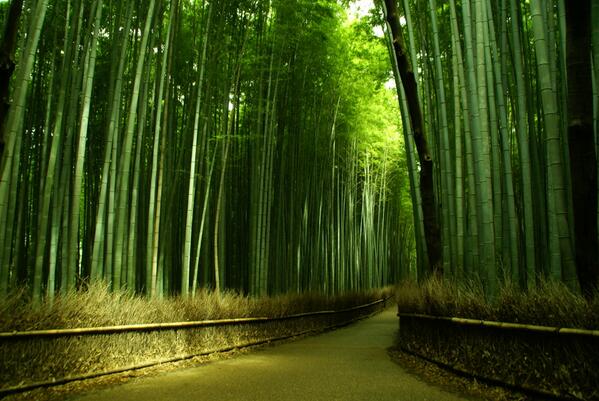 "Hokokuji Temple" is famous for its beautiful bamboo. The temple has been awarded three stars by Michelin Green Guide, which rates sightseeing spots. It was founded by the grandfather of Ashikaga Takauji who founded Muromachi Shogunate. In the bamboo grove, there are lanterns and stone Buddhist statues here and there, and you can enjoy the Japanese atmosphere.
You can enjoy matcha at Hokoku-ji Temple (Hokokuji).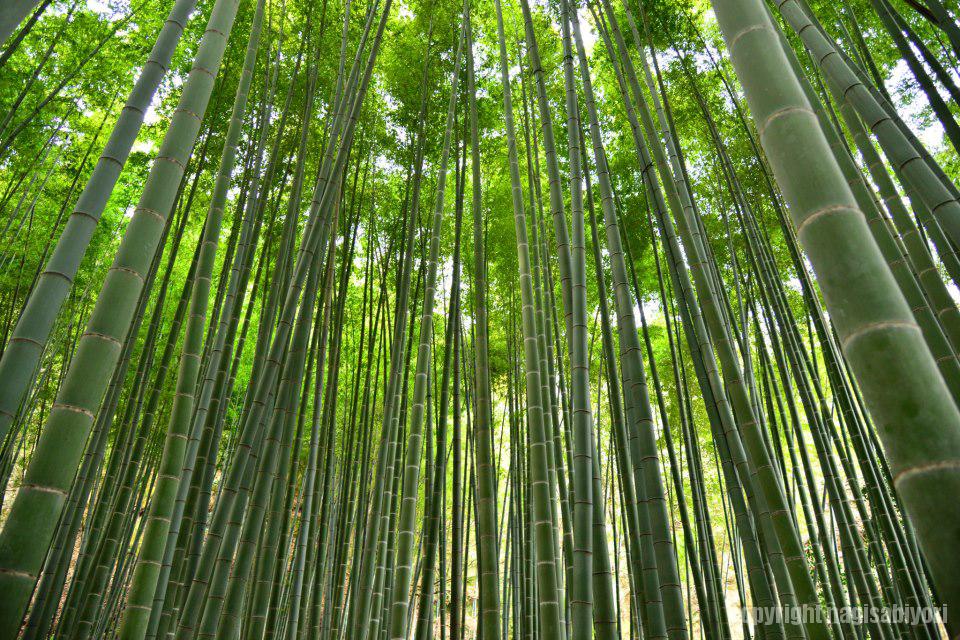 Hokokuji is a 12 minute "Jomyo-ji Temple" Keikyu bus ride from JR Kamakura Station (Bus: For Kamakura Reien Shomen Tachiarai, Kanazawa Hakkei, Highland). It takes about 30 minutes on foot from Kamakura Station.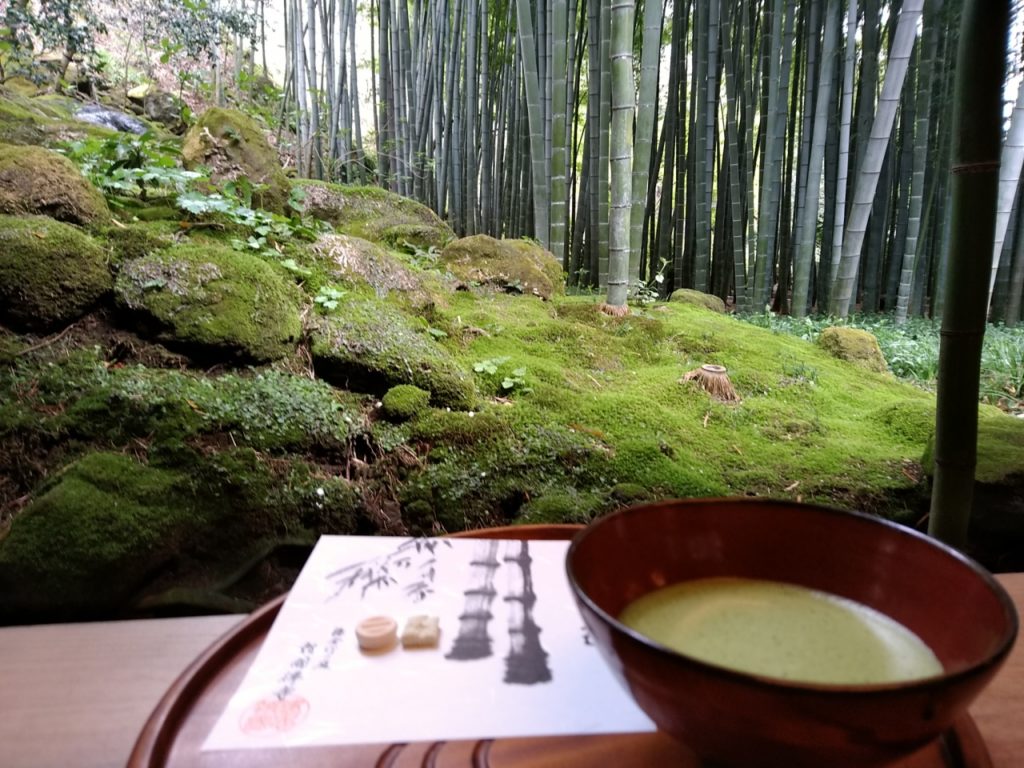 Every Sunday at 7:30 AM, the "Sunday Zazenkai" is held at Kasyado which the general public can participate.
It is said it is a Zazenkai with strict contents, and it is practiced in Japanese. If you are interested in Zen and can speak Japanese, why don't you try it?
Address: Jomyo-ji Temple, Kamakura City 2 -7 -4
Opening hours: 9: 00 ~ 16: 00
admission fee: 200 yen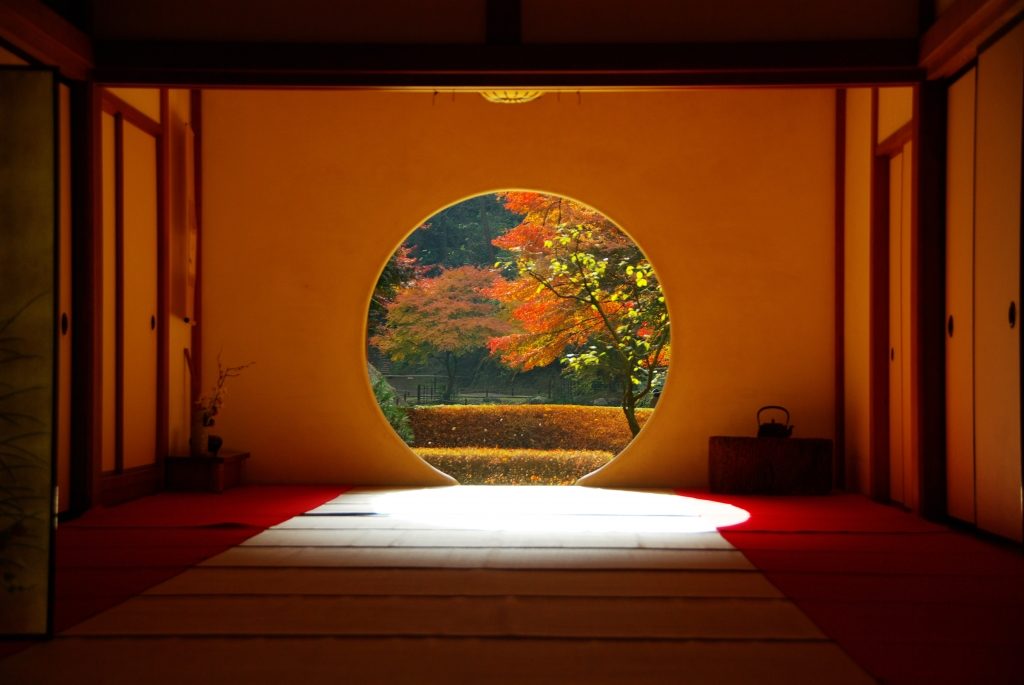 Myogon-in Temple is famous for hydrangeas, commonly known as "Hydrangea Temple". It is in northern Kamakura and you can enjoy rare kinds of hydrangeas such as hydrangea and Chinese hydrangea in the temple's garden. In June of the hydrangeas season, there is sometimes a waiting line for viewing and people who take commemorative photos.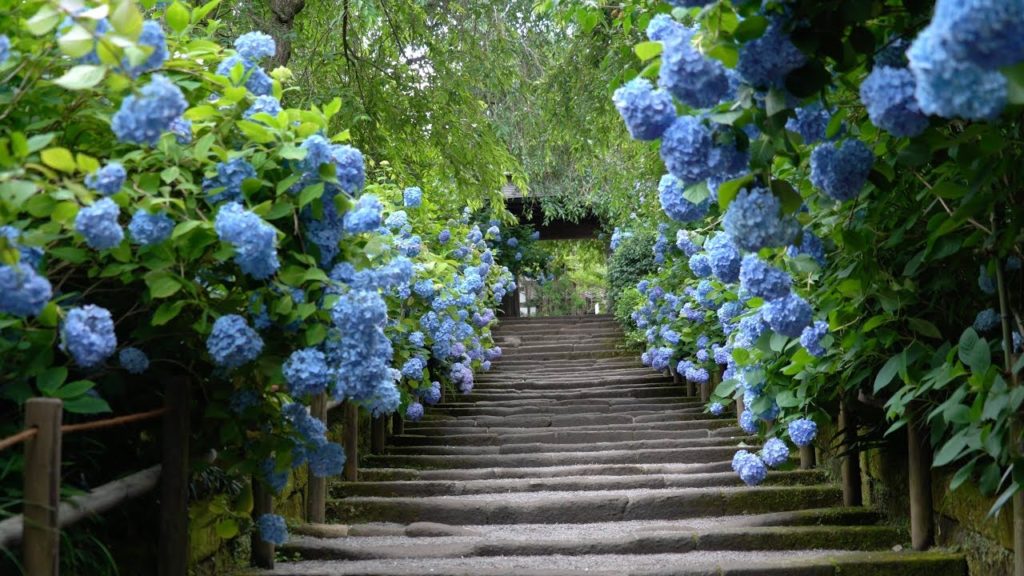 In the garden you can see a wide variety of iris fields, which are open to the public during the time when the leaves turn red and when the irises bloom. In the precincts of the temple, there is one of Kamakura Jui "well of the bottle".
Access: Approximately a 10 minute walk from JR Kita-Kamakura Station
Opening Hours: 9: 00 ~ 16: 00
Admission: 500 yen (The opening hours are different in June.)
Hydrangea flowers are pruned around the second week of July.
The inner garden of the main hall is 500 yen. It is only open to the public when the iris blooms and when the leaves turn red.
Address: 189 Yamanouchi, Kamakura City