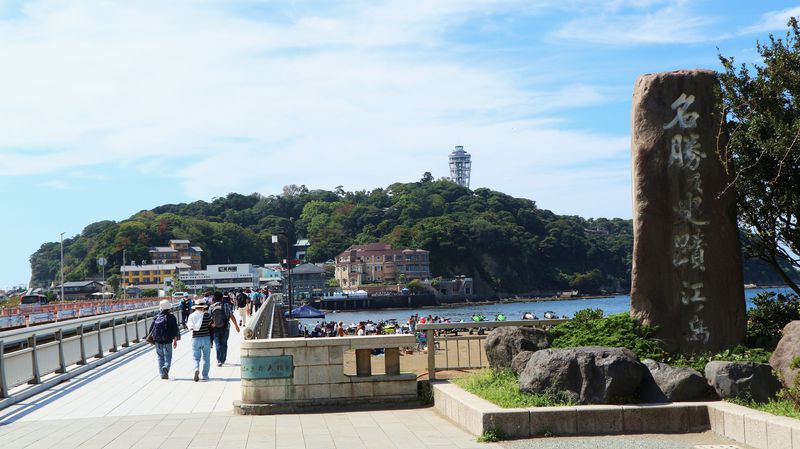 "Enoshima" is an island in Fujisawa, Kanagawa Prefecture. It is connected to the opposite shore by a bridge, and you can cross easily by car or on foot. It is a popular tourist spot not only as a place of pilgrimage, but also as a place with many stylish shops.
Enoshima is known for the enshrinement of Enoshima Benzaiten, one of the "Japan's Three Major Benzaiten". Benzaiten is an Indian goddess of eloquence, music, wealth and wisdom. She has a beautiful face and plays the instrument called Biwa.
There are many ways to enjoy such as swimming in the sea, walking along the beautiful beach, visiting popular tourist spots and delicious local food.
Let's see how you can enjoy Enoshima!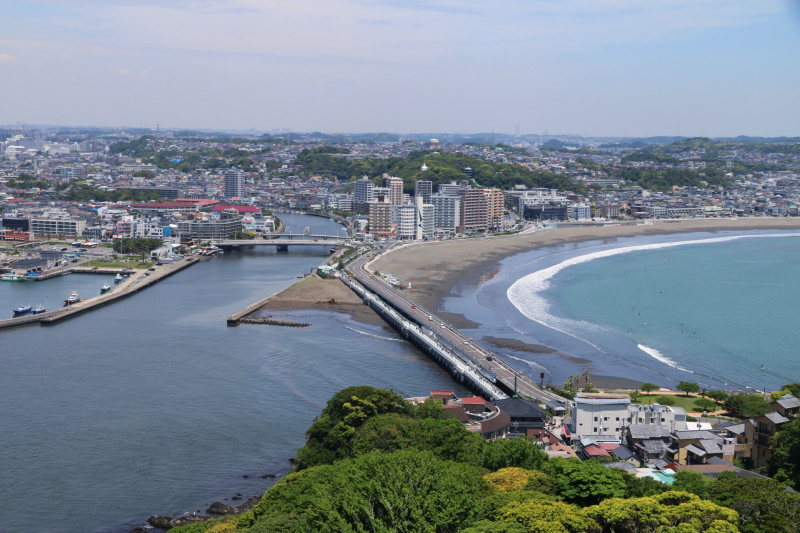 There are 3 ways to get to Enoshima: "Enoden" which runs along the sea or across the road in Shonan area, "Odakyu Line" which is easy to access from Shinjyuku station in Tokyo, and "Shonan Monorail" which is unique in its suspension system. If you are visiting by car, head for Route 134.
*Time required from the station to the Enoshima island
Approximately 15 minutes walk from "Enoshima" Station on the Enoshima Railway.
About a 12 minute walk from Odakyu Electric Railway "Katase Enoshima" Station
About a 17 minute walk from Shonan Monorail "Shonan Enoshima" Station
Get "Enoshima 1day pasport"
(1)Can be used many times a day: 1. Enoshima Escar 2. Enoshima Samuel Cocking Garden 3. Enoshima Sea Candle 4. Enoshima Iwaya
(2)Discount benefits at cooperating shops such as restaurants and souvenir shops on the island * 5% off if you spend 1000 yen or more per shop.
(3)10% off admission to Enoshima Aquarium
(4)Enoshima Island Spa 10% off admission
(5)Enoshima Shrine Hoan-den Entrance Fee Discount

[ price] Adult: 1000 yen, Child: 500 yen
[Place] Fujisawa City Tourist Center/Katase Enoshima Tourist Information Center/Enoshima Esker Section 1 stop
Bentenbashi is a bridge to cross from Kamakura to Enoshima. From there, you can see beautiful ocean and Mt. Fuji. A sightseeing boat departs near the entrance of the bridge, so you can take a shortcut to the the other side of Enoshima. It takes you only 10 minutes.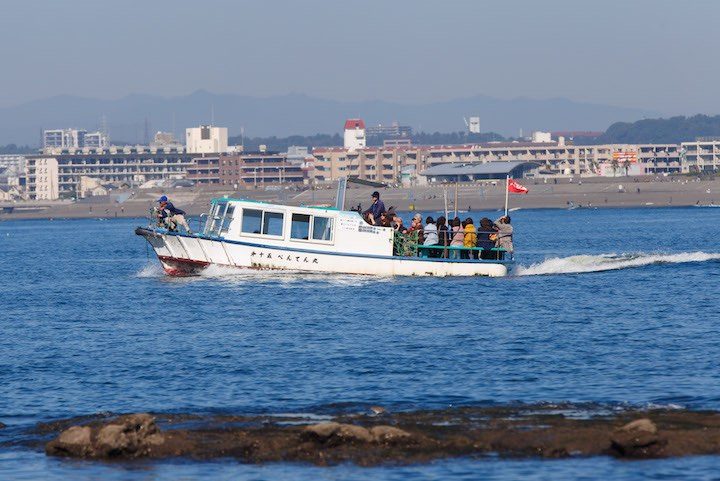 <Basic information about Bentenmaru>
Address: 2 -20 -13 Katase Kaigan, Fujisawa-shi, Kanagawa
Telephone: 0466-22-4141
Access: About a 15 minute walk from Enoden Enoshima Station
Boarding Fee: One-way adult 400 yen
*Service is suspended due to weather or wave conditions.