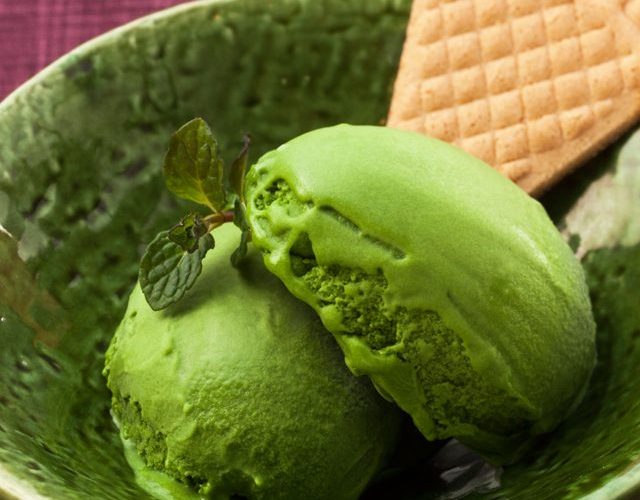 As summer is coming, cool matcha ice cream are displayed in the ice cream corner of convenience stores and confectionery shops. Matcha, which is rich in vitamin A, vitamin E, folic acid, polyphenol, and iron, is a delicious and healthy food not only for tea but also for sweets. It is said that matcha gives a positive effect on your health, but it doesn't seem to become so popular as long as it doesn't taste good as sweets no matter how healthy it is. Why are green tea sweets so popular?
Vanilla ice cream made from fresh cream is specialized in sweetness, followed by umami. On the other hand, matcha ice cream is not as sweet as vanilla ice cream, but it has more flavor and bitterness. Matcha ice cream has a good balance of "Sweetness + Umami + Bitterness" and has a deeper taste than fresh cream.
3 Match ice cream shops inTokyo
I will introduce some shops in Tokyo and Kyoto that specializes matcha ice cream, which is so popular that there is a long line of people waiting on holidays.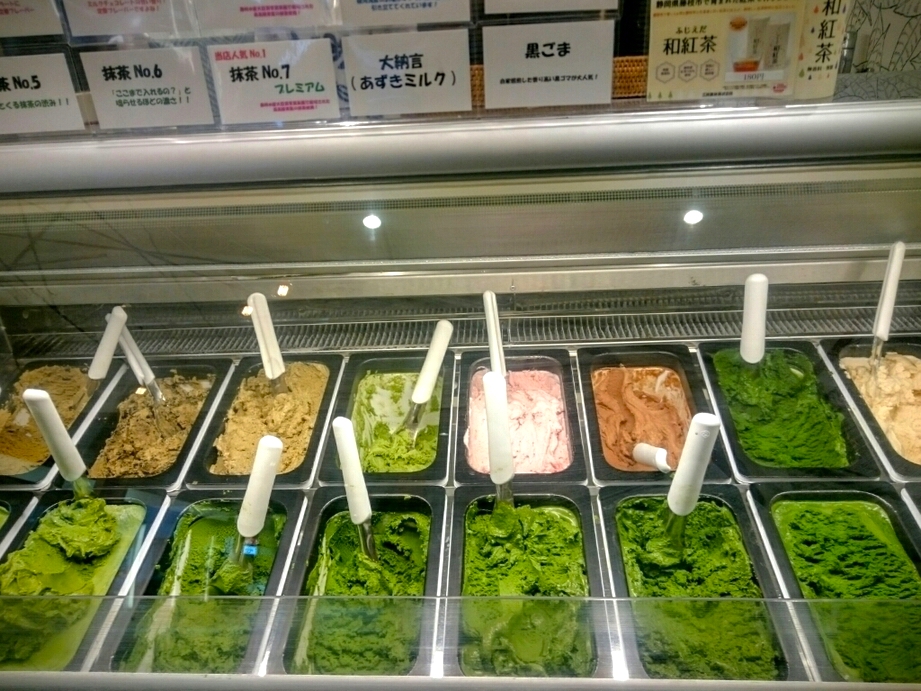 "Nanaya", which opened in 2016 in Shibuya, Tokyo, is a flag shop run by "Marushichi Seicha" in Shizuoka Prefecture where you can buy sweets made with tea leaves and tea. When you look at the showcase in the store, you will see a beautiful green gradation. From the left in the photo, the density deepens as "Matcha No.1" to "Matcha No. 6", and the one in the upper right, which is much darker green, is the "Matcha Premium No.7" which is called "the finest in the world" at the restaurant.
adress: Shibuya 2 -7 -12 1F, Shibuya-ku, Tokyo
You can chose a scope of green tea ice cream from 7 levels of thickness.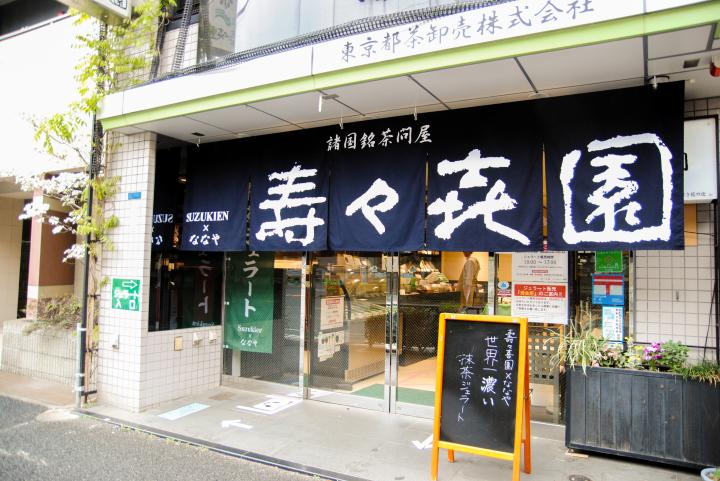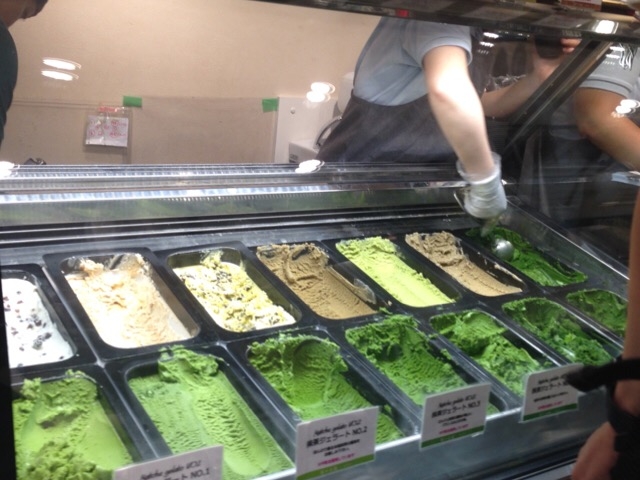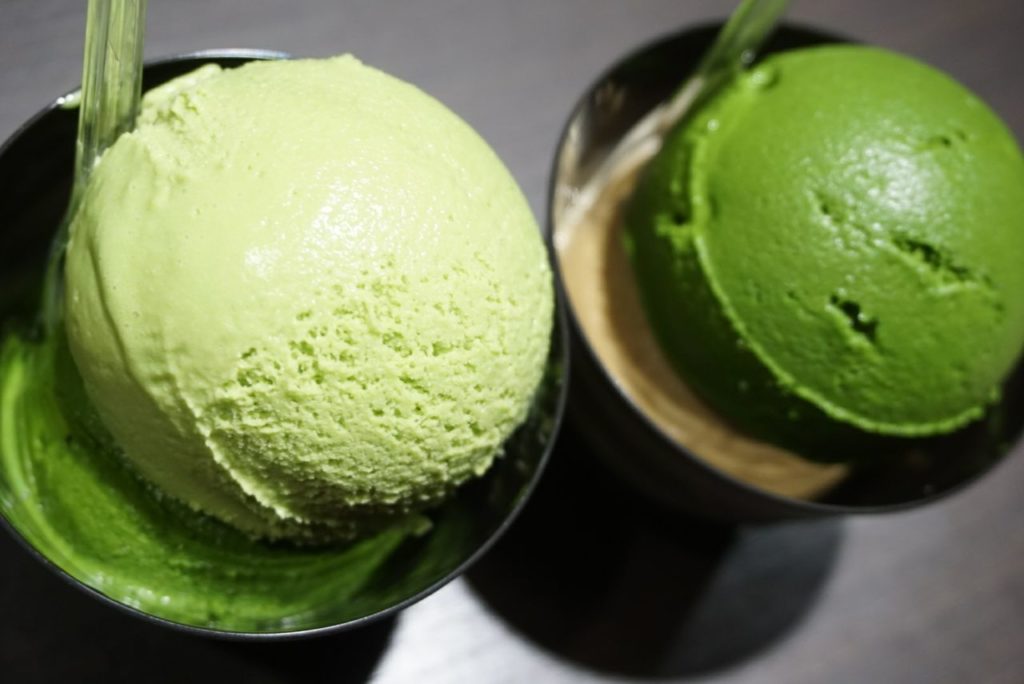 addrss : 3 -4 -3 Asakusa, Taito-ku, Tokyo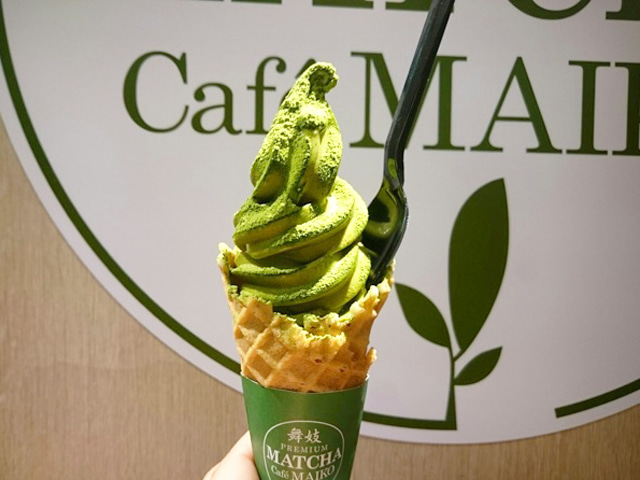 "Green Tea Stand Maiko" is a shop newly opened last month in the vicinity of Yurakucho Station in Tokyo and is imported from Hawaii. The "Premium Matcha Green Tea Ice Cream (Corn)" for 790 yen is recommended for those who want the richness of the matcha rather than gorgeous looking. This ice cream sprinkled with Uji matcha powder, which is also used for soft ice cream, has a thick matcha flavor.