Onigiri is a food made from boiled rice into triangular, bale, or spherical shapes.
Since it is excellent in preservation and portability and can be eaten with hands, it has been eaten as for a lunch box since ancient times in Japan.
Originally, onigiri was made to preserve leftover rice or as a portable food, but onigiri became popular as daily life food and is now sold in convenience stores and supermarkets. I'd like to introduce some onigiri restaurant.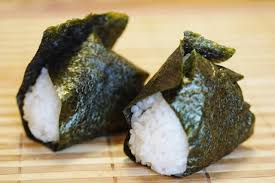 The Michelin Guide Tokyo 2019 has been released. Among them, the category of onigiri was appeared as Japanese food for the first time. .
Then, Onigiri Asakusa Shukuroku is the first restairant that was introduced in the book.
Shukuroku, which is famous as the oldest onigiri store in Tokyo, was established in 1954. It is a shop where celebrities go, and it is always crowded with customers. This rice ball has a simple taste.
You have to wait for a while until Onigiri is made for you, but they make it in front of you, so you can see how Onigiri is made. Freshly made rice ball that you can thoroughly enjoy the taste of rice.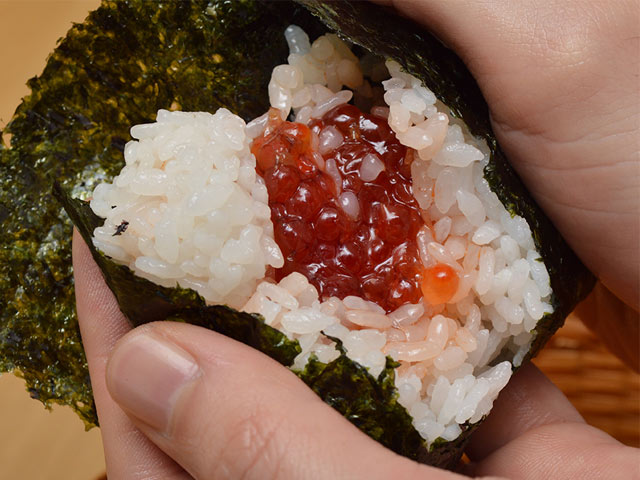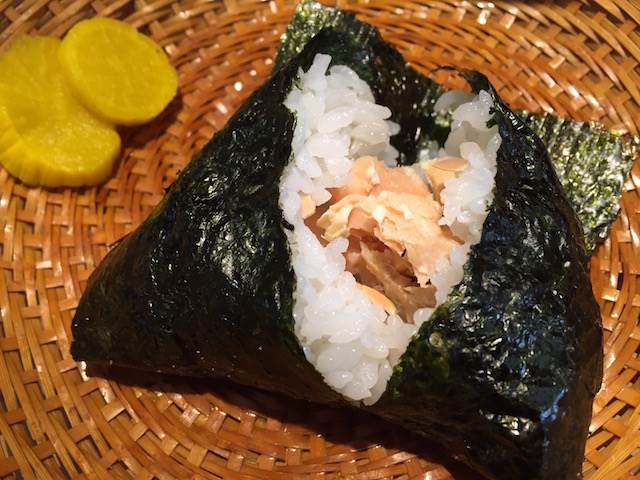 The rice for onigiri is basically used Koshihikari from Niigata. We use Edomae seaweed and natural salt. The owner stands at the counter during the day, and the owner's mother stands at the counter during the night.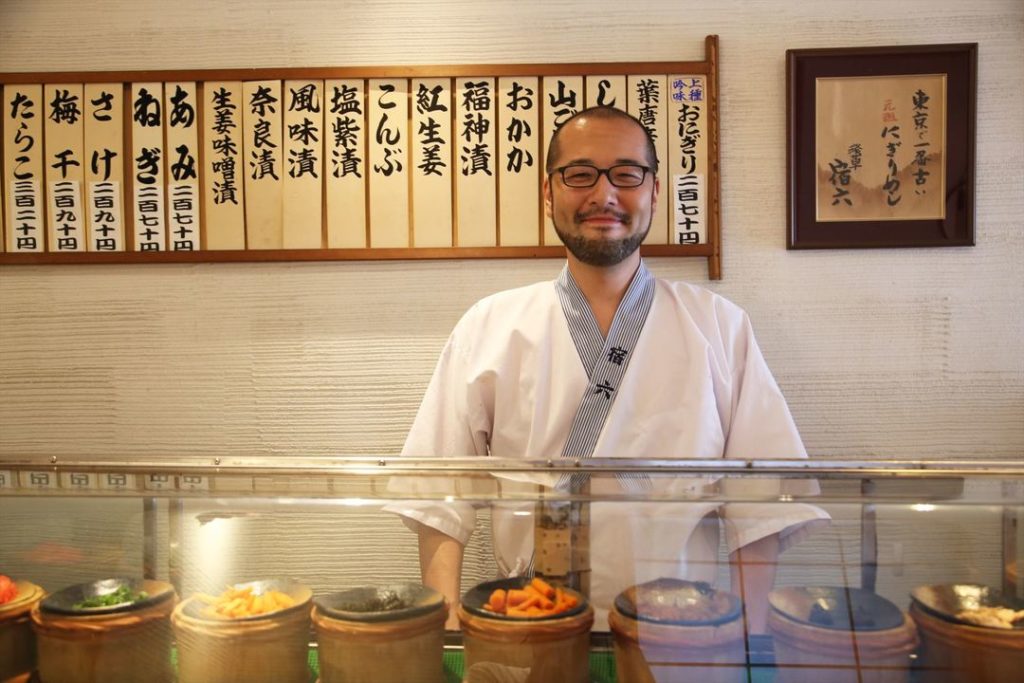 You can choose from many ingredients to put in Onigiri. The menu includes chili pepper leaves, whitebait, mountain burdock, okaka, fukujinzuke, red pickled ginger, kelp, shio-shibazuke, fuzuke, narazuke, ginger miso zuke, ami, green onion, salmon, pickled plum, cod roe and ikura.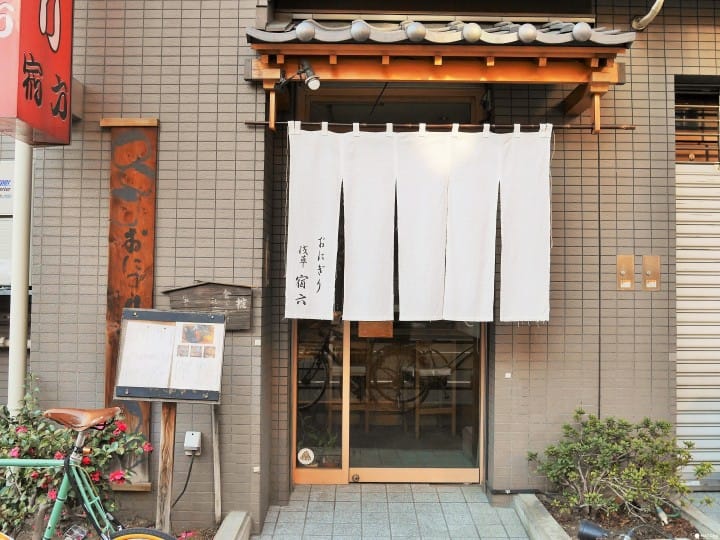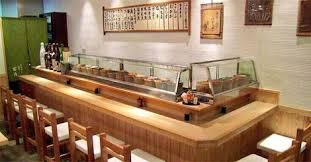 You can eat Onigiri in the shop, but it might be good to take it back to your hotel room and enjoy delicious Onigiri.
If you make a reservation in advance, you can take it home without waiting. They also deliver to various places in Asakusa. The price of Onigiri is basically 270 yen, but salmon and pickled plum is 290 yen, cod roe is 320 yen and salmon roe is 680 yen. The price of the set menu is 690 from 930 yen for 2 rice balls, tofu miso soup and Takuan, or 3 rice balls, tofu miso soup and Takuan.
Opening hours are from 11: 30 ~ 17: 00 and 18: 00 to 2: 00 the next day.
But we close when we run out of rice.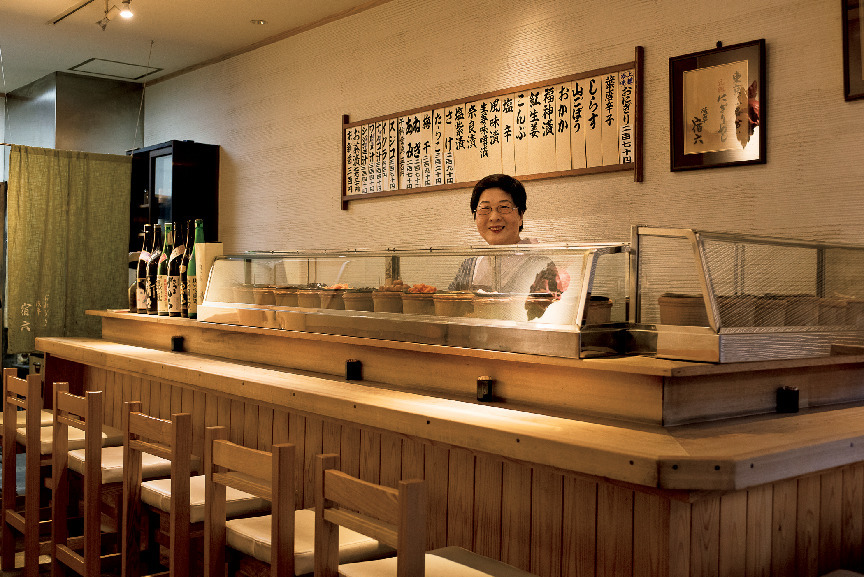 Onigiri Asakusa Shukuroku
Address: 9- 10 Asakusa 3-chome, Taito-ku, Tokyo            
Opening hours: 18: 30 ~ 17: 00 11: 00 ~ 2: 00 (It will be complete as soon as the rice runs out.)
Closed: Sunday in the morning and afternoon, Wednesday night
Phone: 03-3874-1615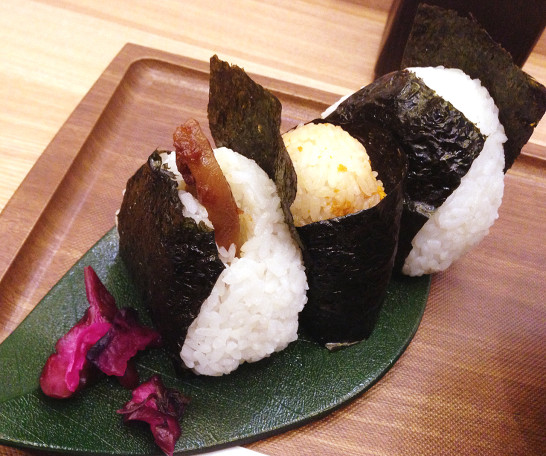 GABA is a rice ball that uses "GABA (GABA) rice". "GABA (GABA)" is one of the nutrient found in sprouted brown rice.. "GABA Rice" contains a lot of Gaba which is about 10 times more than white rice.  GABA rice is developed by 'Satake' a company headquartered in Hiroshima, and this store is also run by this company. You can see the machine in the store though the window of the restaurant.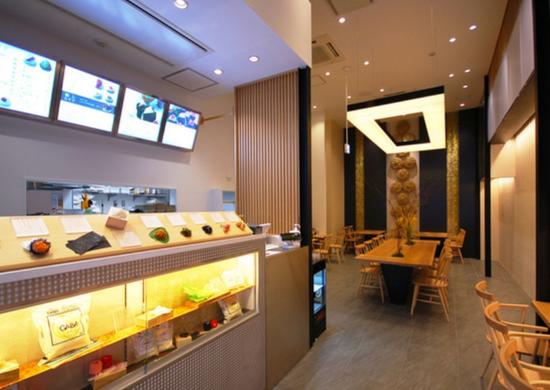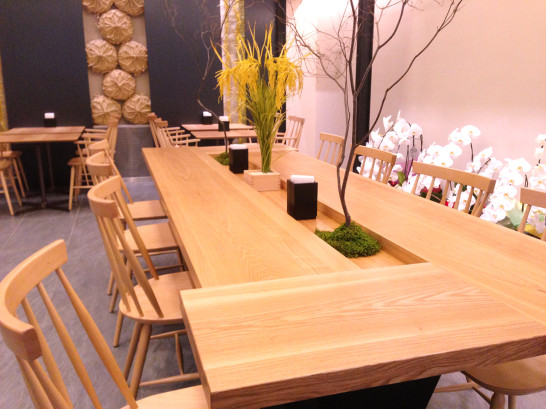 Rice balls served in this restaurant are not only nutritious but also delicious. It is 5 minute walk from Akihabara Station of JR Yamanote Line. Onigiri for to go is available from the morning, so you can try it for breakfast.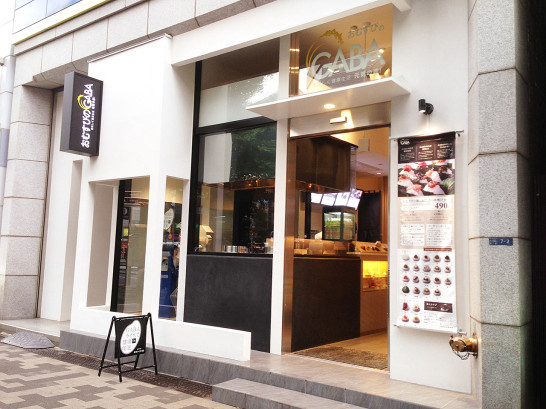 There are various kinds of rice balls only with salt no filling ranging from 150 yen to 350 yen for the deluxe rice ball with foie gras.
Other than rice balls, there are fried chicken and rice gelato.
Of course you can get onigeri to go.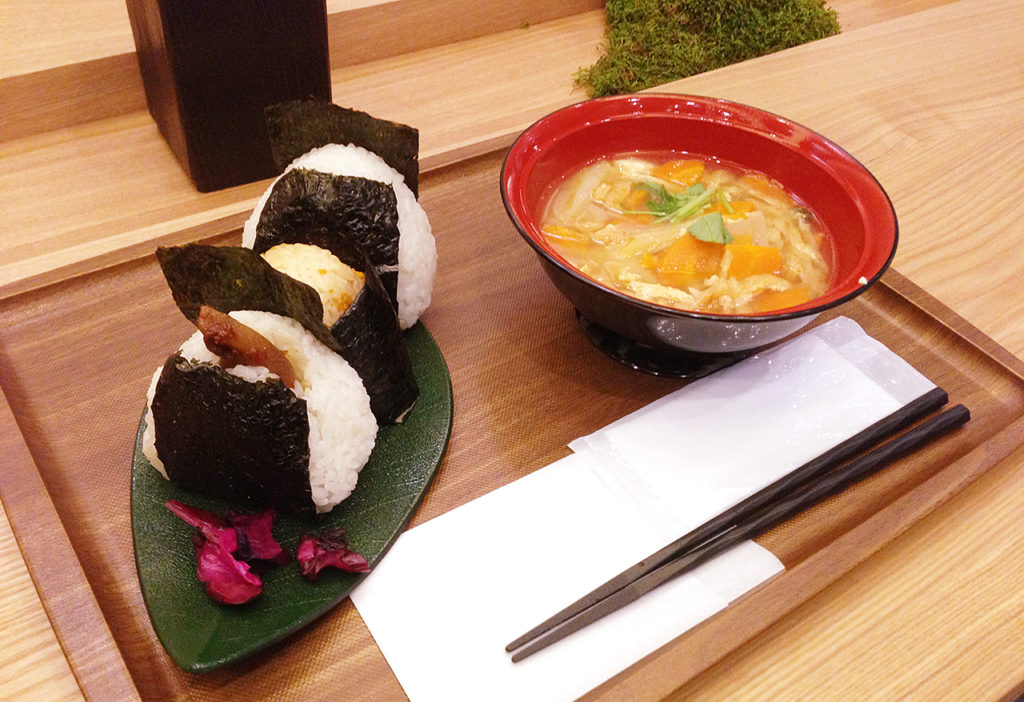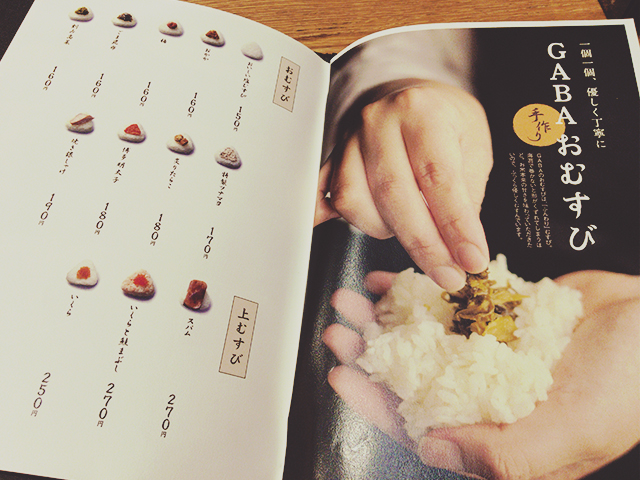 The "Fried Oysters All You Can Eat" that is offered for 1,280 yen starts at 17 o'clock everyday and you can eat as many pieces of fried oysters as you want for 45 minutes. Cabbage is served only once, and you can refill the sauce as many times as you like Hiroshima is famous for its oyster farms. The company that runs this restaurant has its head office in Hiroshima, so they may be able to get delicious oysters. You must try it as well.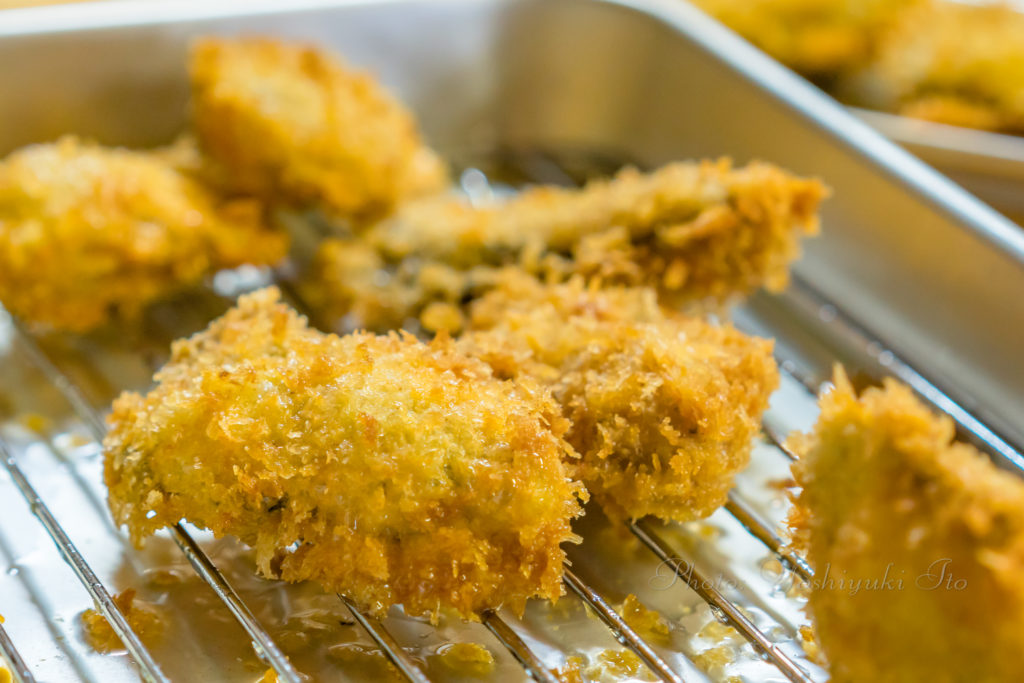 Rice Ball GABA Akihabara
Address: 4 -7 -2 1F, Sotokanda, Chiyoda-ku, Tokyo
Opening hours: 00 ~ 20: 00, 11 7: 00 ~ 20: 00 (Weekends and holidays 11: 00 ~ 18: 00)
'Rice ball Shibaraku' is not a restaurant but a stand selling rice balls. It opened on the 1st floor of Shibuya MODI on September 19, 2018. Because it is a street store,and it is a convenient location, you can go there without going inside the MODI building. The impressive Kabuki logo is the landmark.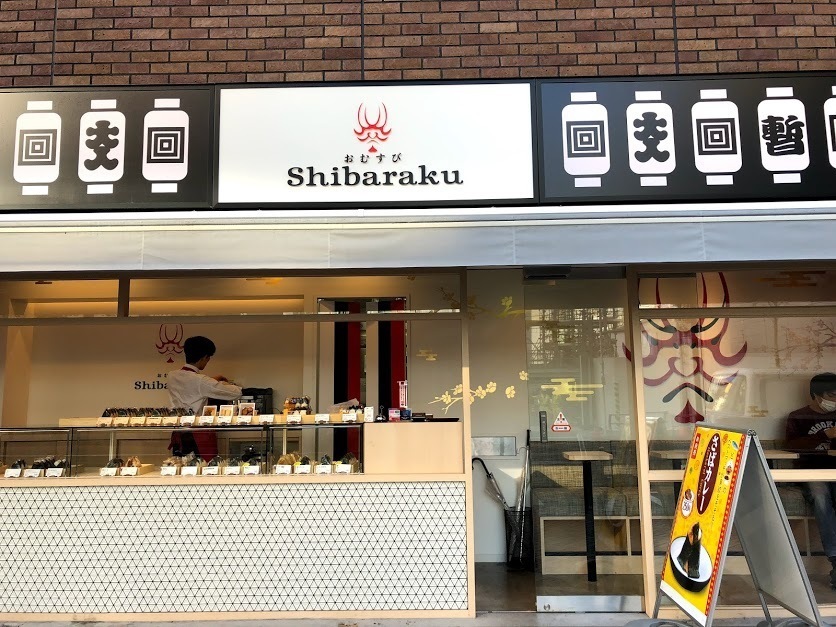 'Rice ball Shibaraku' uses carefully selected rice, sea weed and salt. This shop is a sister shop of Omusubi-ya "Tokubei the third" and they have more than 20 kinds of rice balls on the menu.
In addition to the popular standard menus such as (200 yen) "Broiled cod roe" (200 yen), "Tuna Mayonnaise" (200 yen), and "Eel" (340 yen), there are also a variety of unique menus such as "Meat roll" (290 yen), "Rice ball with tempura" (260 yen), "Rice ball with egg" (250 yen), "Spam egg" (250 yen), and "Sujiko" (250 yen).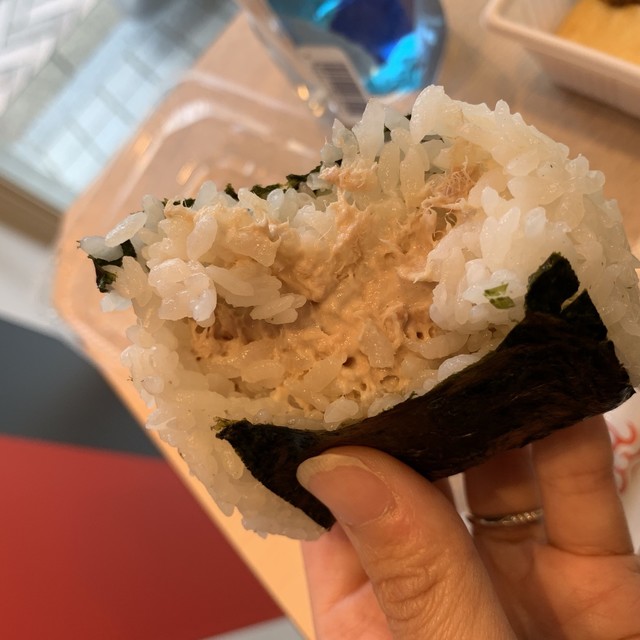 Rice ball shibaraku                                                                                   address: Tokyo Shibuya-ku Jinnan 1 -21 -3 Shibuya Modi 1st floor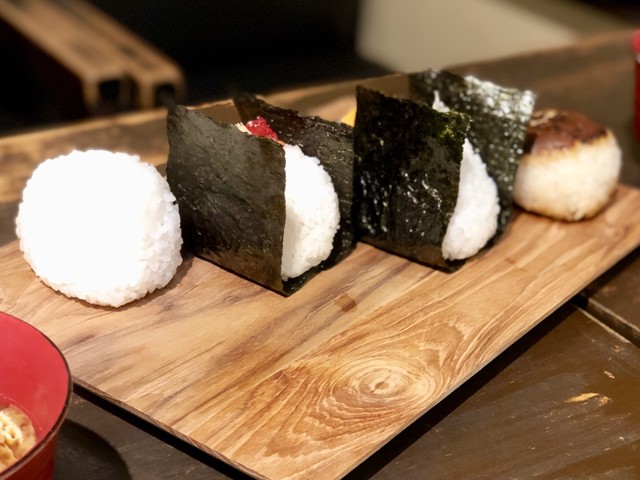 This restaurant is open from 8 AM to 8 PM. The breakfast set (Two rice balls and miso soup) is 500 yen, the lunch set is 700 yen and the dinner set is 980 yen. If you feel hungry, you can always eat freshly made onigiri with freshly cooked rice. Of course you can order just one Onigiri or for to go.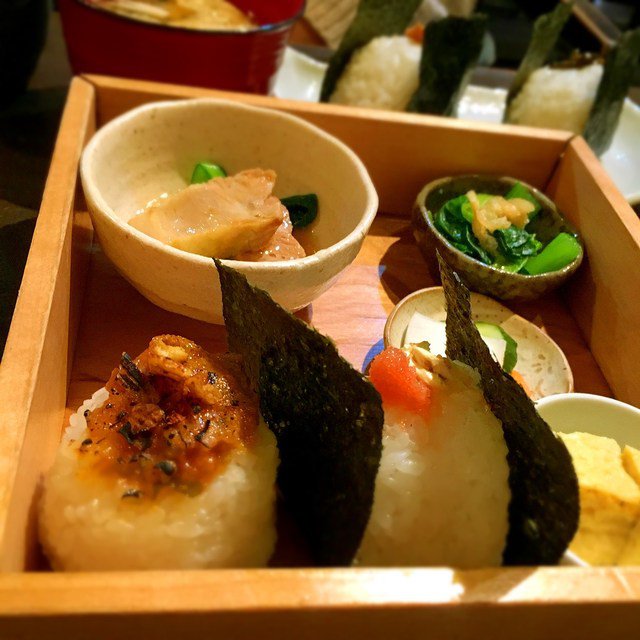 They make onigiri after you order. The rice is Koshihikari from Gunma prefecture and cooked with Hagama. They use miso(soy bean paste) imported from Kagoshima and Gunma. In addition to commonly used ingredients, there are unusual ingredients such as "Simmered conger eel" and "Salmon with Japanese pepper and mayonnaise".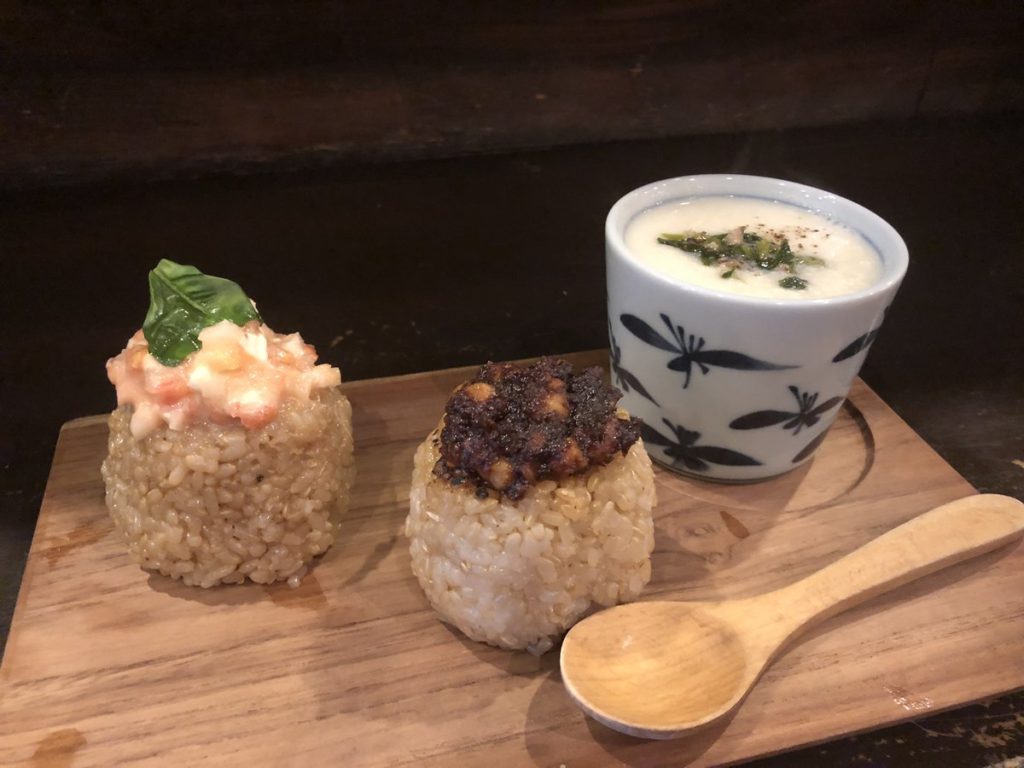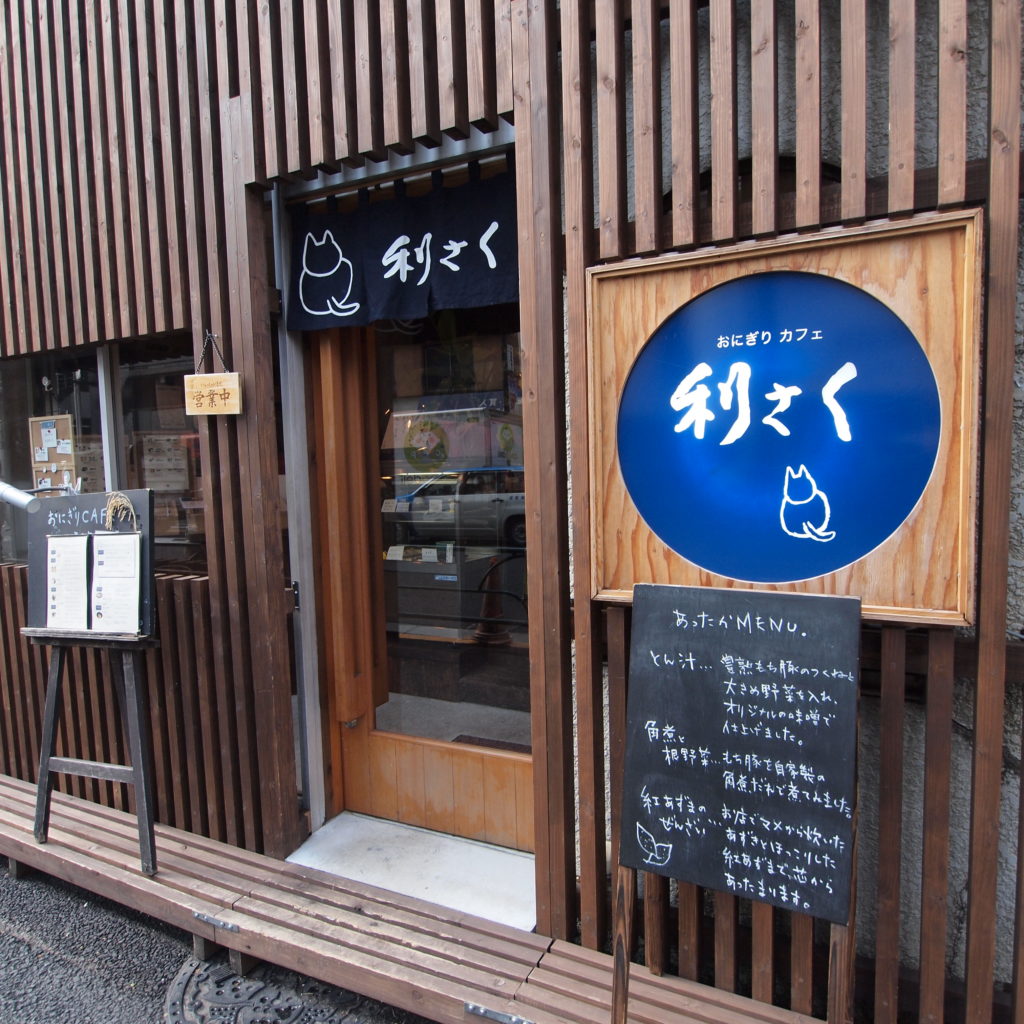 Onigiri Cafe Risaku
Address: 2 -31 -6 Sendagi, Bunkyo-ku
03-5834-7292
Opening hours: 8: 00 ~ 20: 00
Closed: Wednesday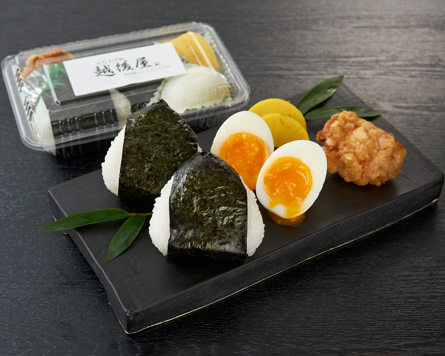 This small restaurant is located in a residential area about 5 minutes walk from Daikanyama. Rice ball costs ¥200 〜 ¥300 . You can choose 2 types of rice balls for the bento with side dishes for lunch at 830 yen.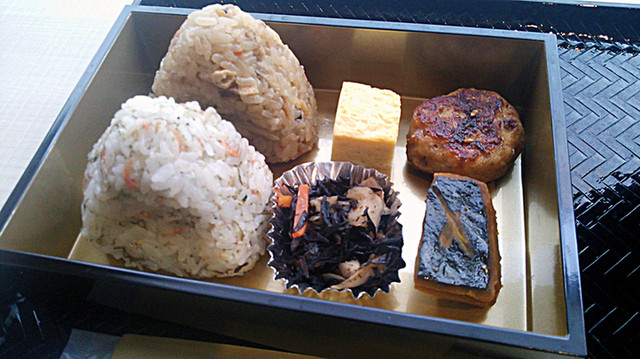 Rice ball "Yui" Daikanyama
Address: 1 -11, Nakameguro 1-chome, Meguro-ku, Tokyo