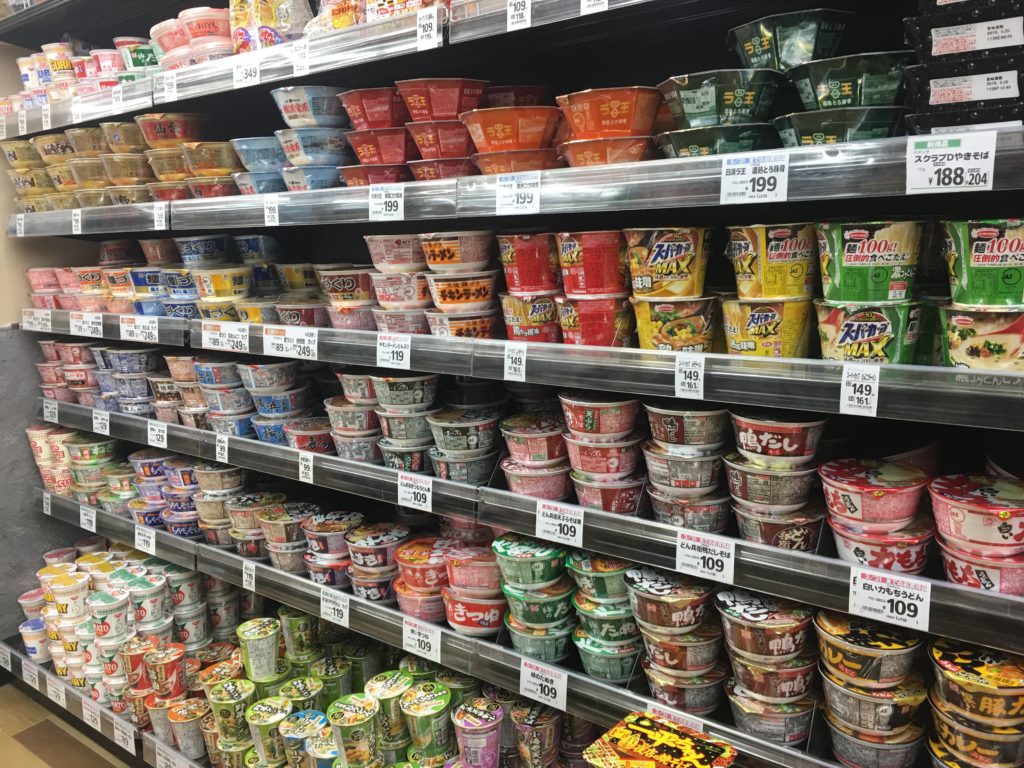 There are some types of instant noodles in a cup container in Japan. You can easily eat it just by pouring hot water as you know. What consists of noodle and soup is called "Ranen", especially what noodle is made of flour is called "Udon" and fried noodle is called "Yakisoba"
There are thee types of cup noodles that can be roughly divided into.
A snack-type-noodle in which noodles, dried soup integrated. They are ready to be eaten immediately after pouring hot water.
It's a type which contains all ingredient; noodles, dried or inspissated soup and dried vegetable and meat are in one cup or container. They are also ready to be eaten immediately after pouring hot water.
A separation type which contains wrapped soup and dried vegetable and meat other than noodles.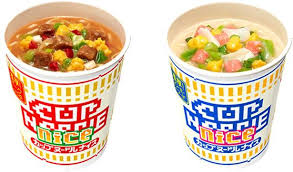 This time, I focused on the kind of ramen and tried out five delicious ones.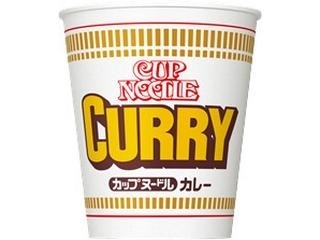 Cup Noodle Curry, which is popular as well as seafood, is a noodle that is entangled in thick curry soup. You can enjoy perfect curry ramen.Why don't you enjoy or stock it in your kitchen for a change?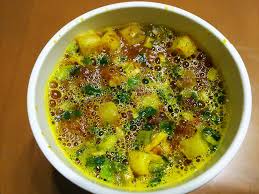 No.2  "Seimen" thick-taste soy-taste from Maru-chan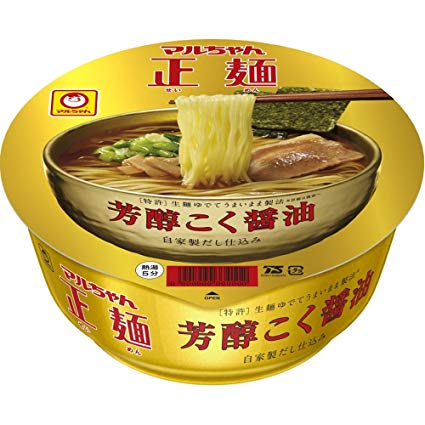 There is no other cup noodles with the golden color all over from the lid to the cup. It's easy to notice even if there are so many cup noodles lined up on the shelf in the supermarket or convenience store.
According to the ingredients on the side of the cup, the calories per 111g are 376kcal and the salt equivalent is 6.4g.
According to official HP, the amount of noodles is 65g, so the amount of noodles is not that large, and for cup noodles, the calories are relatively low.
Of course it's yummy!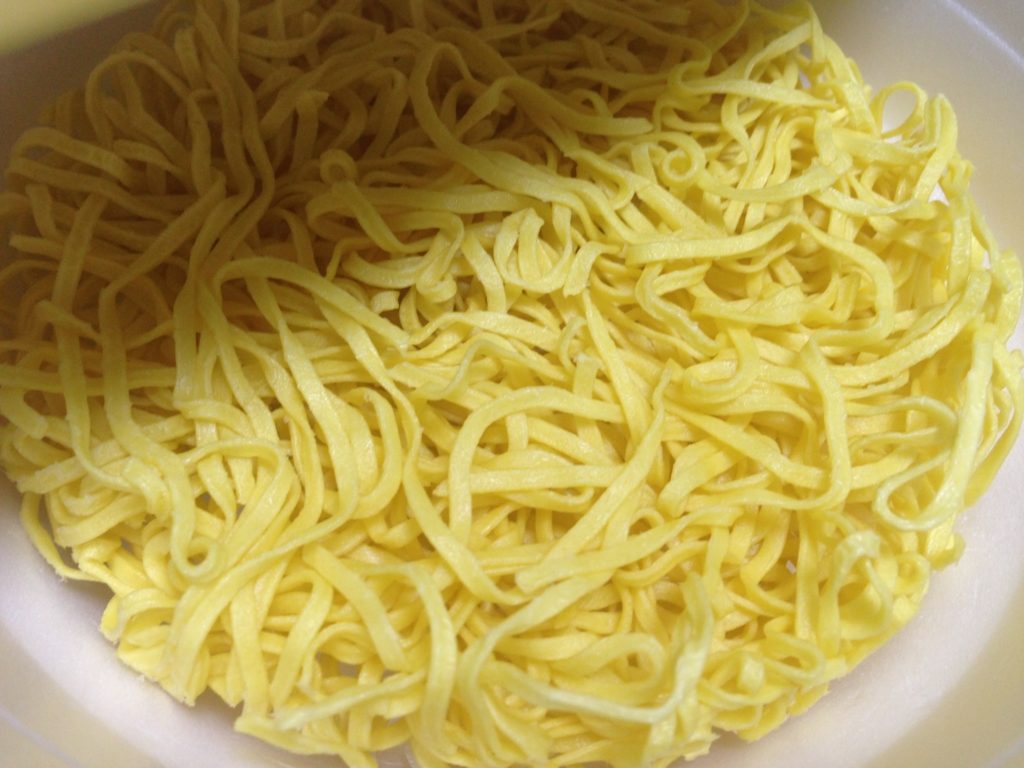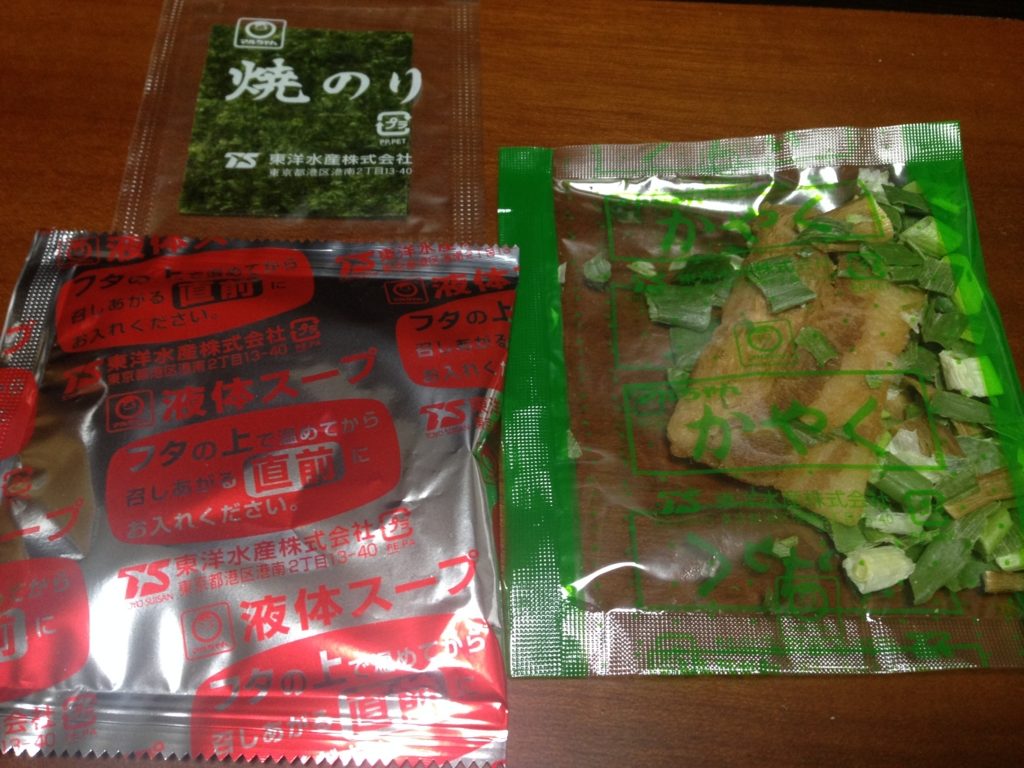 No.3  "Laou" Soy Source with tallow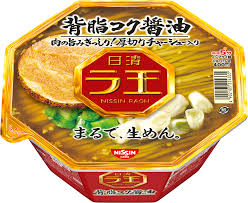 You'll find four items: Kayaki (dried vegetables), Charshoe (dried sliced pork), Post-packing liquid soup and Post-packing broiled laver when you open the lid of it! Speaking of "Raou", I personally enjoy dried sliced pork.
This ramen comes with two pieces of laver.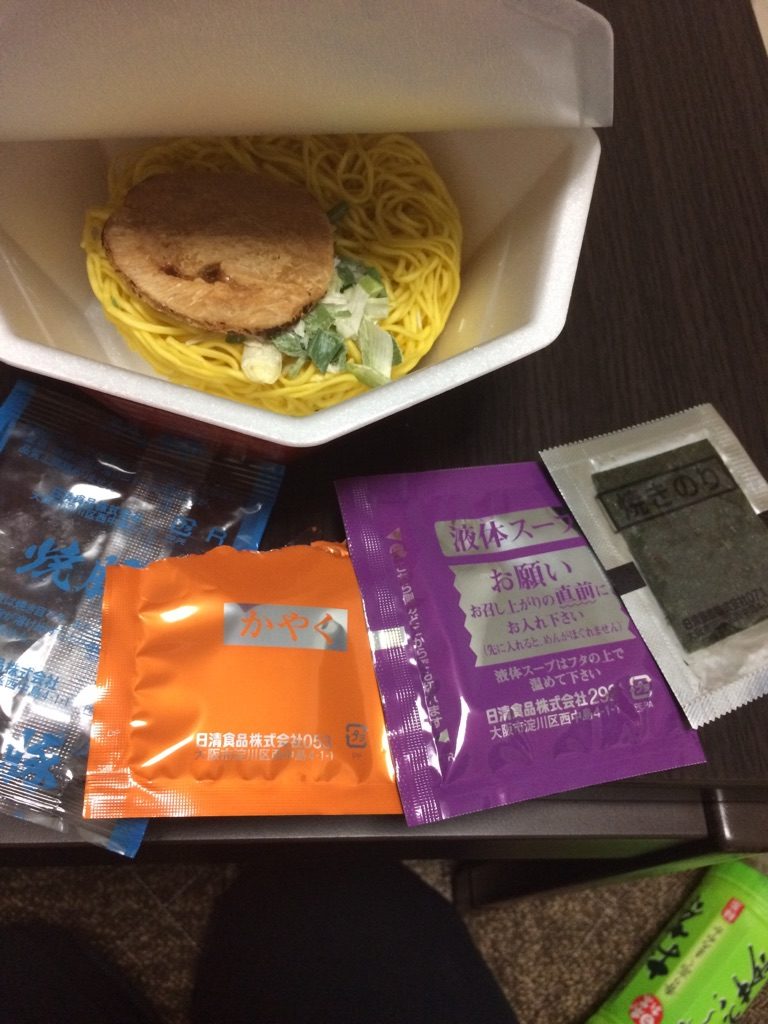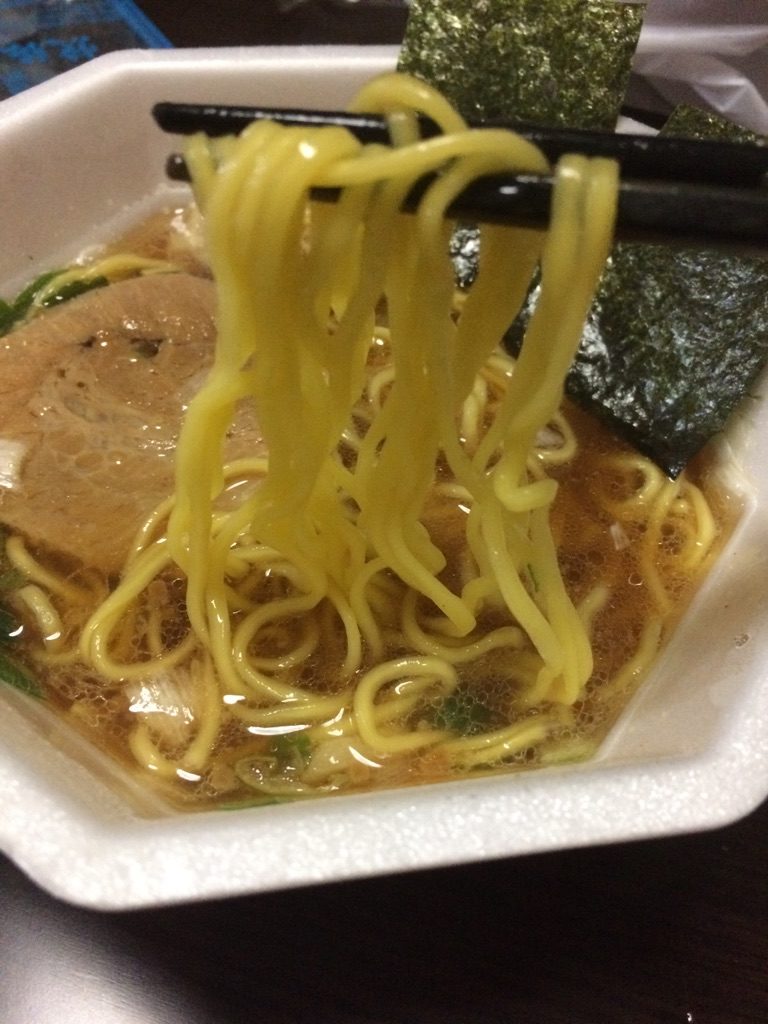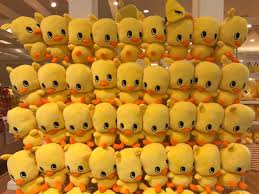 Nissin Chicken Ramen is a well-known instant noodles. There is no one who doesn't know "Chicken Ramen" in Japan.And the lines of commercial song of it on TV is very popular as well.
"You can enjoy it just now♪ It's so yummy♪♪"
The better way of eating which is well-known among Japanese is putting egg in it before pouring hot water.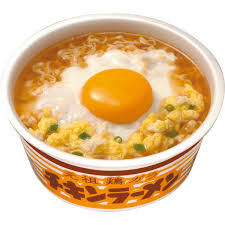 Another thing that comes to mind from chicken ramen is a chick called " Hiyoko-chan". That's as popular as Chicken-Ramen itself. You may know if you are a tennis fan that a company which produce Chicken-Ramen is one of the biggest supporters for a tennis player "Kei Nishikori". I've seen him in a big chicken on TV.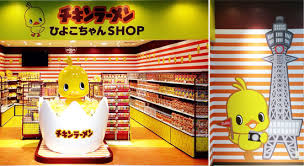 There is a shop which sells the goods of this mascot character . It located in Osaka. They have a variety of goods of "Hiyoko-chan".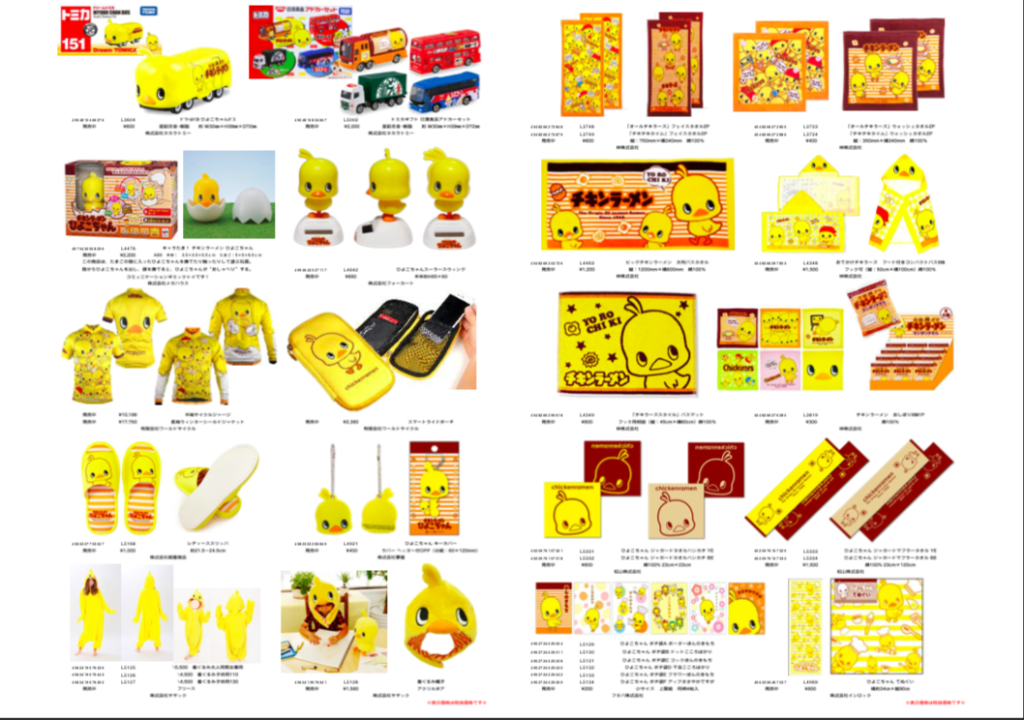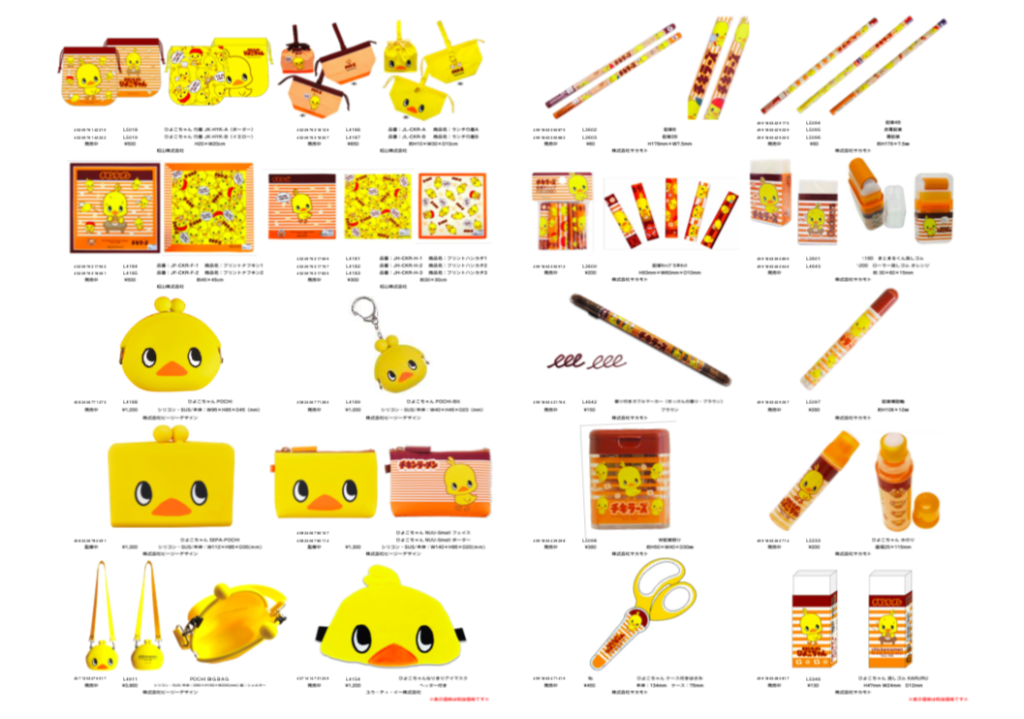 It's been sold since 1984. It seems that the ingredients of seafood noodles were squid, crab-flavored pumpkins, eggs, and cabbage, but since early July 2009, it has been added with scallops.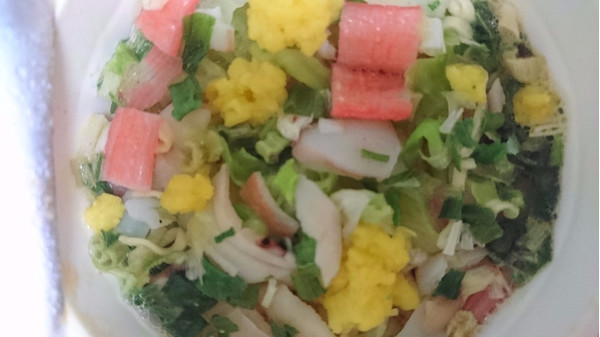 In 2004, on a TV program called "Fountain of Trivia", it seems that this seafood noodles was selected to be the best among 620 cup-types ramen by Chinese high-class court chefs.
In the Philippines, seafood noodles seem to be the most popular.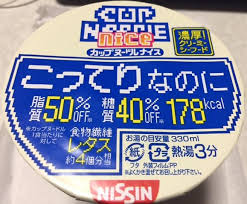 There is low-carbohydrate type of sea food noodles.These days, there are some people who are concern about adult diseases such as diabetes. People like them are willing to choose low-carbohydrate foods. This is welcomed by them. This type of ramen contains fifty percent off lipid, 40 percent off carbohydrate and only 178 calories compared to regular seafood noodles.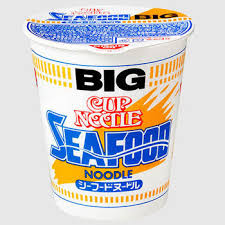 Those who don't care about sugar can enjoy large seafood noodles!