Where is Numazu?

Fishing harbor Numazu is located in Shizuoka prefecture, where is South West of Tokyo. It is convenient to take a bullet train "Tokaido Shinkansen" or "Tokaido" line of JR( Japan Rail) from Tokyo to Numazu, It takes about one hour by Shinkansen. From Mishima Station, you transfer to Tokaido line, and you will arrive at Numazu Station in about 10 minutes. Renting car is also recommended because there are a lot of free parking spaces at the port.
If you want to go to Numazu from Tokyo at a reasonable price, you can take an expressway bus. It takes a little more than 2 hours from Tokyo Station to Numazu Station, and the fare is around 2,000 yen to 2,500 yen.
Walking and route bus is convenient to get to the sightseeing spots from Numazu station. To go to the area such as Senbon Park, which is a little far from the city, I recommend the "Numazu Free Ticket" which allows you to ride as much as you want for 1 day in designated areas or it's convenient to take a taxi.

How you can enjoy there?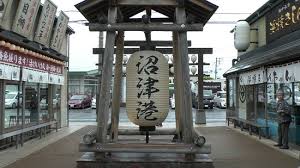 Numazu Fishing Port is an attracting area where you can enjoy fresh seafood just landed at Numazu Port, which is also rich dried fish and other souvenirs and is crowded with many tourists.
Floodgate
This is the largest observation water gate in Japan at Numazu Harbor.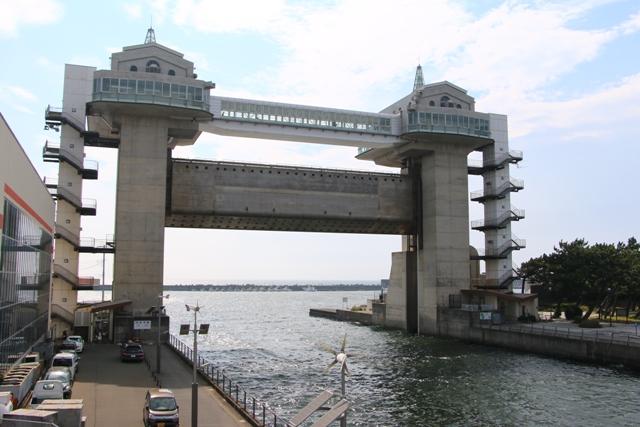 This is a floodgate about 32 meters above ground that was built in 2004 (2004) to protect Numazu Port from tsunami.
You can see it in the picture above.
The top of this "WHOOSH." is now an observation deck and a tourist spot representing Numazu.
You pay an entrance fee of 100 yen and go up by elevator.

Access
10 minutes by bus from Numazu Station South Exit using Numazu Tozan Tokai Bus or Izu Hakone Bus
Business hours
[Sunday, Tuesday, Tuesday, Friday, Saturday, Sunday, and holidays] 10: 00 ~ 20: 00 Occasionally close for maintenance 10: 00 ~ 14: 00
Enjoy Shopping at Numazu Harbor!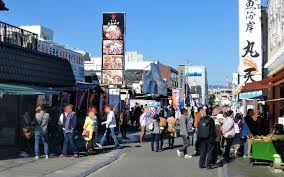 There are many shops near the harbor. They sell fresh fish, dried fish and green tea. You can also buy freshly picked local vegetables.
Best restaurant "Gotetsu"

Speaking of Numazu, the best thing you can enjoy is the bounty of the sea! In particular, "local fish" such as cherry shrimp, raw whitebait and deep-sea fish caught in Suruga Bay. Enjoy freshly caught seafood to your heart's content.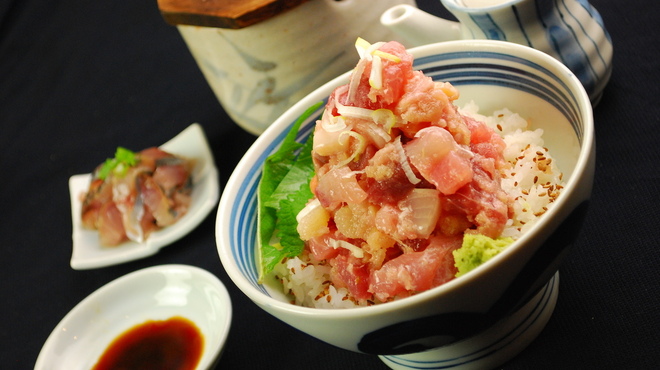 I found a nice restaurant among a lots of them at market area. It is "Gotetsu" 『五鉄』(It means "five iron" in Japanese. I don't know why this is linked to the restaurant but I guess they have five commitments. )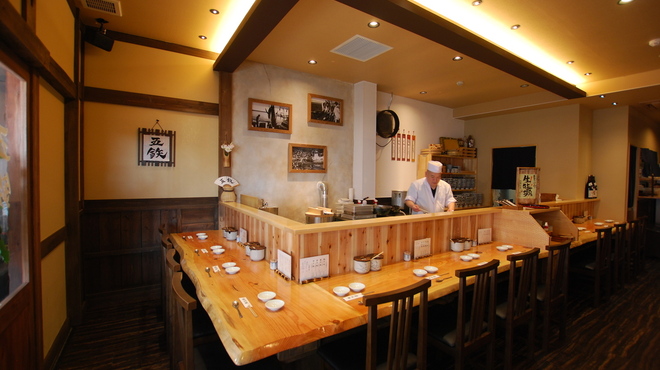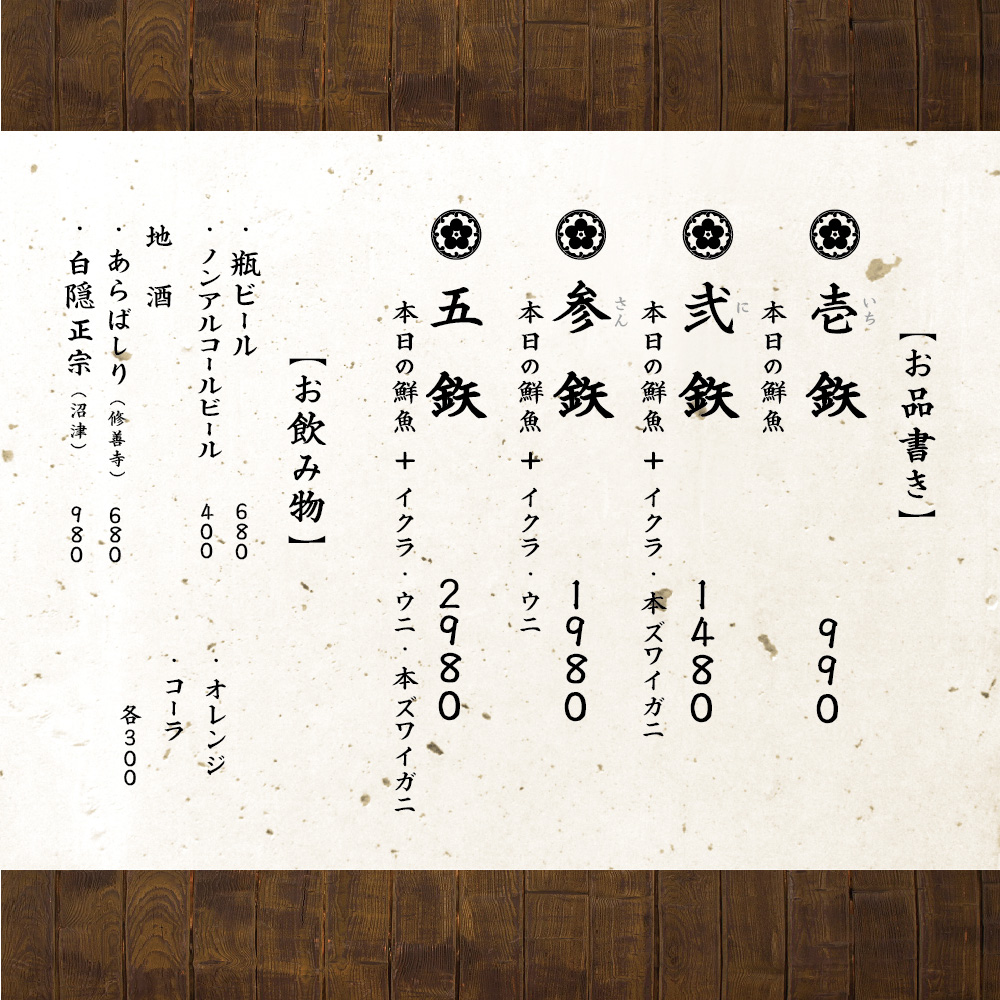 This restaurant has a atmosphere of typical and traditional Japanese shops. There are only 4 kinds of menu. It is a style called "Donburi" which has rice and seafood in a ceramic bowl together. The 4 kinds of difference are the kinds of seafood on the rice. You can choose from the combination of mixed row fish cut in dice, tuna,salmon roe, sea urchin, snow crabs. The prices are from 990yen to 2,980yen.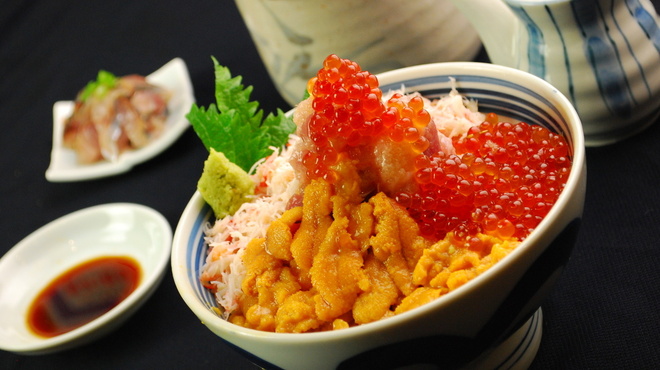 You can eat it with raw wasabi ( Japanese horse radish) harvested in this area. When you finish eating half way, you should definitely try Oiimeshi (additional rice which is on the house.). Evenly pour the hot soup taken from the alfonsino . Try one of these seafood rice bowls that is delicious twice as much as one at the same time!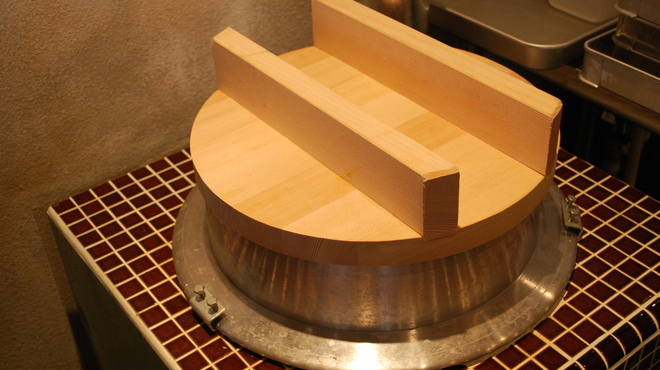 They serve not only seafood but also selected water to cook rice and green tea.
Water: Ground water from melted snow at Fuji "Fujikaki Tagawa Yusui"
Fish: directly inspected at Numazu Port "fresh seafood"
Green Tea: Contains a rich, sweet, mellow scent "Deep steamed tea" from Kakegawa area, Shizuoka Prefecture.
Rice: "Shizuoka koshihikari" filled with blessings from the foot of Mt. Fuji is made with our pride, Kamado-daki.